A White House Floral Affair
Hat Luncheon Co-chair Cathy Bartholomay, Marguerite Hark and Service Club Executive Vice President Myra Reilly were  photographed in the Reilly Lake Forest garden.

By Megan McKinney
The Service Club of Chicago annual Hat Luncheon, usually a staple of the spring calendar, was postponed to September 3 this year—and it remained there, but as a semi-virtual event. Broadcast watch parties were held at the restaurant Marchesa and in the homes of The Peninsula's Greg Hyder and Service Club members Myra Reilly, Kimberly Filan and Karen Peters.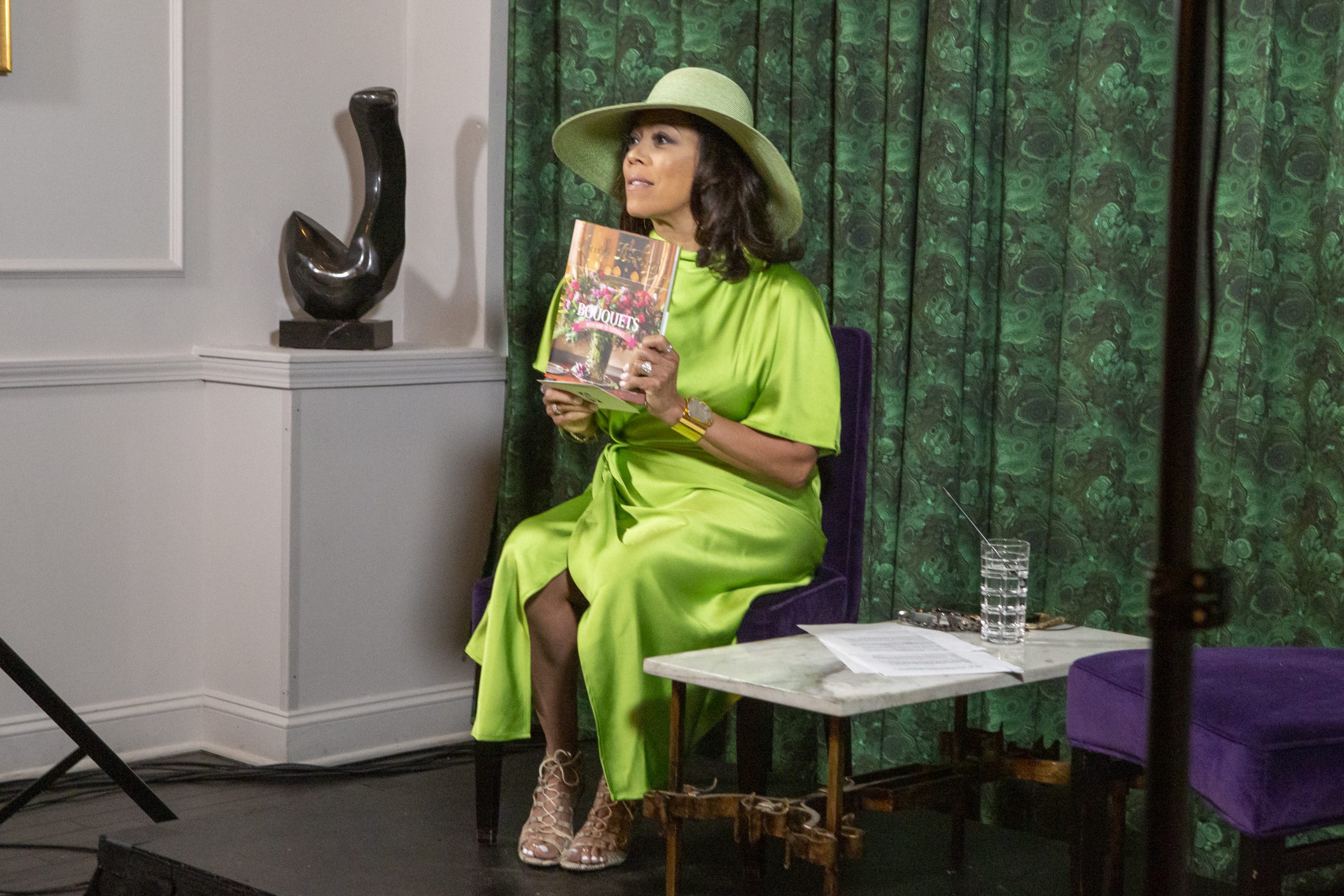 WGN-TV's Micah Materre, a long time Service Club friend, was event emcee.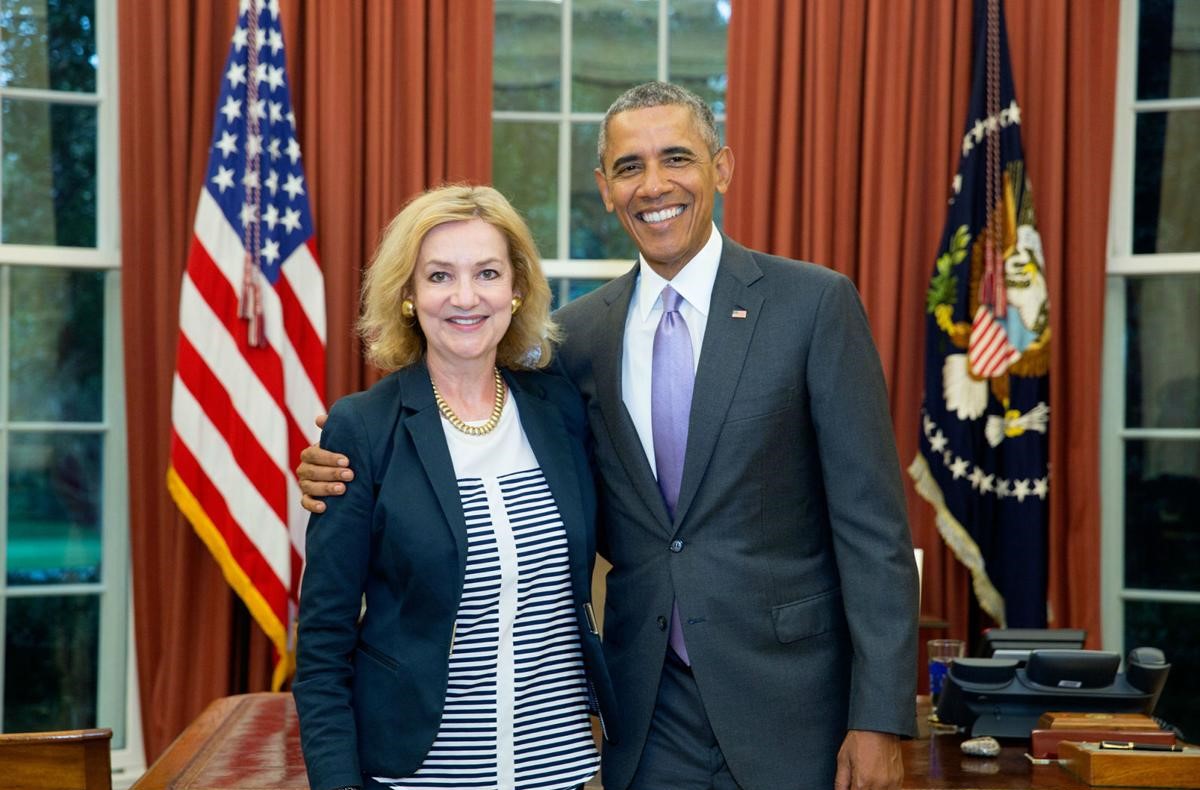 The afternoon's other star was best-selling author and former White House Chief Floral Designer Laura Dowling, who not only spoke to the audience about her Obama years but also arranged and discussed floral displays while sharing tips for guests to use at home.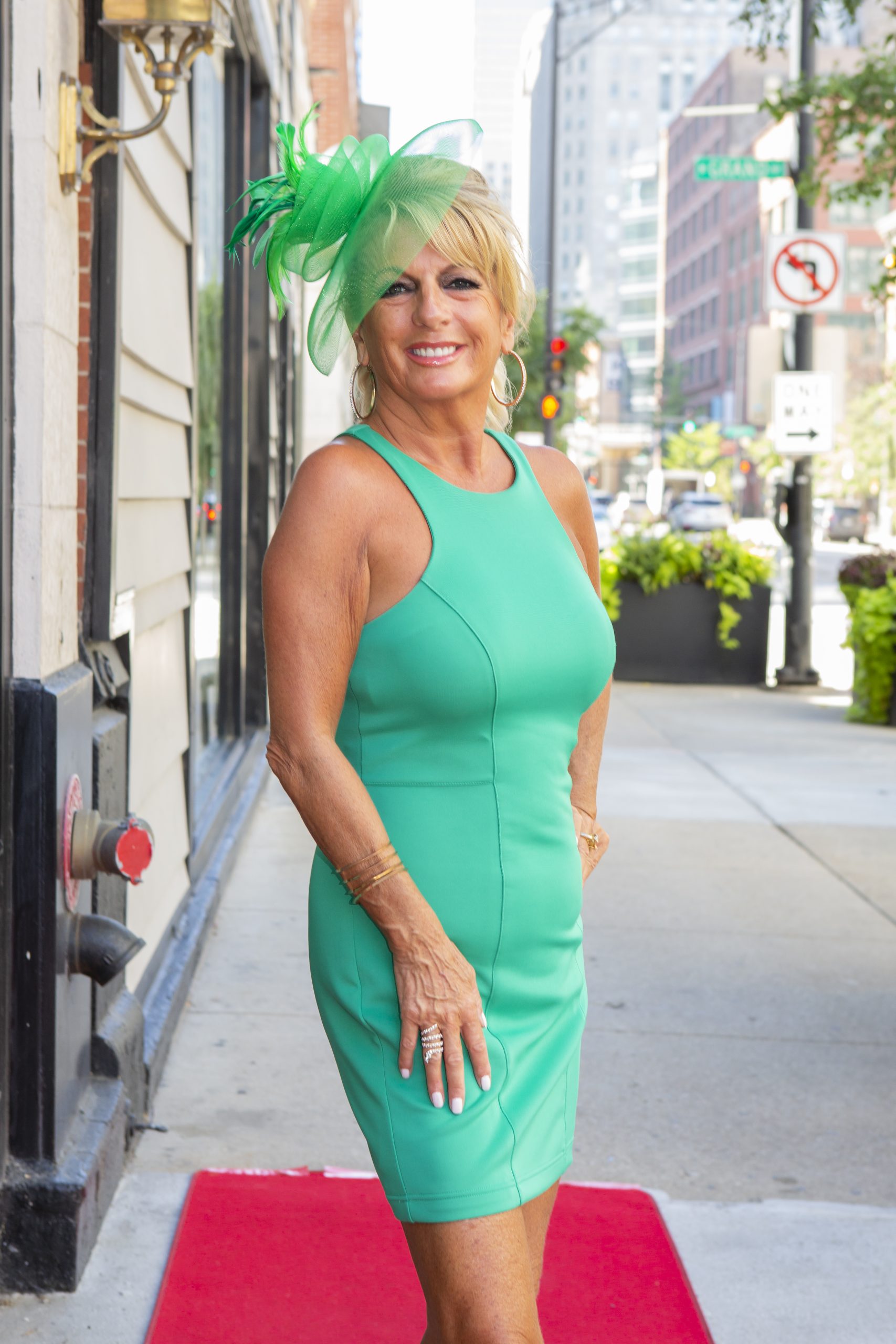 On the Red Carpet: Marchesa's Nikki Friar was joined by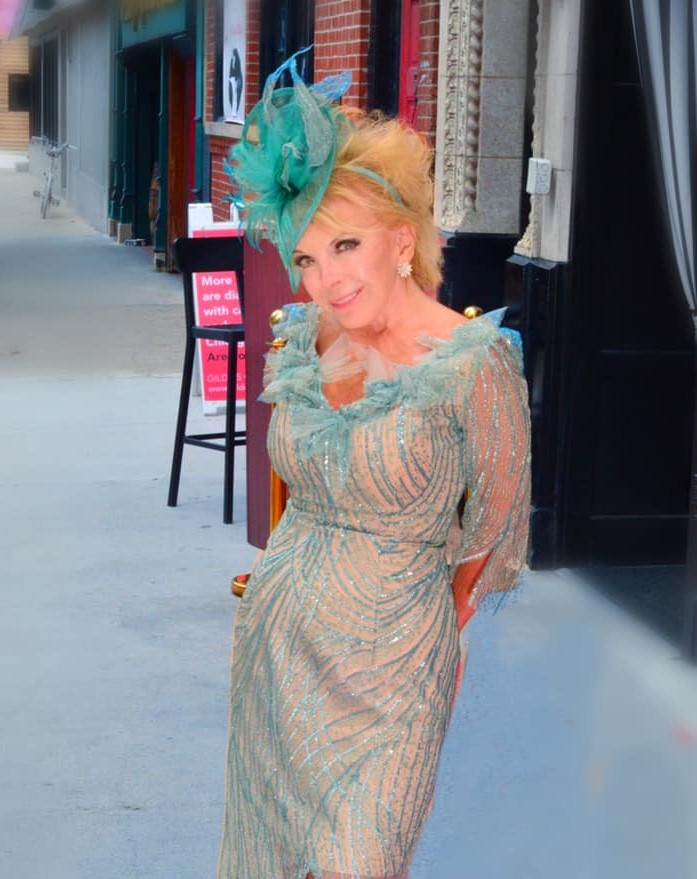 Service Club President Sherrill Bodine,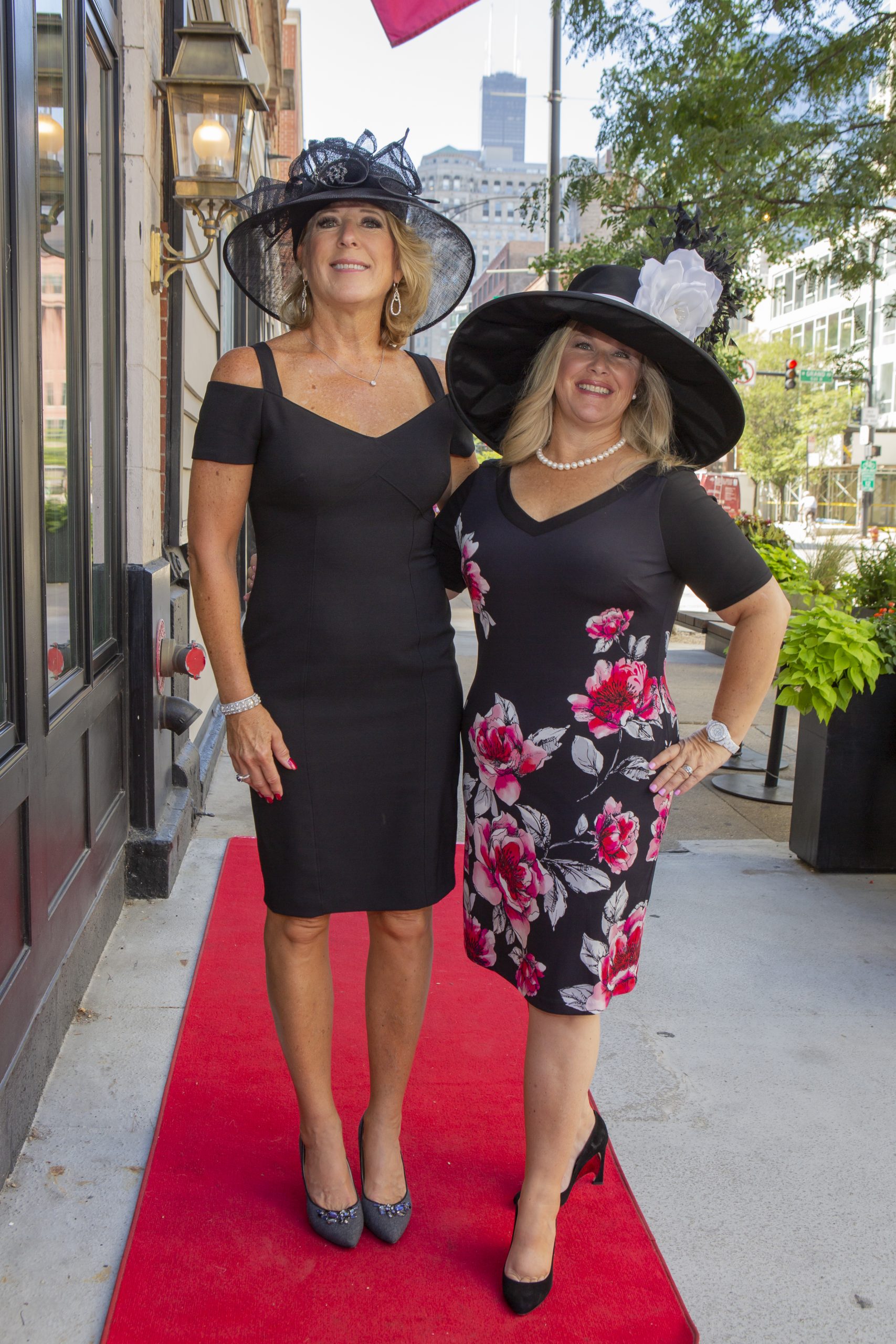 Peggy Klingenberg and Heather Spyra,
Lori Kalbfleisch, Co-chair Michelle Baker and Greer Madole,
Lezley Hodes,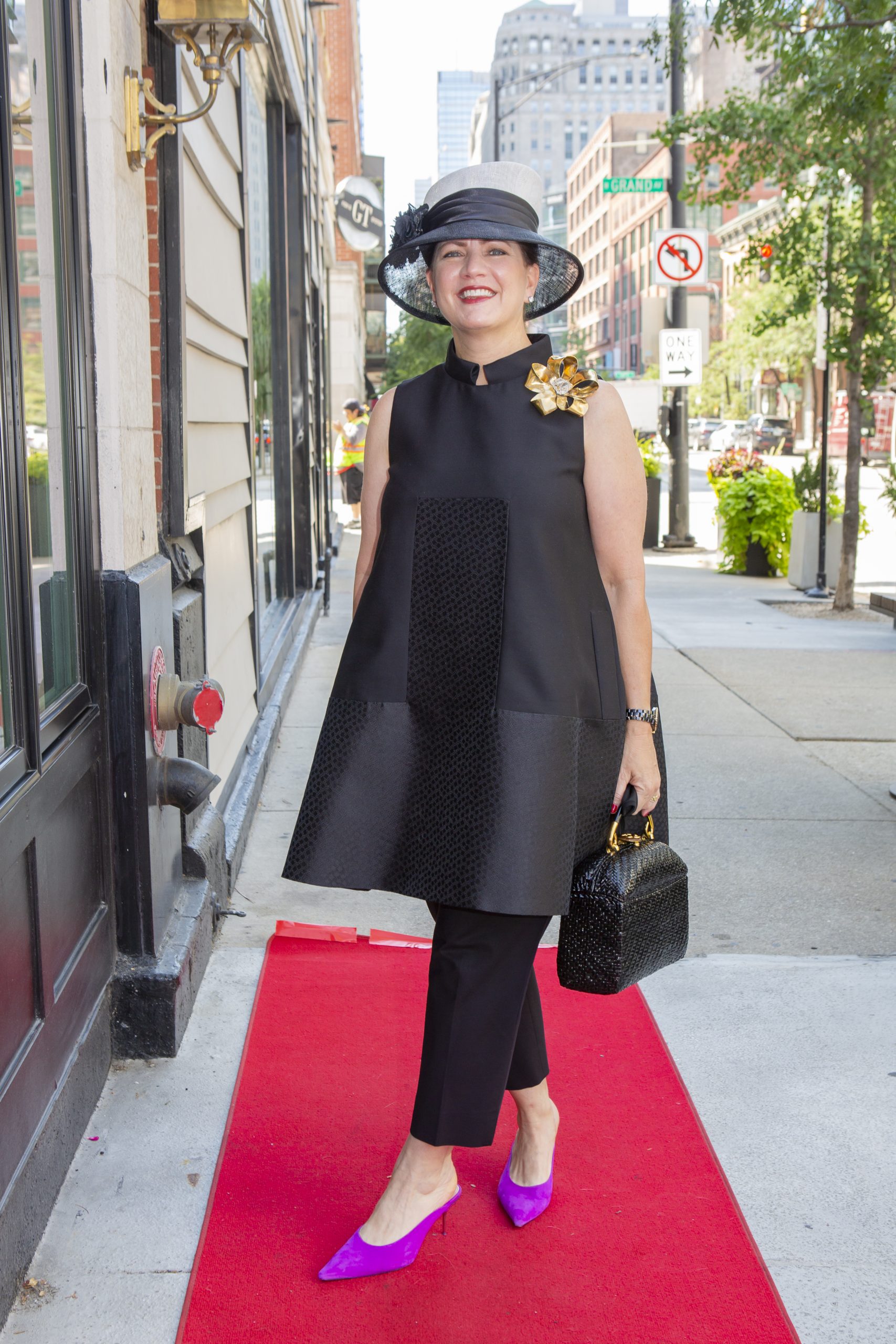 Judy Lockhart,
Patricia Marx,
Elyse Leavy,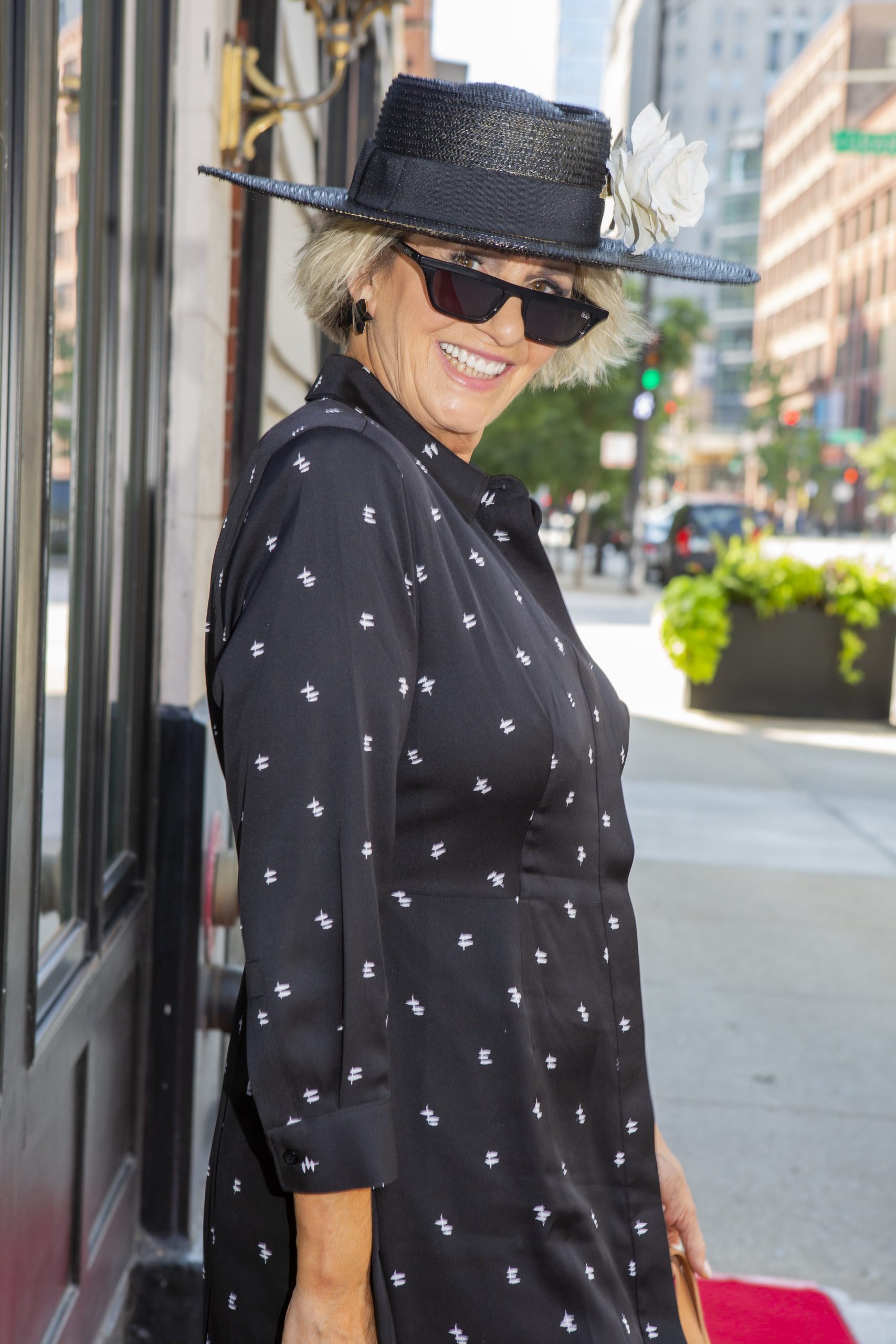 Rosemary Fanti,
Christine Sanders, Nancy Hayes and Yvonne Fitzgibbon,
Mia Kapica,
 Lisa Huber and Tracy Sennett,
Heather Jane Johnston,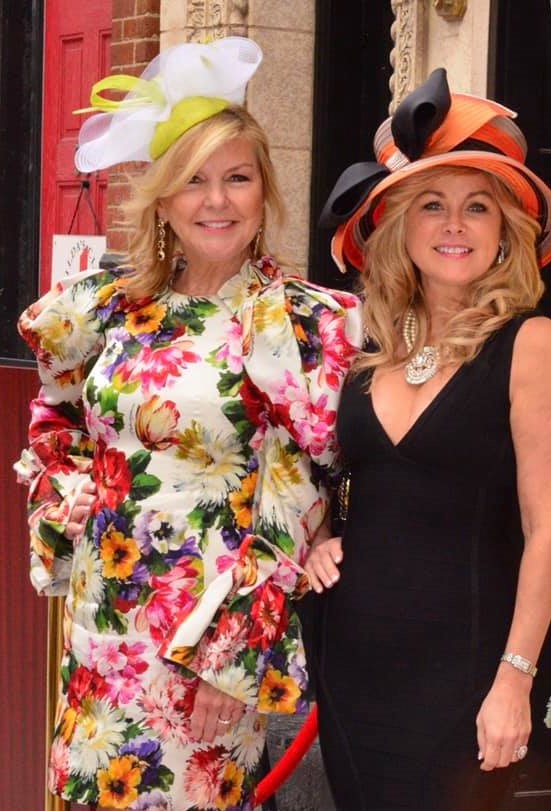 Bobbi Panter and Sherry Abrahams.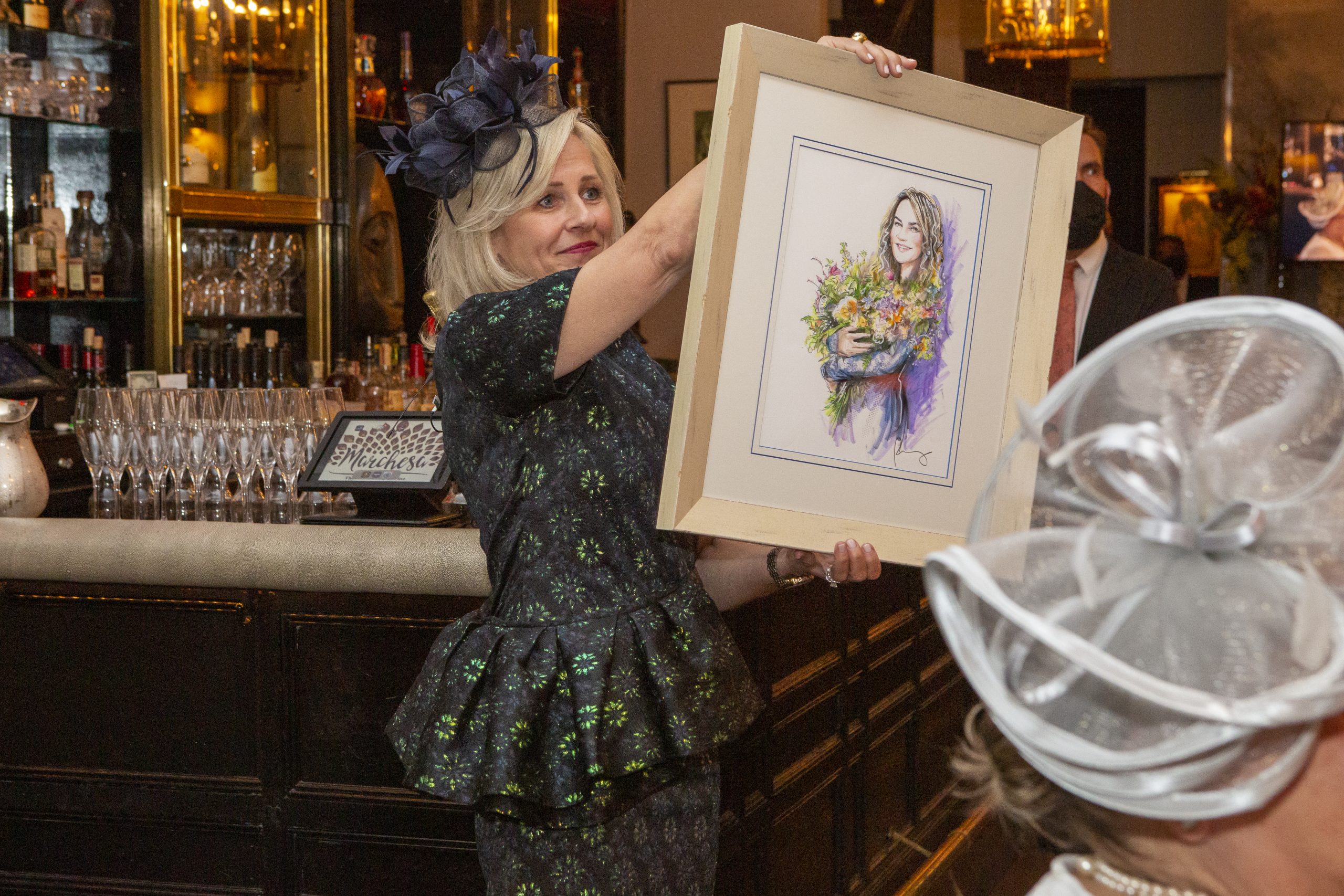 Co-chair Annette Findling unveiled Rosemary Fanti's illustration of Laura Dowling, which Service Club presented to their special guest.
Kimberly Filan, a watch party hostess, waited for her guests to arrive.
Greg Hyder was photographed in his garden with watch party guests. Standing were Tom Kehoe, Sharyl Mackey, Candace Jordan, Jean and Andrea Antoniou, Greg, and Becca Smith. Yvette Cusack and Sheryl Dyer were seated in front.
Edited by Amanda K. O'Brien
Photo Credit: John Reilly Photography and Service Club Members