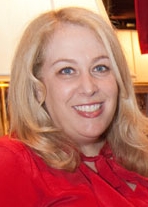 By Michelle Crowe
Giovanna Battaglia Engelbert wears simple velvet slippers in Milan.
As the social swirl of the season speeds up, there's one thing that tired feet and whimsical souls can always agree on –hooray for slippers.
Smoking slippers for men, for women, for big nights out and cozy nights in are comforting and familiar, while also being highly expressive of personal style. Now that's a winning pair.
"Love your Stubbs," we say, conspiratorially admiring a witty pair of Stubbs and Wootton slippers on a friend, like members of a secret society. Certainly there are other brands, Del Toro here in the states, Crockett & Jones in the UK, with similar followings.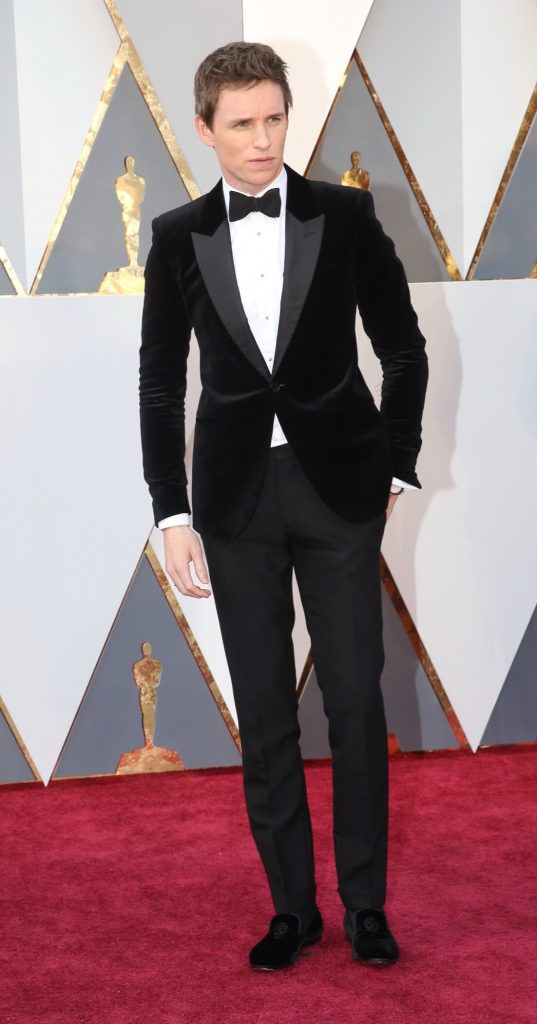 Actor Eddie Redmayne on the red carpet.
Did you know the streamlined style often referred to by a preferred brand name is actually called the Albert Slipper after Prince Albert, royal consort of Queen Victoria?
Albert Slippers are velvet. Done in leather, they become Churchill Slippers, as they were apparently favored by Sir Winston.
Velvet is warm, perfect for cold evenings or drafty palaces like those in which Prince Albert spent his time.
Bride and Groom slippers from Stubbs and Wootton.
Velvet is also the perfect foil for motifs, monograms and more. There's no shoe as wonderful for wearing while entertaining at home, whether paired with their original mate, the smoking jacket or whatever a host favors . Rakish sorts also take them out on the town, which is even easier to do these days as sleek shape can now be found atop sneaker and espadrille styles.
Olivia Palermo is a devoted fan of the style.
For the festive season, go classic with the traditional leather soles. Go crazy up top with a bespoke monogram or embroidery that makes the world laugh or gives a lighthearted insight into who you are and what your hobbies and interests might be- whether that's Ming vases (decorators) or cheeky monkeys (youngest child trustafarians).
They'll carry you everywhere from pre-feast marketing to ball drop reveling and are ideal for every plane, train and automobile boarded along the way. And unlike any sort of overly themed sweater or aggressively sequined ensemble, smoking slippers will sail right into spring break in Palm Beach without missing a step.
Stubbs and Wootton on the runway for Michael.