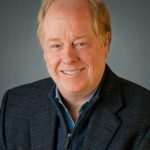 By Bob Glaze
The Southport Corridor along Southport Ave., in Lakeview, is one of my favorite neighborhoods in the city to visit. Here you can find great theater, restaurants and shopping. I was just back a week ago yesterday. My top recommendations include:
Tango Sur, 3763 N. Southport Ave: This is a great spot for Argentinian specialties. I recently went back with a group of local friends and enjoyed the food and service. The portions are large and it is a BYOB restaurant which makes it a great value. It is very popular, so make sure to book your reservations in advance.  They recently opened a more casual Bodega Sur next door at 3755 N. Southport. They serve Argentinian specialties including a daily brunch menu.
El Mercado Food Mart: At 3767 N. Southport, this Argentinian grocery store, a part of Tango Sur, is known for its quality meats.
Bombastic Café is a coffee house where they serve single origin specialty coffee beans that are roasted in-house. They also feature specialty teas, infused sparkling sodas, color-changing lemonades and seasonal craft cocktails. I really enjoyed the staff and the experience. 3732 N. Southport Ave.
Also, fun is the colorful Cafe Tola Loncheria y Tacos for coffee, tacos and empanadas. 3612 N. Southport Ave.
Corridor Brewery & Provisions.  This is a casual local craft brewery and gastropub at 3446 N. Southport. I went with neighborhood friends and enjoyed my experience.
Music Box Theatre: Since 2007, this is the place to see foreign and independent films in Chicago. Their sing-along White Christmas and It's a Wonderful Life is a must during the Holidays!!
I was sad to learn that during the pandemic in 2020/21 that the Mercury Theater at 3745 N. Southport Ave. was permanently closing. But in late 2021, I was thrilled to learn that it was reopening and would continue to play a prominent role in musical theater in Chicago. It has been a popular for its homegrown productions such as Avenue Q and Spamalot which I saw there in its larger Mainstage Theater. In 2022, I went back for a Mainstage production of the musical Priscilla, Queen of the Desert.
In addition, they have a smaller and more intimate Venus Cabaret Theater, where I have really enjoyed recent productions of Company, a Nat King Cole Christmas show and Lady Day at Emerson's Bar & Grill, a one-woman musical about Billie Holiday. You can still catch it until March 12, 2023.  I hope you will go and support this important local venue!
Before or after a performance you can enjoy a meal at Ela Elli at 1349 W Cornelia Ave. which features an upscale, international menu. I was just there last weekend and enjoyed the attractive décor, the experience and the service. It is popular and has limited seating, so make sure you book it online in advance. We were lucky and found a great spot near the fireplace in the bar area, without a reservation, after going to the Mercury Theater. I loved the roasted tomato, burrata and basil pizza and a great glass of red wine. They have a menu of charcuterie and toasts, pizzas and pastas, vegetables and seafood and meats.  I look forward to going back.
Next door at 3455 N. Southport Ave. is Crosby's Kitchen for American comfort food and a weekend brunch in a family-friendly setting. I also want to try the casual Doña Tola at 3751 N. Southport Ave. for Mexican cuisine and cocktails
Other recent finds include Brou'nē Dessert's fourth Chicago location at 3721 N. Southport. This is a bakery and coffee shop featuring decadent brownies, cookies and blondies. The Bobby chocolate chip cookie, made with milk and dark Belgian chocolate, was well-worth the calories!! Of course, with my name on it, I had to try it.
Steingold's of Chicago: Originally opened in 2017, this popular Jewish Deli opened their Lakeview location in 2021 at 3737 N. Southport Ave. They are known for their New York bagels, bagel sandwiches, breakfast sandwiches, soups, salads and coffee drinks. Be prepared to wait in line, during the popular weekend times. I loved their classic lox sandwich on a sesame bagel with Nova lox, cream cheese, tomatoes, red onions, lightly pickled cucumbers, capers and a side of potato salad.
5411 Empanadas has opened another Chicago location at 3715 N. Southport. They feature a large number of Argentinian empanadas, desserts and coffee drinks.
Athenaeum Theatre:  Located south of the Music Box and Mercury Theatre, the Athenaeum is a historic theater. Open for over 100 years, it is Chicago's oldest continually running off-loop theater. With a large main stage and three smaller studio theaters, it is home to several theater companies, dance companies, comedians and concerts. Make sure to check out their website for the current schedule. On my last visit, I saw an excellent contemporary opera presented by the Lyric Opera. Street parking is available, but they also have two nearby lots they share with a neighborhood church. 2936 N. Southport.
Before a performance at the Athenaeum, I recommend having dinner at Sal's Trattoria, two blocks south at 2834 N. Southport. This is a neighborhood Italian restaurant open for dinner and Sunday brunch. I enjoyed the warm atmosphere along with the service. I recommend the beet salad and the mussels steamed in white wine. They also make all pastas in-house. It is owned by the same group as The Butcher & Burger, one of my favorite spots in Lincoln Park.
One of my favorite neighborhood spots is Coda de Volpe at 3335 N. Southport. It is a sleek restaurant featuring Italian pastas, pizzas and specialties. I went back a second time and loved the pasta, pizzas and salads. I went back for the third time and loved sharing a margherita pizza, an arugula salad, the wood-grilled octopus and the oven roasted butternut squash with apples, dried cranberries and pumpkin seeds for a lite bite with friends.
South of Coda de Volpe is the Tied House at 3157 N. Southport. It is next and attached to Schubas Tavern, a popular bar and music venue for over 30 years. Tied House is open for dinner from Tuesday through Saturday. It has a bright, contemporary design and a very fresh and interesting menu. Chef Debbie Gold earned the James Beard Foundation's Best Chef Midwest award in 1999 for her work at The American in Kansas City.
I hope you enjoying exploring the neighborhood as much as I do.
For more travel destinations and recommendations, visit globalphile.com.