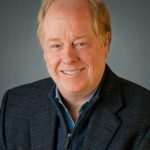 By Bob Glaze
Chicago's Avondale neighborhood "just earned a spot as the 16th coolest neighborhood in the world for 2022, part of Time Out Magazine's annual ranking of neighborhoods across six continents."  It is a historic Northwest Side enclave known for its Polish and Latino populations, with a growing food scene and laid-back feel. There are excellent restaurants, trendy bars and several micro-breweries and distilleries.
My top recommendations include:
Leading the resurgence of the area has been Parachute at 3500 N. Elston Ave. This is a hip, popular spot that features creative Korean American cuisine plus wine and cocktails. It has received a Michelin Star and Chefs Beverly Kim and Johnny Clark won the 2019 James Beard Award for Best Chef Great Lakes.
Across the street is one of my favorite spots, Chief O'Neill's Pub & Restaurant at 3471 N. Elston Ave. Since 1999, this pub and restaurant features traditional Irish food and music. They have live music a few times a week, so make sure to check out their website. They also feature a buffet Sunday brunch. On my first visit, I enjoyed an evening where we had dinner at Parachute and enjoyed drinks and dessert at Chief O'Neill's. I went back again and loved eating on the large outdoor patio.
Loaf Lounge: At 2934 N. Milwaukee Ave. Loaf Lounge, a bakery and cafe, has been getting excellent reviews for it breakfast sandwiches, pastries and chocolate cake. I suggest going during the week as the lines can be very long on weekends. I went after reading the reviews and enjoyed a tasty almond bear claw for a snack while exploring the neighborhood during Open House Chicago 2022.
I also went to Brew Brew Coffee & Tea, a contemporary Mexican coffee shop with locations in Avondale and Pilsen in Chicago. They offer coffee and tea drinks along with cookies, pastries and food items. The latte was excellent. The owners and siblings moved to Chicago from Tijuana, Mexico in 2000. 3832 W. Diversey Ave.
Make sure to drive north to see St. Hyacinth Basilica, an historic Polish cathedral of baroque design that was completed in 1921 at 3636 W Wolfram St.
A highlight of Open House Chicago in 2022 was to be able to visit Avondale Bowl at 3118 N. Milwaukee Ave. This is a vintage, eight lane bowling alley and bar offering craft cocktails, premium spirits, beer and wine. One must be 21 and older to enter.  Minors may enter with their parents or guardians before 7:30pm. It is open daily. I loved the vibe. It is the perfect spot for an event.
Eden opened in June 2022 after a move from the West Loop. It sits along the Chicago River with outstanding decor and nice outdoor patio. The menu features new American cuisine using seasonal, fresh and high-quality ingredients. They have their own greenhouse nearby where they grow plants, fruits, herbs and flowers to be used in the dishes. I really liked the atmosphere when I went for brunch. They also have several dining rooms for private dining and events. 2734 W. Roscoe.
I highly recommend that you visit Rockwell on the River at 3057 N. Rockwell St.  Located in former leather tannery, the historic buildings contain offices and event spaces along with four merchant tenants including Judson & Moore Distillery, Metropolitan Brewing, Metropolis Coffee Co. and Soul & Smoke barbecue.  There is also a marina on the Chicago River for kayak rentals from Wateriders Kayaks and boat rentals from the Chicago Electric Boat Company.
Based in Evanston, Soul & Smoke recently opened their first Chicago location here at Rockwell on the River has received great press as having some of the best barbecued brisket and pulled pork in the area along with great sides. I loved the pulled pork sliders and a side of creamy apple slaw. They have both indoor seating and outdoor seating on the deck overlooking the river.
Judson & Moore Distillery: This local distillery makes a bourbon whiskey, a rye whiskey, a red corn bourbon whiskey and a single malt whiskey. Tours and tastings are offered and there is a bar where you can have a cocktail made with their products. They offer live music several times a month.
Metropolitan Brewing: Metropolitan Brewing has a large a large taproom and riverside patio where you can try their beers which include lagers, pilsners, wheat beer and seasonal offerings.
You can also visit the roastery for Metropolis Coffee where you can buy and taste their products including cold brew.
On the edge of Avondale are two other places to try, Ravinia Brewing and Maplewood Brewing & Distillery.
Ravinia Brewing, with a taproom in Highland Park as well, is an award-winning part of the Chicago craft beer scene since 2016. Here you can enjoy one of their pilsners, IPAs, lagers and pale ales. Their Diversey Station Juicy Session Pale Ale just won a major award. I really liked its fruity notes. It has a large outdoor patio and serves food including tacos and brunch items. Cocktails are also available. 2601 W. Diversey Ave.
Nearby is the taproom and cocktail bar for Maplewood Brewing & Distillery. They focus on rye and malt whiskeys along with gin. On the beer side, they make several pilsners, pale ales and stouts. 2717 N Maplewood Ave.
I hope you enjoy exploring the neighborhood as much as I have.
For more travel destinations and recommendations, visit globalphile.com.