By Cindy Burns
Paul Cullen.
From rock star to personal chef and certified WSET (Wine & Spirit Education Trust) sommelier, former Bad Company bassist Paul Cullen has released his eponymous wine label – "Paul Tagliaferro Cullen Artist Series." The first offering is "Rossi di Toscana," a Sangiovese with a touch of Cabernet Sauvignon imported directly from Tuscany.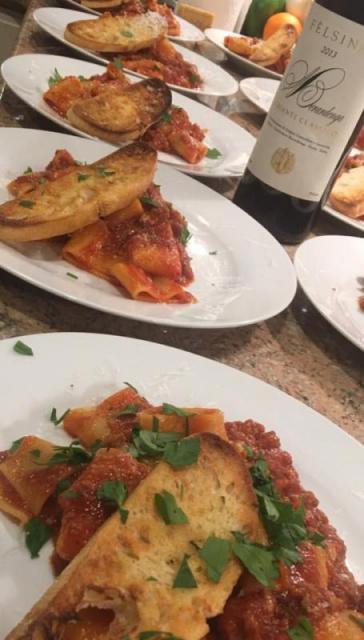 Food and Wine.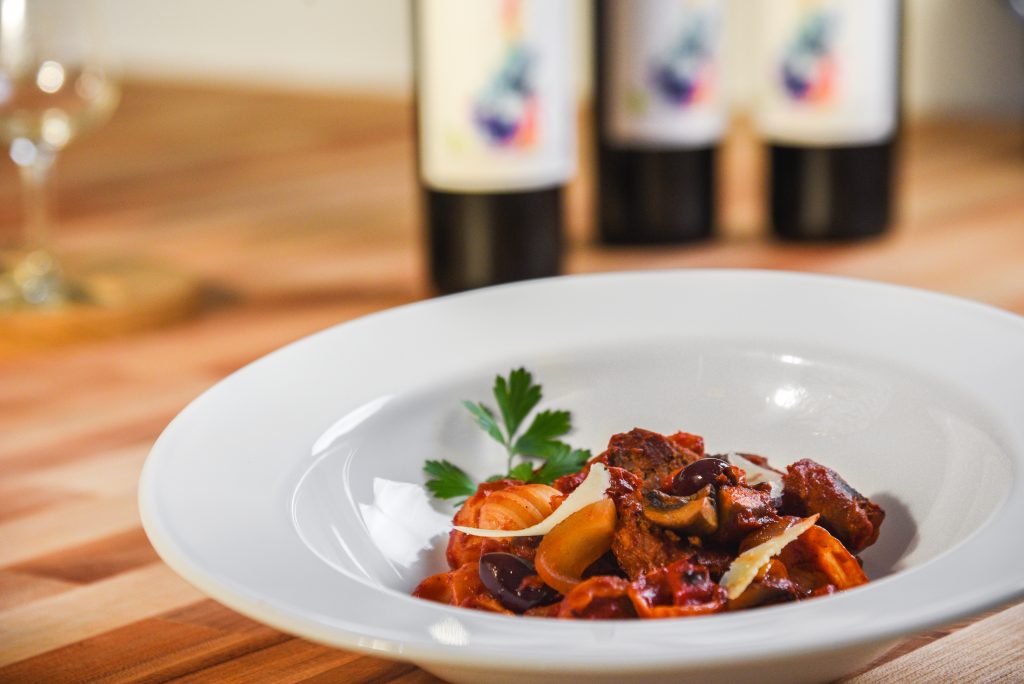 Paul operates his culinary business in Delaware, where he lives with his wife of 14 years, Bonnie. For the past five years, clients across the U.S. have hired Paul to cook and perform live music in their homes. The dinners feature paired wines with a four-course handmade Italian dinner based on recipes inherited from Paul's Sicilian grandmother, who taught him how to cook when he was 10 years old. Paul changes the menu on a regular basis, keeping it fresh for repeat clients. At the end of July, a client in San Jose, California, flew Paul out to create a dining experience for a group of 24 one week before he cooked for two separate clients in Chicago. If you are interested in having Paul perform in your home, expect to pay $95 to $150 per person depending on the size of the party. After dinner entertainment , entailing 45 minutes of singing and guitar playing by the chef himself, is included in the package.
After dinner entertainment.
Paul has built his brand on his popularity from his days of being on the road and performing live with Bad Company around the world. He gives his thousands of clients a fine dining experience with first-class entertainment, including stories from the life of a star in a legendary rock band. Planning to up the ante in the near future, Paul said, "I plan to add mixologists, table scaping, and partnering with other celebrity chefs as options for my clients."
Paul's busy schedule not only entails perfecting a dining experience for his clients; during the summer, he can be found at local farmer's markets in Delaware selling sausage, pestos, spreads and pastas.   The eclectic offerings include a "Cinghiale" wild boar sausage, dandelion pesto-infused sausage, and grilled artichoke arugula spread, to name a few.  And if that isn't enough, foodies can take cooking classes at Paul's Kitchen located in Lewes, Delaware. His life of traveling and being on the road continues, this October, Paul and Bonnie will host guests under the Tuscan sun and among Roman ruins for an unforgettable adventure filled with exquisite cuisine, sightseeing, and a musical concert performed by Paul.
Forever reinventing his brand, expect to see new offerings of wine, food, and travel added to the list. When Paul was in Chicago visiting last month, he told me, "the best is yet to come."