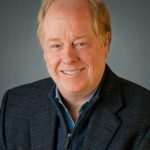 By Bob Glaze
This historic village from 1869, became popular with residents of Chicago in the early 1900s when poor air quality and overcrowding was an issue and they decided to move out. It is always one of my favorite suburbs to explore as I have several close friends who live there. I was not aware until recently that Glencoe has the third largest collection of homes designed by Frank Lloyd Wright in the country, behind Chicago and Oak, Park, IL. They are well-worth a visit!
Easy to find is the William Glasner House at 850 Sheridan Rd. Built in 1905, this is a one-story residence situated on the edge of a sloping ravine. Down the street is the Edmund Brigham House at 790 Sheridan Rd. which was designed by Wright in 1908 for Chicago and North Western Railway executive Edmund Douglass Brigham. The house is characterized on the exterior by horizontality, geometric massing, low-pitched hipped roofs, broad overhanging eaves, a wide central chimney, bands of casement windows with geometric wood muntins and disguised entrances.
Make sure to walk through Lakefront Park to see the views of Lake Michigan and Glencoe Beach and the Beach Pavilion.
By far the largest concentration of Wright homes are centered around in the Ravine Bluff Development, which was commissioned in 1915 by Frank Lloyd Wright's attorney, Sherman Booth, Jr. Today you can see six houses built from 1915-16, three concrete subdivision entrance sculptures or monuments and one bridge that was rebuilt in 1985, all designed by Wright.  There was a small commuter train station also designed by him a short distance away, but that has since been torn down. The subdivision landscape plan was created by famed landscape architect Jens Jensen.
The houses include the Charles R. Perry House at 272 Sylvan Rd with a gabled roof., the Sherman Booth House at 265 Sylvan Rd., the Lute F. and Daniel Kissam House at 1031 Meadow Rd. with a flat roof, the S.J. Gilfillan or Hollis Root House at 1030 Meadow Rd. with a flat roof, the Ellis House or William F. Kier House at 1031 Meadow Rd. with a gabled roof and the Frank B. Finch or William F. Ross House at 1027 Meadow Rd. All but the Booth House share the same basic floor plan.
Wright also designed the 1,700 sq. ft. Sherman Booth Cottage that was built in 1913. It was recently moved by the Glencoe Historical Society from its original location at 239 Franklin Rd. to a public park a short distance away in order to save it from demolition. It is now located at the intersection of Franklin, Meadow and Maple Hill Roads.
After your visit to the homes, there are great restaurants, coffee shops, art galleries, theater and music to explore.
For the best in theater make a beeline for the Writers Theatre in Glencoe. Terry Teachout of the Wall Street Journal says that this is one of the best regional theaters in the country. I have been to several plays and musicals over the years and their productions are really outstanding!!! Their new building, opened in 2016, was designed by well-known Chicagoan Jeannie Gang of Studio Gang Architects. You will love the large atrium, the performance spaces and outside areas.
While in Glencoe you can grab a bite at the great gourmet grocery Foodstuffs at 338 Park Ave. or have a meal at the recently opened Guildhall Restaurant. This is a wonderful addition to the local food scene as there were very few options before. It is perfect for brunch or dinner before the theater. 694 Vernon Ave.
In the past, I always stopped in at Glencoe Roast Coffee at 700 Vernon, but the owners retired and it has been reopened as Hometown Coffee & Juice. I enjoyed it when I was back in town.
Also good is An Apple A Day Catering & Meg's Café. Their menu features a number of salads, sandwiches, burgers and street tacos. They also sell boxed meals that you can take to Ravinia for a picnic on the grass. 317 Park. Ave.
Also getting great reviews is Valor American Bistro, a new fine dining restaurant at 667 Vernon Ave.  My local friends highly recommend it. I am excited to try it on my next visit to the Writers Theatre or Ravinia.
Make sure to visit the Anne Loucks Art Gallery 309 Park Ave. She carries some great artists, including one of my favorites, Stephen Dinsmore.
Nearby is the Ravinia Festival, one of the top Summer music venues for classical music as the Summer home of the Chicago Symphony Orchestra as well as for popular music concerts. It has three performance venues and a number of dining options.
Also nearby is the Chicago Botanic Garden. I went back last week after many years and loved the experience. The spring flowers were in bloom and I particularly enjoyed the Japanese Garden and the English Walled Garden. You can also enjoy breakfast and lunch in the Garden View Café. Currently, you need to reserve your time online before you go.
For more travel destinations and recommendations, visit globalphile.com.