By Robert Glaze
Just under 20 miles from downtown Chicago, a quick trip to Elmhurst is well worth the time.  Here you can experience some great art and architecture.  If you don't have a car, you can easily take the Metra train from Chicago's Ogilvie Transportation Center on the Union Pacific West (UP-W) line.  The station is in downtown Elmhurst, a short walk from the art museum, sites and restaurants. 
Make sure to see: 
F.B. Henderson House: From 1901, this is a Frank Lloyd House that you can drive or walk by and see before heading to the museum. It has over 80 art glass windows, elegant woodwork, three fireplaces and many built-ins. I always try seeing as many Wright homes as I can. It is private so you can just view the exterior. 301 S. Kenilworth. 
Elmhurst Art Museum:  Located in a contemporary glass and steel building, the museum opened in 1997. Today it offers rotating exhibitions, educational workshops and studio classes. It has a collection of over 500 items including architectural drawings, works on paper, furniture, and paintings by Chicago artists. The highlight of your visit will be seeing the famed architect Mies van der Rohe's McCormick House from 1952. One of only three houses he designed, it was moved to this location and incorporated into the design for the new museum. I went back a second time for an exhibition on the Bauhaus at 100 and the impact of this famous German design school. I went again in September 2023 for the exhibition Picasso: Fifty Years Late about his influence on the 50th anniversary of his death. You can view it until January 7, 2024. 150 S. Cottage Hill Ave.
| | |
| --- | --- |
| | |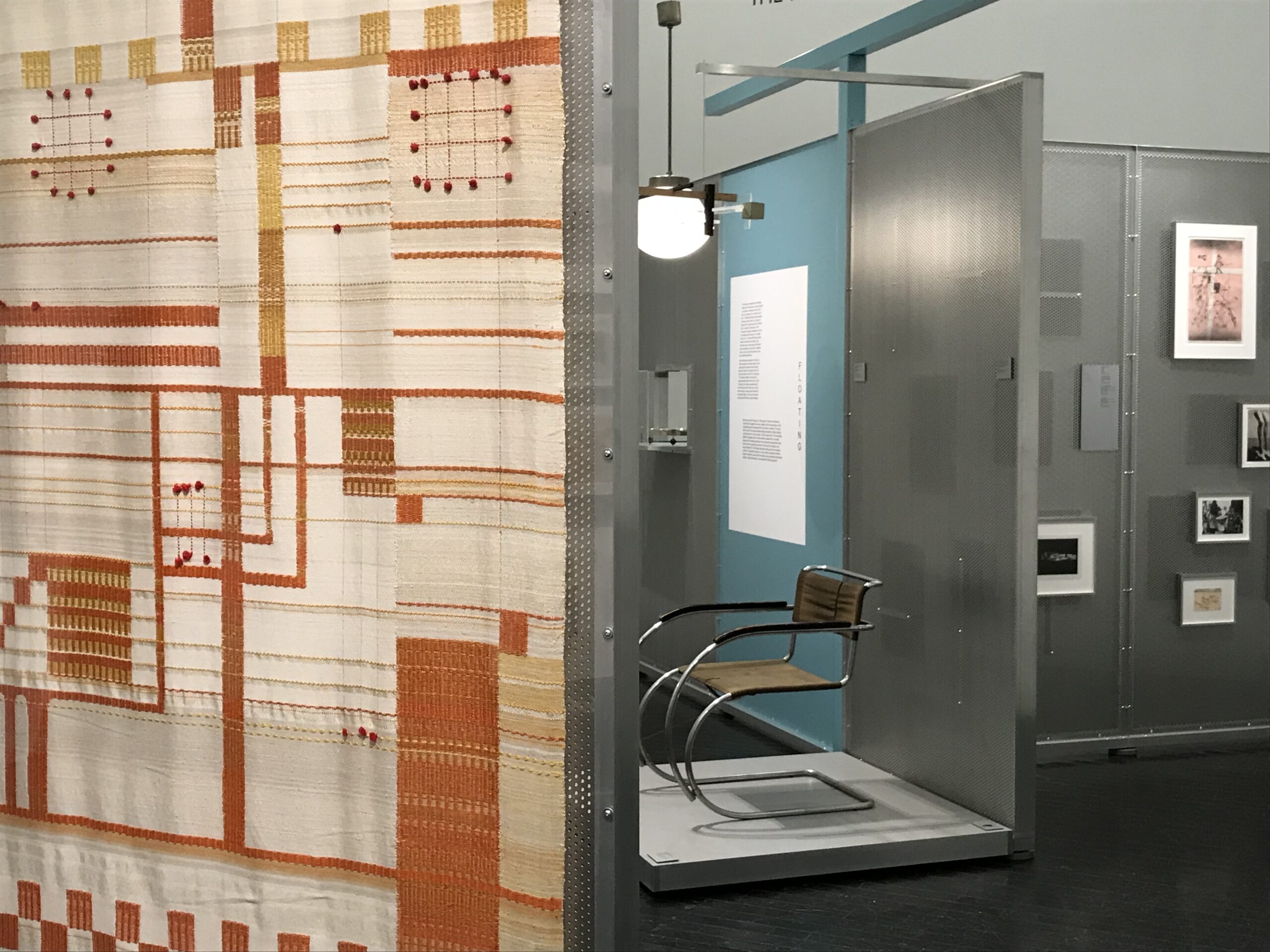 After my trip in September, I read about the Elmhurst History Museum at 120 E. Park Ave. It was founded in 1957 and focuses on history, exhibits and educational experiences. Its current exhibit "Lost Chicagoland Department Stores" honors the heyday of Chicago area department stores, such as Marshall Field & Co., Carson Pirie Scott, Sears and Montgomery Ward. You can visit it until January 29, 2024.
Other recommendations of what to do include: 
In downtown Elmhurst is Courageous Bakery Cafe, a colorful spot for breakfast and lunch. They also have a location in suburban Oak Park. There is a large menu of coffee and tea along with breakfast sandwiches, quiche, avocado toasts, pancakes, omelettes, salads and more. They are also known for their cupcakes. I recently went back for a latte and a pastry before my train home. 108 W. Park Ave. 
Brewpoint Coffee is a fun cafe for coffee and pastries at 124 W. Park Ave. They feature a menu of seasonal drinks as well.  There are two other locations in town. I enjoyed a latte on my second trip before heading back into the city!!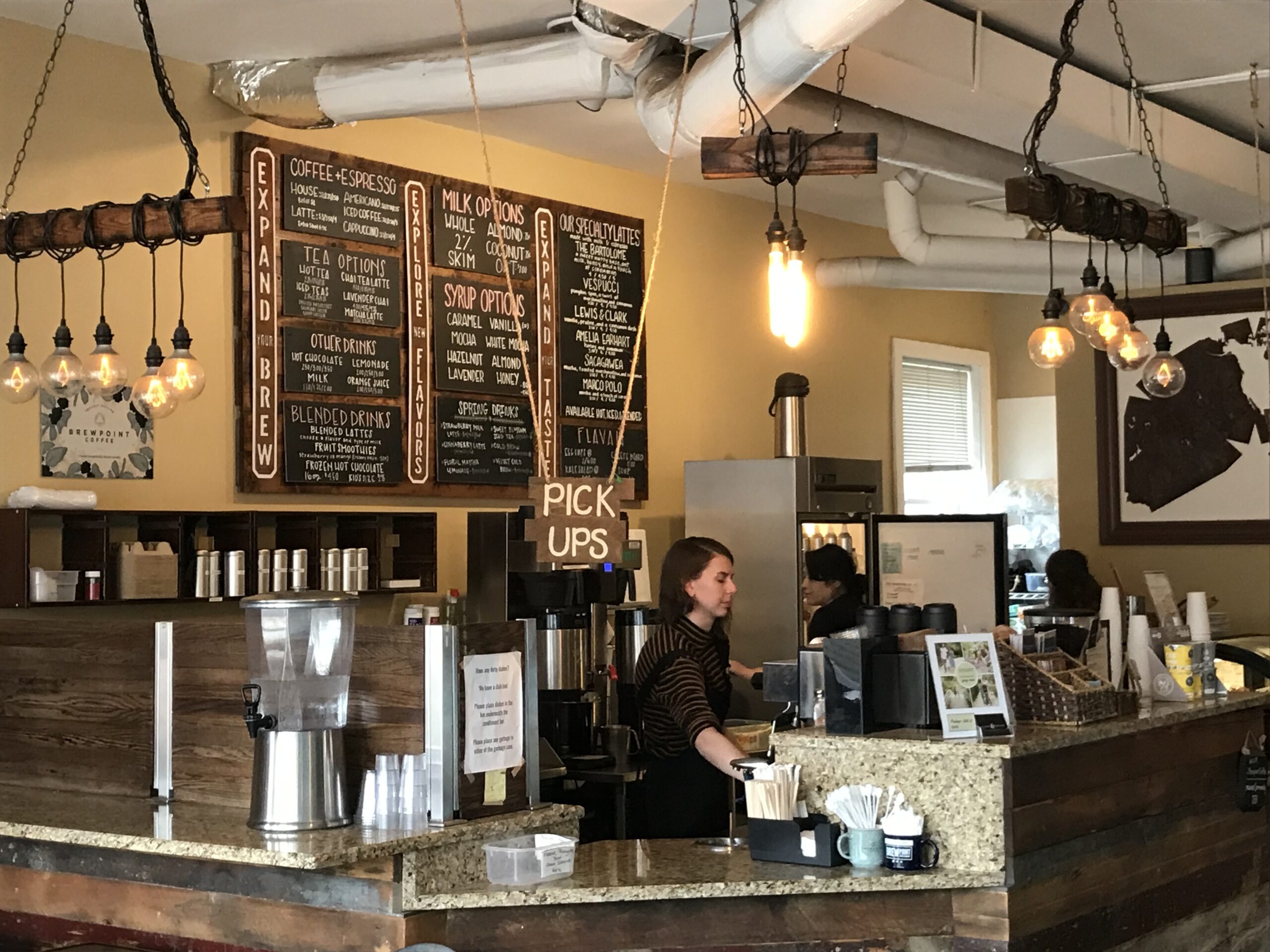 After my coffee, I headed nearby to Kimmer's Ice Cream at 110 W. Park Ave. This is a colorful store that has a great selection of flavors. There are also locations in Wheaton and St. Charles, IL. 
Another good dining option recommended by locals is the Stray Hen Cafe.  Opened in 2018, it is a breakfast and lunch spot with a large breakfast menu plus salads and sandwiches. It is open daily from 7am to 3pm. 105 S. York St. 
I highly recommend that you try 151 Kitchen | Bar at 151 N, York St. This is a stylish, upscale restaurant with an attractive, rustic decor. Their emphasis is on new American cuisine, using locally sourced ingredients, and craft cocktails. I enjoyed my roasted beet salad and the sweet corn risotto for lunch. I also want to try the crab cakes and the grilled octopus.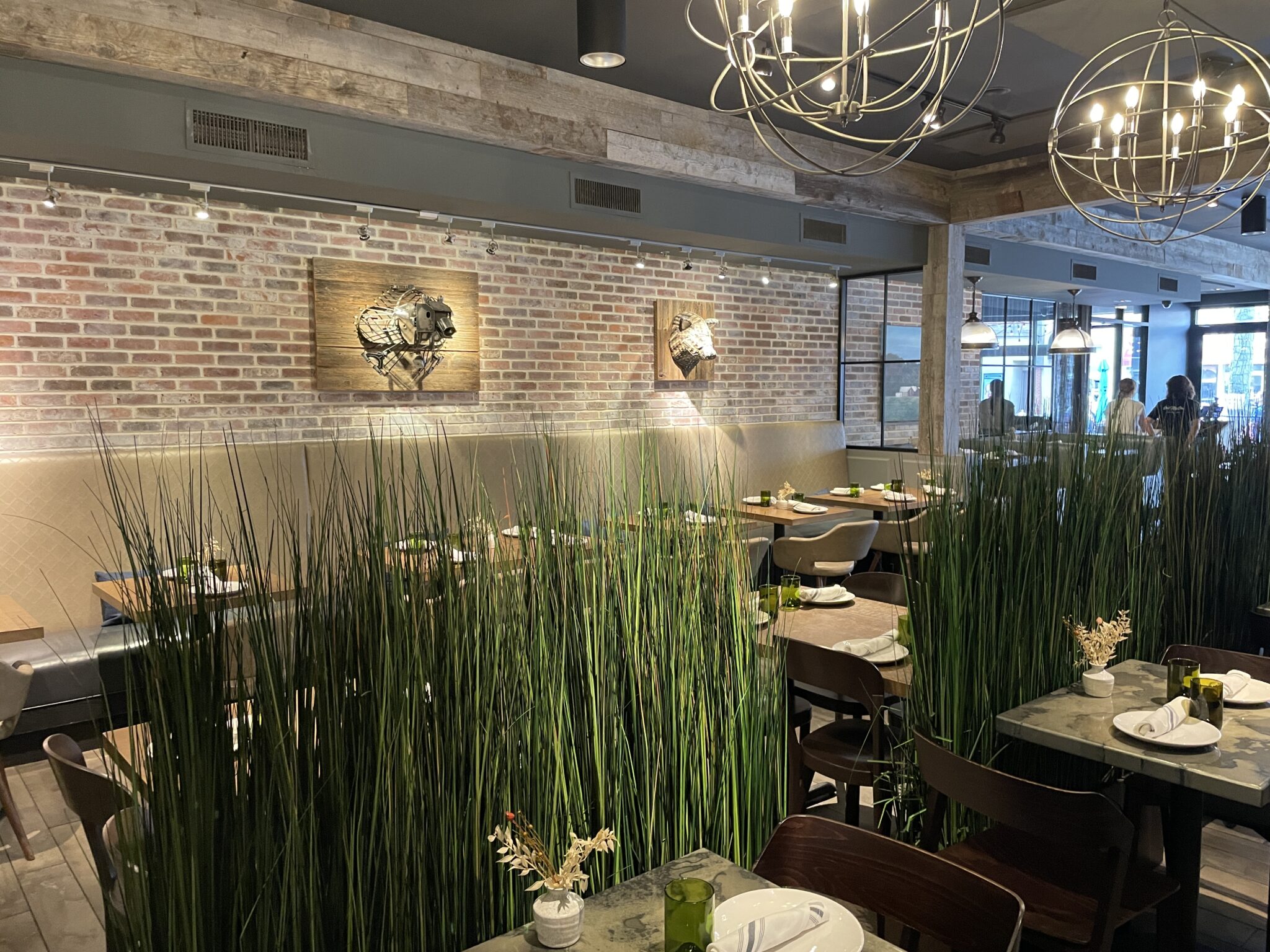 Across the street is the York Theatre. This is an historic theater that was restored and now has ten screens where you can view new releases. 150 N. York St.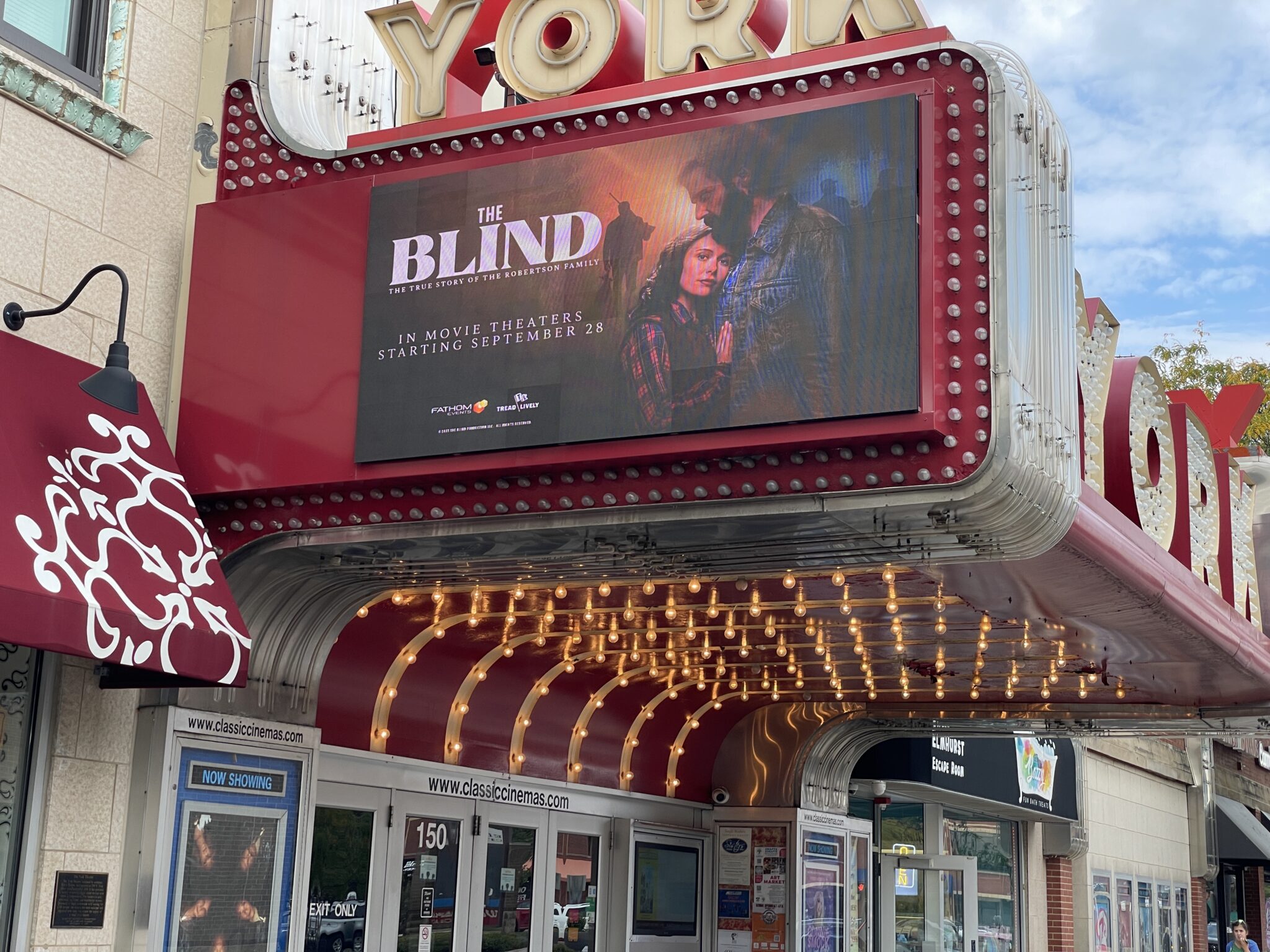 Nearby is the Elmhurst Brewing Company. This is a local microbrewery, offering classic pub food plus craft beers. You can try one of their stouts, IPAs, ales, ciders, and lagers. I had hoped to sample their beers, but unfortunately it was closed when I was in town. 
If you have a car, I recommend trying brunch at Mack's Golden Pheasant. What a great experience. It is a classic supper club from 1948 that features Czech cuisine. It is the oldest continuously owned restaurant in DuPage County. It offers a full-service menu for lunch and dinner. The dinner menu includes specialties from duck, barbecued baby pork back ribs, prime rib to pork loin and wiener schnitzel. Walleyed pike and lake perch are also on the menu. There is a fish fry on Fridays. For Sunday brunch they have a large buffet along with salads, an omelette station and great desserts. There is a fun bar in the front. The decor is warm and cozy with stuffed birds and deer heads.  The staff was fun and the service excellent. 668 W. North Avenue, northwest of downtown Elmhurst.
I hope you enjoy your time in Elmhurst. 
For more travel destinations and recommendations, visit globalphile.com.