By Megan McKinney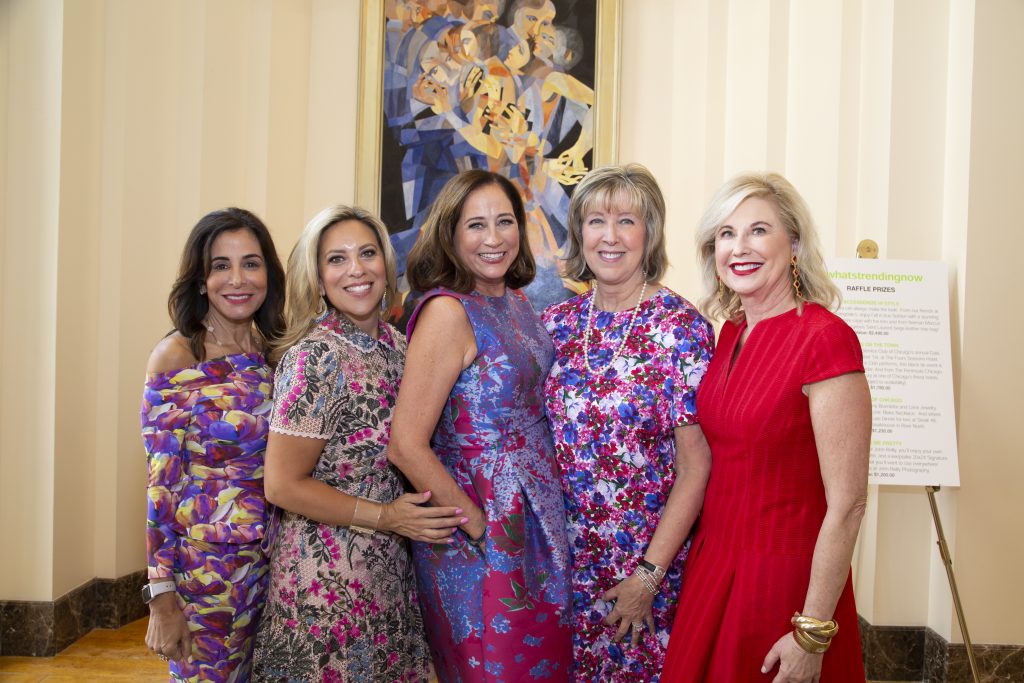 The Peninsula Chicago General Chairman Maria Zec, fourth from left, is surrounded by Service Club of Chicago President Tracey DiBuono and Day on the Terrace Co-Chairs Sharyl Mackey, Jean Antoniou and Yvette Cusack.
You know it's the first Monday in August when by 11:00 AM groups of ultrachic Chicago ladies are seen gathering at  Superior Street between Michigan Avenue and Rush Street to enter the Peninsula Chicago for cocktails, lunch and a long, delightful afternoon of fall fashion.
It began decades ago as Day in the Country, a late summer reminder that the Service Club of Chicago's November Gala was only three months away. The event was then held on the grounds of a suburban member. However, soon after the Peninsula Chicago, with its stunning terrace arrived in 2001, the temptation to move the event in town was too great.
Eventually it was decided the August terrace was too warm to be truly enjoyable in mid-day and the party was moved into the airconditioned comfort of the Peninsula Ballroom, where has remained.
The 2019 Day on the Terrace, Co-chaired by Sharyl Mackey, Jean Antoniou and Yvette Cusack, honored leading 60 year Service Club member Marguerite Hark.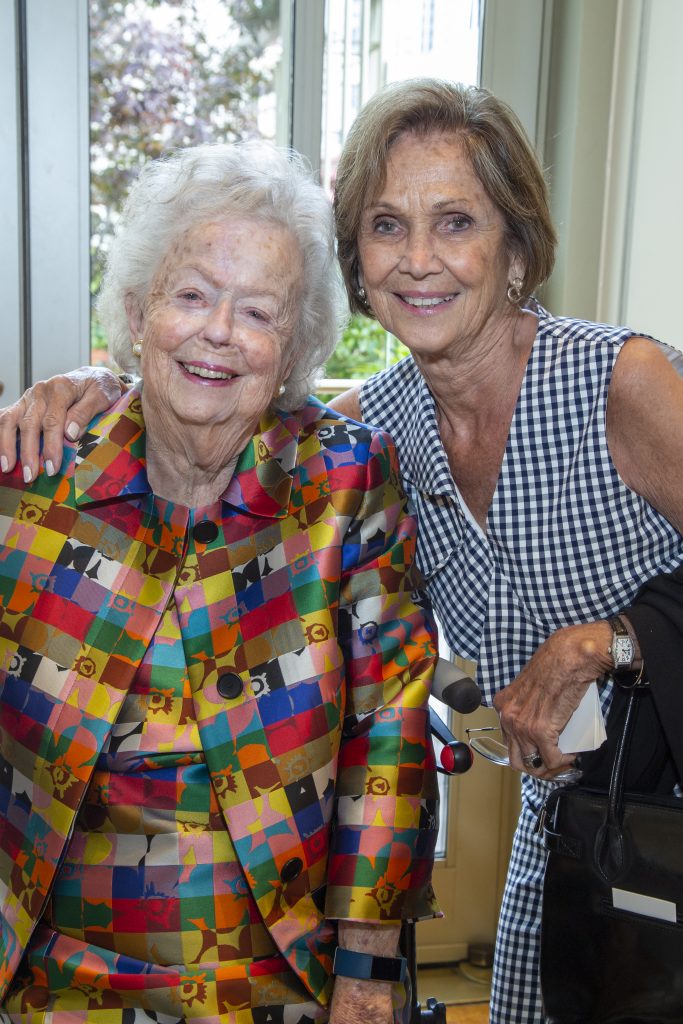 The afternoon's honoree Marguerite Hark and Myra Reilly.
Susan Gohl and Sheryl Dyer of Van Cleef and Arpels.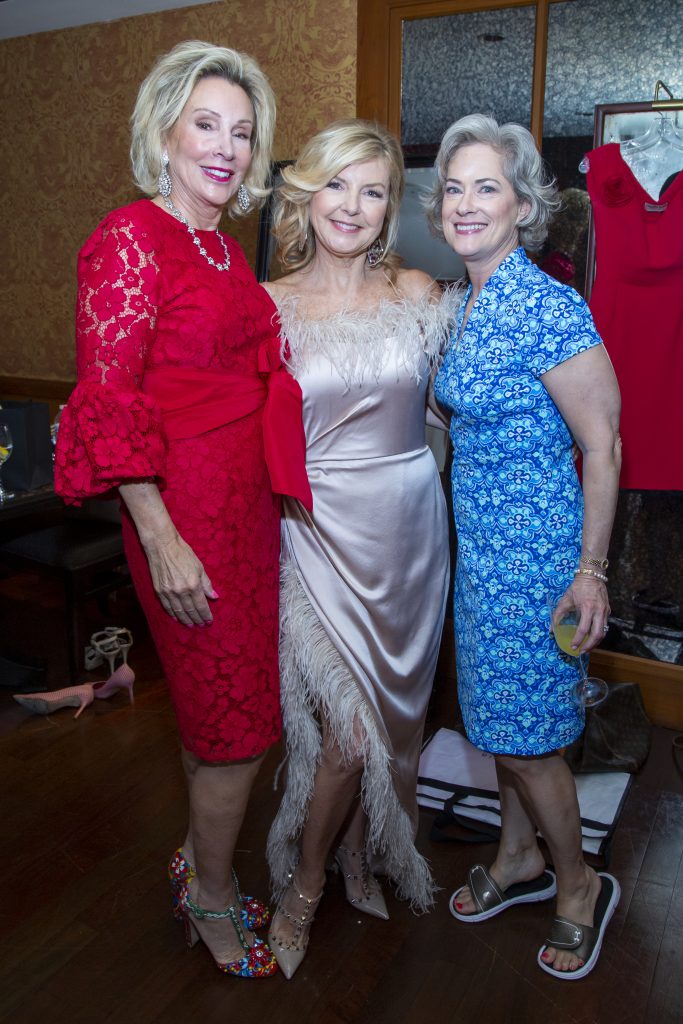 Sheree Valukas, Bobbi Panter and Melissa Babcock.
Mary Claire Moll and Lezley Hodes.
Heather Spyra and Gayle English.
Michelle Baker in Escada.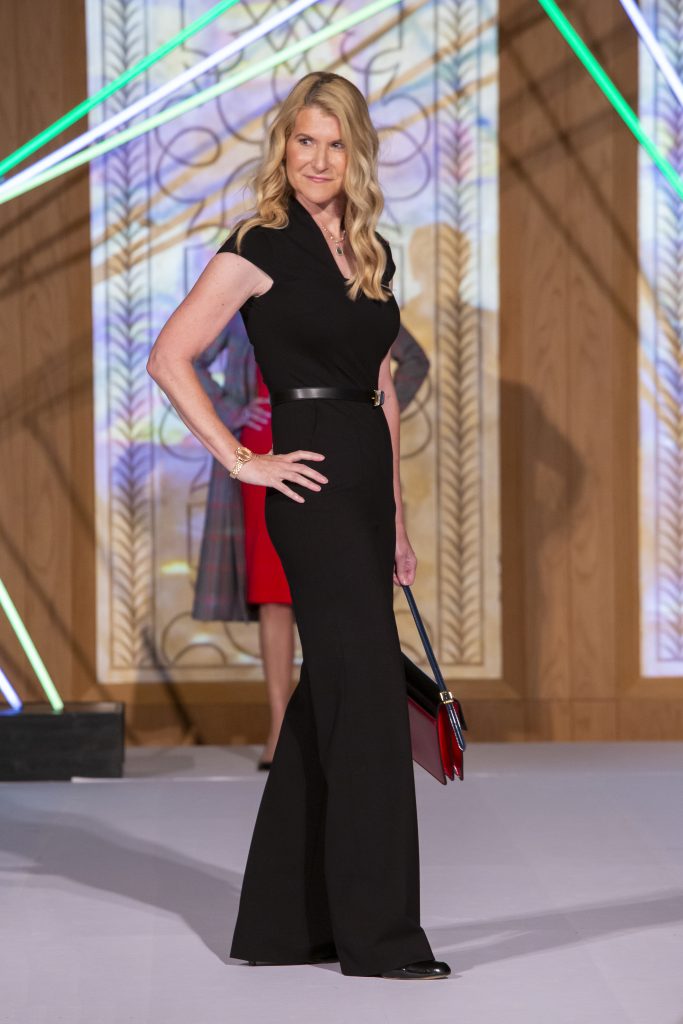 Cathy Bartholomay in Escada.
Whitney Reynolds of PBS in Maximilian Furs at Bloomingdale's.
Kristina McGrath in Neiman Marcus Michigan Avenue.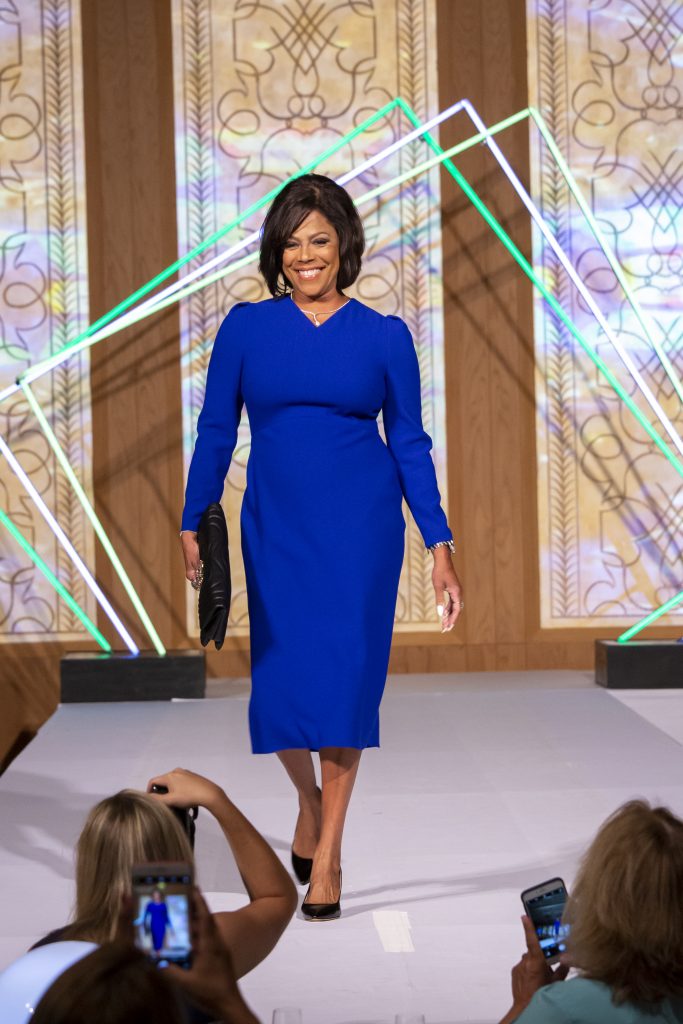 Michah Materre of WGN-TV in Escada.
Candace Jordan in Elda de la Rosa Couture.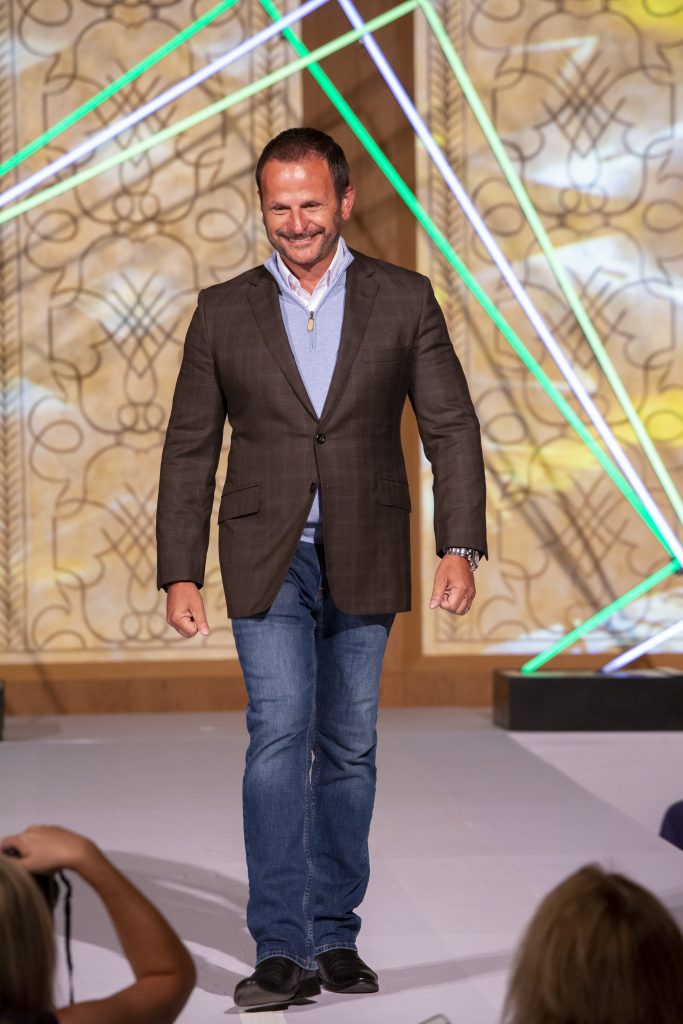 Lou Canellis of Fox 32 wearing Tom James.
Mary Lasky in Neiman Marcus Michigan Avenue.
Sherry Lea Holson in Maximilian Furs at Bloomingdale's.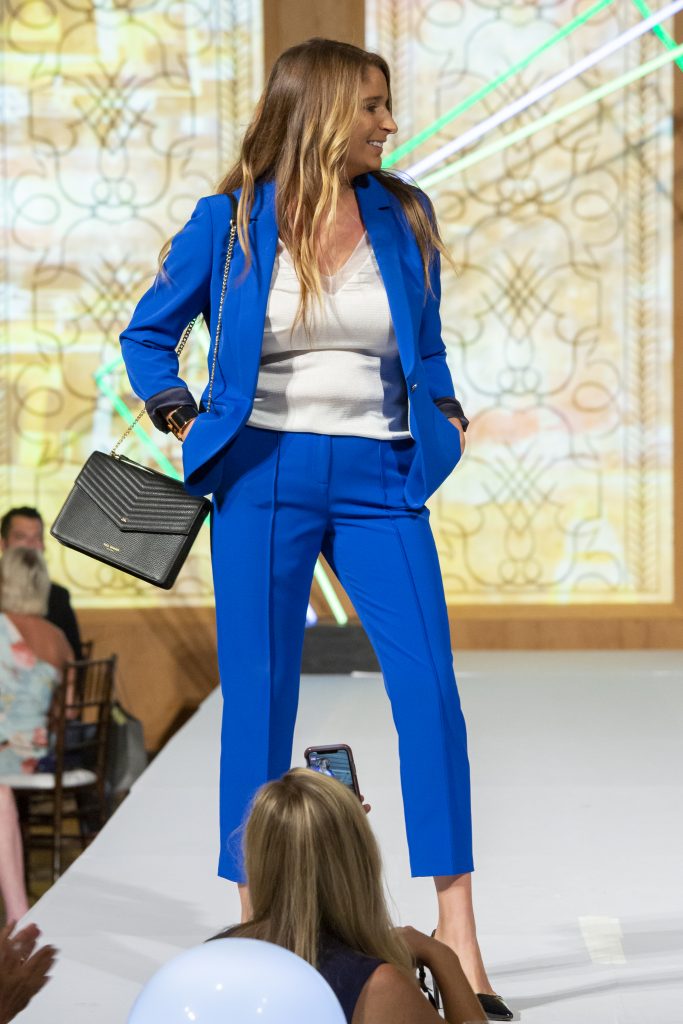 Andrea Antoniou in Ted Baker London.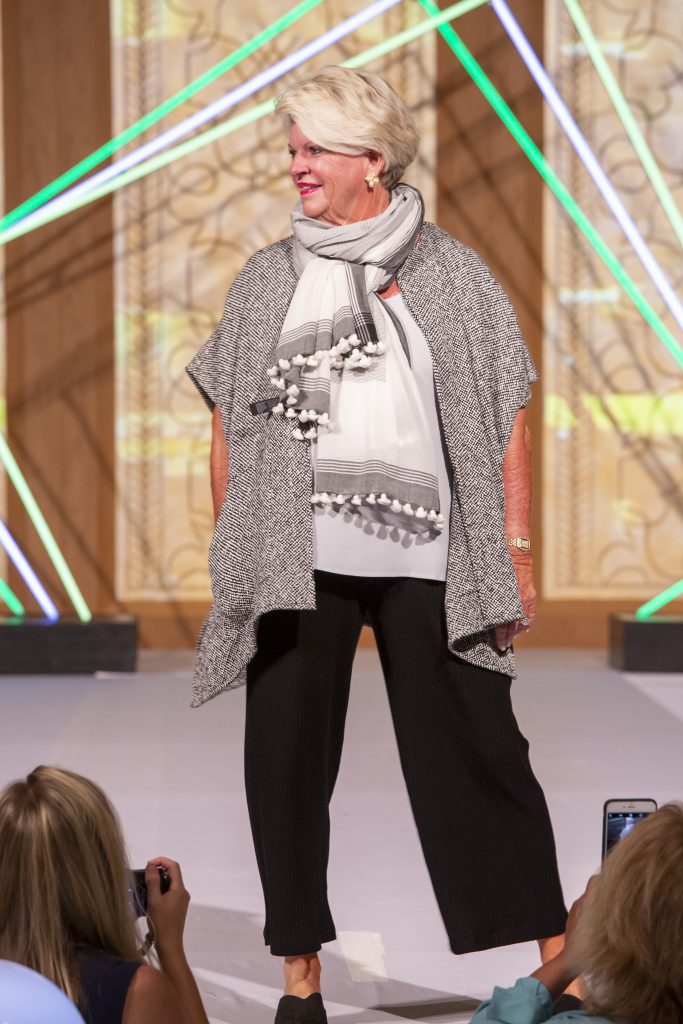 Peggy Martay in Eileen Fisher.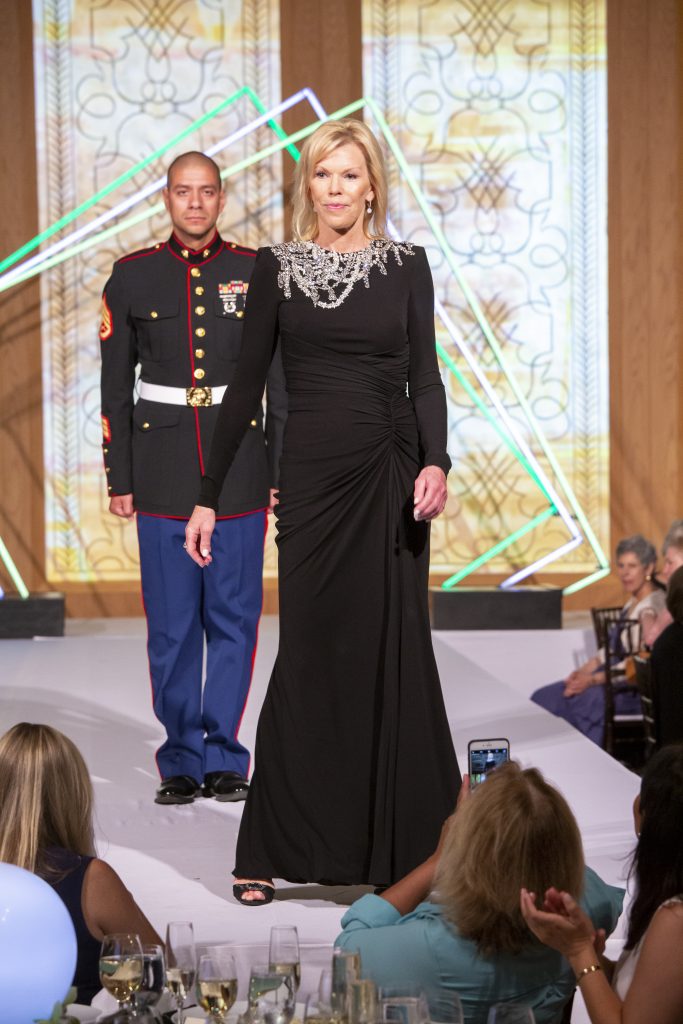 Cheri Lawrence and Marine escort—Neiman Marcus Michigan Avenue.
Photo Credit:
John Reilly Photography
Author Photo:
Robert F. Carl