Some Things Don't Change—Entirely
Kathy Piccone of Gibson's modeling SYLWIA.

By Megan McKinney
Congratulations to those behind the Service Club's Day on the Terrace 2020, which took place on the first Monday of August, as it always has, with members and local celebrities modeling new fall fashions as they always have. There was even an audience of 200  lunching ladies to applaud the mannequins as they strolled down the runway. However, they were definitely socially distanced: luncheon was served in restaurants­­—Marchesa and Gibson's­­­—plus ­­a few private dining rooms, and the runway action was pre-taped at Tom Kehoe's Black Oak Productions.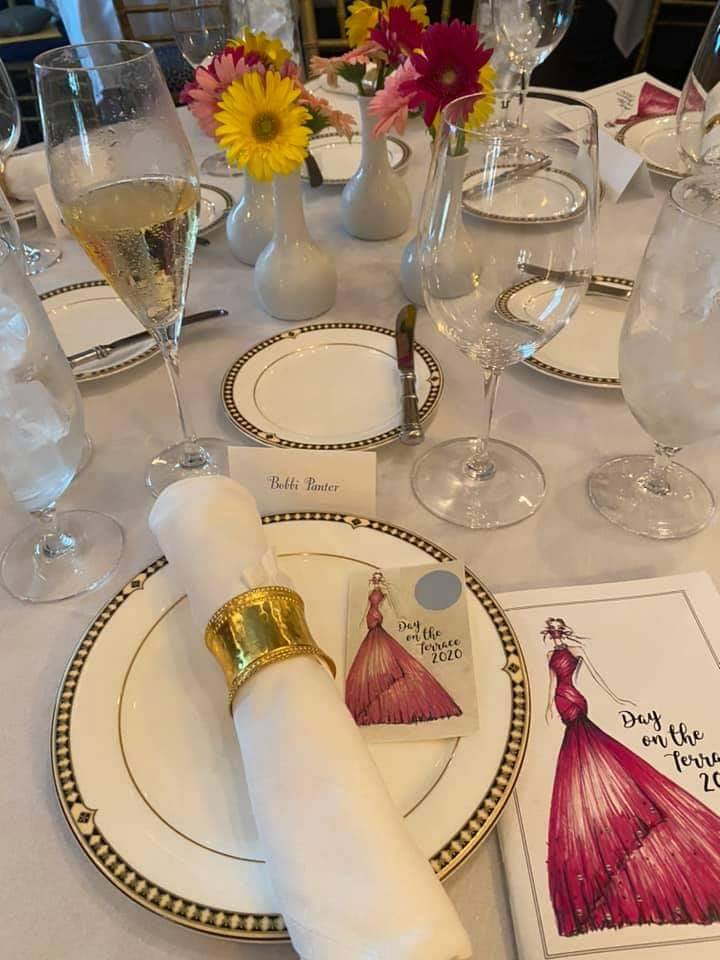 An elegant place setting at the Marchesa watch party.
Myra Reilly modeled for Maximilian Furs at Bloomingdale's.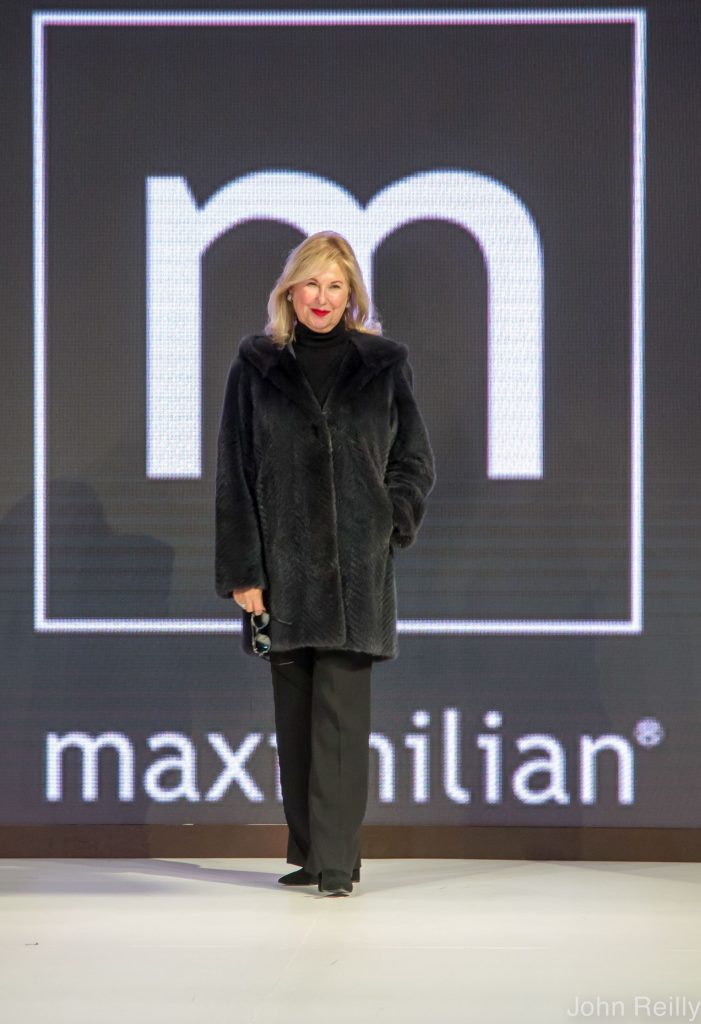 Yvette Cusack, was also a Maximilian Furs at Bloomingdale's mannequin.
Felicia Winiecki during the St. John Boutique sequence.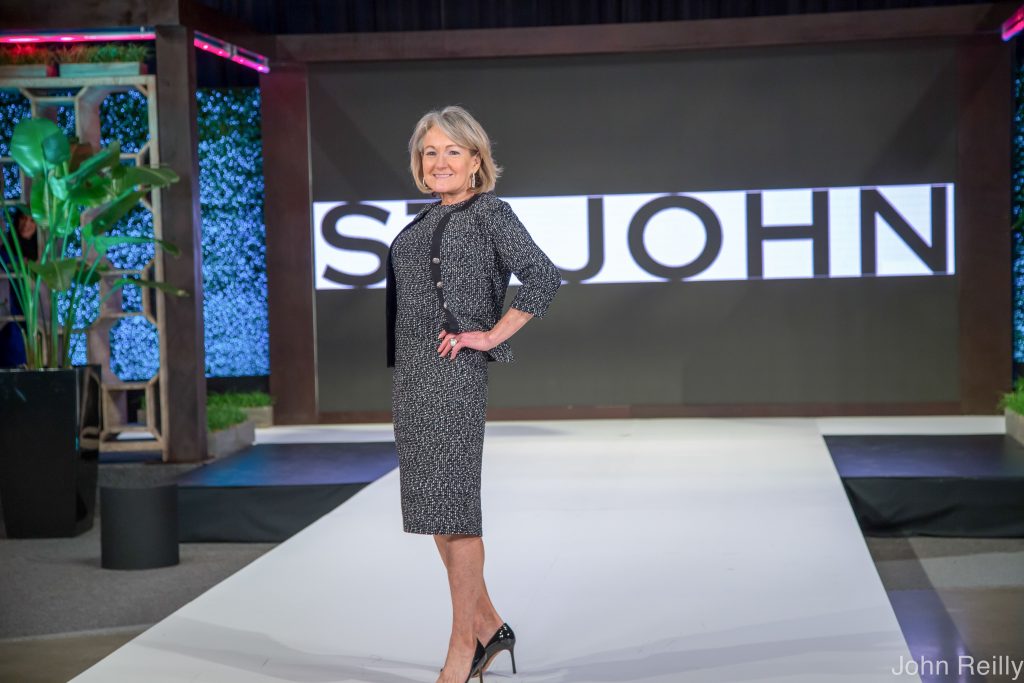 She was joined by Kimberly Gleeson.
Then there were the guys. Tom Kehoe, hero of the day, was one of the CRAM models.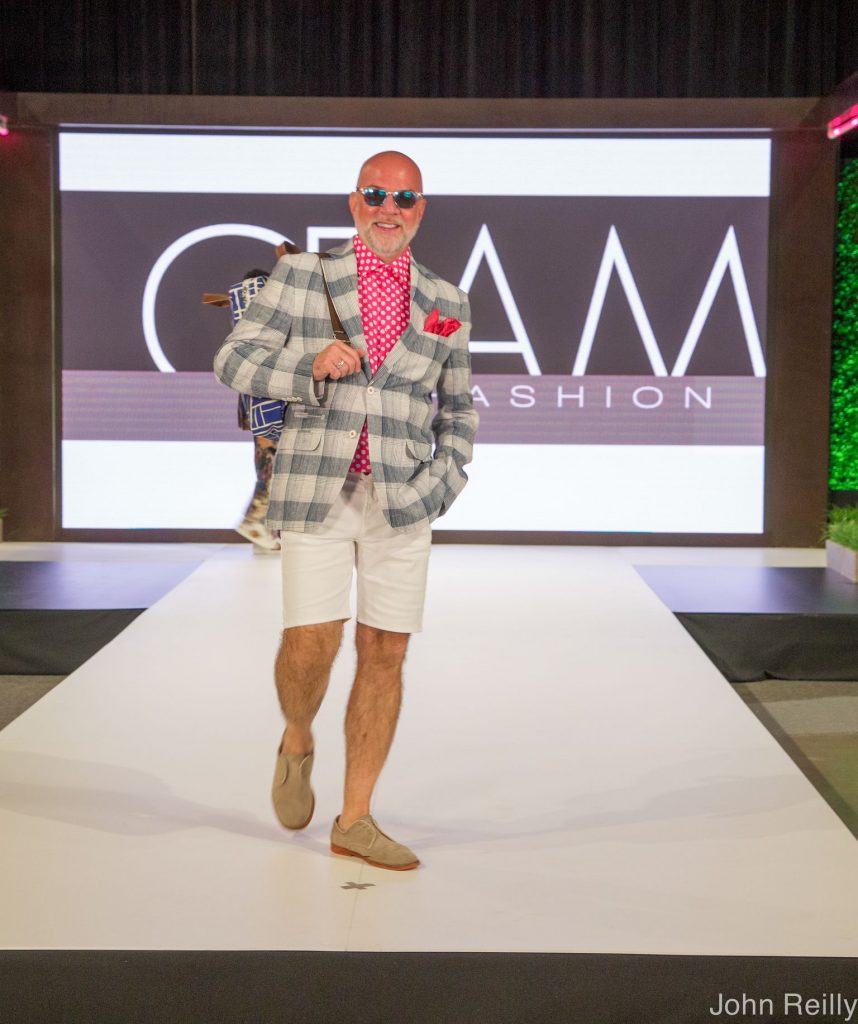 The Pennisula Chicago's Greg Hyder also modeled for CRAM.
Another participant for CRAM was Shaun Rajah of The Drake.

Lou Canellis, sportscaster for FOX 32 Chicago, modeled for Tom James.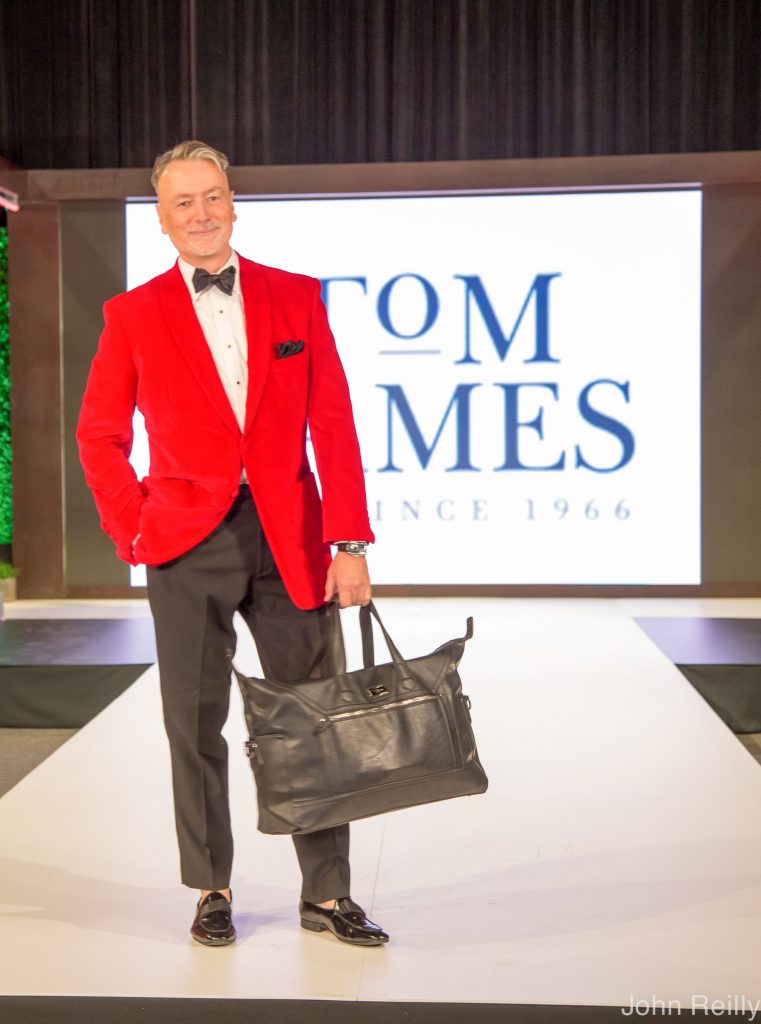 Mark Olley also joined the Tom James segment.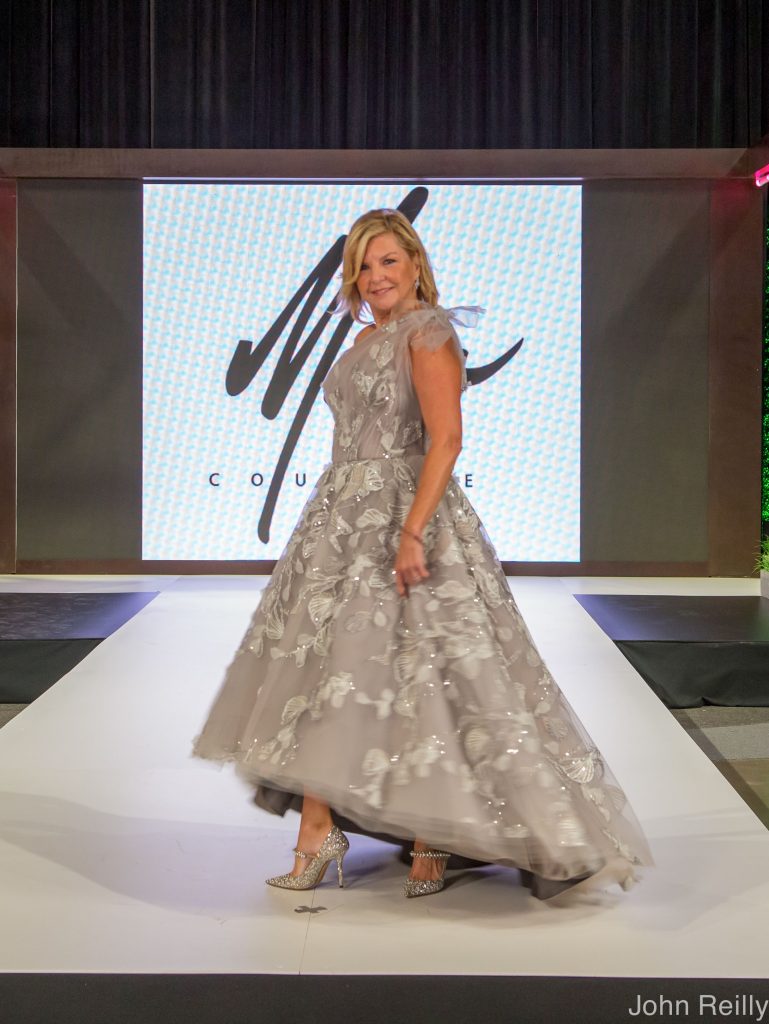 Bobbi Panter modeled Mira Couture.
Kristine Kinder participated in the Contessa Bottega segment.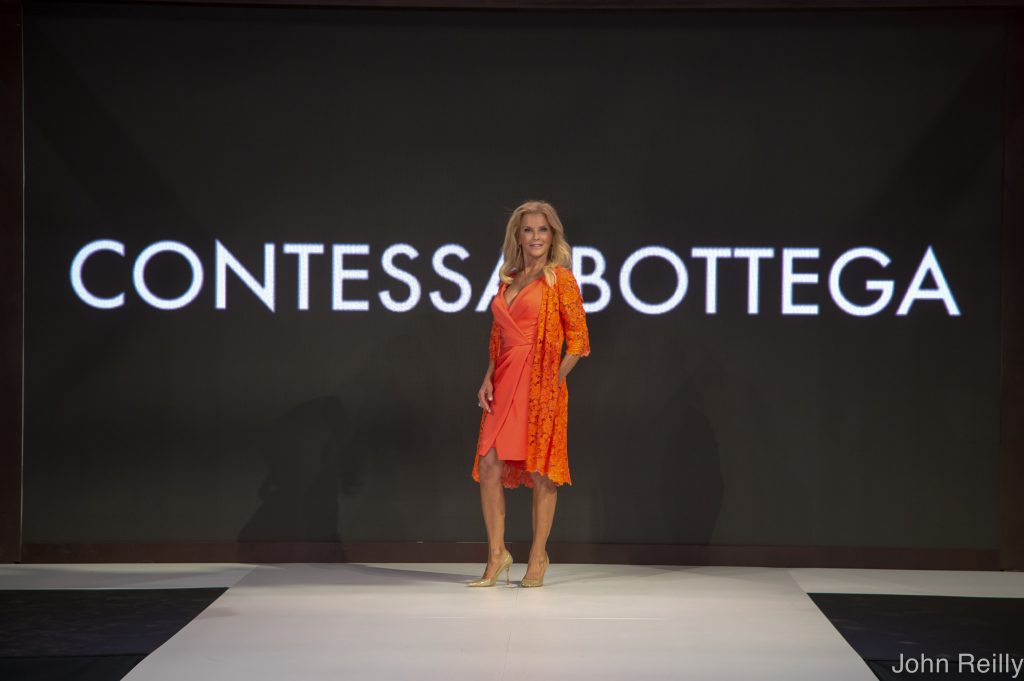 She was joined by Sherry Lea Holson, always a star.
Annette Findling modeled for Elda de la Rosa Couture.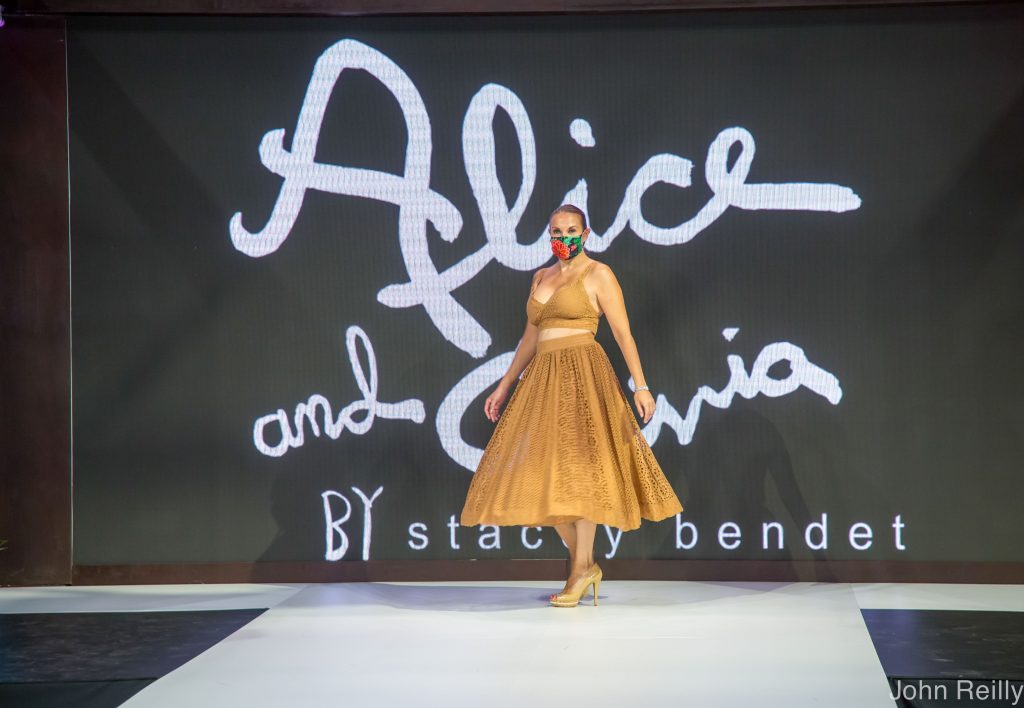 Tina Weller wore alice + olivia and a fashionable mask.
Karen Peters was a Carlisle mannequin.
Service Club President Sherrill Bodine taped her welcoming remarks for guests who would be at the Monday, August 3 watch parties.
Neiman Marcus was a major player in the 2020 Day on the Terrace. Wendy Krimins, vice president and general manager of Neiman Marcus Michigan Ave., left, and Public Relations Manager Tina Koegel, flank the show's co-chair and producer, Tracey DiBuono.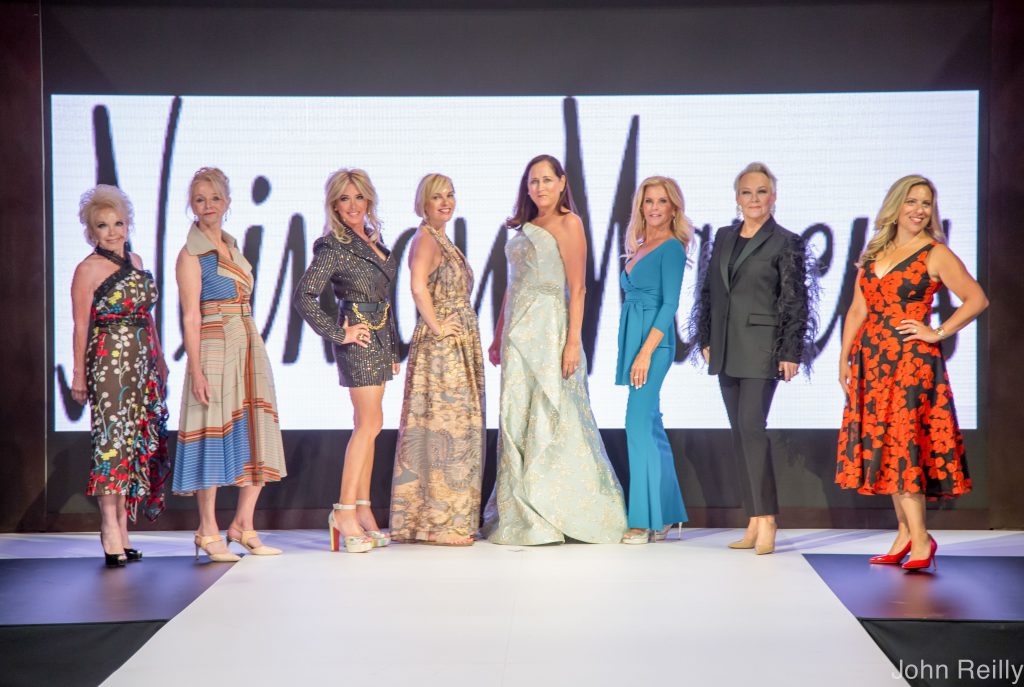 Service Club President Sherrill Bodine, Co-chair Jamie Thorsen, Mary Lasky, Michelle Baker, Co-chair Jean Antoniou, Sherry Lea Holson, Candace Jordan and Co-chair Sharyl Mackey lined up for the Neiman Marcus Finale.
Backstage at Black Oak Productions/Kehoe Designs with the team that made the intricate fundraiser possible.
Edited by Amanda K. O'Brien
Photo Credit: John Reilly Photography