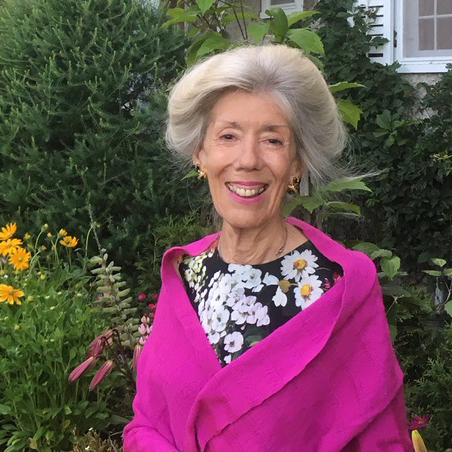 By Judy Carmack Bross
Gerald Arpino          Photo by Herbert Migdoll
Seven prestigious dance companies from around the country will dance choreographer Gerald Arpino's beloved works at the Centennial celebration of the birth of the Joffrey Ballet's co-founder September 23 and 24th at the Auditorium Theatre.  Also a reunion of his dancers across decades—beginning in the 1960s—the weekend features extraordinary performances by American Ballet Theatre, Ballet West, The Joffrey Ballet, Oklahoma City Ballet, San Francisco Ballet, Complexions Contemporary Ballet and Eugene Ballet—whose performances reflect the memories of dancers who learned under Arpino's direction and the intellectual property of his works as held by the Gerald Arpino Foundation.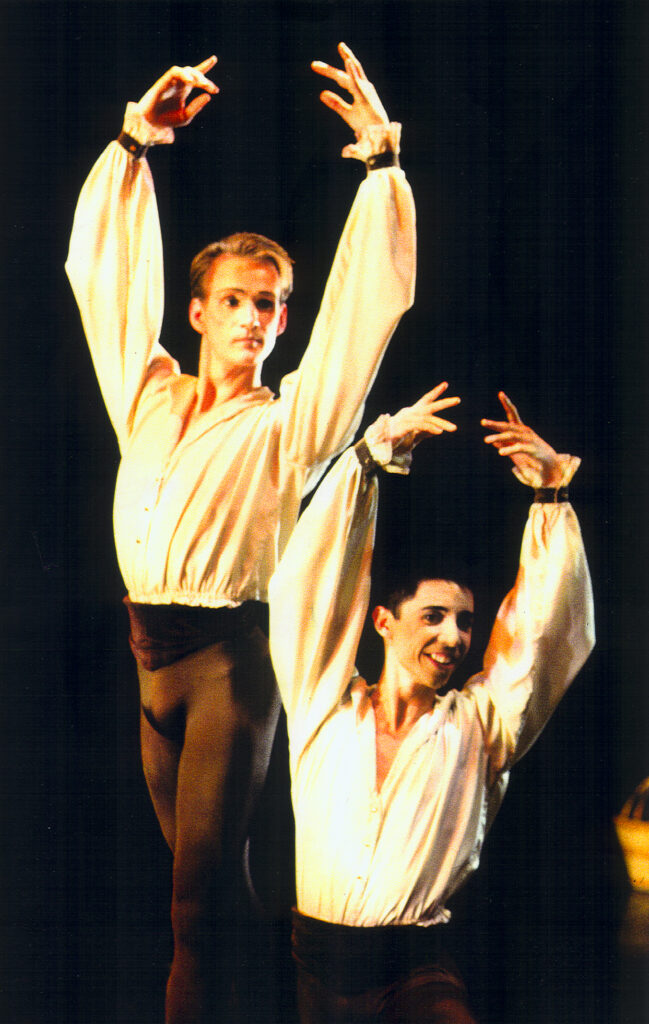 Michael Anderson and Calvin Kitten          Photo by Herbert Migdoll
The Joffrey Ballet Ensemble          Photo by Cheryl Mann
Artists of Ballet West in Light Rain          Photo by Beau Pearson 
Arpino and Robert Joffrey founded The Joffrey Ballet, and left a legacy that helps define American ballet.  Throughout his 50-year career Arpino created nearly 50 ballets for the Joffrey, including landmark works like Trinity and Round of Angels to Suite Saint-Saëns and Light Rain.  
The Foundation allows qualified organizations the right to license Arpino's and Joffrey's choreographic works and offers repertory workshops, lectures, and master classes to teach a new generation of dancers the choreography and style of Joffrey and Arpino.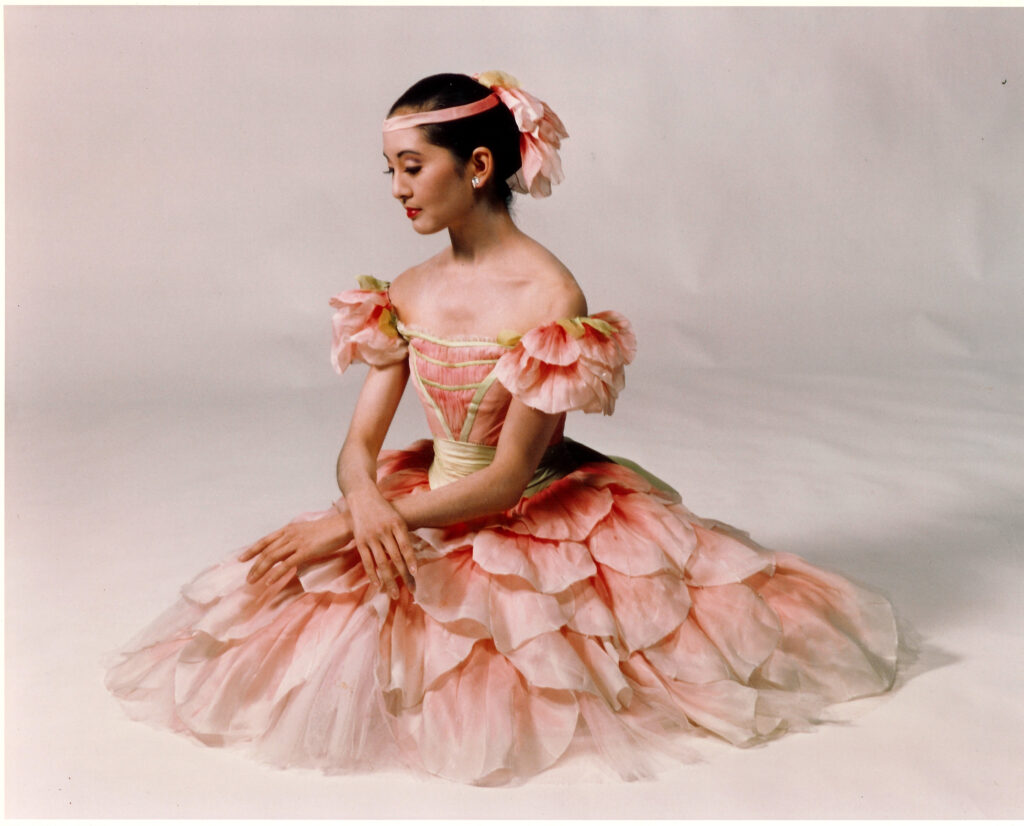 Former Joffrey Ballet dancer Kim Sagami          Photo by Herbert Migdoll
Arpino Foundation Board President Kim Sagami and Arpino Centennial Celebration chair and board member Michael Anderson, who danced together under Arpino's direction in both New York and Chicago, told us about the Foundation and the man himself.  For those who wonder how incredible steps can hopefully never be lost, the work of the Foundation proves very inspiring as well as its preservation of Arpino's approach to working with dancers.
Sagami told us:
"The Foundation began soon after his death in 2008 to steward his choreography and that of Robert Joffrey which continue to be danced around the world and are licensed by the Foundation.  We provide first hand knowledge of his works from dancers who learned from him in his studios and other intellectual properties including the steps, music, spacing, his own notes and videos.  A representative from the Foundation visits the companies when a ballet is licensed, sharing stories of, for example, why this step for a pas de deux, as well as about his incredible teaching style."
Michael Anderson
Anderson reflected earlier this week.
"The Centennial weekend is a great moment for audiences to see the works of a great American choreographer so especially tied to Chicago, and for the Foundation which is the keeper of the Arpino and Robert Joffrey legacies so that in 50 years people will know who these giants were. There will be a real range of his work, true show power in the companies dancing. We appreciate particularly the generosity of the Joffrey's Artistic Director Ashley Wheater for the company's generosity in hosting the opening party and so much more, and for our partnership with the Auditorium Theatre as well."
Oklahoma City Ballet in Birthday Variations        Photo by Jana Carson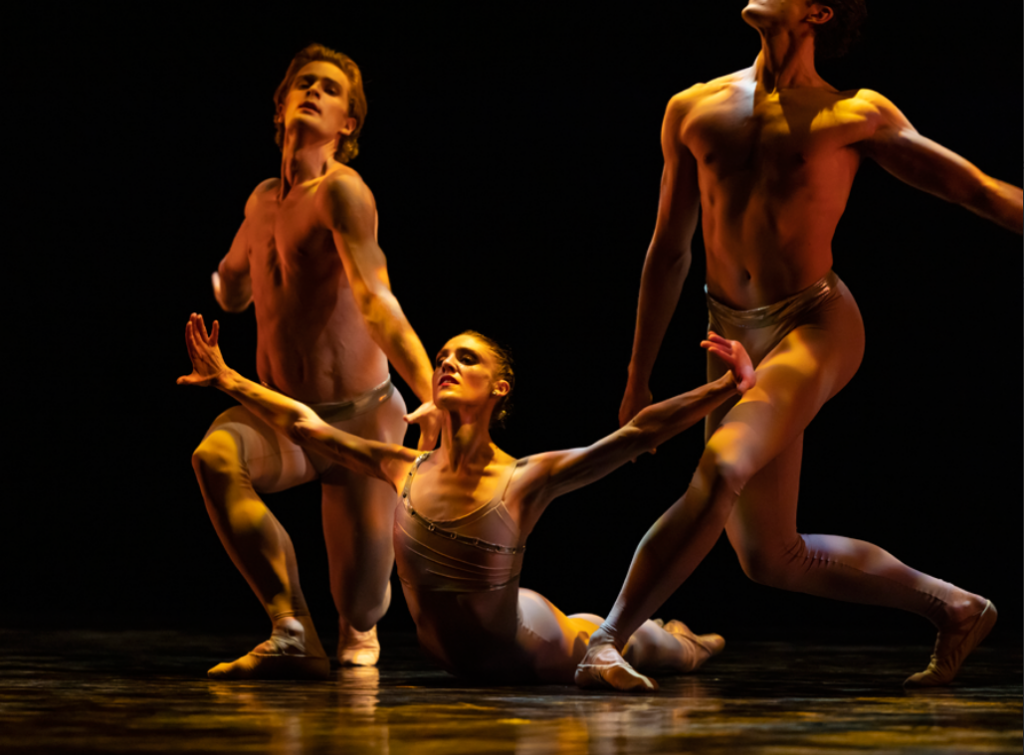 Ballet West in Light Rain          Photo by Beau Pearson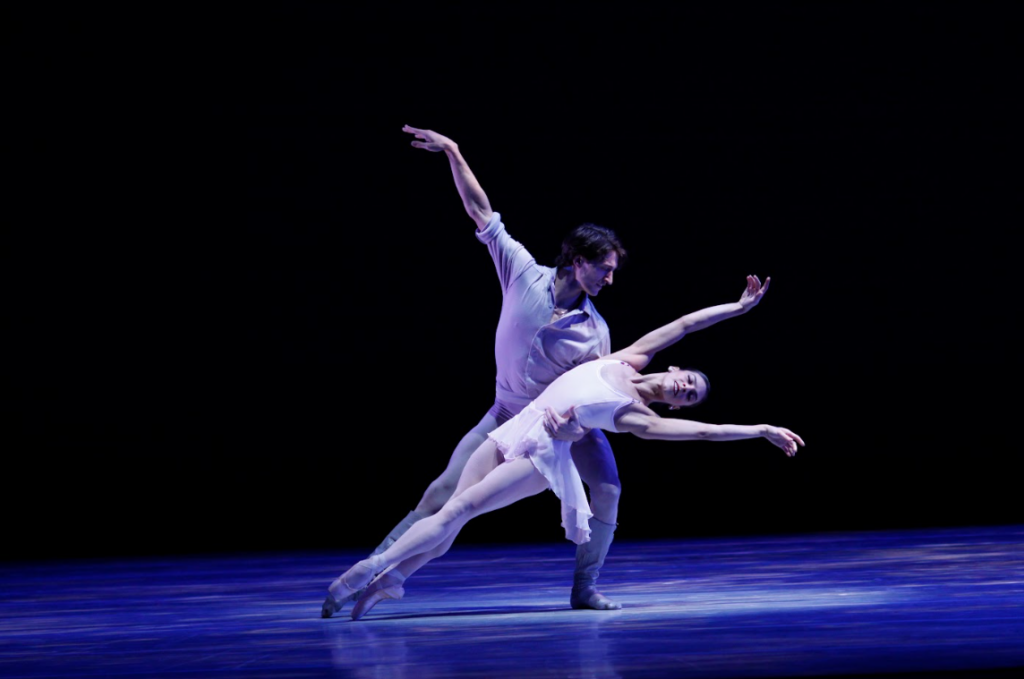 The Joffrey Ballet, in Reflections, to be performed by Eugene Ballet          Photo by Herbert Migdoll
Anderson recalled his first days of dancing with Arpino in New York.  "I came to the School of the Joffrey Ballet in 1992 and joined the company the following year.  I was just this kid and he took me in and gave me my career.  It was his insight and instinct, he saw something in us which we didn't see," Anderson said. "It was a double edged sword, on one hand very rewarding and on the other very demanding. He was always developing our talent. I was in the company for 13 or 14 years and it was always tough love."
Michael Anderson and Deborah Dawn          Photo by Herbert Migdoll
Like Anderson, Sagami first danced with Arpino when the Joffrey Ballet performed at the City Center in New York.  "Both Arpino and Joffrey were my mentors and like surrogate fathers, I took what they said to be very special.
"As a choreographer Arpino was more than a teacher, more than someone who sets down steps to be followed technically.  He was more visual.  He used phrases like: 'you are hovering, you are shooting through space'.  He was more visceral while Joffrey was more of a teacher, more concrete."
We asked Sagami if she had a favorite Arpino ballet.
"It was very hard to dance each ballet, at first I didn't have the technique.  They are all about energy.  I did love Kettentanz which was very challenging but beautiful in the way it captures Viennese waltzes."
Both on stage and in the audience—filled with Arpino dancers—the energy will be like none other in recent ballet history.
"We are hearing from his former dancers from as far away as Japan and South America that they wouldn't miss it," Anderson said. "The reunion will be an overlapping of many generations, all the way back to the 1960s. Today's dancers performing Arpino's ballets are standing on the shoulders of giants who are delighted to share their knowledge of this great twentieth century choreographer."  
Victoria Jaiani and Temur Suluashvili of The Joffrey Ballet in Sea Shadow, to be performed by American Ballet Theatre         Photo by Herbert Migdoll
Sagami told us more about what can we expect September 23 and 24.  
"We will be presenting some of Arpino's most memorable works and for his former dancers who will be in the audience, we will be remembering how much energy it took.  The audiences will be seeing some of the most memorable and most popular pieces which showed his diversity in the field of American dance.  We tried to pick the ones audiences seem to like most."
Julianne Spratlin and Fabrice Calmels of The Joffrey Ballet in Valentine, to be performed by Complexions Contemporary Ballet          Photo by Herbert Migdoll
For further information visit: auditoriumtheatre.org/events-details/gerald-arpino-chicago-centennial-celebration/