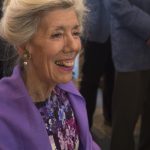 BY JUDY CARMACK BROSS
The Costume Council of the Chicago History Museum celebrates the most stylish men in Chicago at the fourth annual Chicago Men's Fashion Awards on September 17 at Louis Vuitton Michigan Avenue.
All ten nominees are declared winners and the evening chairs Courtney Hopkins and David Mordini report that they were swamped by nominations of the dashing and debonair, finding it hard to pair the list. Blake Alexander, Christopher Kent, Daryl Sneed, Duke Alden, Gary Metzner, John Weldt, Kareem "KWOE" Wells, Michael Tedeschi, Rino Burdi and Tony Stavish emerged as the City's snappiest.
While saluting this year's winners we asked Jessica Pushor, Costume Collection Manager at the Chicago History Museum, if she could choose just one best dressed Chicago male, who would it be:
"I would personally say Benjamin Green-Field was the hands down the best dressed Chicagoan for his time. He was a peacock and was not afraid to show off!  Not only does CHM have the single largest collection of Bes-Ben hats in the world, we also have many of his personal suits which he had custom made. There is a great portrait of him outside of the Green-Field Gallery wearing a three-piece suit and fur coat.
"Benjamin Benedict Green-Field, who lived from 1898 to 1988, owned and operated Bes-Ben, one of the most famous millinery shops in Chicago, if not the world. Green-Field and his sister Bessie started Bes-Ben in 1919; the name of their shop is a combination of their first names. At his store on 928 North Michigan Avenue, "Chicago's Mad Hatter" used unusual items to create spectacular and whimsical hats. Green-Field was once quoted as saying: "You can't make a hat too crazy for women to wear!" which he proved by decorating hats with lobsters, swans, miniature clocks, and bees.
"Every summer, he would hold a sale where everything would be $5, an amazing deal considering that most of his hats sold for more than $100. People would line up in the middle of the night for a chance to grab a hat flung out to the crowd by Green-Field himself. It would take him an hour and a half to empty his entire store of around 400 hats, and then the shop would close for several weeks for a staff holiday. Green-Field would then leave on one of his famous around-the-world shopping trips; he is said to have been around the world more than fifty times."
We asked Michael Anderson, Director of Institutional Advancement at the Chicago History Museum, to tell us about this year's stiff competition for Chicago's best-dressed gentlemen.
How did this idea evolve and what makes it such an important event?                                                                                                             
"This was an idea of a previous Costume Council President, Kristin Smith, who wanted to recognize and acknowledge men of style in Chicago.  She was looking for an opportunity to broaden the awareness of the Costume Collection at the Chicago History Museum to a broader audience.  The collection, with over 50,000 items, features men's clothing and accessories, as well as women's."
 How are the nominees chosen, and what are you looking for in terms of being best dressed?  
"There is a nomination process that is open to the public and submitted through an online nomination form.  Calls for submission goes through the Costume Council membership, social media, and email communications."
How does what a man wears show his lifestyle and what he is all about?  
  "What a man wears says a lot about his person style, whether it is classic, contemporary, athletic, corporate, etc.   What men wear defines their confidence, aspirations, or mood: never too fussy and always on point."
What are some of the more popular men's clothing items in the Chicago History Museum collection? 
"The costume holdings encompass a number of items worn by prominent Chicagoans and Americans; some unique pieces include personal items belonging to Abraham Lincoln and Michael Jordan's basketball uniform, as well as suits worn by George Washington and John Adams."
  Is there a distinctive Chicago fashion style? 
"Not sure, but Chicago men seem to have a sense of personal style, not conforming to norms–comfortable, utilitarian, with a something unique about them and what they like.  Whether it is a lawyer in the loop or a hipster working in a coffee shop in Wicker Park, it is all about their person taste and how they want to define themselves."
Did members have fun nominating their choices?  
"Yes, and it gets quite competitive, every members wants their nominee to be recognized!"
 Do the nominees get nervous or mainly just have a great time?  
"Yes, we hold this event annually.  I do think the nominees get a little nervous, but they never show it.  For most it is a real honor to be recognized, many don't think people are even noticing what they are wearing, it is nice for them to be recognized for putting together a look and giving some thought about what they are wearing."
 There are other Museums in the country with costume collections but I know that CHM not only has one of the largest but also most historically accurate.  What about the collection is the greatest source of pride for the Costume Committee?  
"The Museum's collection, different than other fashion collections in the country, uses clothing as a powerful lens for understanding the city's social history and communicating these stories to visitors. The Museum's extensive couture holdings range from gowns by Charles Frederick Worth the "father of couture" to Paul Poiret's Sorbet evening gown.
"Recent designers such as Dior, Halston, Miyake, and Versace along with the innovative designs of Yohji Yamamoto have earned the collection an international reputation. A new emphasis on the significance of clothing as historical artifacts has increased interest in the collection. Recent acquisitions include clothing documenting 19th- and 20th-century work attire, such as uniforms of nurses, police officers, and flight attendants, as well as clothing from Chicago's immigrant communities."
  What other events are being planned for the Costume Committee? 
"Our current costume exhibition Silverscreen to Mainstream: American Fashion in the 1930's and 40's runs until January 21, 2020 and is an excellent way to see what the collection consists of and its historical context. There is an upcoming event on Oct 21 featuring a talk with Paramount Pictures executives featuring Hollywood design and designers, and more exciting things to be announced for 2020. A new costume exhibition will be opening in 2021."
The evening will include a fall fashion show presented in collaboration with Louis Vuitton Michigan Avenue, music by Mark Bundra and a reception featuring wine and cocktails provided by Southern Glazer's Wine & Spirits and hors d'oeuvres provided by the Limelight.
To learn more visit:  chicagohistory.org
To order tickets please contact Odette Barrientos, Chicago History Museum auxiliary relations manager, for additional information at 312-799-2112 or at barrientos@chicagohistory.org