Thank you for all of your DateBook submissions so far this year. We look forward to upcoming fall & winter events as summer begins to wind down.
For event submissions, email aedelfosse1@gmail.com or judycbross@aol.com with the following details:
-Calendar date, day of week & time of event
-Sponsoring organization
-Name of event
-Event details / schedule of event components 
-Location of event
-Contact telephone, email and/or website
November 2023
November 30th, 2023, Thursday, 06:00 – 09:30 p.m
Driehaus Museum
Gilded Gala 2023
Start the evening with cocktails in the Nickerson Mansion and enjoy the opening of From Glass to Garden: Tiffany Inspired Floral Designs. Then, head to the newly renovated John G. Murphy Memorial Auditorium, now part of the Driehaus Museum campus, for dinner, dessert, and a program to honor philanthropist, activist, and preservationist Sunny Fischer. Co-Chairs: Zachary Lazar and Gary Metzner.
Driehaus Museum, 40 East Erie Street, Chicago
events@driehausmuseum.org OR Information here
December 2023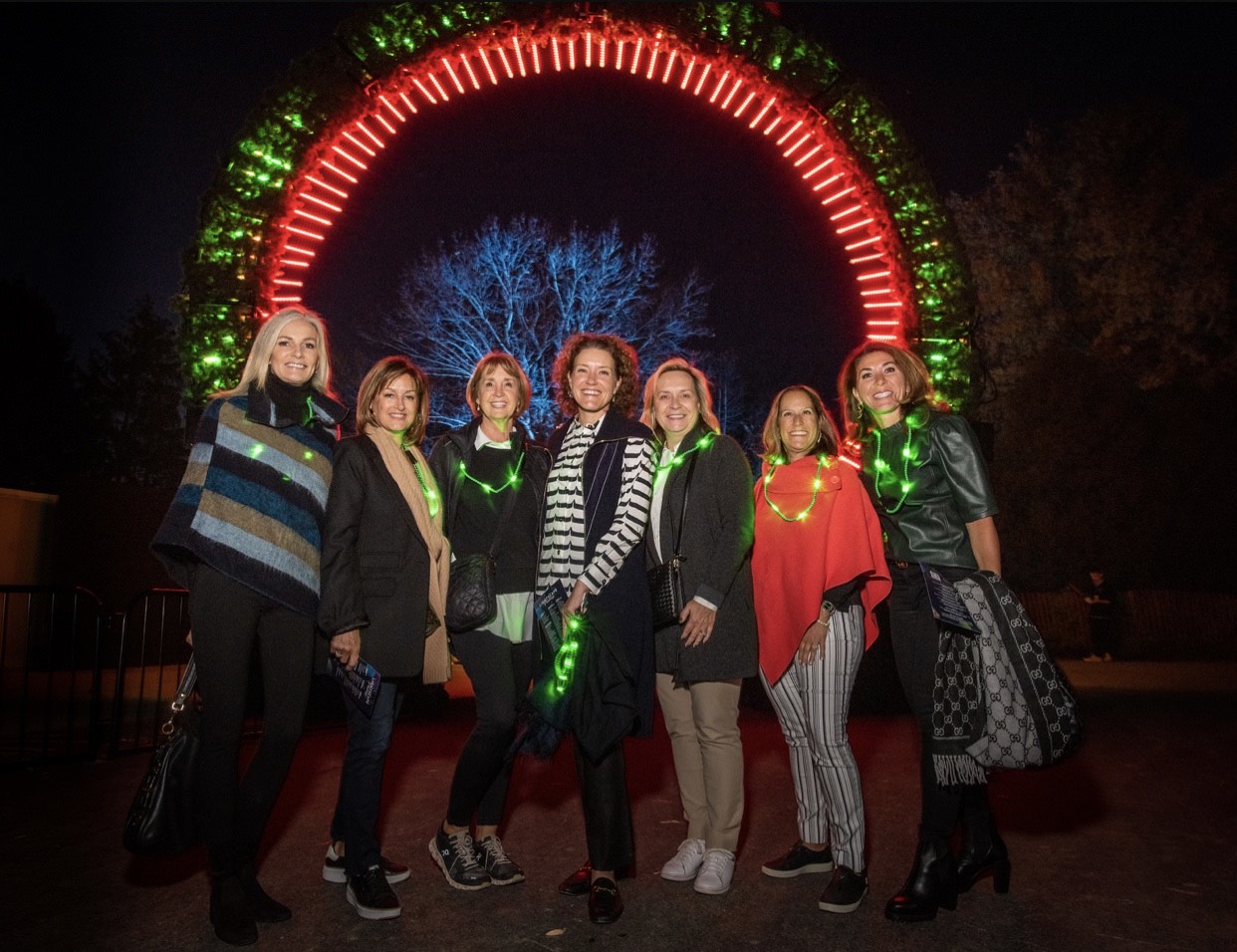 December 01st, 2023, Friday, 06:00 – 08:00 p.m
Chicago History Museum
Annual Members' Holiday Party
This holiday season, get in the spirit of the Jazz Age at our annual Members' Holiday Party! Get dolled up in your most dapper Roaring '20s attire and head to CHM for a fashionable, wintry evening complete with a Classic Gin Fizz, passed appetizers, a special display from our Museum collections, live jazz music, and more. Each RSVP includes 2 drink tickets, which can be redeemed for any non-water drink. Water is complimentary. Additional drink tickets will be available for purchase in cash at the bar.
Chicago History Museum, 1601 North Clark Street, Chicago
RSVP here
December 02nd, 2023, Saturday, 02:30 p.m
A.B.L.E
A.B.L.E.—Artists Breaking Limits & Expectations—a Chicago-based nonprofit that creates theatre and film for, with, and by individuals with Down syndrome and other intellectual and developmental disabilities (I/DD), is thrilled to return to present an original theatrical event this holiday season. The A.B.L.E. ensembles will share a personal and heartfelt piece in partnership with The Museum of Contemporary Art of Chicago. This one-time-only performance—Twists and Turns—will feature the work of 42 members of the A.B.L.E. community including 24 performers with intellectual and developmental disabilities. 
The Edlis Neeson Theatre at The Museum of Contemporary Art Chicago
220 East Chicago Avenue, Chicago
Tickets here
December 02nd – 27th, 2023
Joffrey Ballet
The Nutcracker
This holiday season, The Joffrey Ballet celebrates the return of Tony Award-winning choreographer Christopher Wheeldon's magical production of The Nutcracker. Set in Chicago's World Fair in 1893, The Nutcracker highlights the rich cultural heritage of Chicago and the wonder of the season. A beloved Chicago tradition for the entire family to enjoy, The Nutcracker will be presented at the historic Lyric Opera House in 25 performances
Lyric Opera House, 20 North Upper Wacker Drive, Chicago
Tickets here
December 5th, 2023, Tuesday
The Service Club of Chicago
Holiday Luncheon
Union League Club, 65 West Jackson Blvd, Chicago
Details TBA
December 08th – 10th, 2023
Hyde Park School of Dance
30 Years With The Nutcracker
Celebrating 30 years of training, performance, and community, Hyde Park School of Dance brings together fans of ballet, modern, and hip hop with its annual presentation of Tchaikovsky's The Nutcracker. The performance, featuring more than 200 dancers, is staged by HPSD's founding Artistic Director August Tye, longtime ballet mistress for Lyric Opera of Chicago, along with 11 choreographers.
Mandel Hall, 1131 East 57th Street, Chicago
773-493-8498 or hydeparkdance.org/nutcracker 
December 09th, 2023, Saturday, 10:00 a.m & 01:00 p.m
Music Institute of Chicago
Duke It Out! Nutcracker
The Music Institute's Ensemble-in-Residence Quintet Attacca and Braeburn Brass team up with Dance Chicago in a family-friendly, one-hour version of The Nutcracker that alternates between Tchaikovsky's original score and the jazz version by Duke Ellington and Billy Strayhorn. An interactive musical instrument petting zoo for children takes place between the two performances.
Nichols Concert Hall, 1490 Chicago Avenue, Evanston
nicholsconcerthall.org OR 847-448-8326
December 16th, Saturday, 07:30 p.m
Music Institute of Chicago
Tammy McCann: A Jazz Christmas
Jazz vocalist and Music Institute Artist-in-Residence Tammy McCann brings together an all-star ensemble, featuring guitarist Fareed Haque and a lush string orchestra, to combine jazz and rhythm and blues for a spirited performance of holiday favorites plus a few surprises.
Nichols Concert Hall, 1490 Chicago Avenue, Evanston
nicholsconcerthall.org OR 847-448-8326
December 17th, 2023, Sunday, 06:30 p.m
Black Girls Dance
Mary, A Holiday Dansical
Black Girls Dance, which empowers young women of color to pursue professional dance, presents Mary, A Holiday Dansical, choreographed, written, and directed by Founder Erin Barnett. Mary returns for this one night only.
Reva and David Logan Center for the Arts, 915 East 60th Street, Chicago
Looking Ahead
We already have some events lined up for next year! Feel free to send us your 2024 events.
February 29th, 2024, Thursday, 05:30 – 11:00 p.m
Landmarks Illinois
Preservation Forward
Next February, Landmarks Illinois will be hosting the 3rd annual Preservation Forward fundraising event. More details to come later this fall.
The Old Post Office, 433 West Van Buren Street, Chicago 
April 10th, 2024, Wednesday, 07:00 – 10:00 p.m
The Renaissance Society at the University of Chicago
RenBen 2024
Event details and location TBA
May 01st, 2024, Wednesday
Facets 
Screen Gems Gala
Honoring Jacqueline Stewart
The Arts Club of Chicago, 201 East Ontario Street, Chicago
More Info TBA
May 08th, 2024, Wednesday, 11:30AM-2:00PM
The Ryan Licht Sang Bipolar Foundation
18th Annual Chicago Bipolar Medical Briefing Luncheon
The 18th annual Ryan Licht Sang Bipolar Foundation's Chicago Medical Briefing Luncheon welcomes a panel of experts in the field of bipolar disorder – including Randy D. Blakely,  Ph.D. (executive director of Florida Atlantic University Stiles-Nicholson Brain Institute), Robert Shulman, MD (associate chairperson, Department of Psychiatry and Behavioral Sciences, Rush Medical College), and Sara Schley (author of Brainstorm: From Broken to Blessed on the Bipolar Spectrum) – for an informative and inspiring discussion and Q&A on scientific advancements, clinical best practices and individual and family challenges. 
The Casino, 195 E. Delaware Place
888-944-4408, ryanlichtsangbipolarfoundation.org