By Jill Lowe
Whilst functionality is paramount, the design of the clasp can become the extra layer of adornment, transforming it from merely a fastener to an overall aesthetic element. Indeed the days when the clasp belongs only on the back of the neck is gone. Sometimes the clasp becomes the focal point.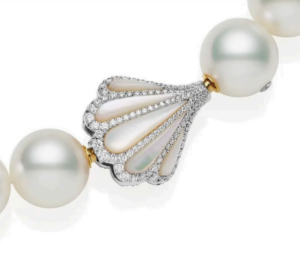 Paspaley Pearl Clasp
The bread and butter clasps: bolt ring, lobster and trigger clasps are de rigueur for many jewelry pieces and if of opera length sometimes no clasp is present at all.
The magnetic clasp is particularly desirable in everyday jewelry as it is just so forgiving to put on and remove.
| | | |
| --- | --- | --- |
| Lobster clasp | Bolt ring clasp | Trigger clasp |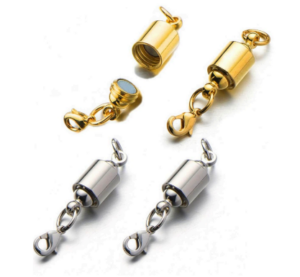 The magnetic clasp is increasingly popular
For single strand necklaces there are many options, from ball clasps which can be well decorated to ornate organic asymmetrical clasps.
| | |
| --- | --- |
| Paspaley | clasps |
| | |
| --- | --- |
| Paspaley clasp | |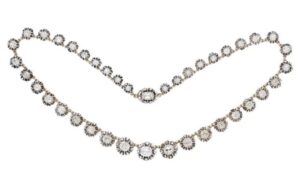 Some clasps for multi strand necklaces are particularly beautiful, and may highlight the jewels of the actual necklace.
Mabe Pearls being of dome or cabuchon shape, are particularly suited to be clasps as they minimize the clasp turning over when the necklace is worn.
A more streamlined organic clasp is often viewed as more current than an ornate clasp.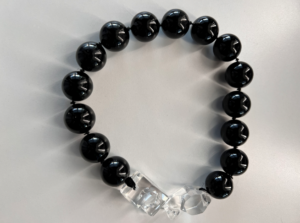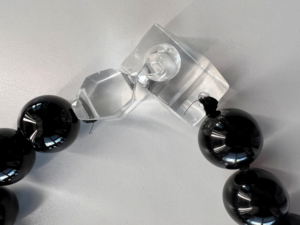 The use of ribbons and bows can be an important element of the necklace.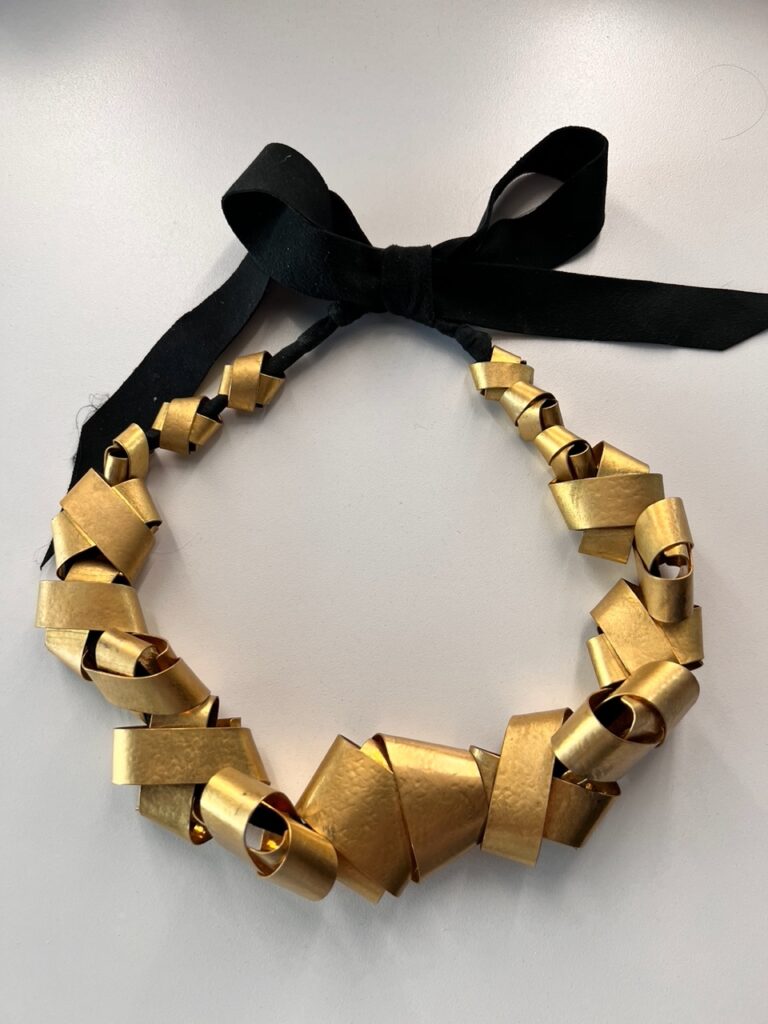 The clasp is an integral part of the necklace and can be a focal point itself, enhancing the jewels.
Your favorite jeweler will gladly work with you to complement the necklace, whether with a very ornate clasp or as simple.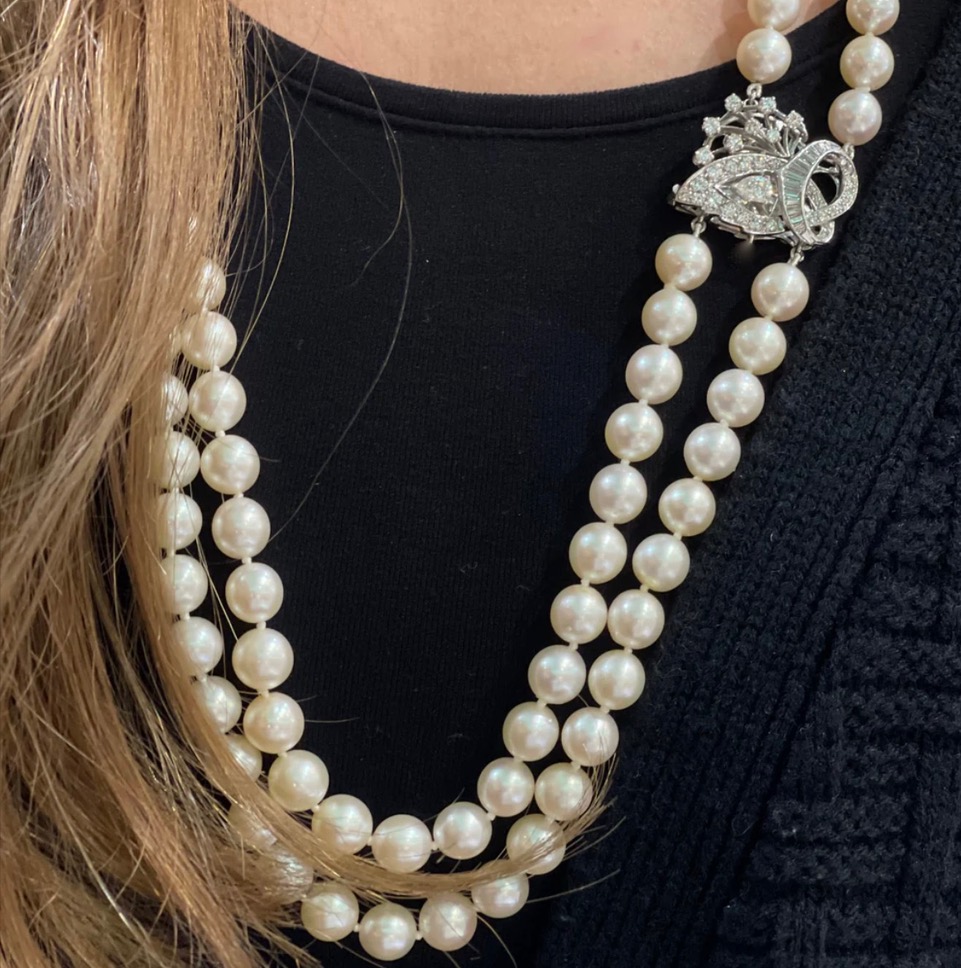 Photo of Jill : Joe Mazza Bravelux inc.
Photos copyright © 2023 Jill Lowe. All rights reserved
Images with Shutterstock license
Paspaley Pearl clasps