Thank You Stanley Paul
Mrs. Potter Palmer II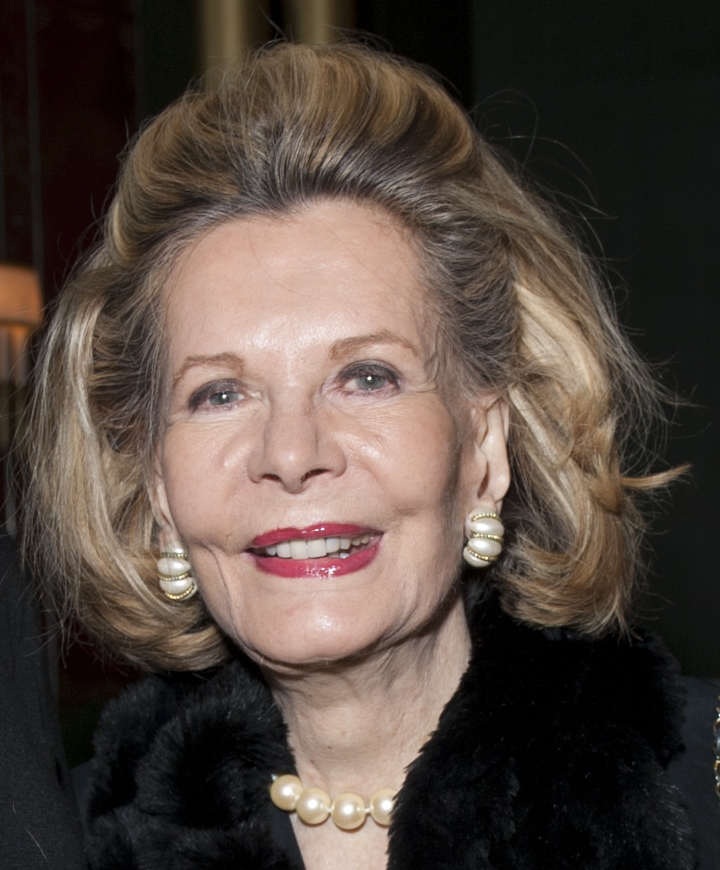 By Megan McKinney
The Children's Home & Aid Society Woman's Board was founded 100 years ago with Mrs. Potter Palmer II its president for the first four years. Early Woman's Board members included some of the city's most awesome social figures; among them were Mrs. Chauncey McCormick, nee Marion Deering; Mrs. John Alden Carpenter, aka the fabulous Rue Winterbotham; Mrs. John R. Winterbotham; and Mrs. Barrett Wendell. (Wasn't Mrs. Winterbotham the president of the little green club on Delaware, who—when offered a fortune for the property by the honchos at John Hancock—allegedly put the letter in a drawer and never told a soul?) 
Rue Winterbotham Carpenter.
Together these Children's Home & Aid Society powerhouses created a strong board, which established one of the city's great annual benefits, the September Ball (more recently, September Gala). The Ball, which long opened Chicago's fall season on the Friday after Labor Day, was an immediate success, with the first attracting 300 guests and raising a then astonishing $30,000.  
A hallmark of the September Ball was the level of quality at the table. A later president, Mrs. Francis J. Klimley—1969-1970 and then again in 1977—said of the Ball's midcentury version, "We designed it as a private party with fine wines, a wonderful menu, tablecloths made from drapery fabric, lovely centerpieces by Sam Bezanis—and candelabra. Everyone looks better by candlelight."
Nancy Klimley
The September Ball continued in high gear into the beginning of the 21st century. It opened the season of 2000 in the Imperial Ballroom of the three-year-old Fairmont Hotel, which Nancy Klimley had inaugurated on New Year's Eve 1987. Judith Scholl Lee was Woman's Board president, with Herta Cuneo and Traci Mansur co-chairs of the Ball.
Among the treasures we discovered within the Stanley Paul Papers, the orchestra leader's gift to the Chicago Public Library, is the following collection of photographs of presidents of this distinguished group.
Stories based on Stanley's Papers are always deep in nostalgia. Some of the women whose pictures follow are now among the city's historic figures; others are very much still in the center of activity. Poke around in the photos that follow for interesting surprises.
We added the presidential terms of the women beneath their photographs because we thought it interesting to note that, in the early years of this board, presidential terms did not come in tidy two-year packages. Some Children's Home & Aid Society Woman's Board presidents served for an odd number of several years—as many as seven—and then popped up again later; others were in the office for one year only.
;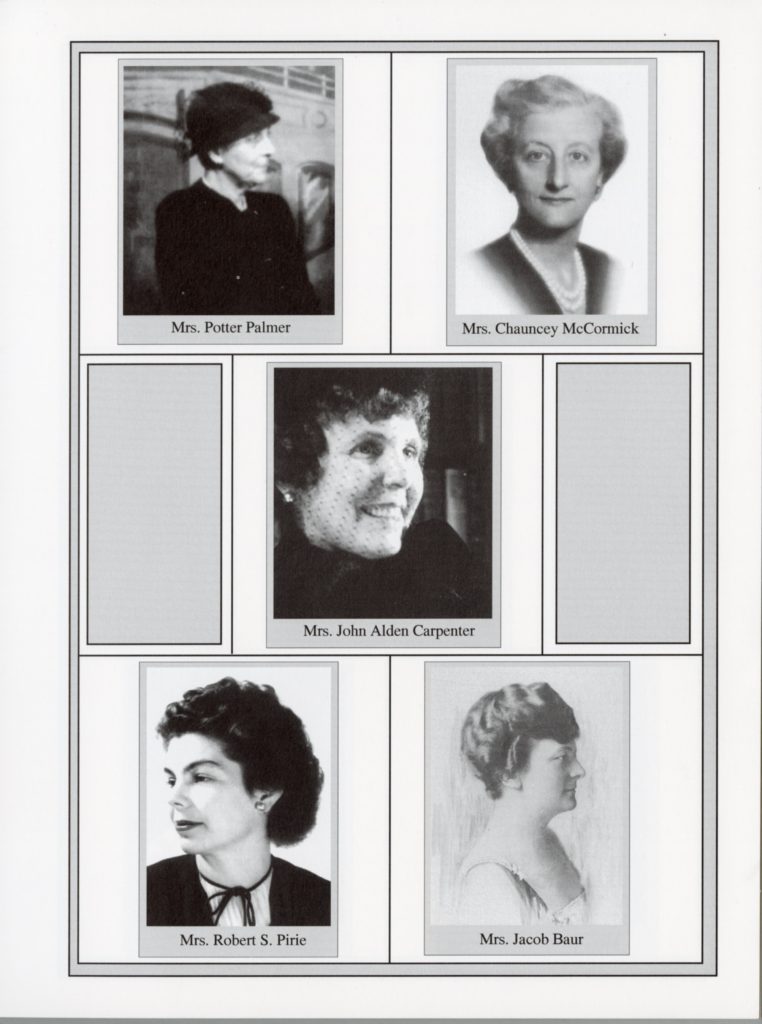 Mrs. Palmer II was president in 1920-23, Mrs, McCormick in 1925-29, 1930-31 and 1945, Mrs. Carpenter in 1932-36, Mrs. Pirie in 1940; and Mrs. Baur in 1941-46.
Mrs. Chapman was president in 1924, Mrs. Wolf in 1947-51, Mrs. Poor in 1953-56, Mrs. Monroe in 1961-62; and Mrs. Browne in 1963-64.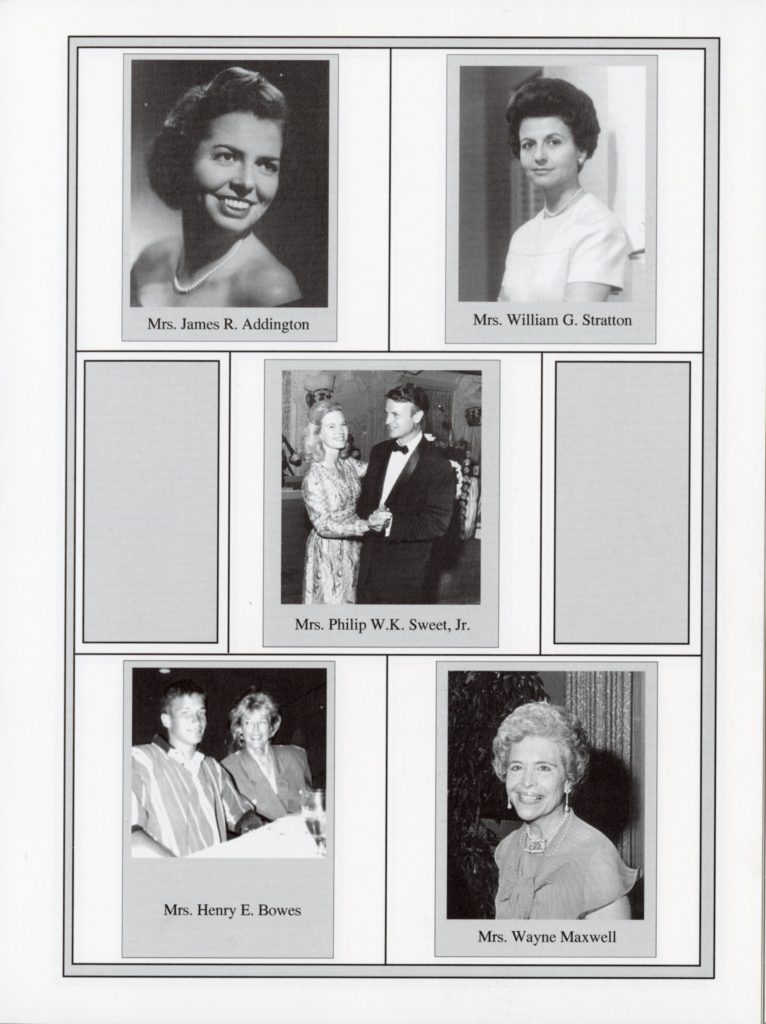 Mrs.  Addington was president in 1965-66, Mrs. Stratton in 1971-72, Mrs.Sweet in 1973-74, Mrs. Bowes in 1975; and Mrs. Maxwell in 1976.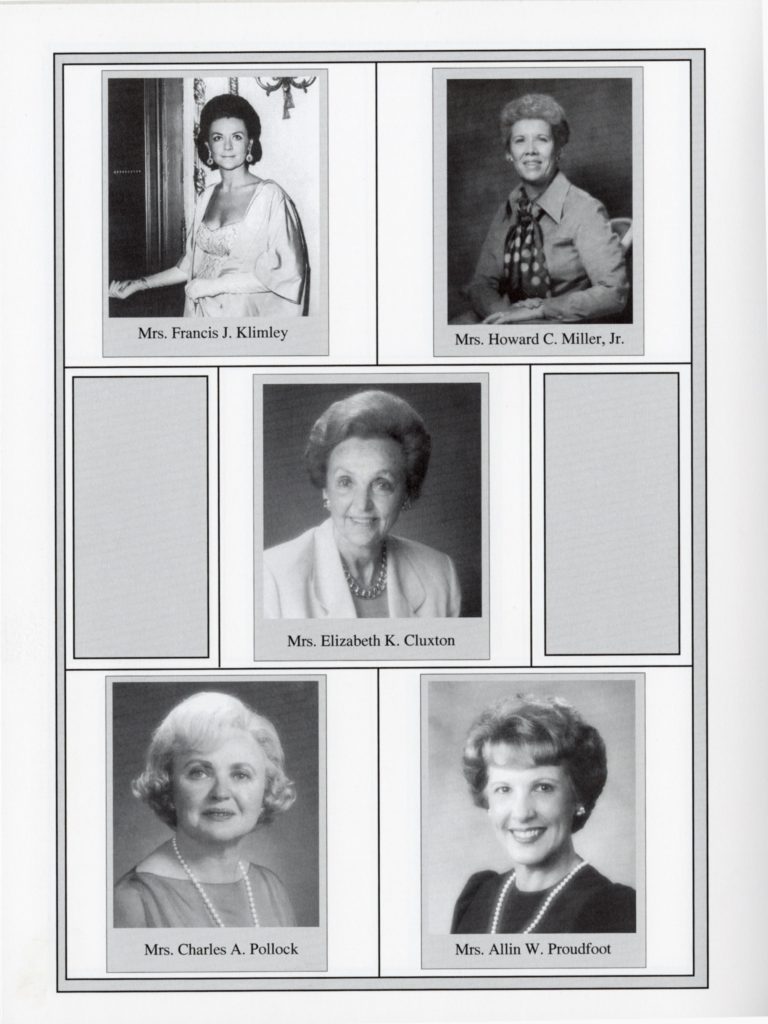 Mrs. Klimley was president in 1969-70 and 1977, Mrs. Miller in 1978, Mrs.  Cluxton in 1980-81, Mrs. Pollock in 1982-83; and Mrs. Proudfoot in 1984-85.
Mrs. Brown was president in 1986-87, Mrs. Freidheim in 1988-89, Mrs. Galloway in1990-91, Mrs. Cuneo in 1992-93;  and Mrs. Emmert in 1994-95.
With Special Thanks to Morag Walsh, Senior Archivist, Special Collections, Chicago Public Library
Edited by Amanda K. O'Brien
Author Photo by Robert F. Carl
Photo of Mrs. Potter Palmer II: The Letters of Pauline Palmer by Eleanor Dwight
And, Thank You, Stanley!