By Samantha Schwalm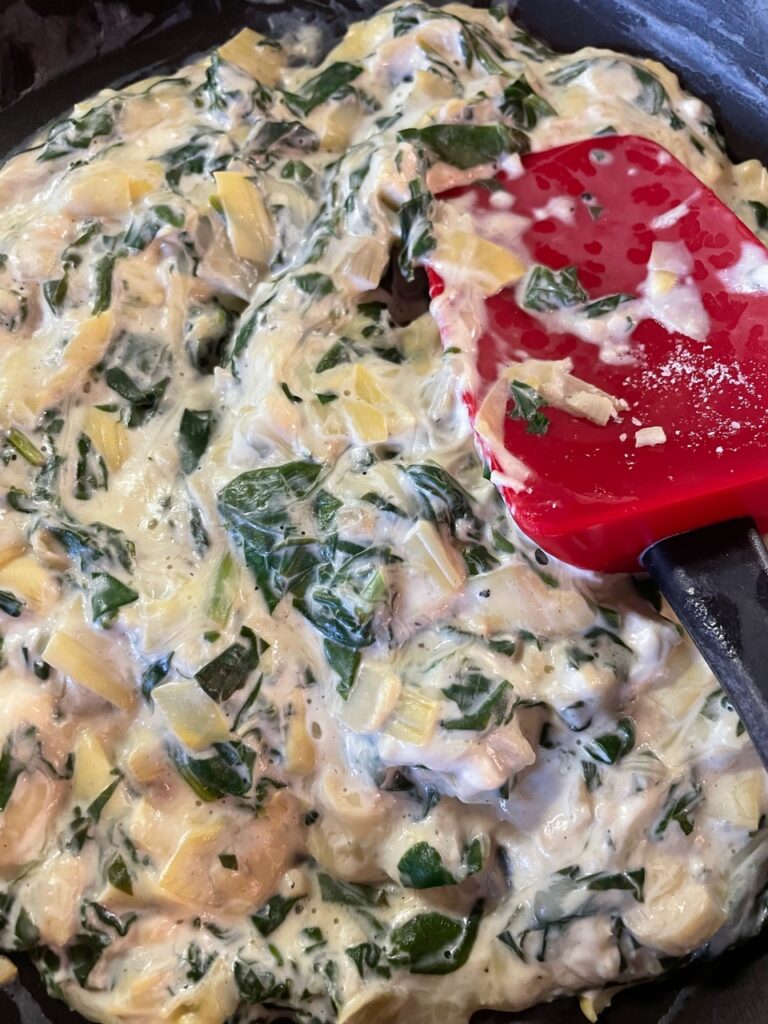 Everyone is trying to eat healthier these days.  We feel better and have more energy for our daily routines.  Because of this, I have created a Keto friendly Chicken breast that is pounded thin, and rolled with spinach artichoke dip in the middle. This will be a wonderful dish to eat throughout the chilly fall and winter evenings. It can be served with a salad and steamed green beans for a complete meal. 
Ingredients:
Meat
4 Chicken breast, skinless boneless
Produce
4 oz Artichoke, canned & chopped

1 clove Garlic minced

1 tsp Onion powder

1 cup Spinach, packed fresh chopped
Baking & Spices
1/2 tsp Black pepper

1 tsp Paprika

3/4 tsp Salt
Egg wash/ Breading
Almond or coconut flour (seasoned)

Egg

Keto Friendly Panko Bread Crumbs or crushed up Pork Rinds
Oils & Vinegars
Dairy
2 oz Cream cheese

1/2 cup Mozzarella

2 tbsp Parmesan cheese, grated
Directions:
Preheat oven to 375. 

Make the filling: in a sauté pan place spray avocado oil. Turn heat onto medium. Place minced garlic, spinach, and artichokes in to sauté pan. Cook for 15 minutes until all of the liquid is cooked out of the spinach. Turn heat down to medium/low. Add cream cheese, mozzarella, and Parmesan, stir constantly until everything is melted. Then add salt, pepper, and paprika. Stir in and simmer on low for 2 to 3 minutes. Set a side to cool.

Set up breading station. Take 3 bowls. 1) for almond flour seasoned with salt & Pepper 2) the whisked egg 3) keto friendly bread crumbs

Take chicken breast and place on a cutting board. Cover lightly with plastic wrap. With a mallet or rolling pin, pound the chicken until thin. 

Place 2 tablespoons of filling in the center of the chicken. Roll and stick with a toothpick. Dip rolled chicken into the flour, then egg, then bread crumbs. Place on a greased baking sheet ( I like to use silicone pads). Repeat for each of the chicken breasts

Bake in a 375 oven for 25 to 30 minutes. Bread crumbles with turn a golden brown.