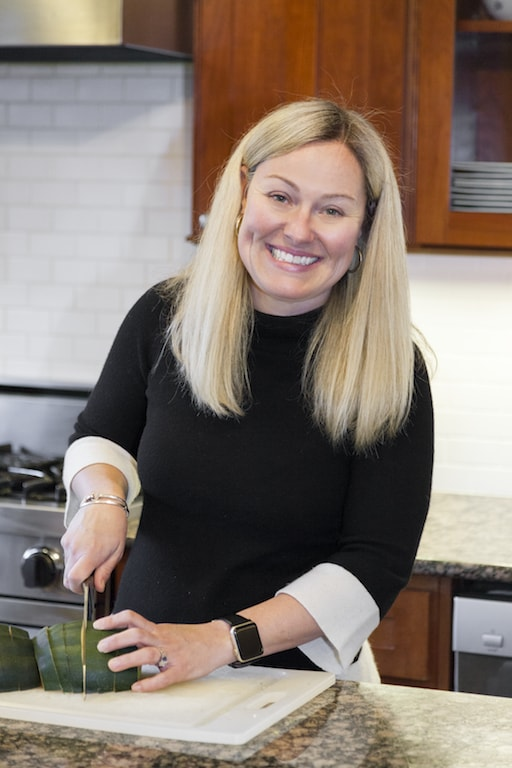 By Samantha Schwalm
As it starts to get darker earlier and colder outside, this is the time I start to think of comfort foods. I want food that feels like a hug and warmth, and nothing says this more than chicken pot pie. I like to make a large batch of filling, in my dutch oven, so I can have multiple individual pot pies. This way I can freeze some for cold nights.  
Here are the ingredients: 
1/3 cup butter 
1/3 cup flour 
1 teaspoon of salt 
1/2 teaspoon of pepper 
2 cups of chicken stock 
1 1/2 cups of milk 
3 to 4 cups of cooked chicken 
1 bag of frozen carrots and peas (or 2 to 3 cups of fresh peas and carrots) * You can add onion, if you would like, I don't because of my kids. * Frozen or fresh pie crusts, and either a regular size pie pan or smaller individual containers of your choice.  
1 egg beaten + 3 Tablespoons of water 
In a dutch oven melt butter over medium heat. Use a medium wire whisk to stir the flour,  salt and pepper. Continue to stir as you pour in the broth and milk. Bring to a simmer,  and constantly stir until it thickens. It will take about 5 minutes. Stir in chicken and peas  and carrots; remove from heat.  
Heat oven to 375. Roll out half of the pie crust and place in your greased baking containers. Pour chicken mixture into crust-lined dish. Brush the edge of the pie crust with egg and water mixture. This will serve as a glue to hold the top and bottom crusts together. Roll out the remaining pie crust. Place crust over chicken mixture. Turn edges of pie crust under; flute edge. Brush top of each pie with the egg wash mixture, and poke the top three times with the tip of a sharp knife. The vents allow steam to leave while cooking. The egg wash gives your pie that golden brown top we all love. Bake about 35  minutes or until golden brown. 
*** if you plan on freezing your pies. Do not bake. Set in a refrigerator overnight, then wrap in plastic wrap. Freeze. When ready to bake, remove all plastic wrap. Place frozen pie in a cold oven on a tray. Poke holes in the top. Turn on the oven and bake at 350 for an hour. ***