BY NICK WILDER
Antarctica was never on my bucket list. My wife, Keven, wondered why anyone would travel to the end of the earth just to see a bunch of icebergs and smelly penguins. I was lukewarm to the idea of traveling to Antarctica until I saw that reporters from the New York Times climate desk were going to be giving lectures about the climate crisis on a cruise and I had a travel credit from Ponant (the cruise ship company) which had to be used before the end of 2019; so I signed up. The logistics of getting to Antarctica were difficult and time-consuming. The first stop is Miami, then Buenos Aires, then a charter flight to the "end of the earth", Ushuaia, at the southern tip of South America. After waiting 2.5 hours in the Buenos Aires airport to clear security, I spent the night downtown and toured the Recoleta Cemetery, best known as the final resting place of Evita Peron. The next day I joined my cruising companions on a charter flight to Ushuaia where we spent another night before boarding the French ship, L'Austral, and commencing the journey south across Drake's Passage.
Here are photos mostly taken by me, but a few contributed by fellow passengers.
A couple of memorials at the Recoleta Cemetery: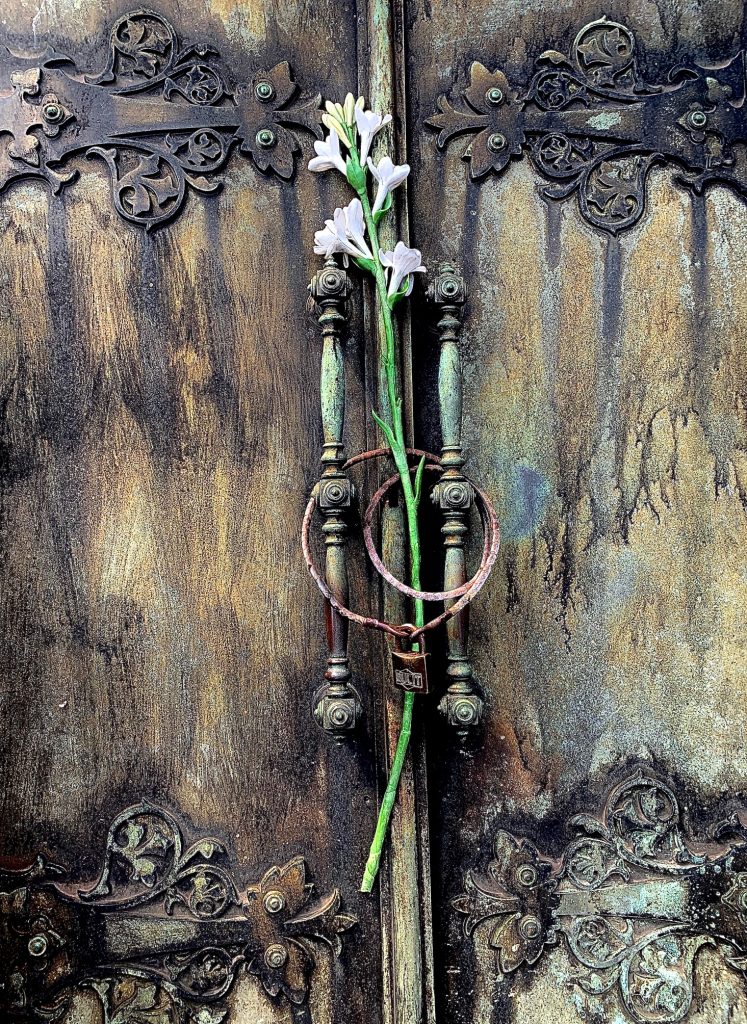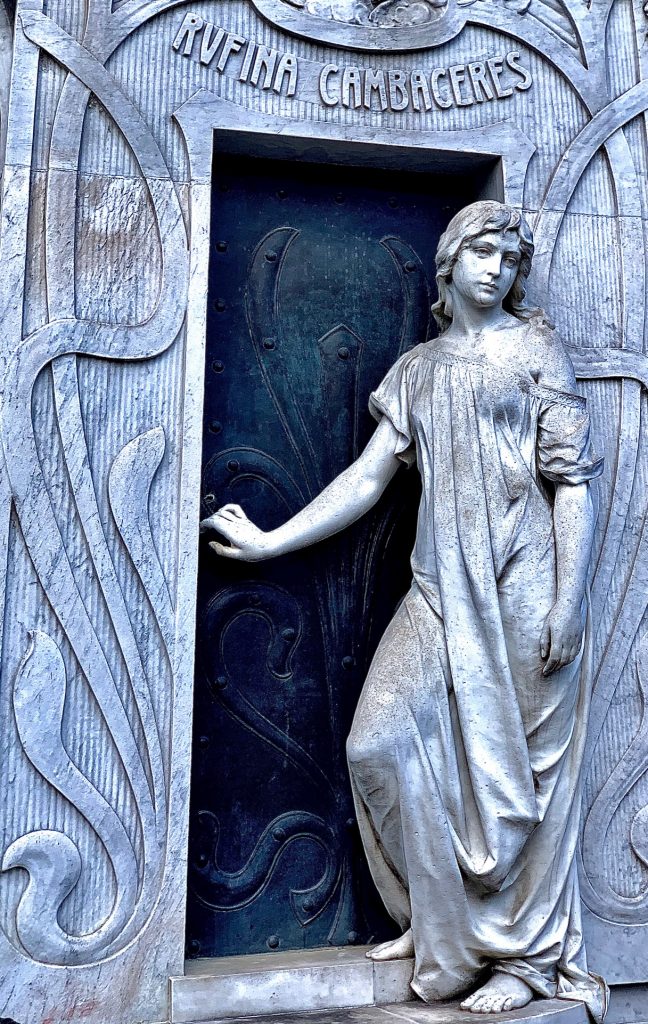 Our ship anchored in the harbor at Ushuaia.
View of the Beagle Channel as we head towards Drake's Passage.
Getting ready for a trip to shore on a snowy day.
Navigating around the sea ice.
Going to check out an iceberg.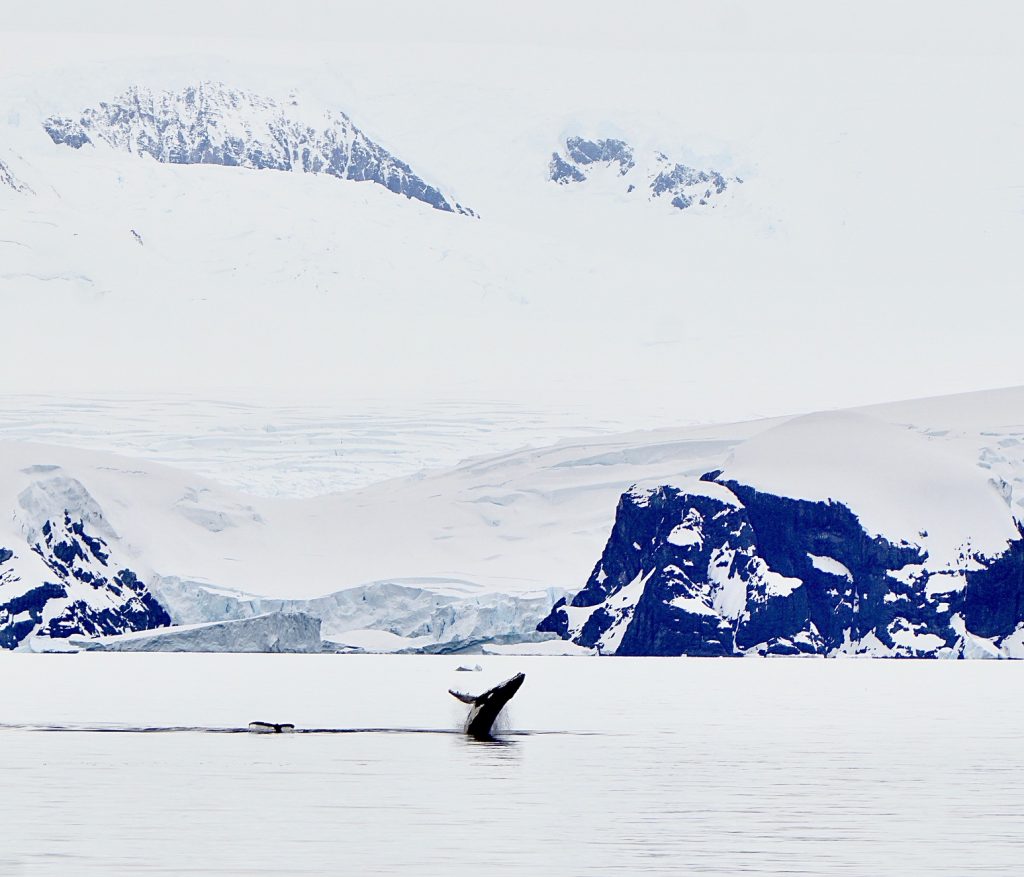 A breaching whale in the distance.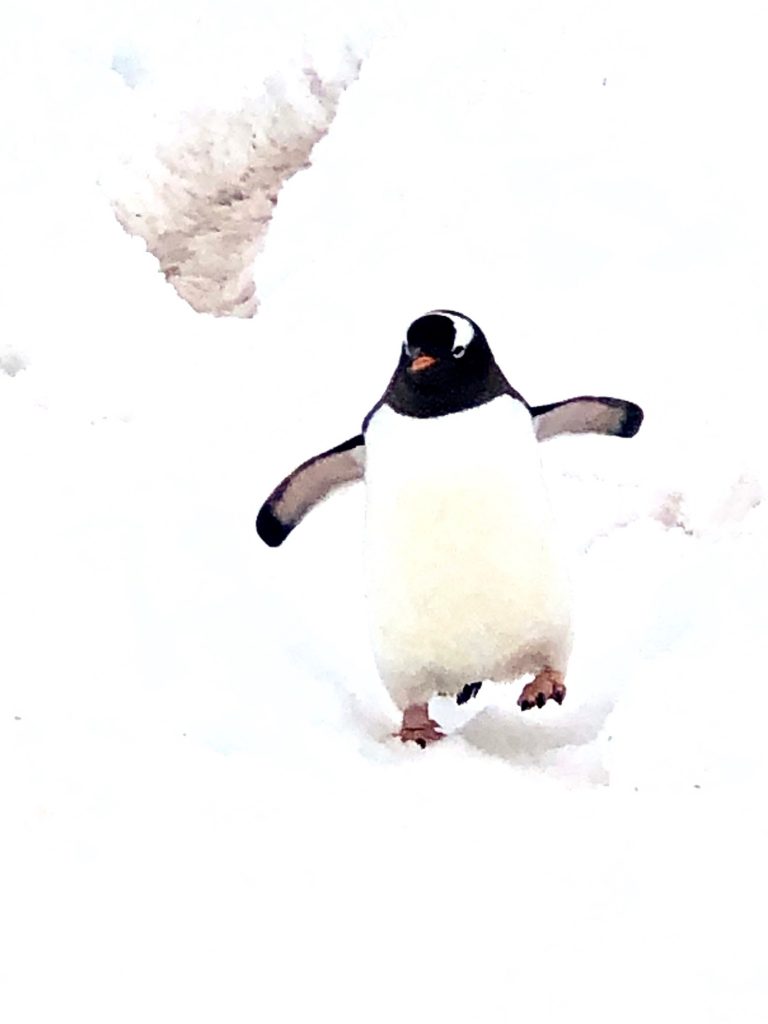 Who can resist penguins?  Not me.
Yours truly reaching out to a new friend.
Looking for a ride to our ship.
Checking out the scene from a rocky perch 200 feet above sea level.
Orne Harbor has some of the world's most spectacular scenery.
Looking out over a fresh snow trail to the top of a mountain pass.
Some passengers did a little sunbathing on the stern of L'Austral.  Daytime temperatures were in the upper 20s F.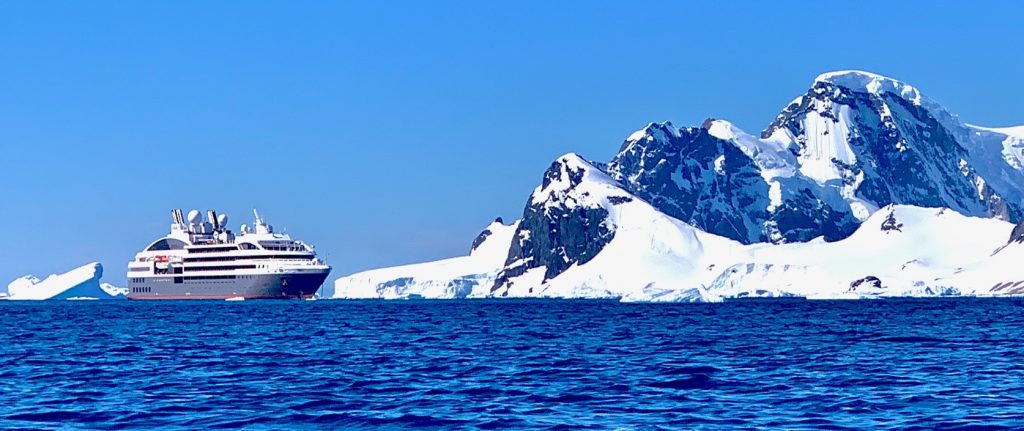 I took this photo from my kayak.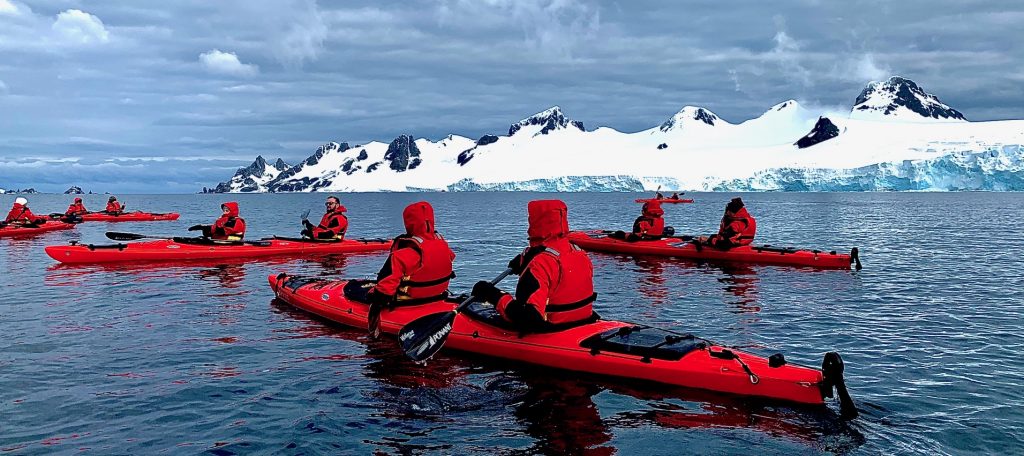 Our kayaking contingent on chilly waters.
We were visited by whales…
And orcas. Fortunately, none of them mistook us for a tasty seal meal.
Although we did get nervous a couple of times.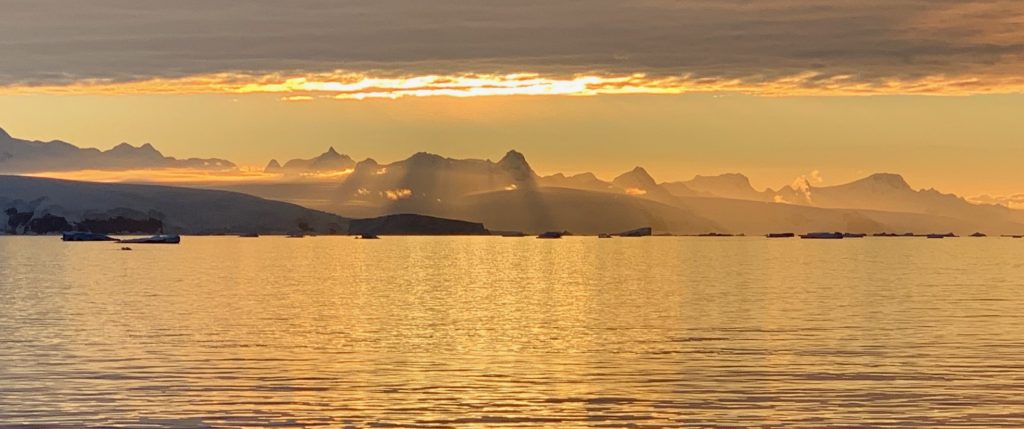 Sunset was supposed to take place at 11:40 pm on December 15, but there was always sun on the mountains.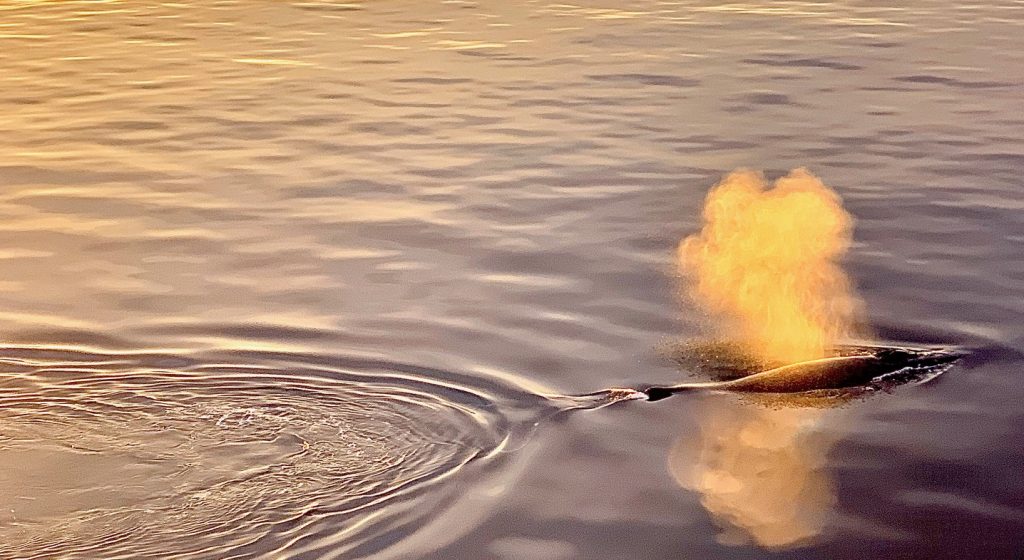 Sunset light on a whale's blow.
Midnight in Antarctica.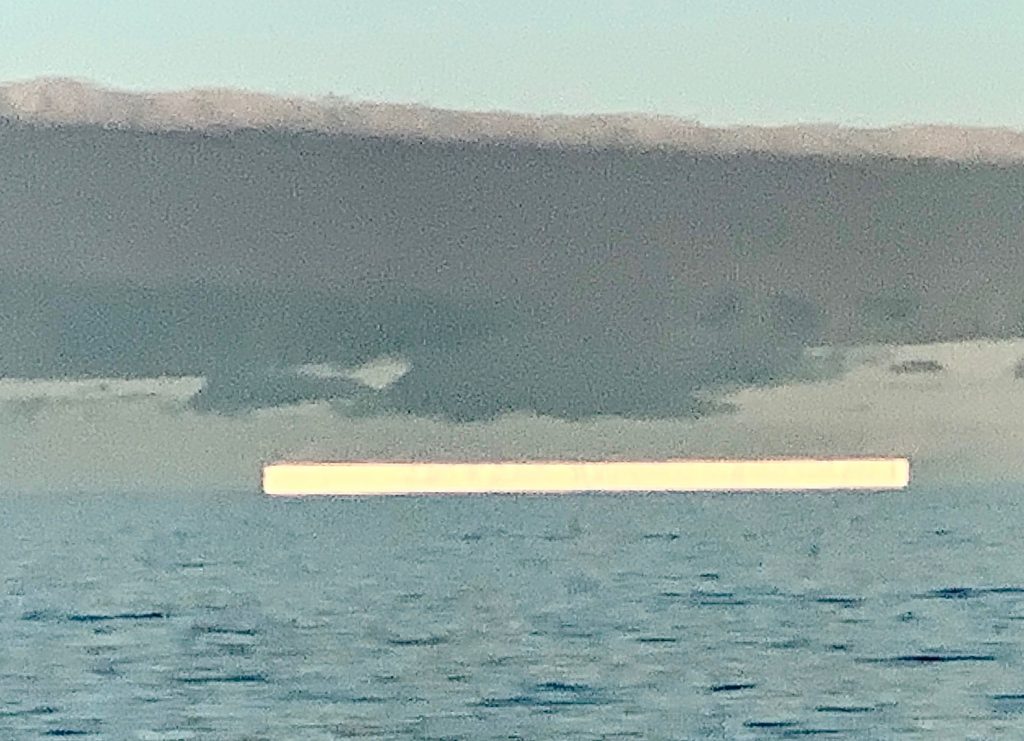 Before we headed back across Drake's Passage I saw this distant iceberg on the horizon.  It reminded me of an abstract painting. About an hour later the wind and waves picked up giving us a bumpy voyage back to Ushuaia.