The First of Two Stories of Two Clubs
By Megan McKinney
/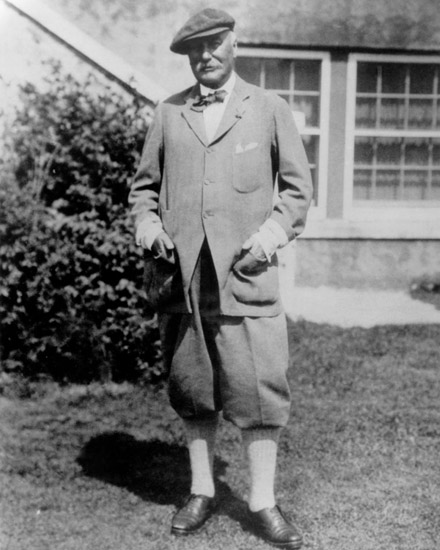 Charles Blair MacDonald, "Father of Organized Golf in the United States."
Chicago's golf story began in the 1870s when a young resident, Charles Blair MacDonald, attended The University of St. Andrews in Scotland and learned to play the sport at its global home. He became totally caught up in the activity and was eager to continue playing when he returned to Chicago in 1874. However,  there were no golf courses or country clubs in the city's environs, nor were there golfers. Or so he thought.
It was the approach of the World's Columbian Exposition, combined with activities of another Chicagoan, the erudite and ultra-sophisticated Hobart Chatfield-Taylor, that were change Charles' life. Hobart was always brought into the center of any high-level Chicago event, with great White City of 1893 no exception. Thus, when he hosted a group of Englishmen who were visiting Chicago in preparation for the fair and the men complained that there were no golf courses in the area, Chatfield-Taylor responded by consulting MacDonald.
Hobart Chatfield-Taylor
For those who don't recall our previous accounts of Mr. Chatfield-Taylor, he was an author, journalist, diplomat, horseman, prominent club founder and supremely self-confident social arbiter. The family name was Taylor; however, his mother's childless brother, the courtly and immensely successful Wayne Chatfield of Cincinnati, made the boy his heir in exchange for adopting his name.  Hobart later wrote of his uncle, "Never have I known his equal either in courtesy or thoughtfulness, or in kindness of heart without ostentation."
 Wayne Chatfield
Hobart, who had received his preparatory education in Europe and at Trinity School in Tivoli, New York, was a Cornell graduate. Raised partly on Chicago's genteel, languid West Side, he was able to savor the charming attributes of the district—its large houses with wide porches, surrounded by shady gardens in an area where the cooking and hospitality were Southern and its lively dancing parties featured reels and cotillions.
The Henry Honoré house, where Bertha Palmer was raised, was typical of the district.
In addition to his essential involvement in all prime social and arts-related events, Hobart was co-founder of the weekly political review America in 1888 and was a catalyst in the 1912 establishment of Harriet Monroe's Poetry magazine. He was also a special correspondent for the Chicago Daily News, and, in the early 20th century, he founded the Society of Midland Authors with fellow members of the Cliff Dwellers Club. Among SMA members were Edna Ferber, Clarence Darrow, Vachel Lindsay, Jane Addams, Carl Sandburg, Lorado Taft and William Allen White. Hobart was its first president.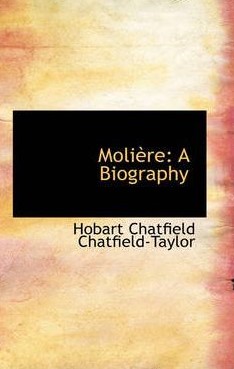 He also wrote a number of successful novels, contributed to principal national magazines, and was an expert on the French and Italian drama of the 17th century, subjects in which he lectured at leading universities and colleges. Additionally, he wrote major biographies of Molière and Goldoni, Molière's Italian equivalent. And his foreign honors included decorations from England, France, Spain, Portugal and Venezuela.
Rose Chatfield-Taylor painted by Swiss artist Adolfo Müller-Ury in the early 1890s.
In 1890, Hobart had married 20-year-old Rose Farwell,  youngest of Senator Charles B. Farwell's three beautiful daughters. Rose was widely known and valued for characteristics other than her appearance, some of which were athletic. She was an accomplished horsewoman and owner of a thoroughbred racer; she played an excellent game of lawn tennis; and would make golf a fashionable sport for women.
The original Fairlawn, built in 1870, was destroyed by fire in 1920.
Hobart and Rose began correcting the absence of Chicago area golf by inviting Charles MacDonald to visit Fairlawn, her father's Lake Forest estate during a spring weekend in 1892. And MacDonald was delighted to accept their suggestion that he develop a golf course on the property. He lost no time in laying out a seven-hole course on the grassy Fairlawn grounds with tomato cans, which he sunk in the  earth as holes. The course wound up stretching over twenty Fairlawn acres and even provided the hazards of an ornamental pond and bluffs out over which the property looked to the lake. Voilà! The Chicago area's first golf course at the intersection of Lake and Deerpath Roads.
View Classic Chicago Publisher Megan McKinney's Golf Booms in the Chicago Suburbs next to learn about the two great area clubs established by Charles Blair MacDonald and Hobart Chatfield-Taylor.