Chicago Children's Museum's mission is to improve children's lives by creating a community where play and learning connect has never changed. —  Jennifer Farrington, President and CEO of Chicago Children's Museum.  
The Chicago Children's Museum gala November 19 at the Palmer House Hilton will celebrate Chicago's preeminent place of play.  Funds raised will bring playful learning through its arts programs, STEM experiments, imaginative play and more to children both at the Navy Pier Museum and in schools and communities across the city.
Thaddeus Wong, Co-founder and Co-CEO of @properties and Christie's International Real Estate, and Allison Steigleder,  Managing Director, Investment Operations, at Exelon, serve as Gala Co-Chairs.  In addition to dinner and dancing to the music of the Blue Water Kings, silent and live auctions, and a paddle raise, all guests will be invited to take a colorful ribbon and write their hopes for the future of the Museum.  The ribbons will be collected and woven into a tapestry, which will be part of a larger installation in the Museum during its 40th year. The Presenting Sponsors are Karen Harrison and Walter Freedman.
 Perhaps you have been part of the nearly 15 million children, parents and caregivers and are remembering splashing in water with your three-year-old child or digging for dinosaur bones with a totally engaged grandchild?  Here's how it all began.
In 1982, a group of Junior League of Chicago members, led by Mary Boyer and Jeanette Kreston, saw slashes to arts programming for children throughout the city and took action. The League voted $50,000—an amount unheard of at the time for the international women's organization—to found a local museum somewhat similar to the Boston Children's Museum founded in 1913. Joining forces with the Education Resource Center, Columbia College, and Loyola University, they founded Express-Ways Children's Museum, which would become Chicago Children's Museum.  From tiny spaces in the Chicago Cultural Center to Navy Pier, it's always been child's play at the core.
"Parents and grandparents also find much joy in the playful experiences.  There's a universal nostalgia when you see your child playing checkers, fishing in our water areas or learning about building tools," Farrington said.  "Play is something we can all share when it is in a safe and magical place.  There's an emphasis on 'let's do it together'."
Blakely Bundy, former Executive Director for the Alliance for Early Childhood and recently retired Co-Director of Defending the Early Years, joined the Chicago Children's Museum board in 2007.  One of several early childhood education experts who advise the organization, Bundy recently talked with us about its unique role.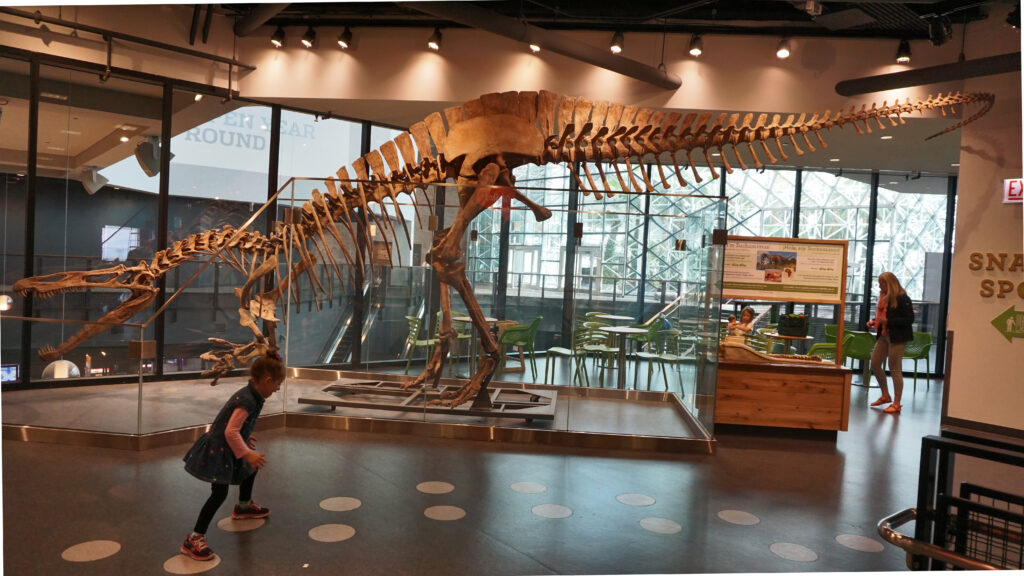 "We serve a very diverse population and, when planning new exhibits and experiences, there is rich give and take considering the needs of very young children, older children, and families. For example, we provide programs for teen moms, children with incarcerated parents, and children with special needs who might need a less busy space," Bundy said.  "It is all about the importance of play at a time when screens are everywhere and when many schools no longer provide young children with opportunities to learn through play. At the museum, kids make their own play, whether it is in the Zoom Room when they learn about gravity as they send little cars down ramps or in the Castle exhibit where, with royal robes and props, children role play in the throne room or at the feasting table, perhaps thinking about their own families. Our new Water City opens in 2023, featuring elements for children to explore that are unique to Chicago, from Lake Michigan to the Chicago skyline. It is very important for children to have a place to go for a safe place to play."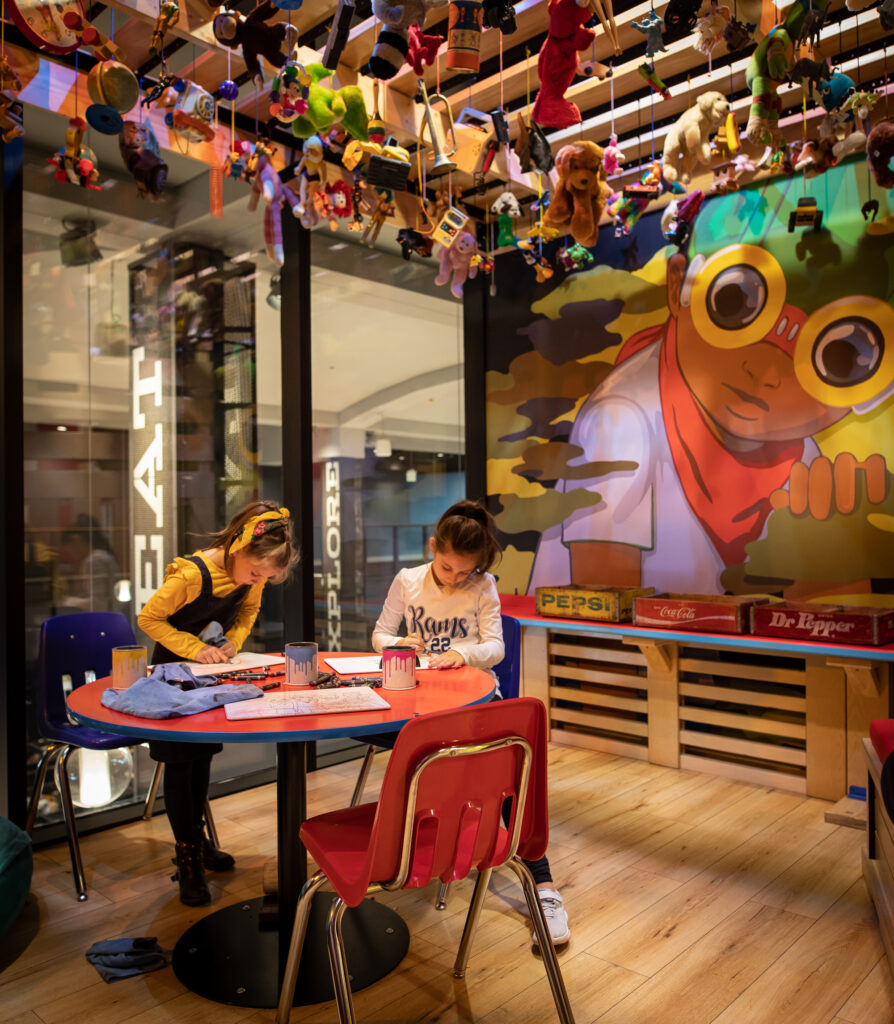 Bundy, who had plans to attend graduate school to become a political consultant, found herself looking for a job when her husband Harvey entered Tuck School of Business at Dartmouth College. "I got a job teaching kindergarten in nearby Norwich, Vermont.  I found I was pretty good and I soon got hooked, launching a life-long career in early childhood education.  I found my niche."
"I think I realized early on how those early years set the stage for the rest of a child's life," she said.  "In the early 1990s, major brain research came out, proof of what we early childhood professionals already knew but it did speak to people outside our field.  The rest of the world began to understand how crucial the early years are.  The Head Start program which started in 1965, Mr. Rogers Neighborhood and Sesame Street had done much to spur interest in the field, but this was earth changing."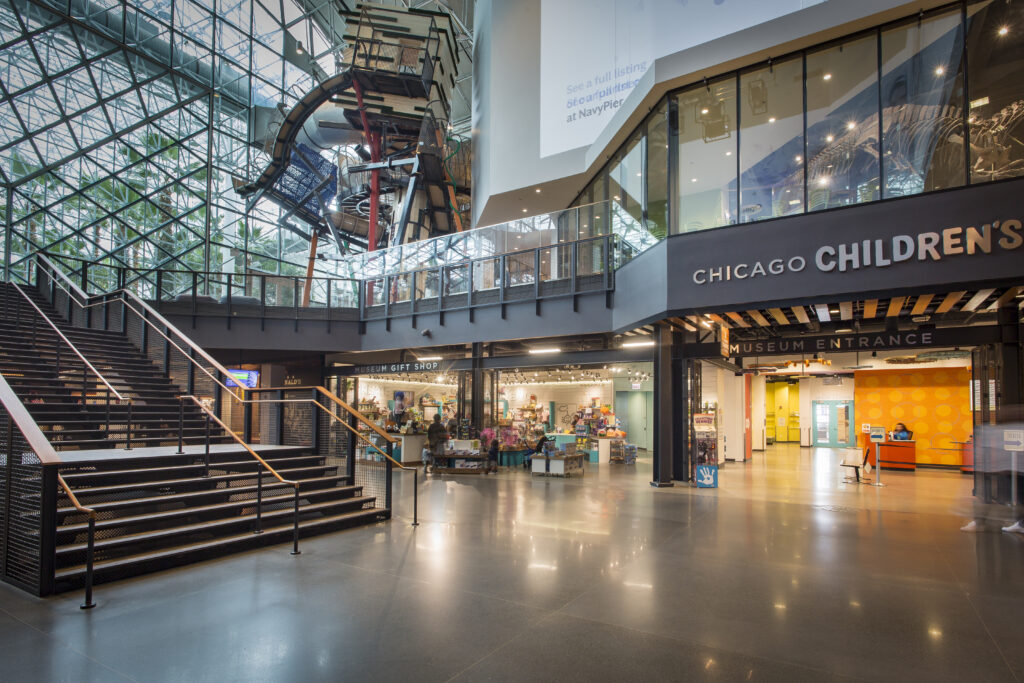 Farrington recalled. "Newsweek put a photo of a baby on its cover in the 1990s noting what brain research was telling us.  In the first months of life, a baby's brains and bodies were growing at an rapid rate. "
Chicago Children's Museum is one of 300 children's museums in the US.  "There are 400 such museums worldwide but it is a uniquely American idea to put children at the heart of a museum experience.  The whole world looks to our museums to learn how to start them in their own communities."
While celebrating their 40th anniversary, board and staff look ahead to the 50th and the issues affecting children today.
"After the effects of isolation during COVID, people have begun to focus all the more on social and emotional health.  We have learned that we need stimulating visits, play with others and the opportunity to search out the world in safe places," Farrington said.
Twania Brewster, Vice President of Marketing, Communications and Guest Operations at the Children's Museum, talked about partnerships with Chicago Public Schools including traveling exhibitions, teacher training including "Playing With Numbers" for children pre-kindergarten through the second grade, and classroom programs.  "It is also important that children have special destinations, their enchanted spaces and that is something we offer here at the Children's Museum. When we play, we learn. We create. We strengthen and grow."
For more information about the Chicago Children's Museum and the November 19th Gala visit:  chicagochildrensmuseum.org