By Judy Carmack Bross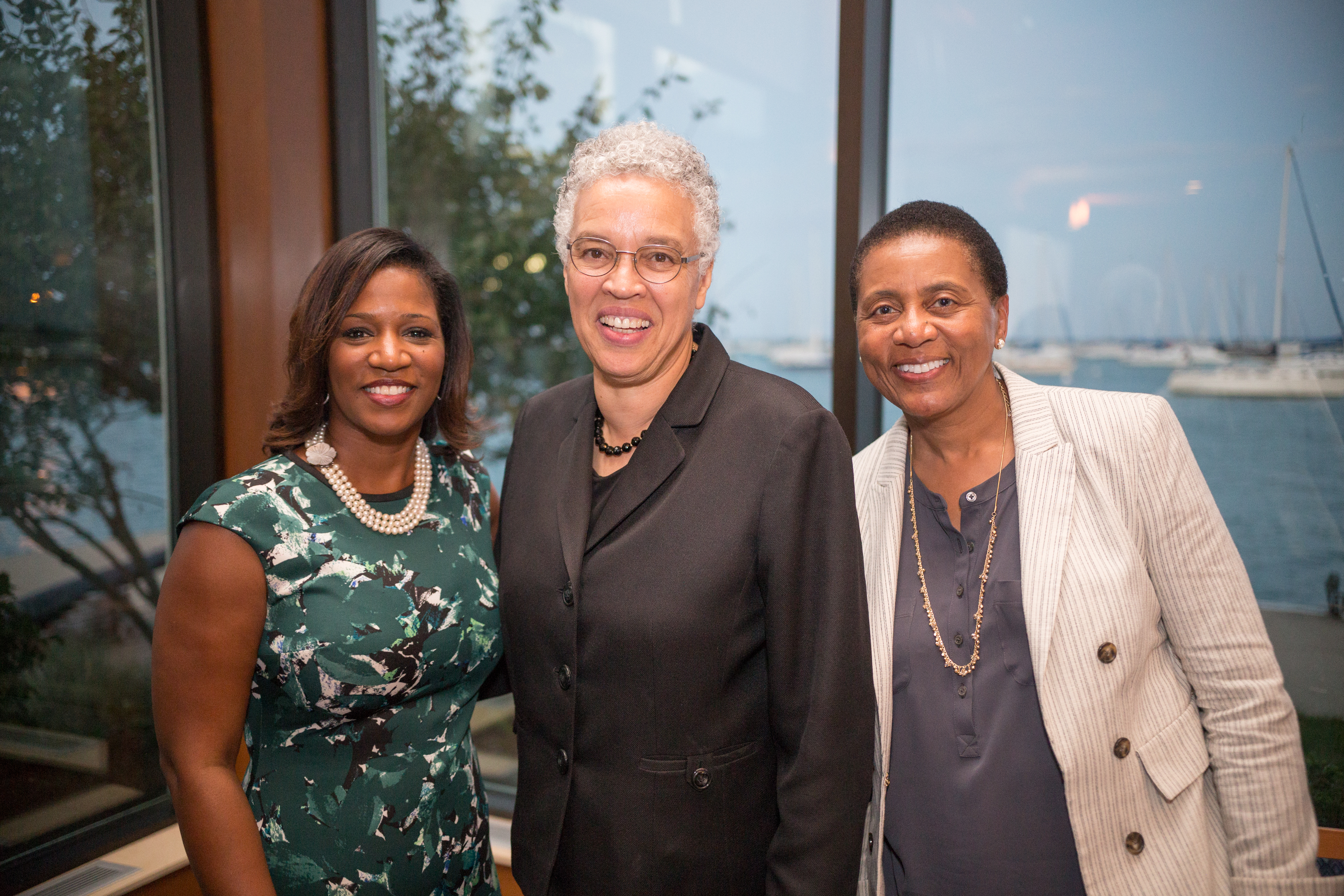 Dara Munson, Toni Preckwinkle, and Dr. Julia Dyer.
Fair fall breezes blew for guests at the Chicago Child Care Society's Wind in My Sails celebration at the Chicago Yacht Club recently, when a last salute to summer raised funds for Chicago's 170-year-old organization committed to aiding under-resourced families and children.
Alex Sabbag and Dara Munson.
With the music of Buddy Fambro playing in the background, CEO Dara Munson greeted the almost 100 guests. Cook County Board President Toni Preckwinkle spoke on how committed citizens can build better futures.
Buddy Fambro playing guitar at the event. 
Funds raised through a lively auction and wine pull will help the over 2,000 people the organization serves, helping build better futures.  Items for auction included: an evening at TAO Chicago and a private sunset sail on Lake Michigan when the winds will be once again be fair.
Ashley Floyd, Toni Preckwinkle, and Christine Griffith.
Guests could enter a raffle to win a bottle of wine and a night at TAO Chicago.  
Begun as an orphanage in 1849 for children orphaned by a cholera epidemic, Chicago Child Care Society has always fought for wind in the sails of children and families through the Civil War, the great Chicago fire, and two World Wars.
Andrew Kelly and Toni Preckwinkle.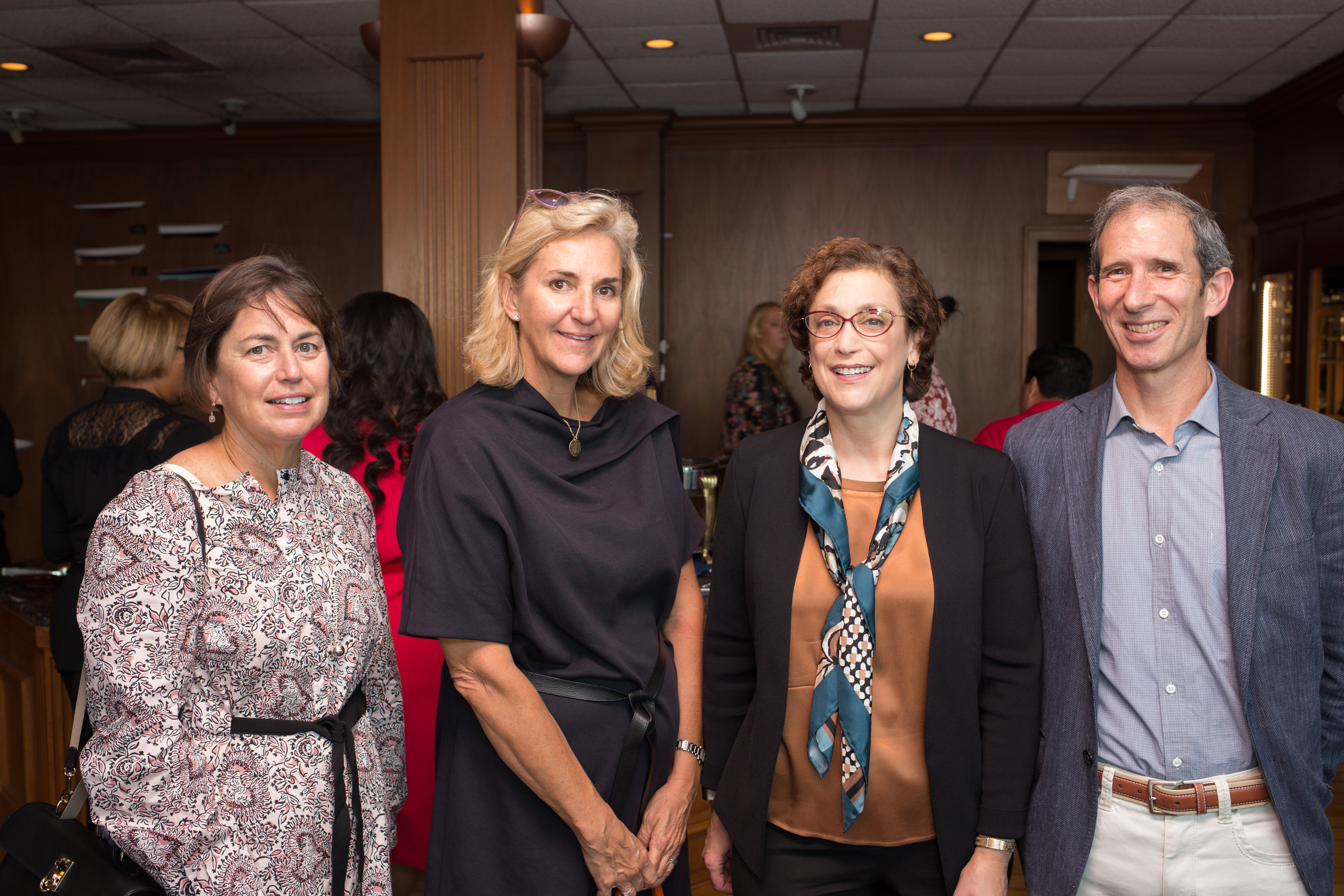 Anne Kelly, Regina Wooten, Julie Berlinger, and Phil Blum.
On that recent lakefront night, the organization could celebrate some amazing accomplishments. As much as 95 percent of the children, ages birth to three, in their Home Visit programs meet or exceed their cognitive and physical goals that correlate with academic success. All expecting mothers in their programs have access to prenatal and postnatal care and 100 percent of high school seniors in their Next Step College Readiness program graduated from high school and enrolled in college this year. A mentoring program titled KALU, created to reduce youth violence, attracts approximately 80 young men in grades 8 through 10.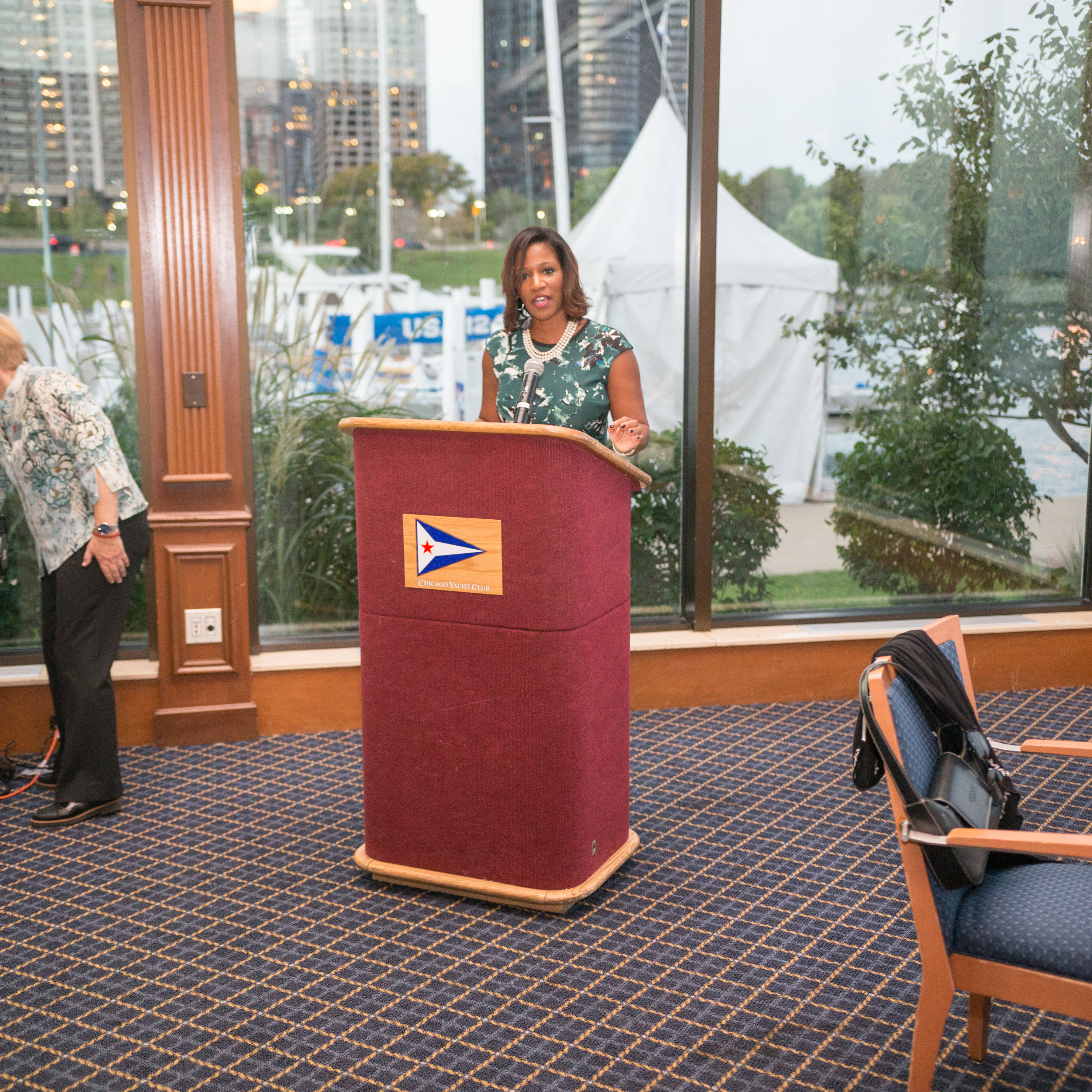 CEO Dara Munson speaking at the event. 
Jeffrey Cisyk and Kerralyn Totten.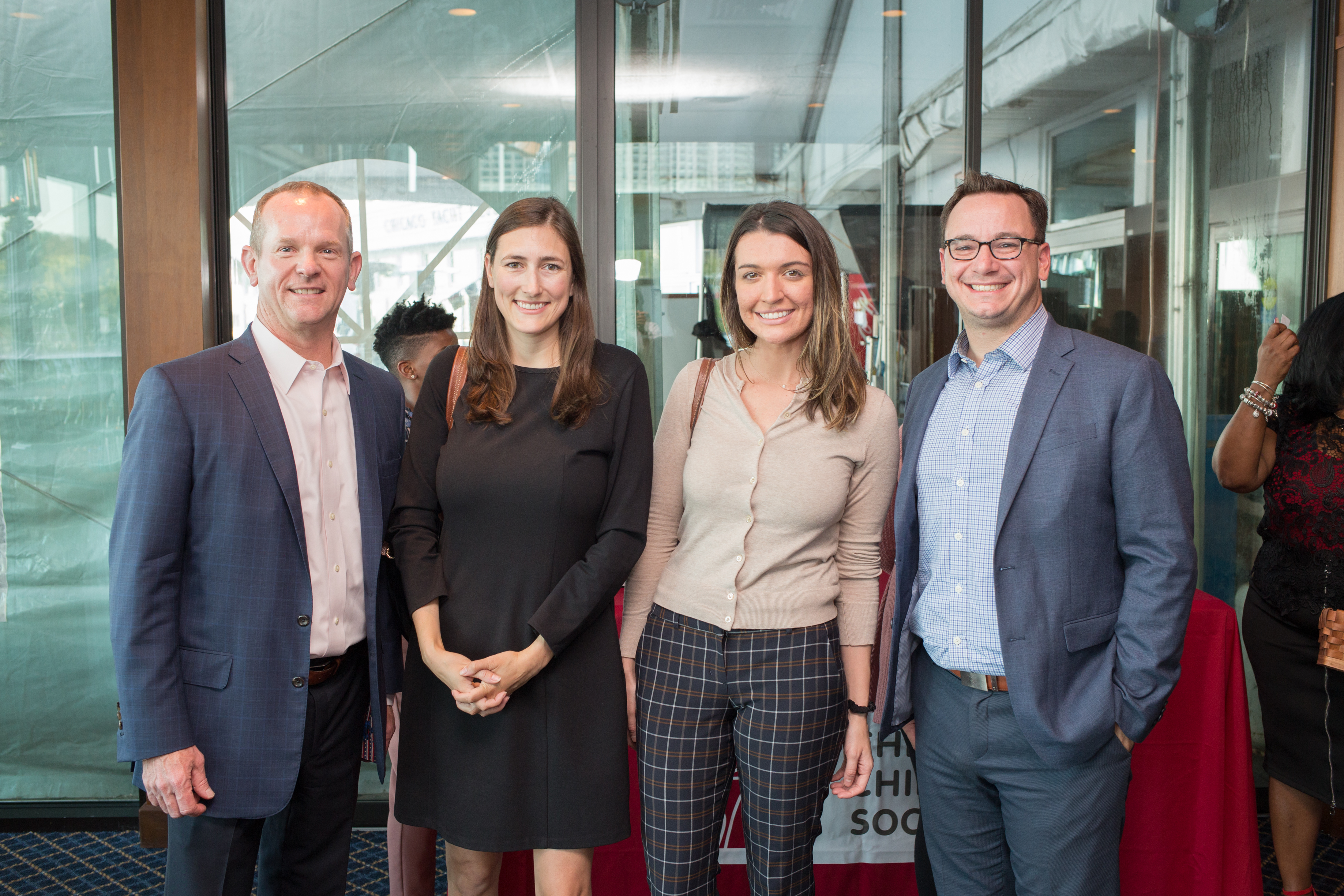 Mike Mangan, Kate Rebmann, Brianna Hanek, and Tom Delaney.
To learn more about the Chicago Child Care Society, visit cccsociety.org