By Michelle Crowe
Rainy day style photographed by Arthur Elgort for Vogue, July 1982
The folklore around March weather, that the month roars in like lion and leaves softly like a lamb is usually tested by our ever-changing Chicago weather. This year, especially as rainy days filled February more often than snowflakes, it's important to consider another adage—there is no such thing as bad weather, only bad clothes.
When properly fitted for a foray into a hydrologic weather event, one arrives at the destination relatively dry and entirely stylish.
Totes Clear Plastic Bubble Umbrella
Take Cover
Start with an excellent umbrella. I carry a decades-old Burberry that feels sturdy and is still relatively light. I do announce everywhere I arrive that I'm likely to walk out without it and I ask for everyone's help in reminding me to pick it up from the stand or coat check upon departure. So far so good.
If you are looking to keep your blowout fresh, Totes Clear Bubble Umbrella creates a little cocoon of protection for your tresses. It's great for city streets because it doesn't jut out too far, leaving plenty of room for fellow sidewalk steppers to pass.
Wrap Star
For even more tress protection, there's nothing like a silk scarf tied tightly over one's coiffure a la 1970s ladies who lunch.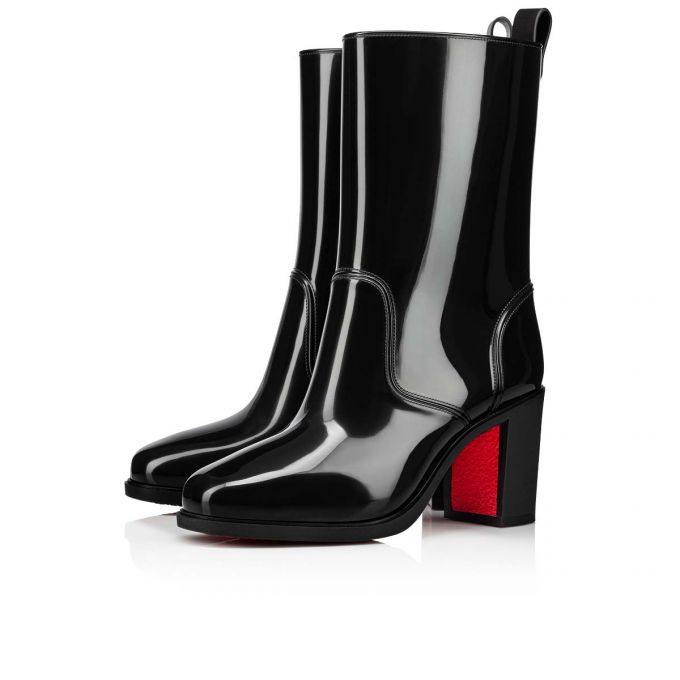 Loubirain boots by Christian Louboutin
Step Lightly
Wellington boots from Barbour or Hunter are tried-and-true options for rainy day footwear. If you're in town and Wellies feel too country, slip on the Loubirain from Christian Louboutin. Red soles and waterproof? That's a boot to buy.
Frame Oversized Puffer Trench
Coat Check
Reach for an oversized trench or mac this season. Outerwear is large and loose, great for layering and nice for wrapping up in when the wind gusts.
With a bit of planning, even the most soaking rains will not keep chic Chicagoans from their appointed rounds of lunches, dinners, and meetings.