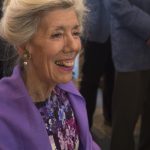 BY JUDY CARMACK BROSS
Classic Chicago salutes the Chicago History Museum for giving us a lesson in Chicago culture, character, and resilience.
Whether in quarantine or hibernation, more than 125,000 subscribers through various media channels have wandered in wonder through the History Museum viewing rarely seen collection treasures. This digital History @ Home series greets your inbox almost every weekday morning with another fascinating story. New online programming and virtual exhibitions such as Democracy Limited: Chicago Women and the Vote and Juneteenth prove that Chicago's longest-serving cultural institution knows storytelling at its best.
On March 4, Chicago's 184th incorporation day, the History Museum will reopen its doors to the public, offering free admission for all visitors that day. (Reservations will be required and provided at timed increments.) This day of celebration includes a host of giveaways based on Chicago traditions and special menu options at the North & Clark Café.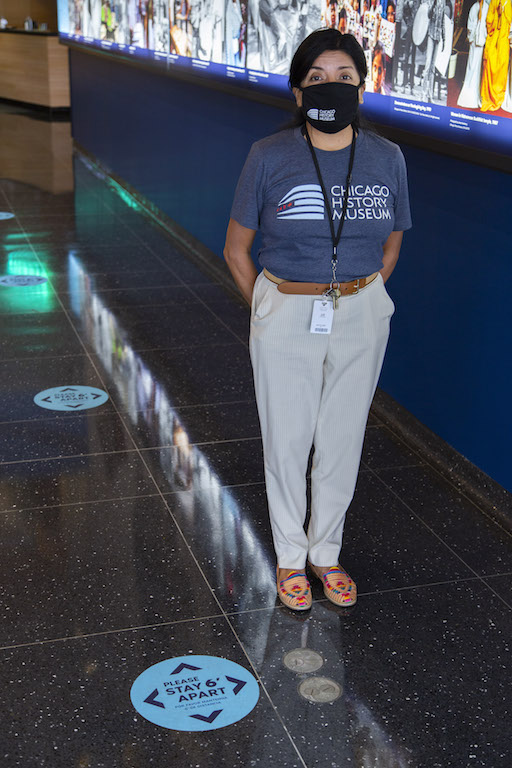 Founded in 1856, the museum has had several re-openings due to disasters, moves, and expansions. In 1896—25 years after the Great Chicago Fire—it first reopened with a massive stone edifice designed by Henry Ives Cobb, at its then new location of Dearborn and Ontario streets. Among the many documents lost in the fire was the final draft of Lincoln's Emancipation Proclamation. The organization had reimagined its role from an exclusive society of scholars with a small collection into an impressive equivalent of a modern-day institution that featured a library, research center, and exhibition spaces.
Gary Johnson, the museum's eighth president and a passionate historian who has made Chicago and its strength at the heart of CHM's response to the pandemic, says, "Stories are a way of staying connected and engaged with one another. During this time of social isolation, our mission to share Chicago stories became more important than ever. We are proud of the ways we have found to adapt and serve our community. We couldn't do it without those who support us, thank you for believing in the power of history."
Retiring in April after 16 years as president, Johnson has shone a bright light on community outreach and visited over 350 classrooms in neighborhoods across Chicago to share artifacts.  His depth and passion about Chicago history is matched only by his sincere affability. He has made sure that both young students and scholars have had access to the museum's library and collections during the pandemic.
Launched on March 18, the onset of the city's quarantine, History @ Home was initially planned to run just through to the end of May, but was extended as the pandemic persisted, becoming a weekly bright spot for its followers. This initiative offers somewhere around 2-4 stories per week, having shared approximately 200 stories to date.
The project took considerable time and coordination to initiate and now produce, and is truly a cross-department team effort. It began with a museum-wide collaboration, generating a shared calendar for potential story ideas, using both historical events and dates as topics. These expanded to more contemporary and novel events like Earth Day or National Pet Month in May. CHM's communications team, headed by editors Esther Wang and Heidi Samuelson, works together with collections and curatorial groups to create each segment, highlighting stories from the museum's vast digital collection and draws contemporary connections with history.
Possibly nothing engaged the membership more than the recent CHM Photo Madness, a bracket challenge where members selected their favorite images from the collection. "A colleague at Longwood Gardens said they had done something similar but with plants," explains Justina Doyle, Membership Relationships Manager. "We put a lot of time into making sure the process would be easy for our constituents, from viewing the brackets to voting, and viewing the winners."
They worked across museum departments to select the artifacts and photos. Collections teams were able to identify objects and photos that they thought were interesting, unusual, and/or relevant to current times. Doyle's team would then choose what would resonate most with museum members and donors. "We had a lot of fun taking a deeper dive into the collection together," she says.
"Members and donors were given a bracket of photos and artifacts that were set in opposition to each other," Doyle continues. "They were then asked to select their favorite item or photo from each section, and they were able to vote through Google forms. We started with 16 objects or photos and went through four rounds of voting. We would feature the final winner in an email with links to related museum resources including blog posts, past Chicago History magazine articles, etc. We look forward to continuing to find new ways to engage with our members and donors, both virtually and eventually in-person, in the coming year."
Costume Collection photographs in particular have been delighting virtual viewers. Helen Harvey Mills, a Chicago-based visual artist, and a life member of the Costume Council, purchased the Norma Kamali dress pictured here in 1983. Kamali's work has been collected by galleries and museums, including the Art Institute of Chicago.
In addition to delectable fashions, who knew that CHM has the tastiest of collections of menus from Chicago's iconic restaurants? A favorite History @ Home introduced visitors to another Harvey in its collection, Fred Harvey, an ancestor of Helen Mills. In 1876, Harvey opened a small restaurant at a train depot in Topeka, Kansas. It was the start of what became an empire of hotels, shops, and eating establishments extending from the Great Lakes to the Pacific coast. By the 1880s, Harvey was operating seventeen restaurants along the Atchison, Topeka, and Santa Fe Railway's main line to which he added fifteen Harvey House restaurants by 1891. Harvey's success was the result of his belief in giving delicious, reasonably priced food with linens and silverware.
The menu shown above is from the Semaphore Luncheonette in 1941. All items were thought to be "fast foods," insuring that travelers could meet tight schedules. A link from that item in its History @ Home feature takes viewers into CHM's extensive menu collection that features one from the Lake House Hotel, founded in 1835 on Kinzie Street. The February 21, 1858, menu features everything from turkey to tongue with catfish as a special and champagne at $2 a bottle.
When CHM doors open on March 4, there will be much to share with visitors. Outside of the museum's walls, major construction begins on the Jaffee History Trail. This interpretive path through the park space around the museum will incorporate features such as the Fire Blob, a rarely-seen relic from the Great Chicago Fire of 1871, and the Couch Tomb, a reminder that the area once housed a Chicago city cemetery.
Each stop on the Jaffee History Trail will explore aspects of Chicago's personality, highlighting the city's resilience, innovation, and complexity. Additional elements will include a native species garden where students can identify native plants and trace plant shapes etched into the garden's boulders, a collection of community designed weathervanes, and an open pedestal where visitors can consider what leadership means and what they stand for. The new landscaping plan includes approximately 150 new trees and large beds of native plants, which will attract birds and other pollinators.
The trail construction will include an update to the outdoor plaza and coincide with the renovation of the newly named Russell L. Lewis, Jr. Research Collection Facility, which is housed directly underneath the plaza.
Two major exhibitions will open in 2021, beginning with photographs by Vivian Maier, coming in May. A French immigrant and a Chicagoan, a suburban nanny and city dweller, Vivian Maier was an enigmatic photographer embodying both subject and object, whose work was only discovered and celebrated posthumously. Centered on the new collection donated by art collector Jeffrey Goldstein, Vivian Maier features 8 mm films and more than 65 prints spanning the late 1950s through the 1970s, most on display for the first time.
City on Fire: Chicago 1871 will open in October, reminding visitors that 150 years ago on October 8, 1871, Chicago's busy streets were taken over by flames for three days, overwhelming a city built of wood causing serious destruction. The exhibit will guide visitors through the crucial events and conditions before, during, and after the fire, many of which draw striking comparisons to today's social climate. This family-friendly exhibition features more than 100 artifacts, interactive and multimedia elements, and personal stories from survivors of the fire. As we continue to remain closer to home, there is no better time to learn more about the city that surrounds us.
With all this very special museum has given its city, this spring we have the opportunity to give back: in addition to opening up its doors to a grateful public, March 4, 2021, also marks CHM's second annual Giving Day. The goal is to raise $50,000 leading up to and on this date. There are many ways to help support the museum in reaching this goal:
Make your gift online or on Facebook.
Create your own Facebook fundraiser by clicking this link. Click "Raise Money," then "Nonprofit." Select "Chicago History Museum" from the list of nonprofits. Choose "charitable organization." Choose a cover photo and fill in the fundraiser details. Click "Create."