By Michelle Crowe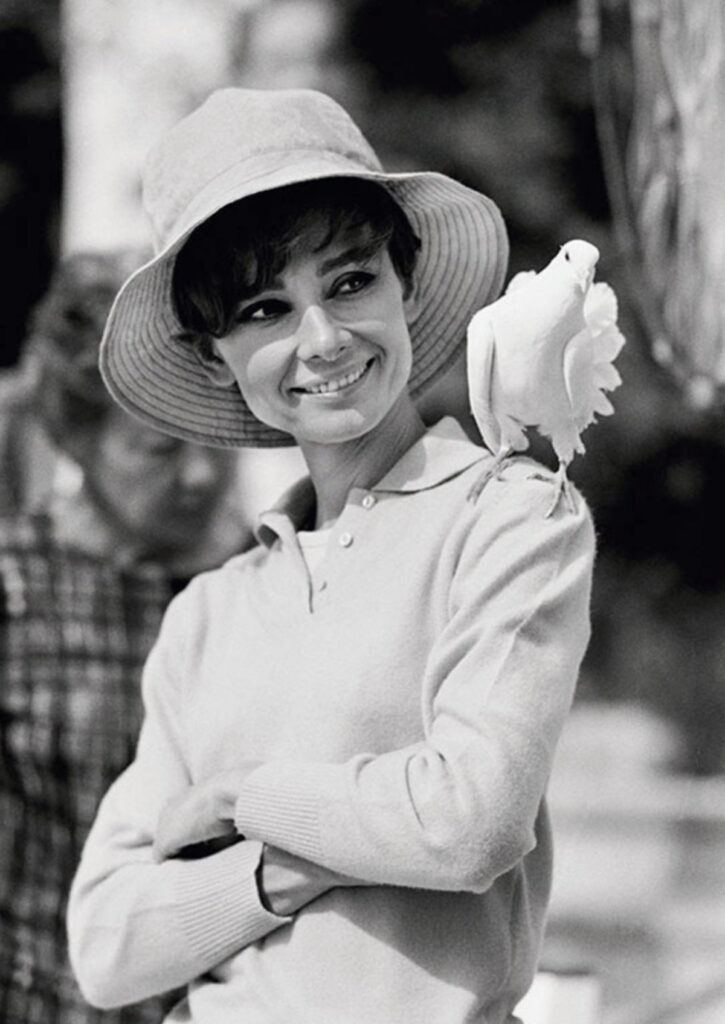 Audrey Hepburn photographed in 1966 with a dove on the shoulder of her collared sweater.
It is officially sweater weather. One of the perks of living in our beautiful city is the perpetual justification in purchasing another sweater no matter how many are already stacked in one's cedar closet.

Vineyard Vines Cashmere Cable-knit Collared Sweater
This season, two updates feel fresh. First, a shorter, slightly boxy fit, which is nicely offset by higher-waisted pants and skirts. Second, a collar. More polished than a crewneck, not as constricting as a turtleneck, it's the brilliant choice for looking pulled-together anytime from morning café au lait to waiting for a Thanksgiving flight.
A go-anywhere striped sweater.
There's just something about a collar that elevates even the comfiest, coziest slouchy sweater or thin knit polo shirt. A collared shirt may not be required everywhere, but an elevated detail never hurts. Yves Saint Laurent's famous statement about details not being the details but truly making the dress also applies to sweaters. A collar adds a special element without veering off into novelty.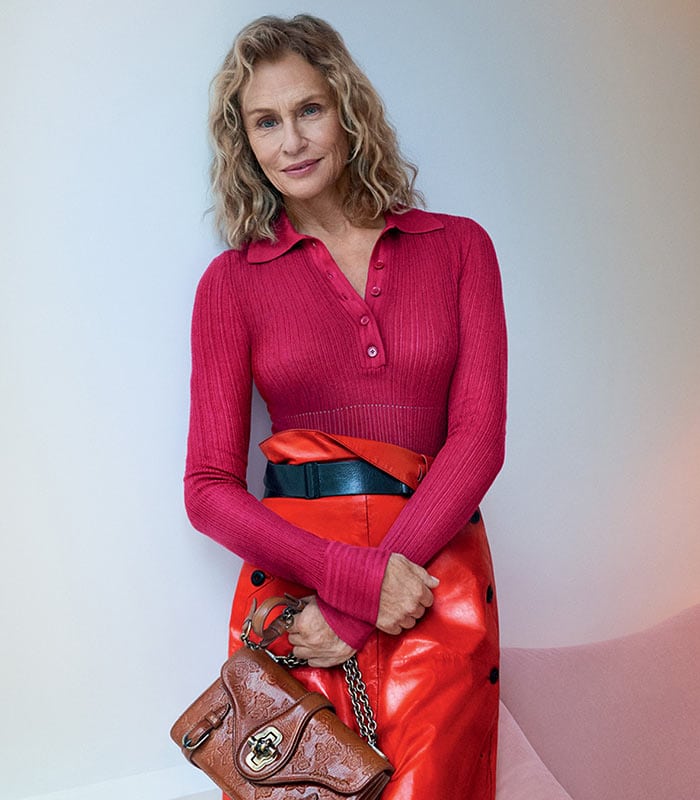 Lauren Hutton looking gorgeous in a thin knit with collar.
There's even been a resurgence of the faux collar, or dickie. Such a smart little layering piece, it offers all the polish with none of the fuss. Pack one in your suitcase before heading over the river and through the woods and no matter what Thanksgiving weekend brings, you'll be the very best dressed person in attendance.
Ralph Lauren Cable-knit sweater, technically a quarter-zip, but so sleek.