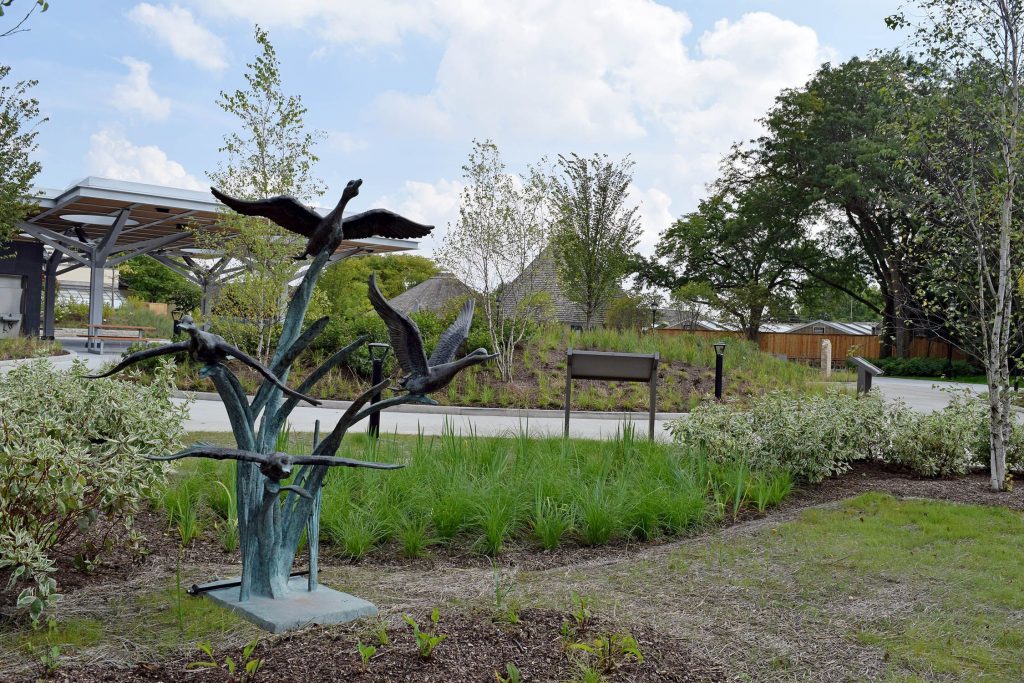 Photo Credit: Cathy Bazzoni/Chicago Zoological Society.
The Hamill Family Nature Plaza at Brookfield Zoo. 
By MMcK
The Chicago Zoological Society has added a captivating new arena for enjoying, exploring and learning at Brookfield Zoo. Located at the south end of the park, the Hamill Family Nature Plaza sits on the site of the former Baboon Island. Those who relished the restaurant previously known as Scoops will be delighted to know it has been renovated and reopened as Peacock Café and Grill.
At an opening party Chicago Zoological Society President and CEO Dr. Stuart Strahl, left, thanked the directors of the Hamill Family Foundation, Nancy Hamill Winter of Vermont, Jonathan C. Hamill of Barrington, and Betsy Bramsen of Barrington for their generosity in funding the Hamill Family Nature Plaza.
On the east portion of the Plaza, visitors to the site are greeted by a serene natural environment with winding pathways and opportunities for nature play. Features include oversized chimes and flower-shaped percussion instruments with which guests can create beautiful sounds. And a charming fabricated nest, where a youngster can climb in and pretend to be a bird, is nearby.
On the west side, there is a science exploration garden with bench seating, which provides an area for structured education programming. Here visitors may learn about summer flowers and vegetables they can plant at home.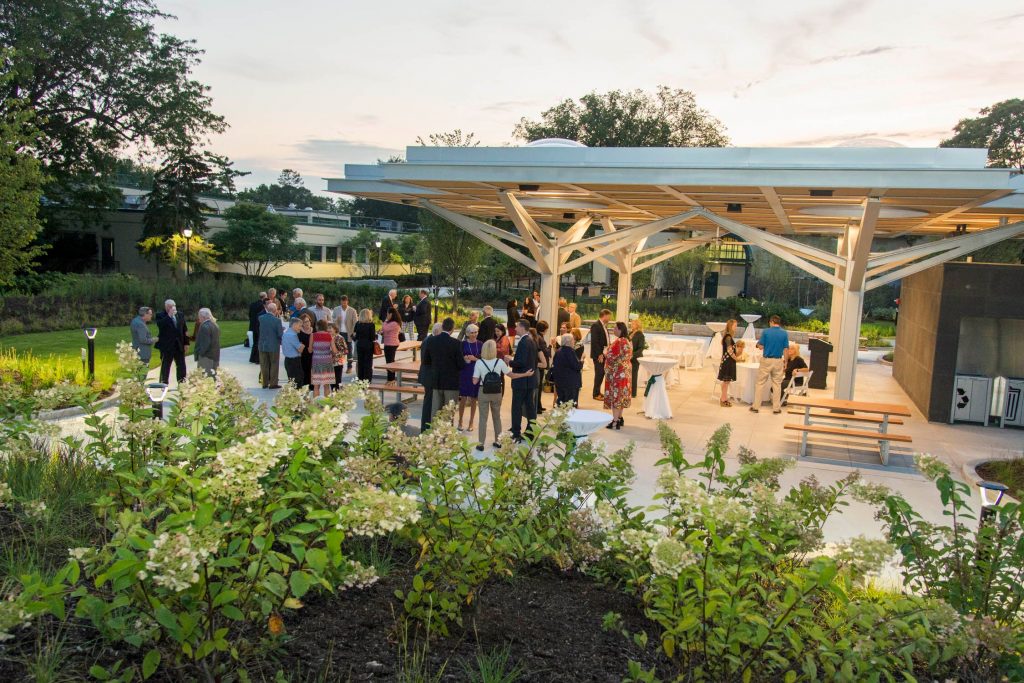 Guests celebrated the addition of The Hamill Family Plaza with cocktails at an opening party in the pavilion described below.
Located in the middle of the plaza is a large, open-sided, three-season pavilion that is the perfect setting during the warmer months for education programs such as Family Fun Saturdays and teachers' courses. After zoo hours, the area provides a venue to rent for private functions.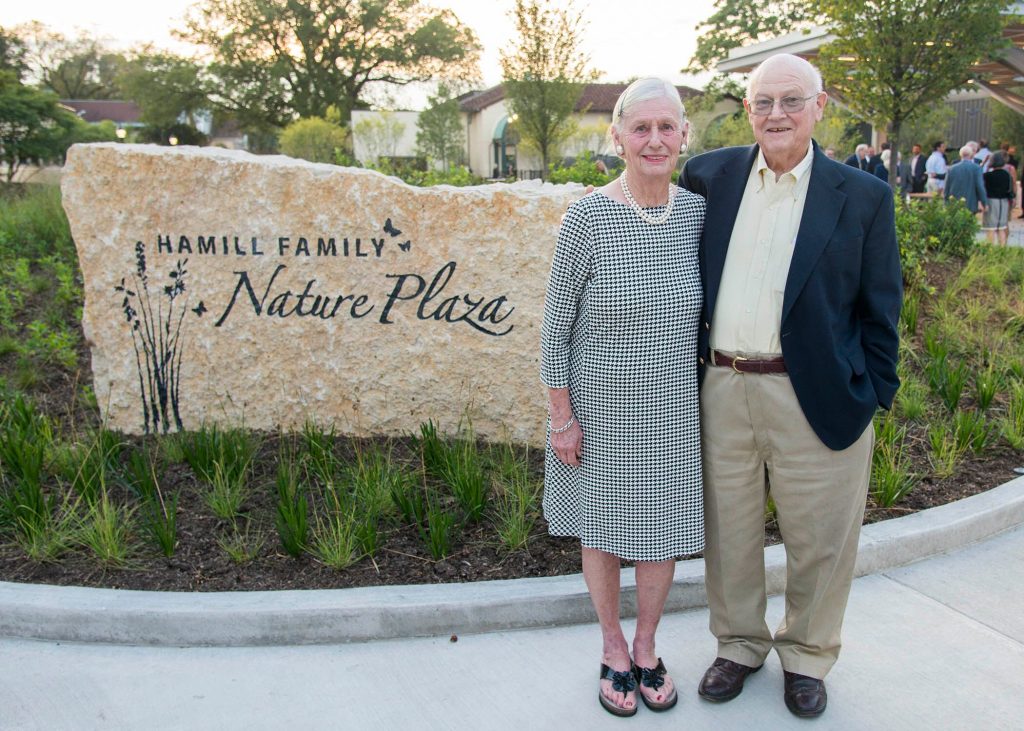 Nancy Hamill and Chicago Zoological Society Governing Life Member Jonathan C. Hamill of Barrington welcomed guests to the opening party.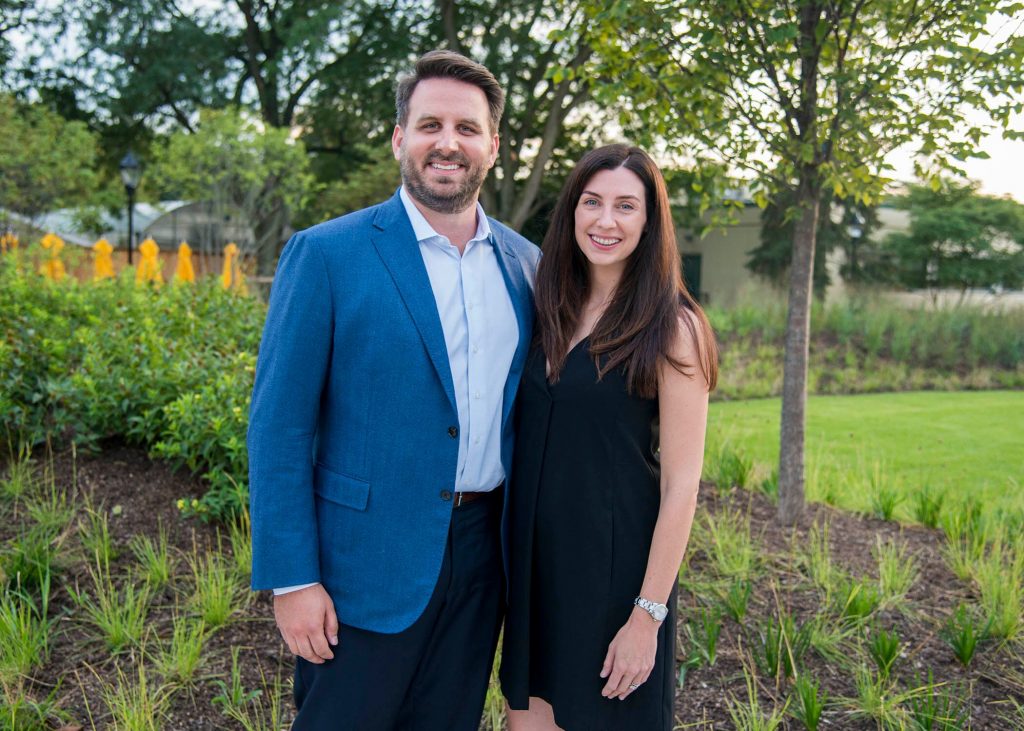 Chicago Zoological Society Trustee Steve Groetsema and Suzi Groetsema were among the guests at the opening of the Nature Plaza.
 Chicago Zoological Society Women's Board Member Cookie Cohen joined Jim Bramsen and Chicago Zoological Society Vice Chair Betsy Bramsen.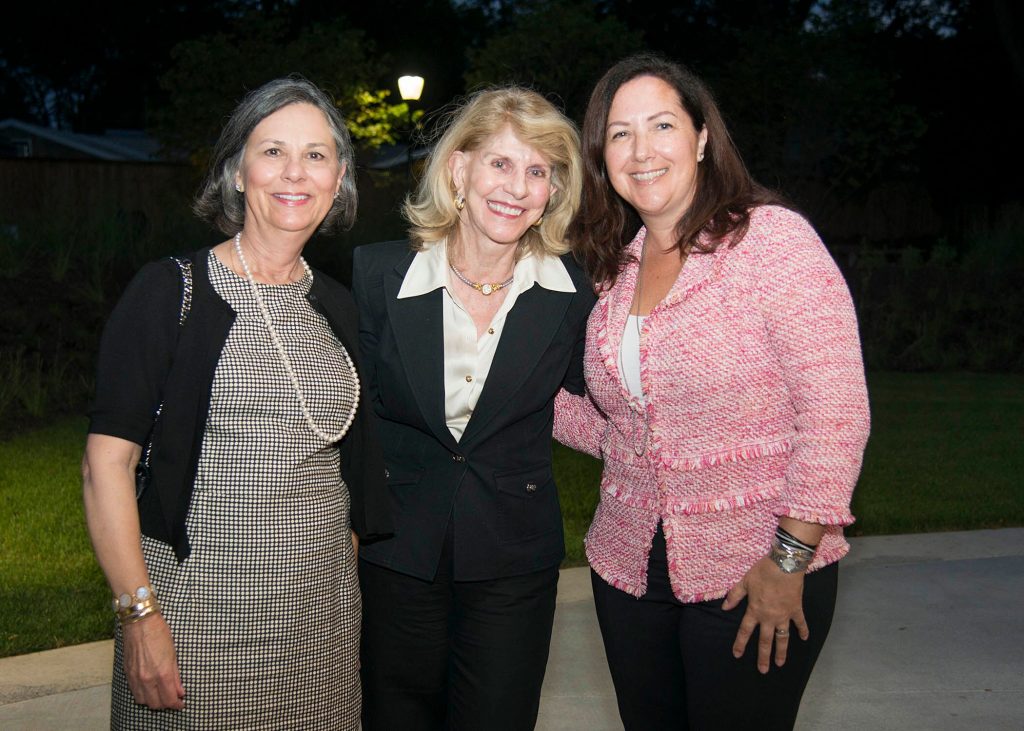 Vicky Smith and Chicago Zoological Society Women's Board Members Kathleen Amatangelo and Jennifer Bellini.
 Chicago Zoological Society Trustee Jerry Manne and Chicago Zoological Society Honorary Women's Board Member Sandy Manne.
 Kendra Croll and Leslie Roberts.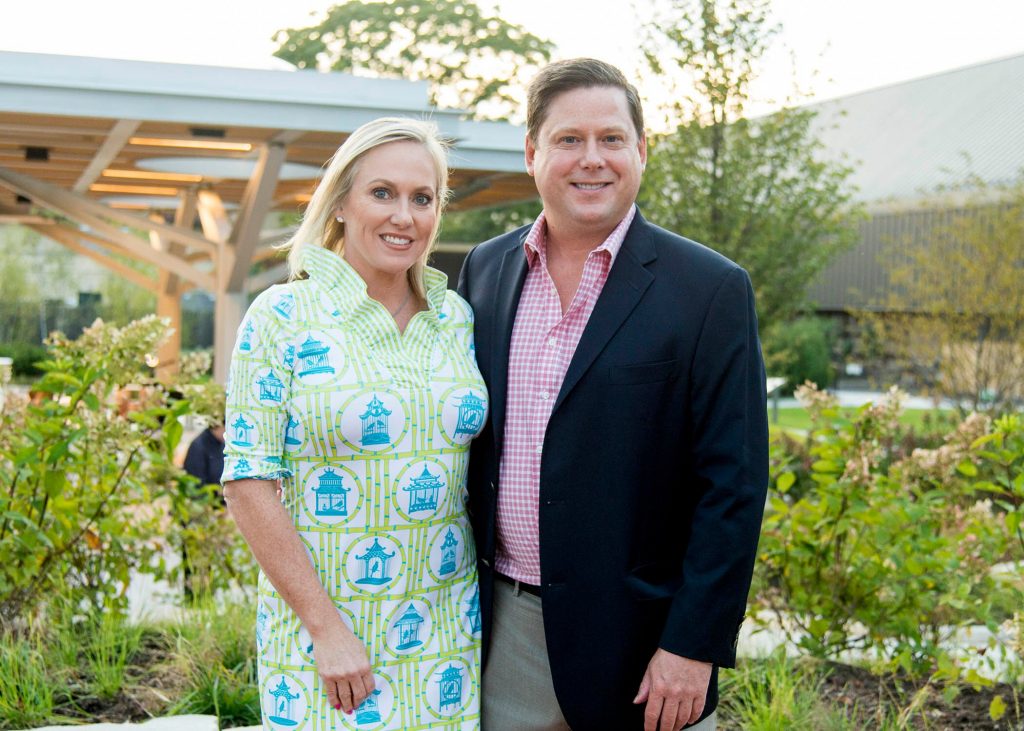 Chicago Zoological Society Women's Board Member Josie Croll and Bryan Croll.
Esther Bryan and Chicago Zoological Society Trustee Jim Bryan.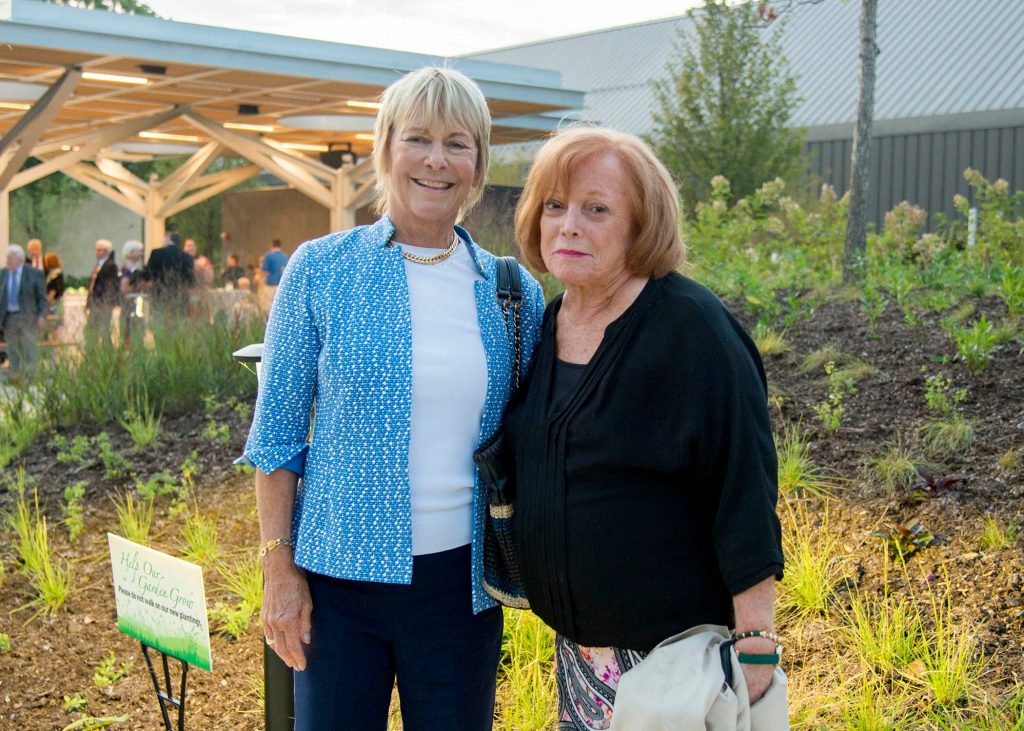 Chicago Zoological Society Trustee Heidi Huizenga  and Carla Schlemmer.
Leslie Roberts with one of the zoo's animal ambassadors
Photo credit: Kelly Tone and Cathy Bazzoni/Chicago Zoological Society