by Lenore Macdonald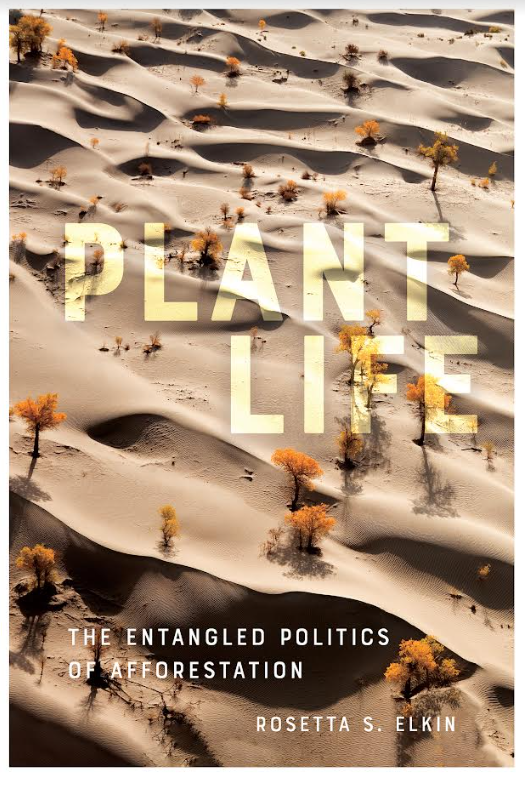 Plant Life: The Entangled Politics of Afforestation by Rosetta S. Elkin is an engaging exploration of the intricate world of plants, weaving together science, political and economic policy and theory, anthropology, history, and personal anecdotes to shed light on the profound connections between humans and the plant kingdom—and the impact of policy and economic decisions on the environment and communities. Elkin's deep passion for the botanical world and her eloquent use of the English language make this book a captivating and informative read for plant enthusiasts; conservationists; ecologists; political, governmental, and economic disciples; and those seeking a greater understanding of the natural world.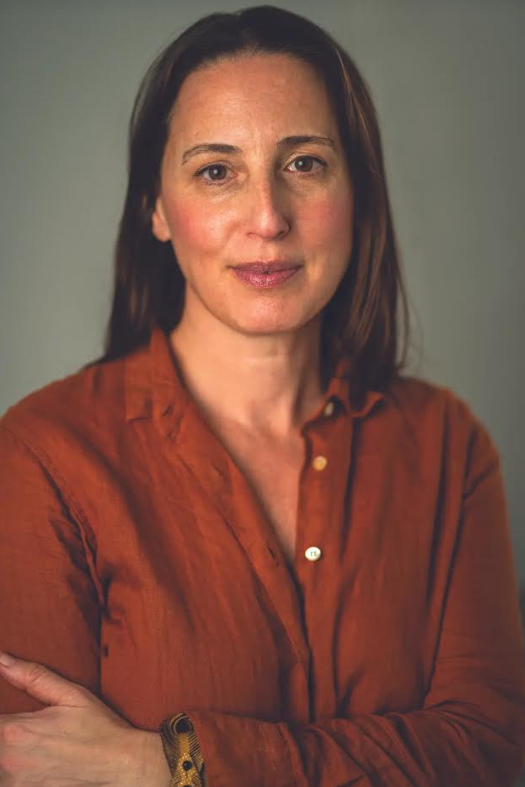 Rosetta S. Elkin, Renaissance Woman: Professor, landscape architect, plantswoman, ecologist, conservationist, writer, photographer, artist, and philanthropist. Photo courtesy of Pratt Institute
Elkin is Academic Director of Pratt Institute's new Master of Landscape Architecture Program as well as an accomplished landscape architect. She is the founding director of Practice Landscape, a collaborative, multidisciplinary firm specializing in ecological assessments, plant inventories and research-led landscape design. Her innovative Practice Foundation supports projects via opening access and expanding approaches to landscape design, by funding through its Practice Grants program, individuals and groups committed to alternative practices.
Elkin has over twenty years' experience in the field, and a body of highly regarded research spanning the fields of horticulture and ecology. She is also an Associate of Harvard's Arnold Arboretum. Her career is inspired by a closer understanding of the climate in relation to how societies represent, respect and cultivate land. In Elkin's words: "The endless connections between plant and human life are physically manifest in the landscape, while the practices that unite people and place are entrenched in their relationship to plants."
Plant Life embodies Elkin's philosophy—and much, much more.
"Afforestation programs incentivize planting across drylands. In the deserts of Inner Mongolia, the image of a tree such as Populus spp. Conceals the environmental cost of planting trees, an entanglement between imported units and existing plant life." Photography copyright Ian Teh. All rights reserved.
Elkin uses three supracontinental afforestation (tree planting) projects to inform the reader and illustrate her well-reasoned and scientifically supported positions: Africa's Great Green Wall, the United States' Prairie States Forestry Project, and China's Three Norths Shelter System. She examines the three projects in three sections, titled respectively Artifact, Index and Trace, defining the three terms and using them to illustrate greater concepts. Elkin questions the wisdom of these large-scale planting projects and their impact on the areas' flora and fauna, while exploring the political and economic motivations (under the guises of conservation, climate change and environmentalism) vis-à-vis other, perhaps less noble, goals. Likewise, the law of unintended consequences abounds in all three project examples.
Africa's Great Green Wall imagined by the procedures of artifact, index, and trace; image created by Rosetta S. Elkin. In Elkin's words, "Through the lens of artifact, plants are rendered productive or unproductive, and emerge as property or resource…." 
Africa's Great Green Wall, 2015 to present. The African project advances afforestation as a supranational, cross-continental initiative to unify eleven countries along the sub-Sahelian range. Image created by Rosetta S. Elkin.

Elkin does not mince words about the urgent need to protect plant species and habitats. She discusses the threats facing plants in the modern world, from habitat destruction to climate change, urging readers to act and become wise, thoughtful stewards of the natural world. She questions whether these large scale, continent sweeping tree planting projects are part of the problem–and not the solution.
The United States' Prairie States Forestry Project imagined by the procedures of artifact, index, and trace; image created by Rosetta S. Elkin. "Index refers to the accumulation and distribution of planting units." In the Index section, she "explores the rise of afforestation in the United States through the persuasions of index. The authority of index advances the Prairie States Forestry Project, laying claim to tree planting as a national effort."
"The Prairie States Shelterbelt Project, 19334-42. The American project was a New Deal program that positioned afforestation as an environmental demand, although it was a social policy." Map created by Rosetta S. Elkin
She encourages the reader to consider fully the ramifications of these three large projects —horticulturally, culturally, botanically, environmentally, conservation-wise, politically, economically, and socially. In her words, "Something comparably risky unfolds in the agreement that tree planting is always a universal good." (writer's emphasis) She persuasively offers that serious damage has been done and that afforestation cannot offset deforestation; another solution must be found.
Three Norths Shelter System imagined by the procedures of artifact, index and trace; image created by Rosetta S. Elkin. "Trace accelerates afforestation in material terms." It "is distinguished on the ground by an infrastructure of dryland development, the register of nurseries, rows, grids, belts and blocks." It refers to the evidence of tree planting radically disconnected from context which is "the landscape of afforestation."
"Three Norths Shelter System, 1978-2050. Chinese afforestation is sustained by modifying goals in phases, enlarging control of vastly differentiated cultural and biotic landsapes." Map created by Rosetta S. Elkin
Plant Life extends beyond the realm of science, delving into the cultural and historical significance of plants, people, soil, insects, animals and more. Elkin skillfully examines the ways in which plants have shaped human civilizations and highlights the profound interconnectedness between plants and humanity.
Afforestation across the Taklamakan Desert, the second-largest moving-sand desert on the planet. The design typology requires artificial land flattening or compaction in advance of installing the -"straw grid" configuration and drip line irrigation. The next step is tree planting in units, a tally required to ratify global mandates. In all cases, the trace of afforestation typically follows state-sponsored infrastructure. Photograph copyright 2006 by George Steinmetz
One of her notable strengths is her ability to convey complex scientific concepts in a manner that is accessible to readers with varying levels of botanical knowledge. Elkin masterfully presents the fundamental principles of plant biology and other concepts, providing a solid foundation for readers to understand the importance of what is at risk.
Ulmus pumila L. planted as a shelter belt. Photo courtesy of and copyright by Rosetta S. Elkin
Plant Life is a captivating exploration of the plant world, and a novel, compelling treatise addressing large-scale, government-driven environmental, conservation and climate change solutions.  With its engaging prose, accessible scientific explanations, helpful illustrations, and emphasis on the cultural and historical significance of plants and people, the book offers a holistic and enlightening journey through the botanical realm while forcing the reader to confront whether we are on the best path for addressing important political, economic, social, cultural—and botanical–issues.
Photo credits:
Photo of Rosetta S. Elkin courtesy of Pratt Institute.
All other photos courtesy of and ©Rosetta S. Elkin, all rights reserved, unless otherwise specified in the caption with the respective photograph.
© 2023 Lenore Macdonald. All rights reserved.