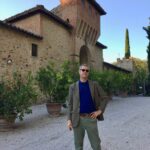 By Francesco Bianchini
The quintessential birthday cake in my family was a chocolate one with the misleading name of ghiaccio-cafè. Although coffee was among the ingredients, ice – the ghiaccio – had no other relevance than an interval in the refrigerator before serving to compact the cake. By popular demand, Nazarena, Olimpietta or Augusta prepared the ice-cafè birthday-after-birthday faithful to that familiar lexicon. First they whipped a pound of butter with the same amount of fine white sugar, eight egg yolks, and four cups of leftover coffee. The result was a heavy cream that was alternated with a double layer of ladyfingers or sponge cake, softened by steam. The layers were then covered with chocolate custard, and that was it. I've asked around but no one outside our clan has ever heard of this recipe, and it runs in my family's DNA to the extent that, some time ago, a cousin created a Facebook group she called the 'Ice-Coffee Club'. It was a short-lived affair, remaining – as is easy to imagine – utterly closed and exclusive.

Birthday kids: Federico, Francesco, Stanislao, Sofia, Filippo, Fabrizio
As the different cooks who took turns in our kitchen grew older, their hands became more shaky and uncertain. Over time, their skill in inscribing names and decorating the top of each ghiaccio-cafè deteriorated to worm-like streaks. Perhaps they hadn't calculated the space available with foresight, and the last letters of a name, or a word, ended up badly squashed against the edge, or double consonants arbitrarily suppressed, to maintain the sense of the auspicious message. A thorn in my side – always devoted to the strictest perfectionism – was the sight of those rough squiggles whose loops and flourishes, garnishing the edges, rather resembled the outline of an EKG.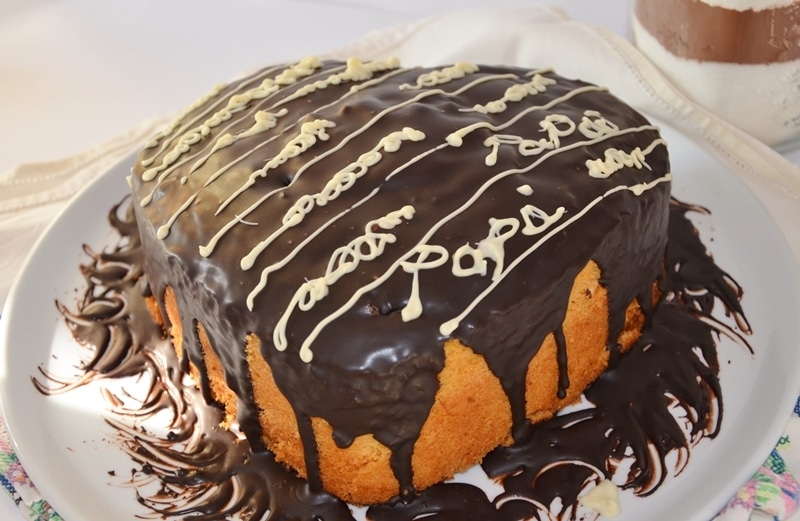 Scribbles and squiggles, the cake of my discontent
Interestingly, I later became an avid collector of samplers, the works of little girls in days gone by who were encouraged – sometimes forced – to embroider the letters of the alphabet, their names, completion dates, and other embellishments. Not the ones that are perfectly symmetrical and spaced, with the right sequence of letters and numbers, rather those that have some gross and/or pathetic defect. You can tell when the unfortunate girl realized too late that she'd misjudged the spacing and had to tighten up the letters, or add an unplanned line. Through those mortifying attempts I deduce a far more intriguing story than in the impeccable works.

Poor Elizabeth! She scrambled her alphabet
My aversion to ice-cafè wasn't merely aesthetic. The cake was not only ugly to regard, but also usually indigestible – in fact nauseating with all that butter and sugar. When asked what type of cake I wanted for my birthday – which falls at the end of July – I had no hesitation: a semifreddo of chilled whipped cream with strawberries, as opulent as a bride in church.
Happy birthday to me!