Could Be Yours
Bill Zwecker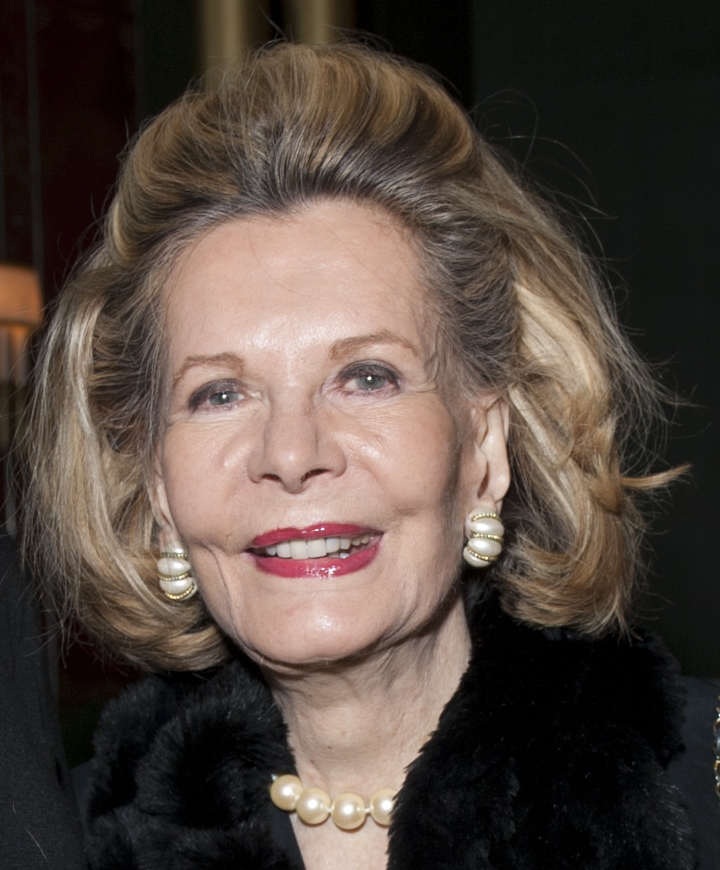 By Megan McKinney
Bill Zwecker, who for decades has reported on some of the greatest stars of our time, is of course a star himself. Hindman Auctions knows this and will stage an online auction of Bill's large collection of memorabilia from Thursday, October 28 until Friday, November 19. https://hindmanauctions.com/digital-bid-room.
The approximately 200 lots will include many one-of-a-kind items from the worlds of Hollywood, Broadway, Fashion, Sports and Politics.
Letters to Peg Zwecker from Joan Crawford are among the auction items.
The sale will include contributions from Bill's late mother, the popular newspaper columnist Peg Zwecker, whose lots include correspondence with famous fashion designers, film stars and political figures ranging from President and Mrs. Nixon to Robert Kennedy and Lady Bird Johnson. Bill's collection features historic pieces connected to Oprah Winfrey, Michael Jordan, the "Harry Potter" films and the Chicago 7 trial.
Michael Jordan signed his book, For the Love of the Game to Bill as a 50th birthday present. This could be a once in a lifetime Christmas gift for the basketball aficionado in your life—well worth the $500-700 estimate.
Oprah will never forget that "when other people were kicking me in the teeth," she was "lifted up" by Bill's kindness. What a steal–if the gavel comes down within the $200-300 estimate, which we seriously doubt. There are at least six ladies on Classic Chicago's Facebook page alone who would kill to be able to hang this treasure on the boudoir wall.
Now this one is amazing. A personal, hand-signed letter to Peg Zwecker from Former President Richard M. Nixon regarding the health of his wife, Pat. According to the estimate, it could be yours for a mere $200-300.
Additional serious history: during the Trial of the Chicago 7, WMAQ-TV courtroom artist Verna Sadock made this original drawing, which she signed to Bill Zwecker. Estimate: $200-300.
The above items you can find in Hindman's auction catalog with estimates, but we talked with Bill and poked around on our own to find other surprises in the sale.
Tom Hanks won an Oscar nomination for his role in Cast Away as the Federal Express employee who survives a plane crash at sea.  During four lonely years on a desert island, his only hope is that a plane will fly over and see his pathetic HELP message written in the sand.
During that time the poor guy's only friend is a volleyball named Wilson (well, it's written right there on the ball). Here's the star holding a miniature of the ball given to media members.
But then yesterday Hindman sent over a shot of the ball Tom signed for Bill, with HELP! in the big letters above his signature. No estimate here, but it has got to be a favorite.
Actor Jeff Bridges is known to Hollywood insiders for shooting candid photos on sets of the films he makes, working between takes and behind the scenes. After the film is finished, the shots are published in privately printed books, which he gives as gifts to cast, crew and special friends—like Bill Zwecker. Above is a candid of Toby Maguire with Director Gary Ross from Seabiscuit. The Seabiscuit book and others, including one from the filming of The Contender, are in the November l9 auction, as well as, below, his book from The Big Lebowski, the acclaimed Coen Brothers film starring Jeff with Julianne Moore and John Goodman.
The auction, Seeing Stars: Property from the Collection of Bill Zwecker, will be held online from Thursday, October 28 and continue into November 19, when live online bidding will take place  through the Hindman Digital Bid Room. https://hindmanauctions.com/digital-bid-room.
Bidders can also bid on the Hindman app, which can be downloaded and used on iOS or Android. The Hindman app can be downloaded from the App Store or Google Play. 
Edited by Amanda K. O'Brien
Author Photo: Robert F.Carl