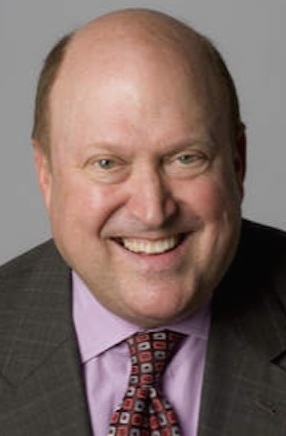 By Bill Zwecker
Renée Fleming ,  Anthony Freud and Renee Crown.
To say the recent Lyric Opera of Chicago's 25th anniversary tribute to the company's beloved creative consultant and world-acclaimed soprano Renée Fleming's was a "love fest" — is something of an understatement. From the moment Fleming stepped on stage — the vocal artist Lyric's General Director Anthony Freud called "a singer that comes along once in a generation" — the evening was her's to cherish, as a Who's Who of Lyric supporters and Chicago opera fans roared with approval. 
The concert was not only an opera-lover's chance to once again enjoy Fleming's magical singing, but also an opportunity to hear the amazing talents of such great singers (and clearly good Fleming friends) as Sondra Radvanovsky, Lawrence Brownlee, Eric Owens, Christian Van Horn and Quinn Kelsey — as well as top artists from the Ryan Opera Center — the Lyric's wonderful training program, so favored by Fleming herself.
The night's program, carefully curated by Fleming included an enchanting opening number, with the evening's star reprising Porgi amor, from The Marriage of Figaro.
Then it was on to some amazing singing by the artists listed above — featuring popular arias and other vocalizations from classic composers Verdi, Puccini, Donizetti, Boito, Dvorak, Gounod, Massenet, Offenbach, Floyd and Lehar — plus more modern Broadway fare created by Rodgers and Hammerstein, Lorenz Hart and Adam Guettel.
Fleming added a lovely highlight to punctuate her performance of Fable from Guettel's  The Light in the Piazza, by announcing (for the first time) that she would be bringing a special 10-performance production of that musical (created by Guettel, Richard Rodgers' grandson) to the Lyric this coming December. That announcement delivered by Fleming from the stage, not surprisingly, brought a thunderous ovation from the Lyric audience.
Another, special, non-vocal moment during the concert came as the Lyric Opera orchestra's principal violinist, Robert Hanford, conducted by Patrick Summers, performed an exquisite rendition of Meditation from Thais, prior to Fleming's own performance of Baigne d'eau mes mains  from the Massenet opera's third act.
A well-appreciated, lighter note to the evening was provided by Emmy-nominated actor and singer Tituss Burgess (Unbreakable Kimmy Schmidt) who not only charmed with his wit and charm as the evening's emcee, but also surprised the crowd with a terrific jazz piece, which he accompanied himself on the piano.
Not surprisingly, key Lyric supporters and board members gathered before the program in the opera company's Graham Room, beautifully bathed in glowing pink and rose lighting for cocktails, plus some light edibles that including sliders, crab claws and jumbo shrimp. The smart folks DID partake of the food offerings, since the post-show dinner — at the Ritz Carlton's ballroom did not begin until well after 10 p.m.
Among those spied enjoying this extremely special evening were the evening's lead sponsor Liz Stiffel, plus platinum sponsors Renee and Lester Crown (Renee Crown also served as the event's chair), Shirley and Patrick Ryan and Ann Ziff, as well as Gilda Buchbinder, Elizabeth and Michael Cole, Ken Norgan, Chaz Ebert, Lyric board chairman David Ormesher and his wife, Sheila, Ruth Ann Gillis and Michael McGuinness, Paul Dykstra and Spark Cremin, Kay and Malcolm Kamin and Cynthia Davidson.
All in all, it was another unforgettable night at the Lyric — one everyone there will long remember.
 David Ormesher, Lyric board chair, and his wife Sheila Ormesher.
Chaz Ebert, Lyric board member, with Quinn Harrison and Brenda Robinson.
Cynthia Davidson and Young Chung.
Gilda Buchbinder, Lyric board member, with Malcolm and Kay Kamin.
Jim and Julie O'Connor, Cathy Busch, and Michael and Elizabeth Cole.  The Coles are on Lyric board & Women's Board respectively.
Liz Stiffel and Tituss Burgess.
The Ryans, Quinn Kelsey and Sondra Radvanovsky.
Crowns embracing Renée.
Renée Fleming and Ann Patchett.
Renée Fleming dancing with Christian Van Horn.
Renée F. and Anthony Freud and Renee Crown with the pink "Lyric" jackets. Renée Fleming + Renée Crown are known as "R2" (R squared), and the jackets were custom made and presented to them at the gala.
Ruth Ann Gillis, Lyric board member, and Michael McGuinness.
Photos by Jaclyn Simpson, Dan Rest, Todd Rosenberg and Kyle Flubacker