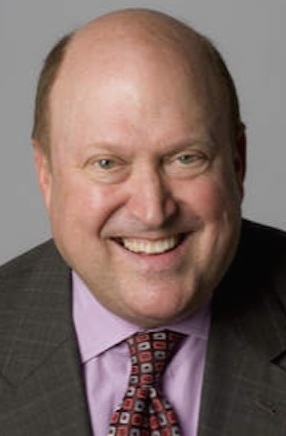 By Bill Zwecker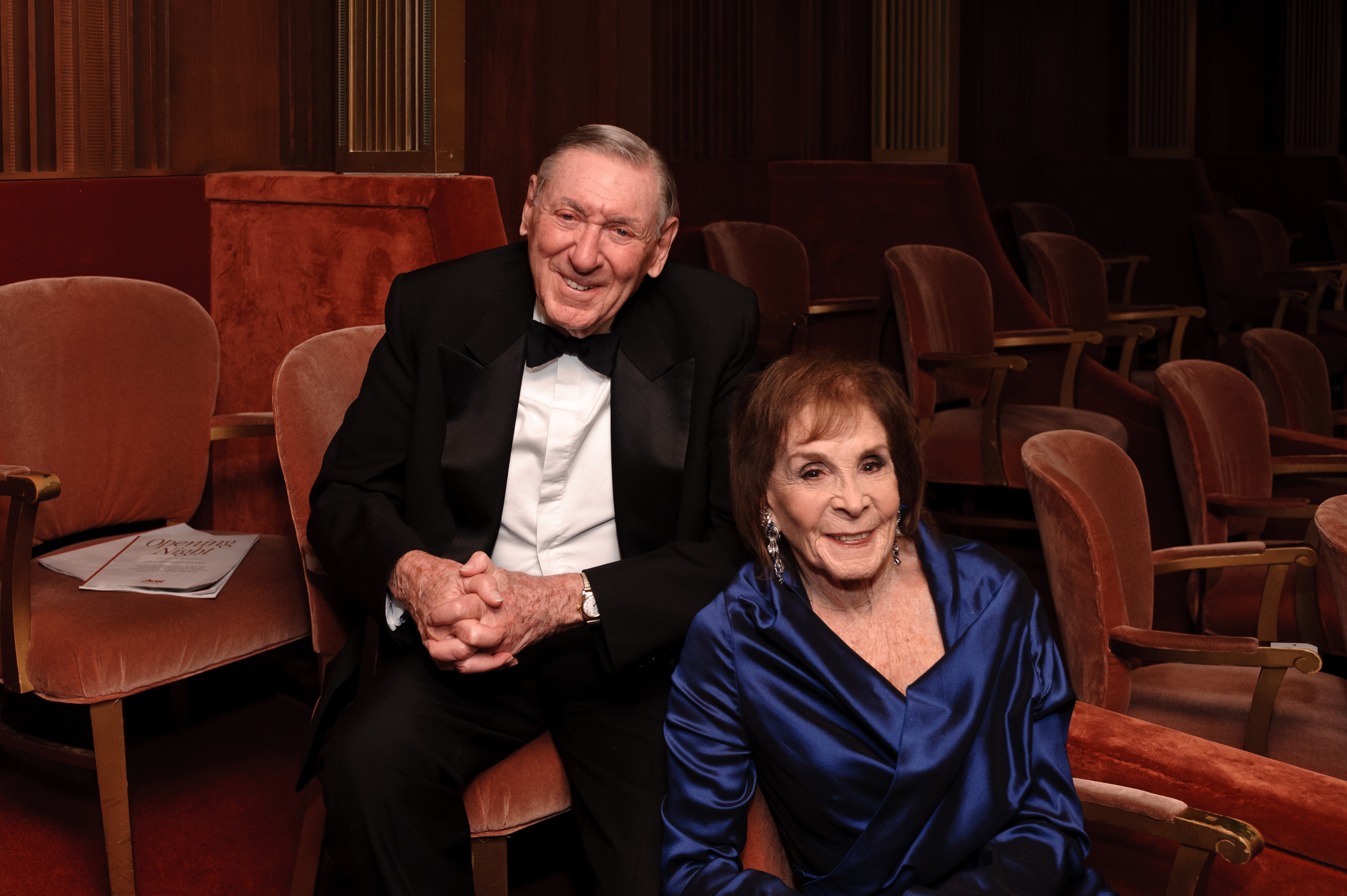 Lester and Renee Crown.
The Chicago skies might have been overcast and threatening rain Saturday night, October 6th, but the mood of the legion of opera lovers inside the Ardis Krainik Theatre at Lyric Opera was definitely sunny as the city's acclaimed opera company launched its 2018-2019 season.
As the crowd arrived, it was clear the selection of Puccini's La bohème to open Lyric's 64th season was a very popular choice. Walking into the opera house, longtime major Lyric supporter Renee Crown — accompanied by her husband, Lester — laughingly declared, "I love it! I just will have to be careful not to sing along!"  
Anthony Freud and Gilda Buchbinder.
As Lyric General Director, President and CEO Anthony Freud explained, it was time for this new La bohème production — co-produced with the Royal Opera House, Covent Garden and Teatro Real Madrid — it's the first new production in 46 years.
"When you're doing a piece as popular as bohème, you have to find a way both to make it fresh, and energized and exciting for people who have never seen it before, but also it's such a beloved piece — and so many of our audience have seen it before — I want people who come back to it to feel like they are experiencing the real bohème. To me this production achieves both goals."
As for the decision to open the season with this particular opera, Freud added, "It is one of the most popular operas of all time. We do it as often as we can. We don't want it to lose its appeal, by doing it too frequently. Our old production gave it good service, but it was time to give it an honorable retirement. For me, for Lyric to do the first new La bohème in nearly half a century, it deserved the opening night of a season."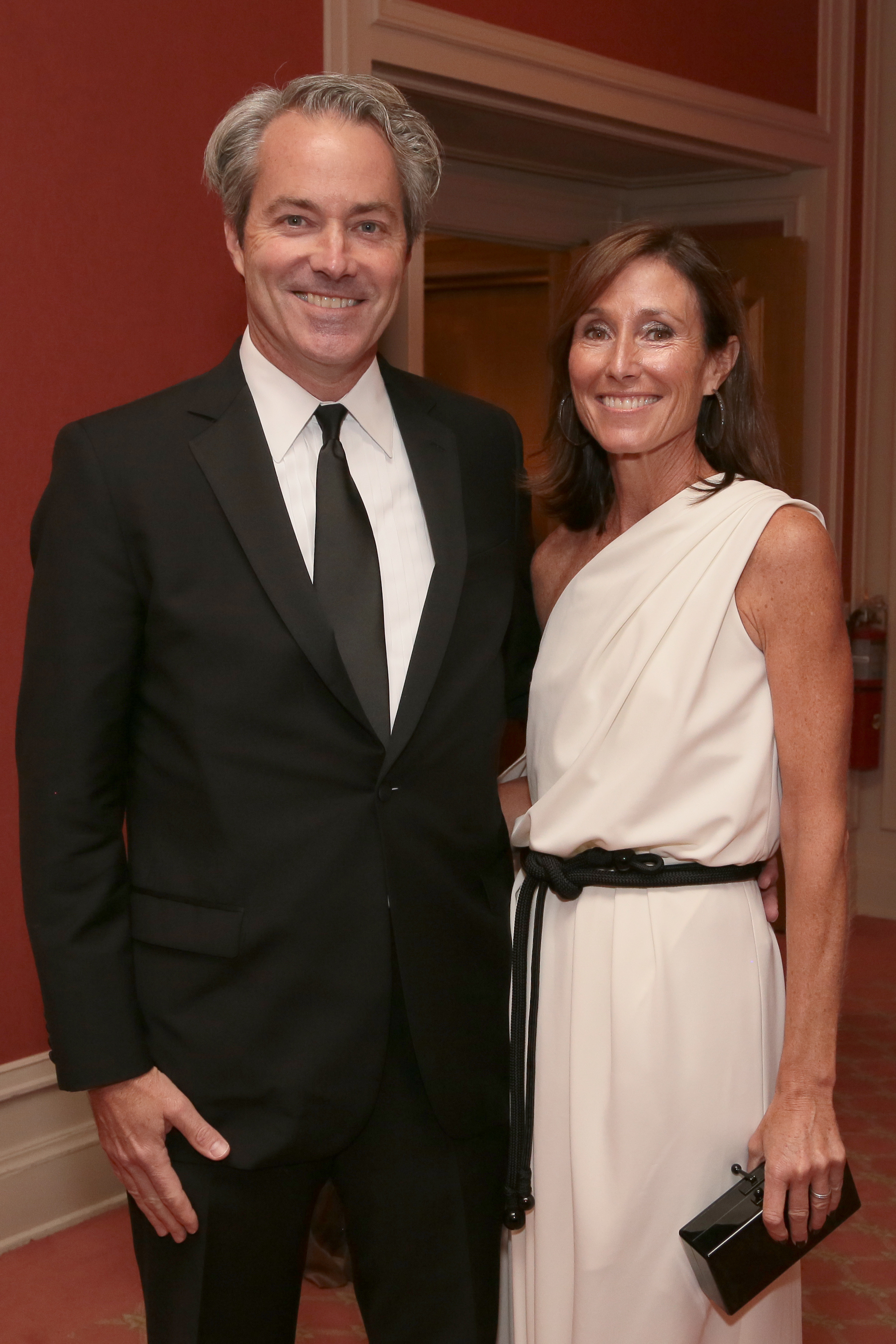 Chris and Eileen Murphy.
Speaking of this Puccini classic, the new production justifiably rated huge raves from the opening night ticket-holders.
Danielle de Niese.
Along with the phenomenal singing by all the principals — including Maria Agresta as Mimi, Michael Fabiano, making his brilliant Lyric debut as Rodolfo, Zachary Nelson (Marcello), Adrian Sampetrean (Colline), Ricardo Jose Rivera (Schaunard), Mario Rojas (Parpignol) and Danielle de Niese, who literally stole every scene she was in with her magical performance as Musetta — major kudos were given to the spectacular sets and costumes created by designer Stewart Laing in his Lyric debut, wonderfully aided by the imaginative lighting designed by Mimi Jordan Sherin. The falling "snow" in various scenes was something I will long remember as a stage theatrical special effect that was truly inspired.
Edgar and Miki Jannotta.
Given so many of the opening night guests had seen so many operas in their lifetimes, it was understandable that they might not remember the first opera they had ever attended. "I'm not exactly sure which one it was, but I know I had to have been brought to it by my grandmother," chuckled former Lyric board chair Edgar Jannotta. 
The Honorable Corinne Wood and Paul Wood.
For others, that first operatic exposure still resonates. "It was here at Lyric," said veteran Women's Board member Florence McMillan. "I came with Diana Prince and it was Rheingold. My, that was a long time ago!"
Florence McMillan.
Mega-Lyric supporter Shirley Ryan, walking in with her husband, Pat, knew exactly when she first fell in love with opera. "I was studying in Paris, but I went to Vienna. Back then, all I could afford was a seat WAY up in the top balcony — in the nosebleed seats!" she said with a smile. "It was a performance of Salome. Certainly an intriguing introduction to opera!"
Pat and Shirley Ryan.
As he stood next to the bronze bust of Lyric's founding general director Carol Fox, well-known Chicago catering guru George Jewell — who provides the tasty edibles at several Lyric dining venues — Jewell reminisced about attending so many opening nights. "I do go back to the days of Ms. Fox," he said with a smile, mentioned a litany of famed Chicago families who first supported Lyric. "Whenever Carol came up a bit short with the finances, she somehow knew exactly who to turn to cover the costs," Jewell noted — pointing out how important establishing a good opera company in Chicago was to so many of the city's civic leaders.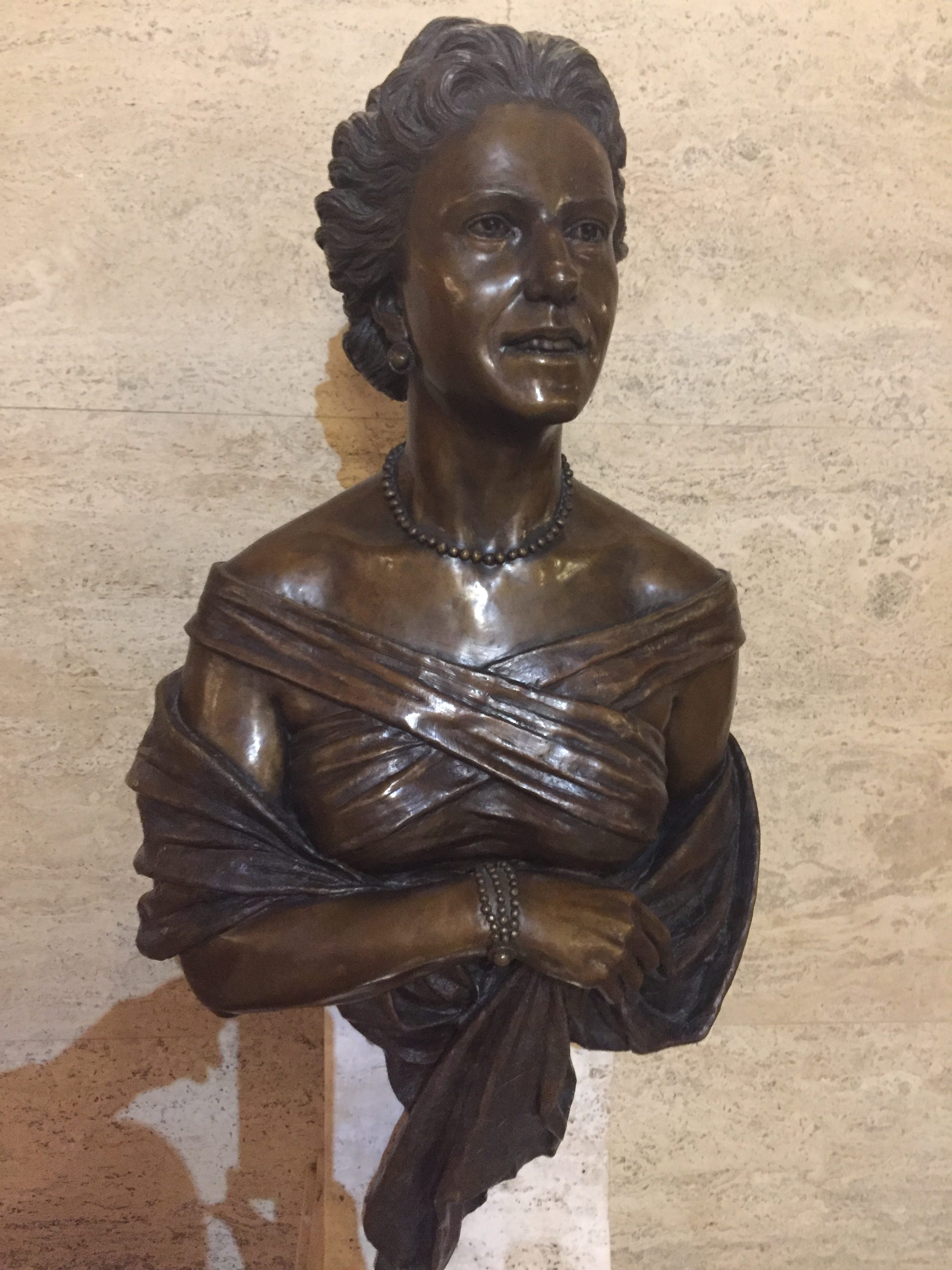 Carol Fox bust.
Of course, back in the 1950s, '60s and even in more recent decades, male attendees at opening night always wore white tie — and not merely the more popular tuxedo outfits of recent years. For opening night, 2018, the only gentleman I observed maintaining the tradition was Philip Hummer, who arrived for the evening with his elegantly attired wife, Lynn. (If I missed someone else in white tie — please excuse the omission here!)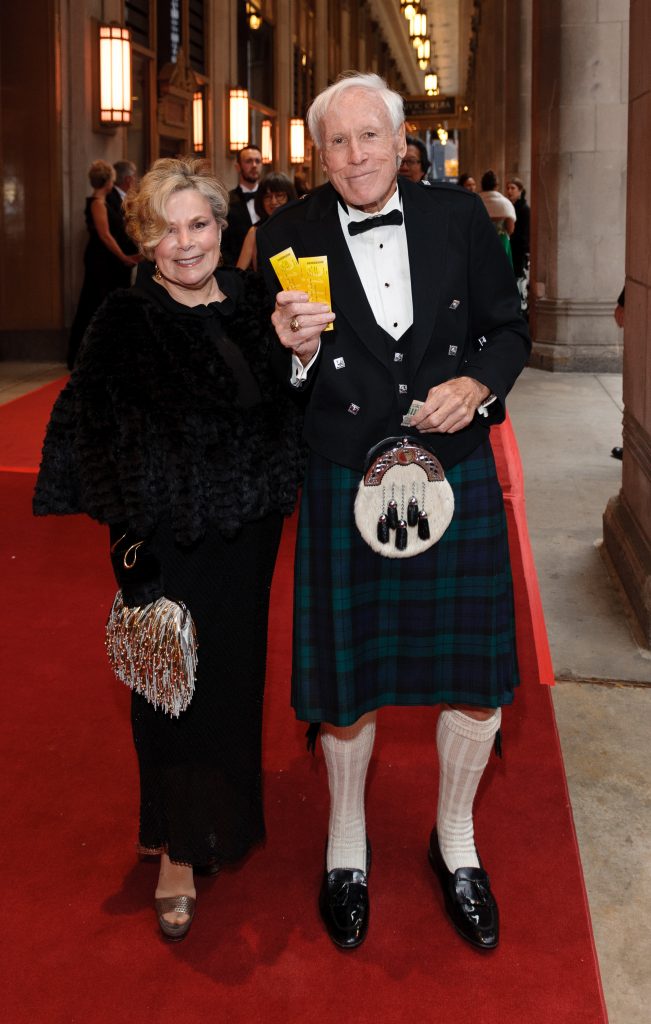 Karen Wallerstein and Robert Kemp.
One of the more charming outfits spotted in the audience was the Black Watch kilt proudly worn by Bob Kemp, who was among the throng loudly shouting "Bravo!" frequently following the talented cast's various arias.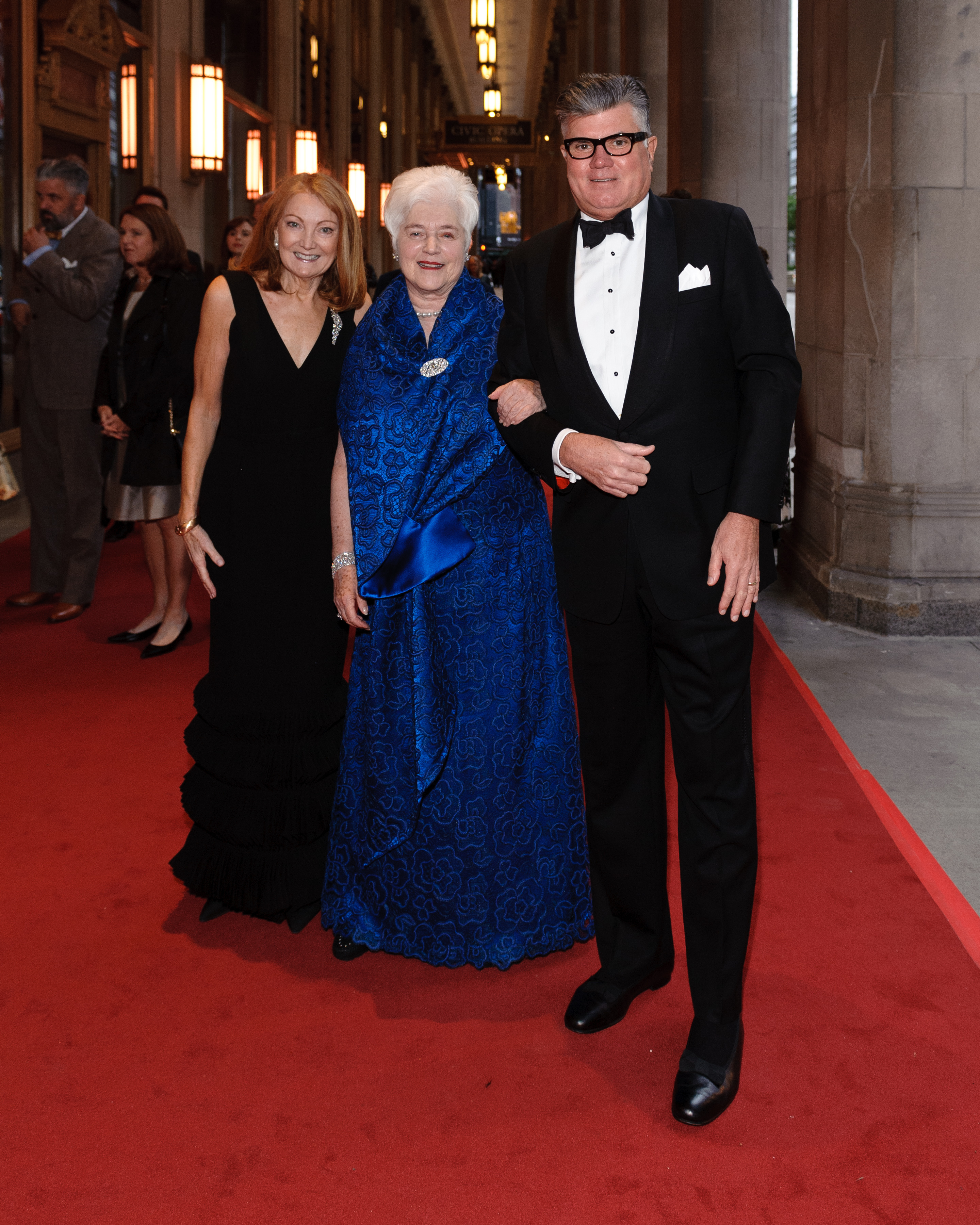 Ruth Ann Gillis, Liz Stiffel, and Michael McGuinnis.
As is the tradition, following the end of the performance — which was cheered by a prolonged, and well-deserved standing ovation — Opera Ball attendees traveled over to the Chicago Hilton for the gala evening's dinner and dancing, following the "Grand March" arrival of the La bohème stars and opera ball organizers. This year's gala co-chairs were Erica L. Sandner and Amelia Silva. The Lyric's Women's Board president is Nancy S. Searle.
Dance Floor at the Hilton.
John Krehbiel and Karen Gray-Krehbiel.
Nancy Searle, Women's Board President, with Opening Night Opera Ball Co-chairs Amelia Silva and Erica Sandner.
However, at the end of the night, it was clear who was the winner of the "Best Stamina Award." That had to go to Lyric's board of directors chairman David T. Ormesher — given he was running in the Chicago Marathon, beginning at the crack of dawn the next morning!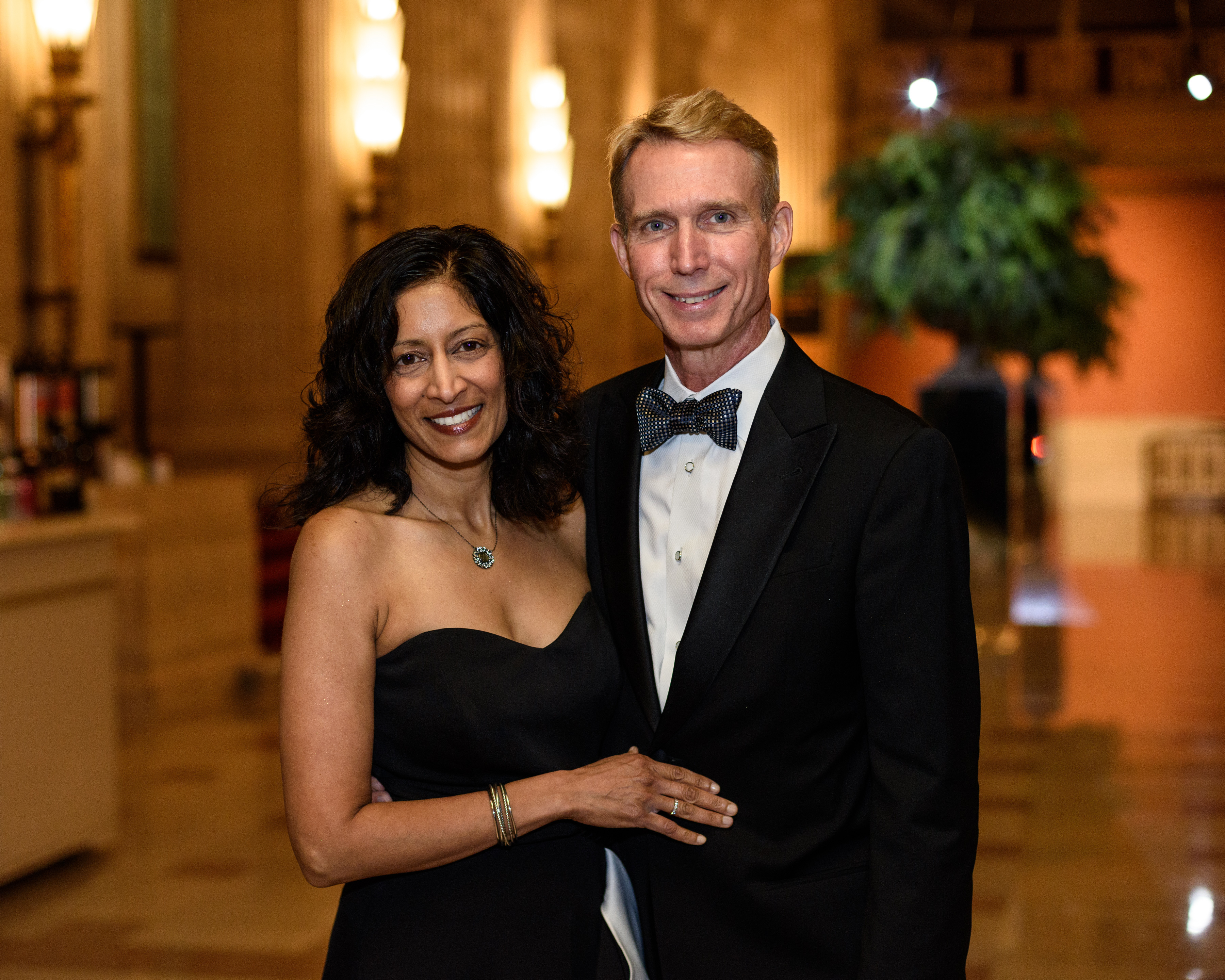 Sheila and David Ormesher.
Among the many supporters and friends of Lyric Opera spotted attending that magical La bohème opening night were Liz Stiffel and Gilda Buchbinder, who are both among the sponsors of the current production, Karen and John Krehbiel, Barbara and Jerry Pearlman, Corrine Wood, Andrew McKenna, Amy and Paul Carbone, Maria and William Smithburg, Rhona and Julian Frazin, Judith Pierpont, and Lyric's Music Director, Sir Andrew Davis, who had a "busman's holiday" opening night, happily watching La bohème from the audience — clearly thinking ahead to his busy season, which includes directing the upcoming performances of Idomeneo, Cendrillon and Siegfried.
Ted and Susan Plis, who represented the Julius Frankel Foundation, one of the production sponsors, with Anthony Freud and Sir Andrew Davis.
Photo Credit:
Kyle Flubacker
Robert Kusel
Dan Rest
Jaclyn Simpson