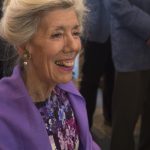 BY JUDY CARMACK BROSS
[Editor's note: Our first of a series on Chicago's new philanthropists begins with Bill Fox, equally at home climbing the Himalayas and working with high-net worth individuals as part of a team at Merrill Lynch as he is raising money for research at Lurie's Children's Hospital. What impresses us about Bill, and other youthful leaders we will profile in subsequent weeks is their determination to include non-profit work in their already packed daily schedules.]
Having completed in 54 triathlons, including many Ironman events around the world, Bill Fox is up for any challenge. Luckily for Chicago, and a variety of important charitable institutions, volunteerism is a top priority. For those who have known him since his days as a Latin School student, his commitment to helping others is a not surprising evolution from the thoughtful person he's always been.
Charlotte Matthews, a friend since childhood, summed up a few reasons why friends value Fox: "Bill has always had the warmest smile and greetings, which really draw you in. I am certain these traits have really endeared him to so many throughout his service to others, whether it be tutoring students or raising funds for organizations. Moreover, Bill is an adept listener and is phenomenal in remembering details of past conversations with the best follow-up questions. He is a sincere friend to so many of us who have always admired his kindness."
An avid athlete, Fox can deftly infuse even a work trip with a world-class workout: "At Merrill we have long-standing relationships with generations of Chicago families, many of whom now have homes in all corners of the globe," he explains. "I always pack my running shoes with me—there is something magical about running through a city at 5 am, whether it's New York or Shanghai or San Francisco."
When we sat down recently with Fox, we loved hearing more about his dedication to philanthropy—and how he spends his spare time.
How did you get interested in volunteering and what was your first assignment? Do you remember an emphasis when you were at Latin School?
Latin School created a community service program in the high school that required each student select a charity in the city and volunteer there regularly throughout the school year. After school, I took the 22 CTA bus to spend time with the children at Jane Addams Hull House. The children were in grade school, and I helped them with schoolwork. During these interactions, I remember walking away feeling a deep sense of fulfillment. When you spend time with people who may not have had all of the same advantages in life, you learn gratitude. 
How does volunteerism bring balance to your life?
Volunteering creates a sense of balance that leads to a positive influence on health. The irony is that giving your time to help others creates more happiness that doing something to directly make yourself happy.  
You have to be selective and find something that you feel passionately about, which can create a sense of community with others who are similarly committed to the organization. Many friendships have started through meeting people while volunteering. There is a positive energy that develops when working together for a good cause.  
What are some of the volunteer projects that you have most enjoyed?
I hosted a wonderful event for Women in Philanthropy on behalf of Lurie Hospital, which raised important dollars for research. A fellow Latin alumnus Bill Conway announced his candidacy for States Attorney. I felt strongly about Bill and his mission, and I hosted an evening for him with two friends. Many friends from Latin and the all over Chicago came to listen to Bill.
I have always admired your mother Kathy's volunteerism. How do you think volunteerism has changed since you observed her in action when you and your sister, Sheila, were children?
My mother set a wonderful example when I was growing through her involvement in the Goodman Theatre Women's Board, the Adler Women's Board, and as the head of Boys and Girls Club of the ULC. There was a time when one could give critical financial support by simply writing a check—it was a give-time-or-money binary decision. Today, there seems to be a greater emphasis on working closely with the community and the people it serves. The Goodman, by example, now serves 3,000 students through community engagement programs—free of charge in an arts-integrated curriculum.
What organizations are you working with now?
I am currently a member of Lurie Hospital Legacy Partners and Northwestern Memorial Foundation's Council on Philanthropy, and serve as an officer for the Illinois Society of Colonial Wars.   
In the past I've been involved with the Latin School through service on the Alumni Board. Through my family's ongoing charitable work, I was fortunate to attend the rededication of Fox Canyon Hiking Park a few months back. My parents made the largest private land donation on the history of Palm Desert, California, which formed the 98-acre hiking park. 
Is hiking a favorite pastime?
I try to live a healthy life and enjoy yoga, running, skiing, and travel. Competitive triathlons were a big part of my spare time—I've completed 54 including many Ironman events around the world, with the last Ironman event in Hawaii last July.   
I was fortunate to take a few weeks off last year to ski Kitzbuhl and St. Anton. Travel opens the mind. Last year, I was able to visit China, Japan, India, Thailand, and climb the Himalayas to visit Tiger's Nest in Bhutan.
Bhutan is one of the most remote countries in the world and it required a special visa granted by the Royal Family of Bhutan. I am a royal-watcher and heard about it after reading of Kate and William's journey in 2016. I was on a plane from India with the Royal Prince. He attended Andover.As long as one is young and physically fit, the climb to Tiger's Nest can be made. The air is thin and you feel winded and tired easily, but no special training is required.
And finally, what recommendations do you have for people just getting started as volunteers about how to get involved?
Start with a cause that you feel strongly about supporting. The genesis of my involvement with Lurie Hospital, formerly Children's Memorial, was due to a sibling who received life-saving care as a child.  
Most organizations have an auxiliary board for younger people as a starting point. It's important to be disciplined, be committed, and follow through on what you say you are going to do—I think it's acceptable to decline a project and know your time limitations. For many people, the time commitment can be intimidating, which is why one should be upfront and communicate how much time you are willing and able to give.