By Victoria Martin
Astrologer's Almanac August 2022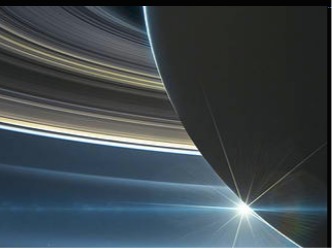 Highlights for August
July 30-August 2 FORECAST Wacky and wild stuff is going on; the mood is somewhat tense, even radical. Creative epiphanies are likely. ADVICE Do foster brilliance in self and others. Kind words soften anger and avert daring or dangerous behavior.
Mars conjunct Uranus
August 6-8 FORECAST A time when heavy workloads and peer pressure are widespread. An urgency to work or produce something is felt! ADVICE Even the most moderate and smart workers take on too much. Move carefully and pace yourself!
Mars Square Saturn
August 9-13 FORECAST It seems to be a significant, soulful turning point or a judgment day! ADVICE Embrace the teachings of eternally hip philosophers, wise souls, and learned, happy advisors.
Full Moon Phase conjunct Saturn
August 25-29 FORECAST The best leaders would move to help the underprivileged. Everyone can improve his or her sense of direction and increase performance skills. ADVICE It is a team effort with educators and wealthy people joining in the Utopian building plan.
New Moon Phase
Sunday, July 31 All Day FORECAST Pageants, theater, and historical observance provide a reason for mingling. ADVICE It's easy to feel good. However, if possible focus on the potential opportunities that are brewing.
Sun trine Jupiter
1st of 3 days FORECAST Events seems to show a zigzag trajectory and eccentricities. This keeps everyone alert. ADVICE The dominant public mood is restless or nervous; some neutralizing of that via cultivating peace and calm is helpful.
Mars conjunct Uranus
Monday, August 1
2nd of 3 days FORECAST Bursting forth on the scene are some results from elite groups, scientists, and inventors. ADVICE The ideas and products are progressive and some intimidating.
Mars conjunct Uranus
Tuesday, August
3rd of 3 days FORECAST Freaky events, funny behavior, and odd attitudes could describe today's mood in news and events. That is a portrait of what is going on in deep psyches, yet novel disruptions will not actually sustain. ADVICE Perhaps the take-away lesson is to stay calm! Also foster genius and tolerate eccentricities.
Mars conjunct Uranus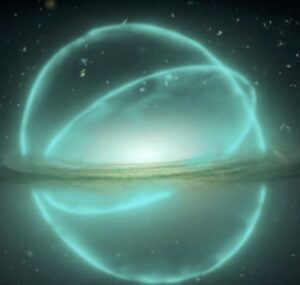 Wednesday, August 3
2:30 PM-8:30 PM CDT FORECAST To know the value of art, science, and academia will assist research presentations. ADVICE Include VIPs, authorities, and experts into cameo roles, testimonies, and accolades.
Moon trine Saturn
10:15 PM Wednesday- 4:15 AM Thursday CDT FORECAST Checking up on alliances' interaction it's natural to guard against offensive potential/material. ADVICE Plans call for troubleshooting. It could be that a worst-case analysis is your best friend.
Moon square Pluto
Thursday, August 4
All Day FORECAST There is a lack of traction, or it is difficult to make synergy happen. An attempt to fix or upgrade trivial yet important matters is in process. ADVICE Keep your sense of humor going. Be active and productive with mundane matters.
No Ptolemaic geometric relationships between the planets.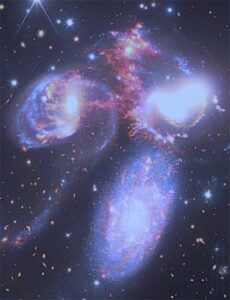 Friday, August 5
3 AM-9 AM CDT FORECAST It seems time to add legal support or commercial enhancers. ADVICE Boost up your performance pep talks, rehearsals and warmups. ADVICE Drive ambition powerfully and increase your odds of success potency.
Moon square Sun first quarter moon peak effect is sunset
1:15 PM–7:15 PM CDT FORECAST Now apparent is a karmic scorecard on topics of relationships, business, and health. The state of the physical body and other miscellaneous situations are of interest.  ADVICE It's a good time to take the pulse, do inventory, or get a progress report.
Moon conjunct Karma node
Saturday, August 6
12 AM-6 AM CDT FORECAST Intuition, empathy, and imagination are dominant dynamics. ADVICE Use optimal mystique but know the saturation point. As in cooking with spice sometimes less is best.
Moon trine Neptune
4:15 PM-10:15 PM CDT FORECAST This is an opportune time for contact with your long-term allies and close partners. ADVICE It's good to offer encouraging words at events maybe some flattery too! The main point is given praise where praise is due and needed.
Moon square Mercury
Sunday, August 7
All Day FORECAST Imagination and glamour added to current scenes will push the envelope and bring progress. ADVICE The transmission of love or feeling euphoria is an incentive to do something great.
Venus trine Neptune
1st of 3 Days FORECAST This is a serious time, yet there is an emerging cross-purpose or difficulty in place of harmony. ADVICE Be patient and use this episode as a character builder. If someone is on the edge don't push him or her over the cliff.
Mars square Saturn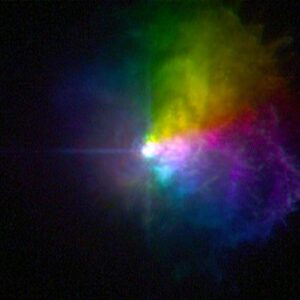 Monday August 8
2nd of 3 Days FORECAST Elite groups are internally at odds. Aggressive upstarts are challenging VIPs and leaders. There is war–like feelings or conflicts get nasty. ADVICE A rugged can-do demeanor it's okay. Overloading and heavy handedness is bad.
Mars square Saturn
Tuesday, August 9
3rd of 3 Days FORECAST Tempers run high, tasks generate difficult feelings, and people have trouble cooperating. A signal that it's too hot to handle or other red flags will appear. ADVICE Honor cautions or advisories and stay cool! People under stress generate impressions that are worth noting.
Mars square Saturn
All Day FORECAST Friendly depiction of the powers that influence the masses may be unrealistic. It's hard work yet we benefit from truthful adjustments to the situation. ADVICE This objective analysis perfects our coping devices. In the hyper sophisticated, modern world there's bound to be rewards but also lots of hoops to jump through.
Venus opposed Pluto
1st of 5 days  FORECAST It seems time to check up on study clusters and community consortiums, this is to find worthwhile ideas and alliances. ADVICE Support the missions and interests in common with others. This is a major, long-term unifying factor.
Full Moon Phase
Wednesday, August 10
5:45 AM-11:45 AM CDT FORECAST Here's strong evidence regarding individual and group passion and purpose. It seems like a life-or-death issue! ADVICE What is the pulse of the 21st-century? That is a hot topic. Monitor events closely! See what is bubbling up or hiding in plain site.
Moon Conjunct Pluto
1st of 3 Days  FORECAST For the leaders engaged at present, it's time to turn the corner and make choices. ADVICE Take into the future humane technology and usable science. Leave behind the nonhuman, dorky, or nervous stuff.
Sun Square Uranus
2nd of 5 days  FORECAST We are all verging on something big or building up to potent conclusions. ADVICE It is an opportune time to check in with a peer group. Also survey the opinions of experts and futuristic visionaries.
Full Moon Phase
Thursday, August  11
2nd of 3 Days  FORECAST Charismatic leaders aspire to greatness. Many are smart and technologically savvy. ADVICE Embrace true innovators, but shun radicals, as the latter may be disruptive to true progress.
Sun Square Uranus
3rd of 5 days peak  FORECAST Here is a peak of intensity regarding current dramas. The analysis may favor historic references. ADVICE Those who follow the rules will not be disappointed! Truth tests and reliable sources include elders and experienced people.
Full Moon Phase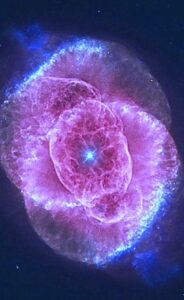 Friday, August 12
10 PM-4 AM CDT FORECAST Absolute compliance, and a new tradition of 'holding the space', as well as using the rules would describe the winners now. ADVICE Firmly prosperous themes used for visualizing will do the trick.
Moon Conjunct Saturn
3rd of 3 Days  FORECAST Odd chemistry in teams makes everyone nervous.  Or outdated policies of leaders regarding technology or science are detected. ADVICE Do your own research, so you have a truth-validated opinion.
Sun Square Uranus
4th of 5 days  FORECAST Continued crowd directives and a focus on progress will help the wild, discordant energy field be more productive. ADVICE Use charismatic touches. Emphasize friendship and harmony. Also express gratitude for all the good things in life.
Full Moon Phase
Saturday, August 13
5th of 5 days  FORECAST An abundance of emotional intensity is felt. There is resistance to rules, laws, and tradition. ADVICE Be realistic! There is a protective merit to restrictions, tests, and memory upsurges.
Full Moon Phase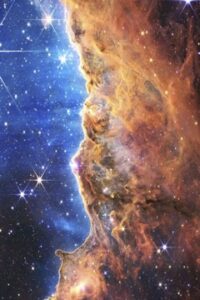 Sunday, August 14
4 AM-10 AM CDT FORECAST A transcendental mode catalyzes imagination. Many of us will opt to stay in the saddle by whatever means. ADVICE Good health and earthy, common sense will protect against psychic attack or stop sugar overload.
Moon Conjunct Neptune
All Day  FORECAST Different types of leaders offer diverse methods. On one hand a radiant or energized plan versus the other is traditional and reserved. ADVICE It may take a while to reach a consensus and balance out the virtues of both.
Sun opposed Saturn
All Day FORECAST Smooth transitions or beautiful evolutions are possible. ADVICE Good or ample use of talent –well placed in a sophisticated context –should adapt and flourish.
Mars trine Pluto
Monday, August 15
3 AM-0 AM CDT FORECAST It could be a lucky or fortunate time to start yet another phase of current endeavors. ADVICE It pays to enhance reasonable optimism. Also educational updates are big pluses.
Moon Conjunct Jupiter
Tuesday, August 16
All Day FORECAST Spontaneous outbursts are useful or naturally emerging improvisation naturally active now. ADVICE Health discussions and best-case manifesting brainstorms flourish by adding  controversial elements.
Mercury trine Uranus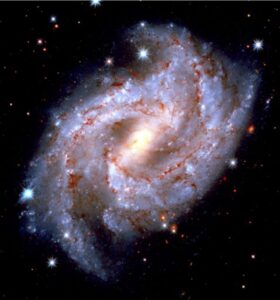 Wednesday, August 17
All Day FORECAST Creative development and bountiful prosperity are ongoing. Special growth happens within groups. ADVICE Join together a prearranged plan with a last-minute rush for a fertile combo.
Venus trine Jupiter
Thursday, August 18
4 AM-10 AM CDT FORECAST There's a rush to enhance community. ADVICE Use engagement, crowd contributions, and then work key people into the act. Good role models are essential.
Moon Conjunct Dharma Node
6:15 AM-12:15 PM CDT FORECAST Novelty and unusual, genius level innovation will manifest at this time. Investigate synchronicity–– which may be true or false. ADVICE Go contrary if appropriate and entertain futuristic offers or projects if humane.
Moon conjunct Uranus
Friday, August 19
8:30 PM Friday – 2:30 Saturday AM CDT FORECAST Summary of the past three weeks including the full moon August 9 – 13 will contain ample evidence of talent. There are mixed blessings since some endured an ill-fated outcome. ADVICE In addition to admiring good examples, pay attention to the tragic figures, downfalls, and negative role models so you can do the opposite.
Moon square Sun Last quarter moon visible at sky zenith during Sunrise
3 AM-9 AM CDT FORECAST Tales of wizardry and healing are peppered with anecdotes of whimsy or happenstance. ADVICE These vivid recounts can prevent excessive sob stories. It's time to finesse the situation.
Moon conjunct Mars
Saturday, August 20
All Day FORECAST It could be that there is no trend, so many savants will wait for a sign. ADVICE If there's a lack of direction keeps busy with trivial but productive tasks.
No interplanetary geometric relations
Sunday, August 21
All Day FORECAST Empathy plus active psyche create an interesting situation. It's similar to that of an art, music, or dance studio or science lab. ADVICE Be aware of the phenomenon conducive to mysticism or experiments: inspired, skilled improvisation.
Mercury opposed Neptune
Monday, August 22
All Day FORECAST Listening to nature requires a variety of reception or different hearing levels. ADVICE Be attuned to both whispers and roars.
Mercury trine Pluto
Tuesday, August 23
6:30 PM Tuesday -12:30 AM Wednesday CDT FORECAST Fierce competition in various arenas include sports, politics, and culture. Religion and arts are also active scenes. ADVICE Move on to the best options and stay out of the crossfire.
Moon trine Neptune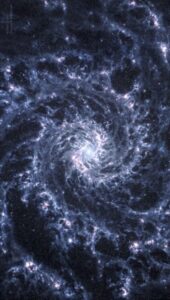 Wednesday, August 24
9 AM CDT FORECAST Working the crowd/room/scene now is specialized as per products. The successful enterprises use intermediaries or totems. ADVICE Do whatever it takes! Have the courage to innovate… it is worth the trouble.
Uranus stationary switches to Retrograde motion
Thursday, August 25
3:45 PM-9:45 PM CDT FORECAST Charismatic leaders radiate love, beauty, and affection. ADVICE Friendly overtures will fill the needs of an audience. We all crave good feelings.
Moon conjunct Venus
1st of 5 days FORECAST The high and mighty leaders or celebrities are in regrouping mode. ADVICE Look for new ideas, emerging goals, and trajectories that are shaping up to something good.
New Moon Phase
Friday, August 26
2nd of 5 days FORECAST What is life all about? Cultural expressions will tell the tale. Some detail the plight of disagreeable people which is to spiral downward. ADVICE Direct activities, attitudes, and actions with attention to detail are in. Focus on followers, students, or employees.
New Moon Phase
All Day FORECAST Fight instigating could be a way to vent anger or express aggression. ADVICE Overcome difficulties by making friends with adversaries. Redirect frustrations regarding bad manners.
Sun square Mars
Saturday, August 27
All Day FORECAST Much will be determined in terms of longevity and popularity. Unusual personas are enhanced via adornment and sweet words.  There's a tendency towards rebellion. ADVICE Use sweet words or charisma. Upgrade intake standards and embrace an adventurous attitude.
Venus square Uranus
3rd of 5 days FORECAST Hyper heroic predisposition needs some maturing in order to work within leadership roles. ADVICE A generous and parental orientation could have the best effect.
New Moon Phase
All Day FORECAST Men seem to be at odds regarding confidence and courage. ADVICE Something threatens or competes in unexpected ways so be ready.
Sun square Mars
Sunday, August 28
4th of 5 days FORECAST There's a continued buildup of momentum and confidence. ADVICE Inspire via mirroring of historic regal figure's deeds and follow the paths of admired people.
New Moon Phase
All Day FORECAST There is a very cool analysis of arts and money or a chilly response to love offered, or new cultural projects. ADVICE This is off putting but maybe a proper part of the job or the correct response.
Venus opposed Saturn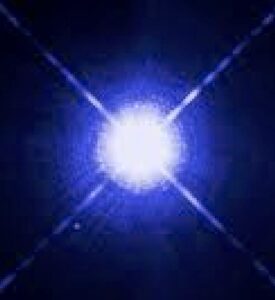 Monday, August 29
8:15 PM-2:15 AM CDT FORECAST Scientists and academics are showing off their knowledge. ADVICE This is a truly rich and good time for the life of the mind and the health of the body.
Moon conjunct Mercury
5th of 5 days FORECAST It seems time to gather or collect personal dignity and prestigious items. Observe demonstrations of sovereignty and influence. Be regal yet generous. If possible –and if appropriate– add on prestige from new heroic attributes.
New Moon Phase
Tuesday, August 30
4:15 PM-10:15 PM CDT FORECAST Productivity motivators and selected galvanizers bring on a wondrous display. ADVICE Interesting themes and educational topics create a richer experience for everyone.
Moon trine Saturn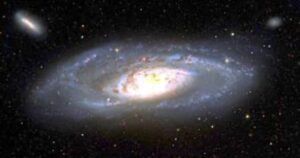 Wednesday, August 31
2:45 AM-8:45 AM CDT FORECAST Here's a critique of current codes for sophistication and this is showing the modern rules that are mandatory. ADVICE For example digital banking, PC in the school or business place are examples of some realm's compulsory behavior.
Moon square Pluto
Thursday, September 1
2:15 PM-8:15 PM CDT FORECAST Awe are all accounting for feedback and results as we make tallies and fill needs. ADVICE Troubleshooting and downside estimates–– Even if time-consuming can be your best friends.
Moon conjunct Karma Node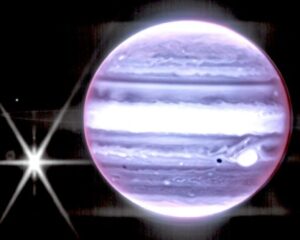 Friday, September 2
All Day FORECAST Busy minds and dialogs between polar opposite opinions call for reference sources. ADVICE Summon your business and scholarship skills– as well as investigative reporting –for a total response.
Mercury opposed Jupiter
Saturday, September 3
All Day FORECAST Rigorous strategies emerge. Solutions come out in a vivid way. ADVICE This is a time of crisis but also healing. ADVICE Expect adrenaline response to be active. We have all generated assignments and learn important lessons from the recent new moon August 25-29.
First Quarter Moon
Highlights September 8-October 2, 2022
September 8-12 FORECAST Wounded healers and trendsetters make a wish or visualize the best possible outcome. ADVICE It may be time for an adventure! Also, some projects and institutions seem reborn as if rising from the ashes.
Full Moon Phase Conjunct Neptune
September 9 till October 2 FORECAST There is an emphasis on thought processes and optimum intelligence. An admired mindset is what encourages longevity. ADVICE Use your awareness of nature's all-powerful elements. Weather patterns tell a story.
Mercury in Retrograde
Sept 9 till Oct 2
Highlights September 23-October 27, 2022
September 23-27 FORECAST A new moon at the Autumnal equinox augurs that plans can have a big effect on friends, family, and community! ADVICE Choose words and actions carefully as they may have an impact for some time to come! ADVICE Teamwork is the ultimate tool. Enthusiasm, education, and enterprise works especially well at this time.
New Moon Phase opposed Jupiter
October 7-11 FORECAST Current success thrives on firm goals! Practiced visualization techniques save the day. ADVICE Focus on science, law, and historic projects. Plan your escape route too.
Full Moon Phase
October 11-13 FORECAST There is some confusion due to overly complex situations. Lots of help is needed. ADVICE Avoid toxic people and dangerous substances.
Mars square Neptune (returns Nov 19 & March 15 )
October 23-27 FORECAST Here's a paradigm shift that brings in new ideas, styles, and goals. This is based on recent history and uploads what works from surveys and tallies. ADVICE Keep in mind the future trajectory is based heavily on the past.
New Moon Phase square Pluto contains a solar eclipse
October 25
Highlights October 30-November 25, 2022
October 30  7:30 AM EDT FORECAST Pioneering activity is intense; it requires stamina to keep up so stay in prime health. ADVICE Focus on ongoing upkeep and therapy both physical and mental. The results are increased heroic function through mid January.
Mars Stations, turns to Retrograde motion till January 12
November 6-10 FORECAST Tumultuous events and significant decisions partially resolve the new versus old issues that started in 2021. We can choose well from the best of innovations and the prime classics. ADVICE These issues and controversies—ongoing for the last three years– are regarding tradition versus hipness.
Full Moon Phase square Saturn contains a Lunar eclipse conjunct Uranus ON
November 8
November 18-20 FORECAST A realistic assessment regarding what can be handled, finessed, our maneuvered is difficult. Much in the mind now is fantasy based, illusory, and super complex. ADVICE Be wary of toxins, con artists, and hyper glamorous situations. They may contain traps.
Mars square Neptune (also was October 11-13 and will be  March 15)
November 21-25 FORECAST Emphasis on long-term relationships and seemly destined pair-ups. Case studies figure in and maintenance specs loom large. ADVICE How to meet and keep your match could be the best education course now.
New Moon Phase at Super star Alpha Centaurus (almost a solar eclipse)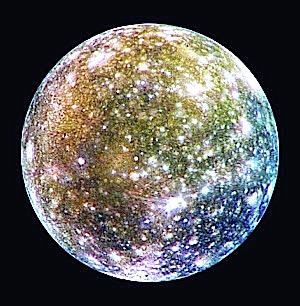 Highlights December 5, 2022-January 23, 2023
December 5-9 FORECAST Different aspects of the masculine—king, father, and warrior –are at odds, in contest or counter-productive. ADVICE Assortments of courageous and creative qualities are good.
New Moon Phase opposed Mars
December 21-25 FORECAST The urgency to create attraction into a place or a group will go through a process of redefinition. ADVICE Juggle lots of options, then pick the best. Often the big looks small and the small looks big in this type of situation.
New Moon Phase square Jupiter
January 4-8, 2023, FORECAST A rush of U.S.A. patriotism—and counters to it—are highly visible now. ADVICE Emulate humanitarian principles as well as the philanthropic ones. Access to enormous raw materials is good too.
Full Moon Phase conjunct super star Sirius
January 16-20, 2023, FORECAST What is normally hidden—such as inner workings– becomes visible. ADVICE Take note and document important goings on.
Sun conjunct Pluto
January 19-23, 2023, FORECAST A new start puts into use recent discoveries, changes and inside info. This is a momentous time the utmost emotional discipline and trustworthy alliances are golden!
New Moon Phase