By Victoria Martin
ASTRO-CAST May-June 2022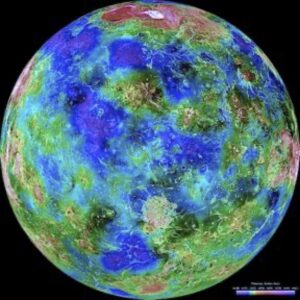 Highlight:  Late May-June
May 28 – 30 FORECAST Industrious and productive is the trend playing out. ADVICE This is in part thanks to input from both high and low.
Mars conjunct Jupiter
June 12-16 FORECAST A fascinating time will be had by all but most winners are those with animal instincts. ADVICE The tendency is towards celebration, but that could get extreme and generate sharp sarcasm, so moderation is best.
Full Moon Phase Sun & Moon Square Neptune
June 26-30 FORECAST Attainment is all about artful dodging and following the best possible path properly. ADVICE There are many trial and error operations, but fortunately ample amusements as well!
New Moon Phase:  Sun & Moon Square Jupiter
June 30-July 2 FORECAST It seems necessary to make all sorts of bizarre pairings just to process/manifest a challenge, wake people up, or get the work done. ADVICE Make introductions between all the odd couples and encourage cooperation. It is likely that they will find some compatible points or at least commiserate!
Mars Square Pluto
Sunday, May 29
Second of five days FORECAST More support or interest is growing for heroic projects and action. Character building includes summoning courage and boosting other positive attributes. ADVICE A worthwhile mission should be clarified as real first. Also synching up your plans with those of your allies helps.
New Moon
Second of three days FORECAST Here is felt enthusiasm for anything made, manufactured, or manifested! Everything started now has an air of adventure about it. ADVICE Lots of impressive and influential offers are in the wind, so tap into that wherever possible.
Mars conjunct Jupiter
Monday, May 30
Third of three days FORECAST A generous amount of enthusiasm is felt for new people, places, and things. ADVICE Sample the modes of enterprise and embrace a sense of adventure; they are paramount!
Mars conjunct Jupiter
Third of five days FORECAST Behavior demos are intense and compelling; they show commitment and motivation. ADVICE Neutralize the introverted mindset, get out of the mud, or reverse hesitant feelings. Let your higher self be your guide. And bring others onboard.
New Moon
Tuesday, May 31
Fourth of five days FORECAST Contracts formed now may bond instantly or be potent. ADVICE Use caution or prudence regarding vows and agreements!  Be realistic.
New Moon
Wednesday, June 1
Fifth of five days FORECAST The final day for planning may get a day or two extensions due to the overarching and profound heroic forces at work. ADVICE Worthwhile ideas and interesting items can get worked into the mix even if a bit tardy.
New Moon
Thursday, June 2
Friday, June 3
3 AM CDT FORECAST Here is likely to be a fixation on talents or a chance to expose the silver lining of tragedy. ADVICE Vivid communication forms emerge as a result of dramas, stories, and incentives to capture the moment.
Mercury stations; a return to forward motion
Saturday, June 4
4:45 PM CDT FORECAST Here is presented the building blocks/formulae for sustenance and happiness attainment. ADVICE Reasonable challenges–once done well–impart a sense of well-being. Also, an active social life that promotes mutual interests and adequate Vitamin D and/or sunshine intake!
Sunday, June 5
Monday, June 6
Tuesday, June 7
All Day (peaks at sunset) FORECAST Tracking progress on projects started during the New Moon phase May 28-June 1 is timely. The question to ask is 'What do we have so far?' ADVICE Report progress and encourage heroism. Make a tally regarding who is in the audience, following, or members. Consider also what groups need help.
Moon square Sun First Quarter Moon spot at zenith while the sun sets
Wednesday, June 8
Thursday, June 9
Friday, June 10
All Day  FORECAST Personalized, embodied talents could demo something dramatic. Creative thinking can turn into a potent strategy. ADVICE It's easier than usual to negotiate with clients or interpret the patron's needs and agendas.
Mercury trine Pluto
Saturday, June 11
All Day FORECAST Expect mostly good surprises, dazzling innovations, and miscellaneous amusements. They could boost income and relationships. ADVICE Allow for maximum freedom: live and let live! Sparkly events and charismatic people make social, cultural, and financial events interesting.
Venus conjunct Uranus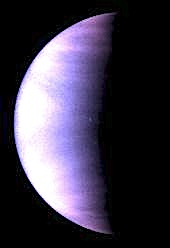 Sunday, June 12
1st of 5 Days FORECAST We see what is set out before us in terms of lessons or assignments. ADVICE Top developments and priorities are good relationships and mental agility.
Full Moon Phase
Monday, June 13
2nd of 5 Days FORECAST Strategy mode is strong and the focus is on success at almost any turn/cost. ADVICE Efforts to adapt, evolve, and transform are noble but may take time to work.
Full Moon Phase
Tuesday, June 14
3rd of 5 Days FORECAST Healing progress –however small– is encouraging. ADVICE Best to get past tragedy and surmount minor character flaws.  Avoid spooky stuff.
Full Moon Phase
Wednesday, June 15
4th of 5 Days FORECAST A natural inclination towards intrigue is likely. Quick fixes are better than none at all. ADVICE In spite of awkward circumstances, progress happens with finagling. Clever solutions are useful, ready-made tools can help, and solutions are at hand.
Full Moon Phase
1st of 3 Days FORECAST Training or therapy is a precursor to or prep for heroic action.  It helps to have awareness and potent mental focus. ADVICE Be alert to tricks or traps along the way. Avoid non-productive dramas and shun recreational foods.
Sun Square Neptune
All Day FORECAST Healers and performers can team up. ADVICE VIPs, authorities, and administrators find new allies among doctors and show-biz persons.
Sun trine Saturn
Thursday, June 16
5th of 5 Days FORECAST Here is a final take on current personal dramas. There are resolutions or settling solutions for controversy. Compelling stories have sarcastic or snarky themes. ADVICE Have sympathy for the downfalls that are due to human foibles or shortcomings. Use animal instincts for self-preservation and do your best.
Full Moon Phase
2nd of 3 Days FORECAST The best decisions are those that eliminate obvious contaminants or nullify temptations. ADVICE Enlist help from heroic role models and spread the good word via publicity and marketing.
Sun Square Neptune
Friday, June 17
3rd of 3 Days FORECAST This timeframe brings the potential for fulfillment of hybrid projects. Saucy behavior or sarcastic modes are in effect, so good sportsmanship is an asset. ADVICE Focus on the project at hand. Use just enough glamour for appeal but envision a heroic outcome.
Sun Square Neptune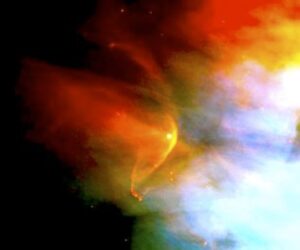 Saturday, June 18
6:45 AM-12:45 PM CDT FORECAST Interaction with authority figures invokes best behavior praxis. Favored now are high sights regarding performance. It is natural to aim for prestige and emphasize/fulfill ambitions. ADVICE At the very least a respectful and serious demeanor is timely. Enhancements/Benefits come from lessons learned since February especially those regarding how to manifest happiness and luck.
Moon conjunct Saturn
All Day FORECAST Minor disappointments or mini rejections are likely to occur. People seem snarky or irritated. Expect perspectives to range from honorable to disgusting. ADVICE Personal tragedy revealed gets/gleans mixed reactions. Stoicism and good sportsmanship may be best since they preserve dignity and a good reputation. Reduced personal indulgence also means less wear and tear.
Venus square Saturn
Sunday, June 19
Monday, June 20
11:15 AM-5:15 PM CDT FORECAST Overwhelming yet instructive would characterize the ideas, news, and people prominent now. ADVICE Glamour and mystique are important! However, the story with a moral has more impact. Presenting something magical– yet virtuous –can help everyone now.
Moon conjunct Neptune
All Day FORECAST Bubbling up now is a survey about what is meaningful and popular within various communities. ADVICE Get a sense of general public opinion or focus on cultivating special interest groups. Accommodate your patron's tastes, needs, and inclinations. 
Moon square Sun Last Quarter moon visible at sunrise
All Day FORECAST Artsy, social, or diplomatic efforts go well. These are led by imagination and empathy. ADVICE Use the muse; obtain inspiration and add on aesthetics and popularity as you are prompted.
Venus trine Neptune
Tuesday, June 21
4:15 AM CDT FORECAST A significant, sacred, or seemingly eternal moment inspires awe. A reverence for life forces can be used for ceremonies or observances. ADVICE Super-conscious individuality prompts/instructs engagement as a host or visitor. Participate in group rituals and join up with events.
Summer solstice/longest day of the year
7:30 AM-1:30 PM CDT FORECAST This is a super fun and player-perfect moment. The smart and educated people will navigate the wild and wooly scene. ADVICE Utilize instinct and use body awareness. A talent for generating enthusiasm or money is basic. Emphasize dignity even in casual settings!
Moon conjunct Jupiter
Wednesday, June 22
11 AM-5 PM CDT FORECAST Excitement in the lab or studio is catalytic to ongoing discoveries! However creative, the trend favors militaristic discipline. Objects, people, elements, and ideas can be used together for manifestations. ADVICE Anticipate what unusual pairings will help current projects. Possible mixes use principles of juxtaposition, somewhat shocking combos spark intrigue and imagination.
Moon conjunct Mars
Thursday, June 23
Friday, June 24
2:15 PM-8:15 PM CDT FORECAST This timeframe will bring many surprises and a few shocking incidents. It makes sense to be a bit contrarian. Science, arts, and nature are healing points, elements, or factors. ADVICE Be aware of quality and quantity: especially for food and information. The strategy uses or taps into multi-talented skills.
Moon Conjunct Uranus
Saturday, June 25
11 PM Saturday -5 AM Sunday CDT FORECAST Sparkly, vivid, and interesting would describe events and people engagements/interactions today. ADVICE Dreams or lofty visions are worth noting. They contain clues regarding hidden value in a person, situation, or idea.
Moon conjunct Venus
Sunday, June 26
1st of 5 Days FORECAST New plots and plans cause could resemble a zigzag path but that's okay and even preferred. ADVICE Corporate identity and branding are everything!
New Moon Phase
11:30 PM Sunday -5:30 AM Monday CDT FORECAST Thoughts and actions aim high. There's a big gain in terms of media impact and approval is likely. It's possible to try out a new mindset at this time. ADVICE Motives are best if not for personal gain. Rather, they are set for the benefits of community, family, or friendship circle.
Moon conjunct Mercury
Monday, June 27
2nd of 5 Days FORECAST Here's a sense of direction and insights on how to get a competitive edge and cultivate a charismatic appeal. ADVICE All of these winning traits help grow the new plans forming. Aimed to be high-spirited and brand relevant.
New Moon Phase
Tuesday, June 28
3 AM CDT FORECAST A focus on mysticism and spirituality rendered in stories is a hot topic. But also on the table are toxins, traps, and treachery. ADVICE Avoid biases and back off from access to recreation. The pure heart is the best organ to feature. 
Neptune Stationary turns to retrograde motion
All Day FORECAST Those in the driver's seat are likely to be talented businesspeople, content creators, and performers. It's natural for contestants to be self-directed and assured.  ADVICE Take the best options. That is: what will float or fly.
Sun square Jupiter
3rd of 5 Days FORECAST Multimedia inclination is a triumph now and products are surfacing in current trends/venues. There is much to plan and do. ADVICE Opportunities waiting in the wings are okay to use. Some refits are needed. Timely and hip are prime factors.
New Moon Phase
Wednesday, June 29
4th of 5 Days FORECAST Confident planning, business plots, and social strategies are made into an adventure. An introverted mood dominates the new moon phase, but that will open up soon. ADVICE In the meantime, the public/community is searching for humorous things to do. Instigators bring together talented people, charismatic performers, and interested participants.
New Moon Phase
Thursday, June 30
5th of 5 Days FORECAST Lots going on vis-à-vis entertainment venues with tricky scheduling. Nimble footing and dodging path work are part of the mass of options. ADVICE Pick carefully– with heart and gut feeling– as to what has real good fortune behind it!
New Moon Phase
Friday, July 1
Highlights:  July-August-September
June 30-July 2 FORECAST It seems necessary to make all sorts of bizarre pairings just to process/manifest a challenge, wake people up, or get the work done. ADVICE Make introductions between all the odd couples and encourage cooperation. It is likely that they will find some compatible points or at least commiserate!
Mars Square Pluto
July 11-15 FORECAST There's a feeling of omniscience we get a full sense of what trends are dominant and happening now. The 21st-century modes are spelled out. ADVICE Steps and elaborate specs needed to maintain sophisticated status are more obvious, though not too easy to do!
Full Moon Phase conjunct Pluto
July 26-30 FORECAST There is much to enjoy in pageants, plays, and parades. Yet certain responses or lessons seem to be dictated or behavior is directed ADVICE Historical dramas and proverbial themes are educational and a wake-u call.
New Moon Phase
July 31-August 2 FORECAST Wild conjuring and surprise events are matched or accompanied by verbal and emotional outbursts. ADVICE Keep your wits sharp! Guard against TMI or toxic tech overload.
Mars Conjunct Uranus
August 6-8 FORECAST A time of overall heavy workloads; lots of peer pressure. An urgency to work or produce something is felt! ADVICE Even the most moderate and smart workers take on too much. Move carefully and pace yourself!
Mars Square Saturn
August 9-13 FORECAST It seems to be a significant, soulful turning point or a judgment day! ADVICE Embrace the teachings of eternally hip philosophers, wise souls, and learned, happy advisors.
Full Moon Phase conjunct Saturn
August 25-29 FORECAST The best leaders would move to help the underprivileged. Everyone can improve his or her sense of direction and increase flexibility and skills. ADVICE It is a team effort with educators and wealthy people joining in the Utopian building plan.
New Moon Phase
September 9 till October 2 FORECAST Emphasis on thought processes and optimum mindset are those that encourage longevity. ADVICE Use your awareness of nature's all-powerful elements. Weather patterns tell a story. Other alchemical manifestations are in the mix for plans and plots.
Mercury in RETROGRADE Sept 9 till Oct 2
September 8-12 FORECAST Wounded healers and trendsetters make a wish or visualize the best possible outcome. ADVICE It may be time for an adventure! Also, some folks, projects, and institutions seem reborn as if rising from the ashes
Full Moon Phase
September 23-27 FORECAST A new moon at the Autumnal equinox augurs that plans can have a big effect on friends, family, and community! ADVICE Choose words and actions carefully as they may have an impact for some time to come!
New Moon Phase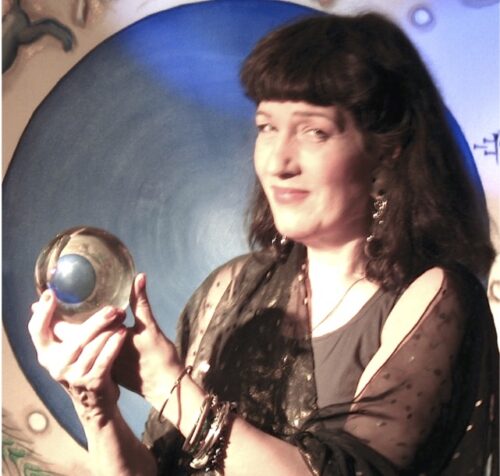 Photos Provided by NASA