By Victoria Martin
ASTRO-CAST May 2022
Highlights for May 2022
May 4-6 FORECAST This is a time for wild, radical, and unique events and zany behavior. ADVICE Occasionally brilliant ideas emerge, so take note.
Sun conjunct Uranus
May 14 – 18 FORECAST Shedding narcissism is the goal for many people now. ADVICE This makes sense since in an evolved scenarios/consciousness vanity no longer serves a greater purpose.
Full Moon
May 17 – 19 FORECAST Expect to encounter chaos or be immersed in complex situations. ADVICE Think of it as a good story enhanced with magic touches!
Mars conjunct Neptune
May 28 – 30 FORECAST Industrious and productive is the trend playing out. ADVICE This is in part thanks to input from both high and low.
Mars conjunct Jupiter
Sunday, May 1
4th of 5 days FORECAST It's a very formative time now; we are setting up habits and patterns that could stick for six months! ADVICE Actions taken can manifest positive outcomes. ADVICE Assemble tools, setups, and participants ASAP in order to achieve goals.
Monday, May 2
5th of 5 days FORECAST Many folks aim to benefit other people or participate in group activities.  Additional offers pop up and may be worthwhile. ADVICE Tension and performance anxiety will ease up in a day or two.
New Moon Phase
Wednesday, May 4
First of three days FORECAST Bizarre, innovative, or freedom-seeking define current motives and behavior. ADVICE Despite the Syfy appeal  of trans-humanism, too much tech is not healthy. Anthropocentric provisions are life-affirming.
Sun conjunct Uranus
Thursday, May 5
Second of three days FORECAST Too much information could be the state of many people's brains. ADVICE There is much to think about and worth sorting through. This is the year's peak of innovation, futurism, and charismatic, manic behavior.
Sun conjunct Uranus
Friday, May 6
Third of three days FORECAST Expect eccentric behavior and surprises going on; many are distracting.  Genius ideas are bursting forth; brains are active. ADVICE Great inventions are unfolding, and innovations are forthcoming, so utilize them if possible.
Sun conjunct Uranus
Sunday, May 8
All day FORECAST We are all engaged with picking the best leaders or role models. Even an icon or figurehead selection is a good start. This sets the tone for future plans. ADVICE Carry on with successful projects and enhance them as needed. Give special attention to what started out after the recent solar eclipse on April 30.
first quarter moon
See the moon at the Zenith during sunset.
Tuesday, May 10
7:47 AM CDT FORECAST There is a focus on astral popularity, that is, something archetypal. ADVICE Use ample imagination and be generous in spirit.
Mercury stations begins retrograde motion
Saturday, May 14
First of three days FORECAST Tragic scenes emerge where dramatic figures are tested then provide wisdom regarding life goals. There are deep assessments going on. ADVICE Playing by the rules is best, but for some rebellious types that is unacceptable.
Sun square Saturn
First of five days FORECAST A challenging time for females –lunar eclipse brings on strife—due to emotional discord. It's difficult to sort things out …  here is felt temporary stormy psychic weather or bullying. ADVICE Stable health practices are helpful. Emotional bracing and/or gratitude practice may buffer the negative energies.
Full moon
Sunday, May 15
Second of three days FORECAST There is wisdom and expertise out there, but maybe also a need to reconfigure up for good ADVICE The goal is to optimize tried and true methods. Upload ideas into new paradigms. This is best if done ASAP.
Sun square Saturn
Second of five days FORECAST To make everyone aware of unique gifts is a directive and possibly a saving grace. ADVICE Close allies can encourage the best in a person. Any shaman can produce potent cures and set a lost soul on the true path.
Full moon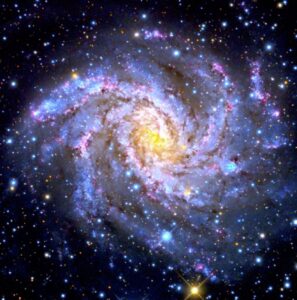 Monday, May 16
Third of five days FORECAST Very intense time frame, some healthy options are to purge fear or just laugh! Females are especially affected due to mixed alliances. The heavy angst load is depressing. ADVICE Grim, dreary, or bleak moods will lift in a couple of days. Be the best version of yourself possible in spite of sad stories.
Full moon total lunar eclipse
Third of three days FORECAST Some settling/resolution happens regarding what is the best, correct, or authoritative synthesized view for the here and now. Ongoing upgrades and re-calibrations can and should be expected: even built in. ADVICE Track the trends and seasonal cycles. Be ready to make a revision based on a checkpoint. 
Sun square Saturn
Tuesday, May 17
Fourth of five days FORECAST By affirming individuality cures are revealed and a reprise or recovery happens. This works even if the story is a bit tragic. Talented people will attempt to dominate attention—perhaps excessively– but a tight schedule or iron fist ruler will challenge them. ADVICE Stick to the topic at hand; a truth detector will keep the peace.
Full moon
First of three days FORECAST Psychic adventures, emotional battles, and high sensitivity will inspire art, music, and poetry. ADVICE A slight danger now is overestimating rewards. Also tricky is acting on a dare without regard to hazards so be a troubleshooter.
Mars conjunct Neptune
Wednesday, May 18
Second of three days FORECAST It is a peak experience day for inspiration, but also confusion. Spook detectors are on high alert. Some people experience tragedy in a personal way. ADVICE Mild panic resolves in a few days! In the meantime, root out toxins or poisons and weed the garden.
Mars conjunct Neptune
Fifth five days FORECAST The last –but not the least –important day in the five-day full moon phase. Expect mild tragedy, venting or purging and setting records straight. ADVICE Unusual methods for healing involve talent development. Solutions for family, groups, and/or community coalesce.
Full moon
Thursday, May 19
All day FORECAST The tables are turned—and perhaps favorably–! What was an impediment is now a friend/help/catalyst. Borrow lessons from the recent plague. Humbling is desirable as are remedies that purge vanity. ADVICE Here's an option to elevate modesty and thus combat narcissism. At that point true sophistication can replace false glamour and snobbery.
Sun trine Pluto
Third of three days FORECAST Continued hypersensitivity and deep feelings are distracting.  A bit of psychic disorder is likely. ADVICE This is an inspirational episode for artists, poets, and musicians since they make magic from chaos. Many people will be irritable and confused. Guard against error prone states like daydreaming or fear. 
Mars conjunct Neptune
Saturday, May 21
All day FORECAST Half of the info overload, crash coursing, and fast-paced sensationalism of this Mercury Retrograde episode May 10th– June 3rd are done. ADVICE Maintain your place in the fast flow and participation as best you can. Encourage others to stay in the game!
Sun conjunct Mercury retrograde
Sunday, May 22
2:15 AM CDT FORECAST It seems time to check in with authority figures, experts, and administrators. It is timely to get a sense of what is correct, viable, and lawful at this time. ADVICE Conforming and organizing brings luck. Treat VIPs and elders/superiors/dignitaries with respect and learn their tricks.
Moon conjunct Saturn
All day FORECAST Building support for worthwhile campaigns is similar to magic-making/wonderworking now. ADVICE Formulating a sense of what happened during the full moon phase (May 14-18) is compelling. The peak intensity for this study and conclusions is between sunrise on Sunday and Monday mornings.
Moon square Sun last quarter moon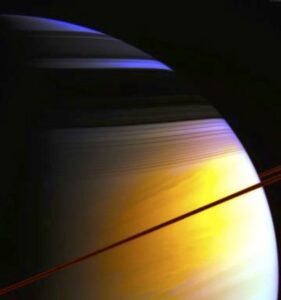 Tuesday, May 24
7:45 AM CDT FORECAST Events and relationships yield lots of intrigue or mystique. Some of that is a fascinating storyline but could be misleading or tricky. ADVICE Be aware that the climate is conducive to coercion, spell casting, or glamour. Compassion or empathy is a good moral start, also abstinence from seductive factors imparts a clean feeling.
Moon conjunct Neptune
4:30 PM CDT FORECAST Energetic start-ups, and new life comes to social circles. There are communities gaining strength and have an auspicious impact on the scene. ADVICE Physical sports, games, and dance participation are invited. Do attend if possible. Entrepreneur activity is thriving; being everywhere at once is a good knack to have.
Moon conjunct Mars
9:30 PM CDT FORECAST An opportunity-rich time frame is overwhelming but cheerful. ADVICE Include info sets from both high idealism and low/deep emotions.
Moon conjunct Jupiter
Wednesday, May 25
All Day FORECAST Marathon purge of vanity is good but retaining a talent edge is good. ADVICE Popular proverbs are favored by 21st -century ethos so pick those.  For example a good sportsman's posture and equanimity wear well.
Mercury retrogrades trine Pluto
Thursday, May 26
10 PM CDT FORECAST Diplomatic and charming motions bring opposing sides or high-contrast groups together. Create a dialog in order to verge/touch on the miraculous. ADVICE Bring alliances to the forefront; to display what people have in common. A great value yielded is juxtaposition serving as an attention grabber. 
Moon conjunct Venus
Friday, May 27
All Day FORECAST Not so fast! Adjustment, analysis, and criticism brings new perspectives. ADVICE Team members recently added may have a few more hoops to jump through.
Venus Square Pluto
Saturday, May 28
First of five days FORECAST Traditional/Historical definition of heroism can start the mission! Fly high and/or launch/float the boat. ADVICE Add on or enhance to make a more perfect formula and incentive.
New Moon
First of three days FORECAST Great, grandiose, and generous options are opening up! ADVICE Physical strength is a big plus worth cultivating.
Mars conjunct Jupiter
8:45 AM CDT FORECAST Adding on tech ideas, more group links, and a mission-friendly attitude. Innovation and futuristic flavors are appealing and style accurate. ADVICE Surprises are likely and can be worked into plans if fitting. ADVICE Projections could arch too far out so pulling back a bit may be a best bet.
Moon conjunct Uranus
Sunday, May 29
6: 15 AM CDT FORECAST Here offered are new ways to participate, maintain full momentum, and join in the upward flow. ADVICE It is a sensational chapter for conversation and mental stimulation. Lots of talent is shown; some folks need encouragement to keep up! 
Moon conjunct Mercury retrograde
Second of five days FORECAST More evidence, support and/or interest is accumulating for heroic action. ADVICE A worthwhile mission should be clarified first. Character building includes summoning courage and other positive attributes. Also synching plans with allies helps.
New Moon
Second of three days FORECAST here is enthusiasm for anything made, manufactured, or manifested! Everything started now has an air of adventure about it. ADVICE Lots of impressive and influential offers are in the wind. 
Mars conjunct Jupiter
Monday, May 30
Third of three days FORECAST A generous amount of enthusiasm is felt for new people, places, and things. ADVICE The modes of enterprise and adventure are paramount! Mars conjunct Jupiter
Third of five days FORECAST Behavior demos are intense and compelling; they show commitment and motivation. ADVICE Neutralize the introverted mindset, get out of the mud, or reverse hesitant feelings. Let your if your higher be your guide.
New Moon
Tuesday, May 31
Fourth of five days FORECAST Contracts formed now may bind instantly or be potent. ADVICE Use caution or prudence regarding vows and agreements!
New Moon
Wednesday, June 1
Fifth of five days FORECAST The final day for planning may get an extension due to the overarching and profound heroic forces at work. ADVICE Worthwhile ideas and interesting items can get worked into the mix even if a bit tardy.
New Moon
Friday, June 3
3 AM CDT FORECAST Fixation on talents or a chance to explain the silver lining of tragedy. ADVICE Vivid communication forms emerge as a result of dramas, so capture the moment. 
Mercury stations returns to forward motion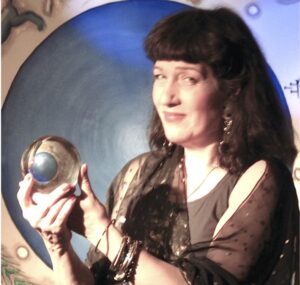 Photos Provided by NASA