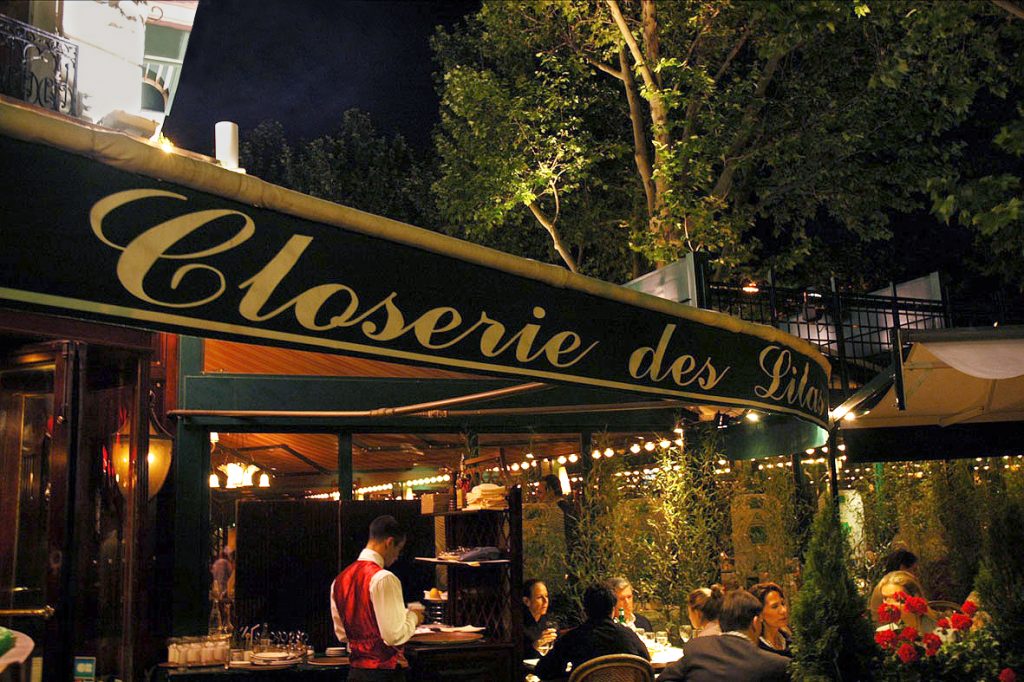 Ernest Hemingway's Paris home away from home.

By Megan McKinney
The lives of the  young Archibald MacLeishes were moving fast. Archie was soon a budding celebrity, as was, Ada, a gifted opera and concert singer. Initially the shared life of this exceptional pair was not in itself  remarkable. Their son, Kenneth, was born within a year of their marriage. And Archie, in a sabbatical from Harvard Law School, served in World War I, where he saw action in the Second Battle of the Marne. Throughout it all, he had continued to write poetry, which was published by respected American magazines, dribbling in money. After law school graduation, he taught law at Harvard for a semester and worked briefly as an editor for The New Republic. Then there were three years of practice at the prestigious Boston law firm Choate, Hall & Stewart. None of this pleased poet within him.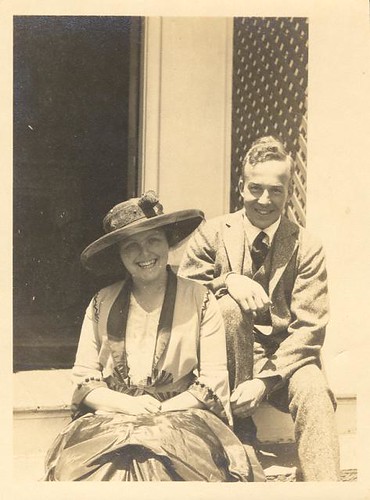 A golden pair, Ada and Archie MacLeish 
In 1923, the gifted couple made an "it's-now-or-never" decision. They would escape to Paris for a year—one year that stretched into five and took them down to the Riviera for a time, around the Continent and back to Paris. "What lured us to Paris and kept us there," Archie would reminisce toward the end of his life, "was the magnificent work being done by people from all over the world and in all the arts." Both Archie and Ada needed this; unlike so many other expatriates of the period, they weren't leaving America. They loved their country and always intended to return—they simply needed what the Paris of the 1920's and the people who were drawn to the place and period could give them.
An added enticement to France for Americans was the amazing exchange rate of the period. Within a few months, the MacLeishes were living in an apartment at 85 Boulevard Saint-Michel, with a cook and a maid in addition to the Irish nurse they had brought from home. Ada rented a studio in Passy where she practiced voice. Little Ken was enrolled in kindergarten at Ecole Alsacienne and enjoyed airings with his nurse in the Luxembourg Gardens directly across from the apartment, and Archie wrote.
It did not take long for Ada's career to begin to soar. When she sought out Nadia Boulanger—then a major force in the musical world of Paris—to gain her advice in seeking a teacher, Boulanger told her, "You shouldn't go around looking for teachers. You should be doing concerts." This would soon begin to happen.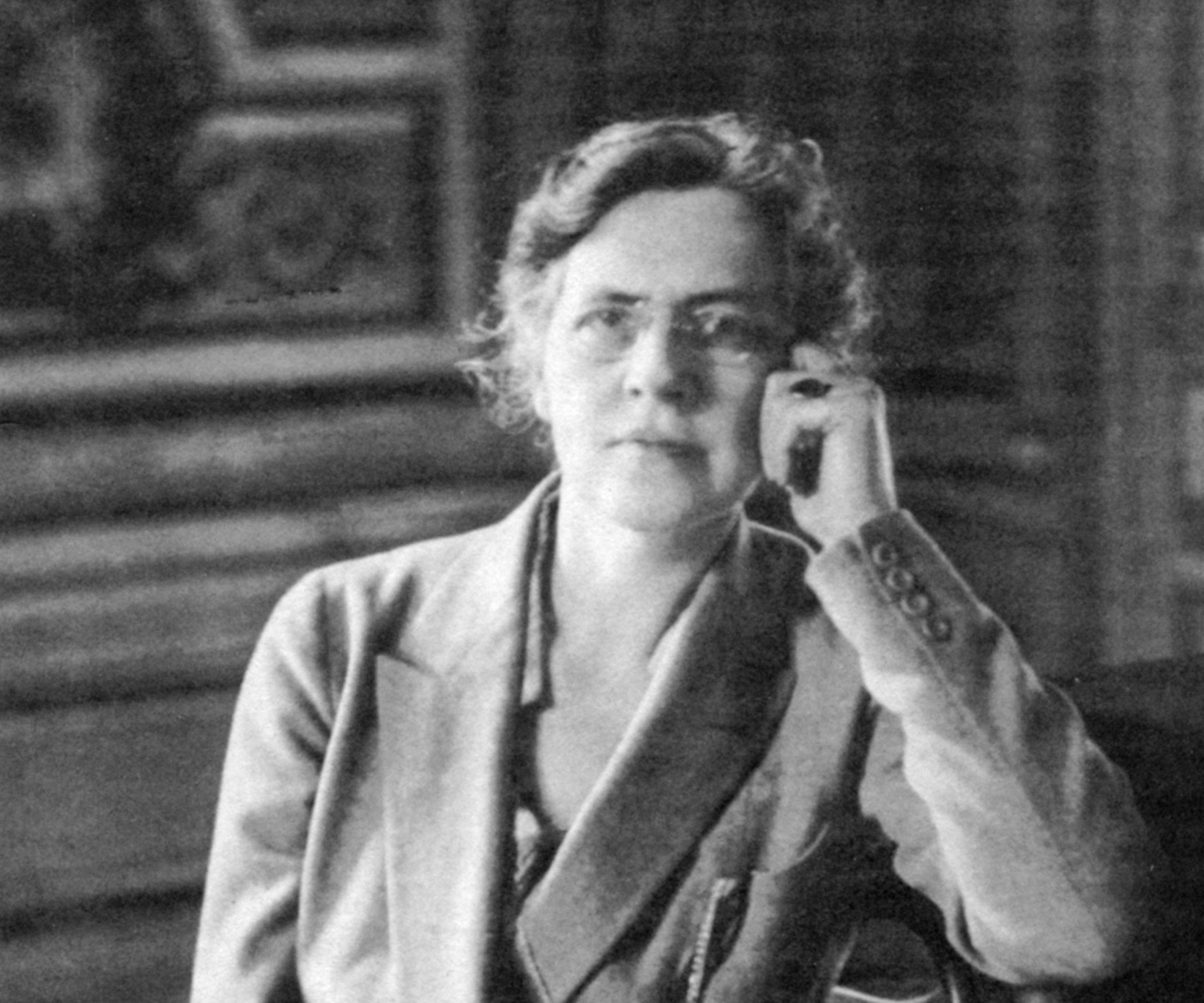 Nadia Boulanger in 1920's Paris.
Meanwhile, Archie experienced an epiphany, "Outside of law I know nothing. I can't read Dante. I can't read the Greeks. I can't really read the Frenchmen and as for English poetry I have a college graduate's misinformation and nothing more…You have to read in order to write."
With that he stopped writing and began reading.
The legendary Sylvia Beach in the doorway of her iconic Paris shop
He couldn't have a more fabled source, the celebrated—and now historic—Shakespeare and Company, where James Joyce was frequently hovering over the log fire. Owner Sylvia Beach sold books that often couldn't be found elsewhere, but she also kept a lending library with books on which most of the great writers working in English in Paris during the era had left their fingerprints.
Soon, Archie began writing along with the reading; during the five years in France he would produce five books.
It was through Sylvia Beach that Archie met Ernest Hemingway. When he stumbled upon the newly published in our time in her shop, he so admired the writing that he asked Sylvia how he could find the author. She told him Hemingway was usually in Closerie des Lilas during the late afternoon.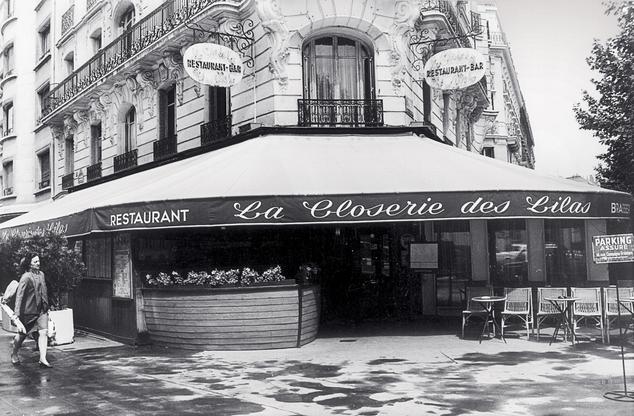 The meeting was an enormous success. The two would be friends, sometimes close, sometime warring—as in all Hemingway's relationships—for the remainder of Ernest's life.
The harbor of nearby Granville
During their first summer in France, the MacLeishes rented a villa 150 feet above the Normandy coast near Granville. International celebrities, current and future were creeping into their lives, but the most surprising of them might have been the 19-year-old boy who came to the door near Granville while Ada was singing songs by Erik Satie. "Who is singing?" he asked. "My wife," answered Archie. "But it is Satie. Nobody sings Satie." "She does," was the answer. The boy would become world renown, not as a musician but a couturier. Christian Dior.
Dior's The New Look of fall 1947
The MacLeishes left the Normandy beach for Paris at the end of the summer, not for 85 Boulevard Saint-Michel but suburban Saint-Cloud.
The  La Grande Cascade in Parc de Saint Cloud
It was a move that would make them intimate players in one of the most legendary cultural cliques of the 20th century.
Publisher Megan McKinney's Classic Chicago Dynasty saga of the MacLeishs will continue with Archie MacLeish's role within the tight little circle of the Gerald Murphys, Scott Fitzgeralds and Ernest Hemingways.
Edited by Amanda K. O'Brien
Author Photo by Robert F. Carl