My Unbelievable New York Start–1959
By Stanley Paul
I arrived in New York in the fall of 1959, having graduated from Penn State the previous June. In the time between, I earned money playing the piano in a dive bar off the boardwalk in Atlantic City, New Jersey.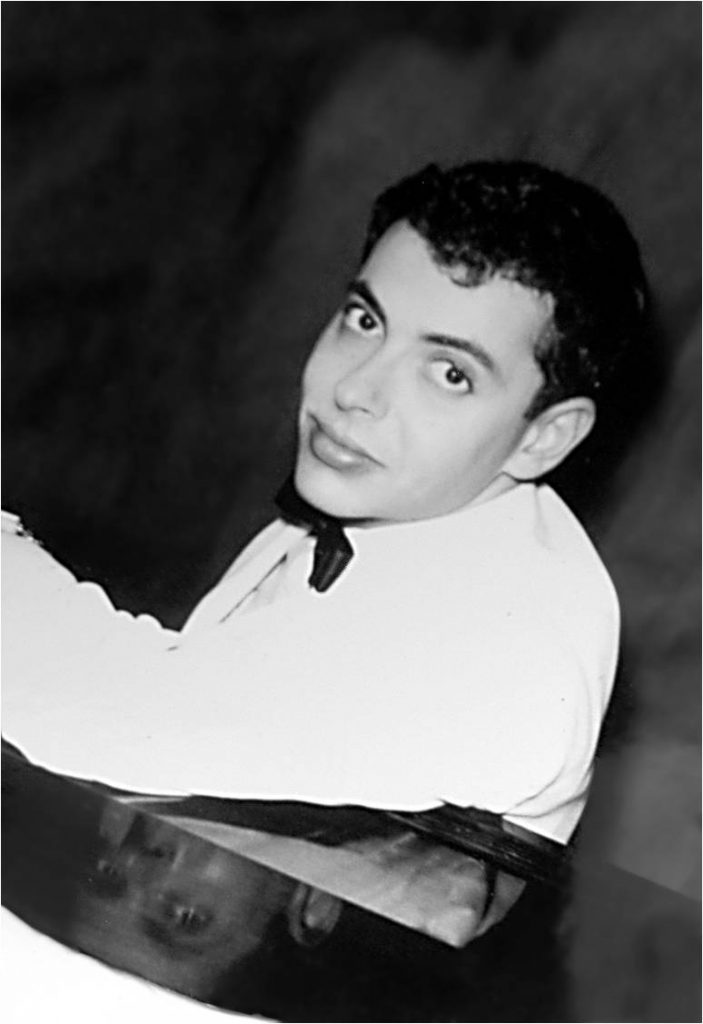 Was I ever that young?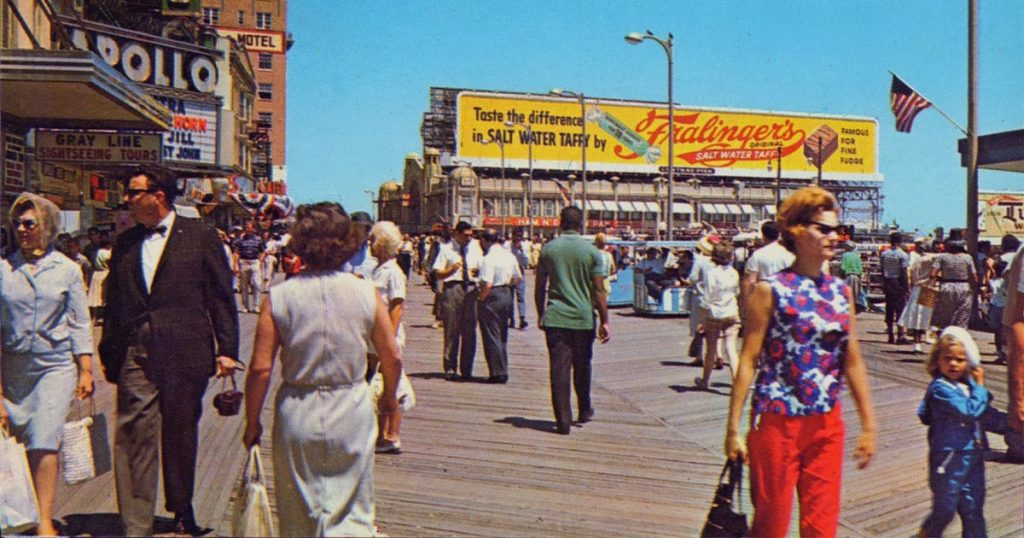 Atlantic City, 1959
Determined to succeed without any financial assistance from my family, I arrived with $800 to my name (money I'd earned both that summer and by playing the occasional gig for fraternity parties the semesters before).
Little did I know how much these connections would pay off; arriving in New York, one of my fraternity brothers had already moved into a small apartment on West 13th St. in Greenwich Village.  Out of work and low on cash, he desperately needed a roommate, and I – with my $800 cash – would do nicely. I accepted immediately, and the next day I started looking for work myself.
The first step was a trip to the Musicians' Union on 52nd St. to register; they asked for some proof that I had been a New York resident for at least six months. Having been there less than a week, a weight hit my stomach as I realized the problem. But ever the improviser, I told them I would return with what they needed in a few hours… and taking the subway back to the apartment (which was only 15 cents in 1959, and at that low price it became my preferred mode of transportation), I plotted how I could come up with some "proof."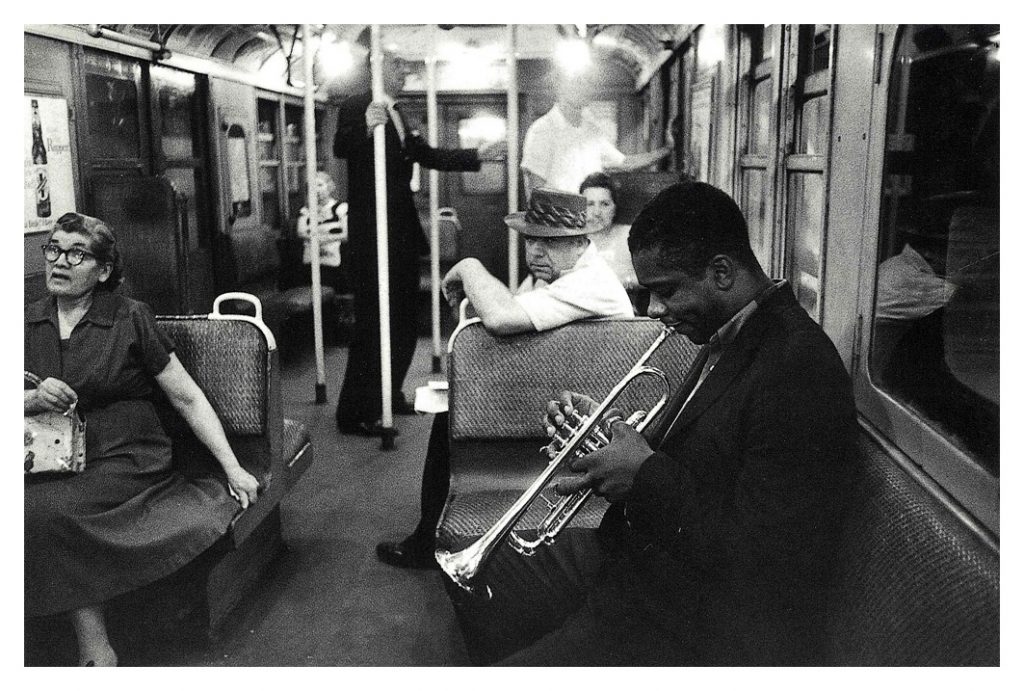 Only 15 cents for a subway ride… can you imagine!
It was my roommate who came up with the answer; he had phone bills, electric bills, water bills, and all sorts of mail that had been sent to him at his New York apartment… all we had to do was change his name to mine – accomplished with an eraser, a sheet of carbon paper, and a typewriter – and we were back in business. Three hours later, I was leaving the Musicians' Union again, having successfully completed my registration.
Besides my roommate, I had only one other contact in New York City: a woman I had never met who owned a club in the Village (on the SE corner of 6th Ave. and 9th St.) called the Versailles.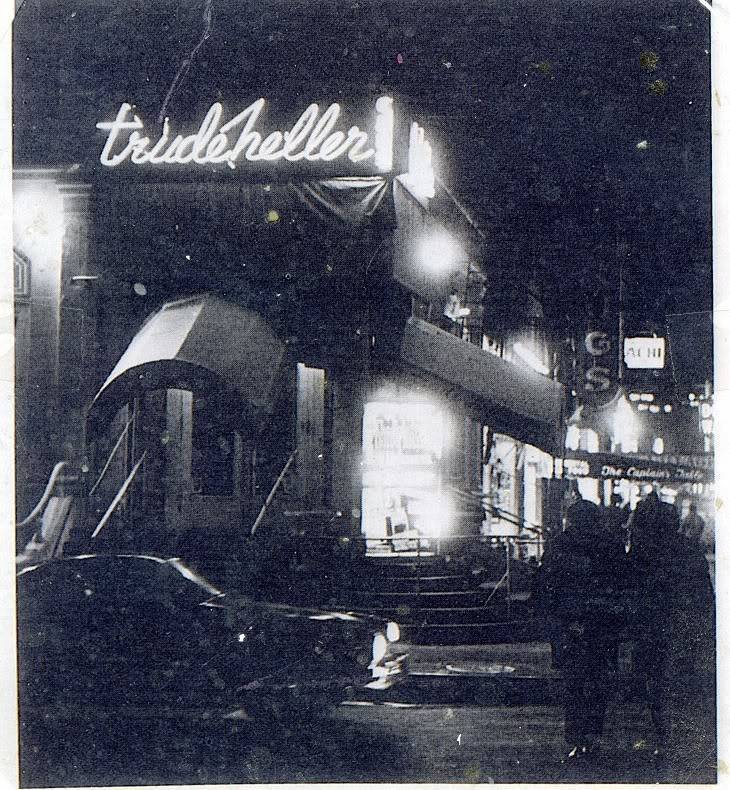 Versailles Club
Those days there seemed to be a piano bar on every corner of the city, but this club was much more sophisticated. Having heard of her from one of my former fraternity brothers, I eagerly went to introduce myself to Trude Heller: a savvy businesswoman who hired only the best musicians and had her pick of the lot thanks to the club's elegant reputation.
Arriving at the doors of the Trude Heller's Versailles Club, I took a deep breath and walked straight up to the first person I saw who was sitting at the bar (going through a stack of receipts and punching numbers into one of those old-fashioned adding machines… the kind with the handle sticking out of the side that worked like a crank). "Are you the owner, Trude Heller?" I asked as I walked up to her, looking much calmer, cool, and collected on the outside than I felt on the inside. And before this thin, elegant woman even spoke, I was frozen.
"Young man, it's Mrs. Heller to you… and if you're going to be drinking, I'll need to see some ID." She spoke slowly, glaring at me with eyes that seemed to break through my façade of confidence. I hadn't even introduced myself, and already, the conversation seemed to be over.
Mrs. Heller… boy, was she mean!
"Oh no! I'm not here to drink," I beamed back. "And the only thing I'm here to sell is me. I play the piano – pretty well I think – and if there are any openings, I could really use a job."
At first, she said nothing… still staring at me with those piercing eyes. And as the silence continued, the weight in my chest grew heavier and heavier. But I was determined; "Here, let me show you!" I exclaimed. But as I made my way towards the piano, a voice sent a chill down my spine; "Hold it right there son. Who do you think you are? Waltzing into a place like mine, sitting at my piano, taking up my time! You've never worked anywhere in this city before, have you?"
Sheepishly, I admitted, "Well, no ma'am. I'm new to New York… a friend of mine gave me your…"
"This isn't kindergarten class," she cut me off in mid-sentence. "There are hundreds of experienced piano players in this city looking for work… I am not interested in children. Now get out."
Stunned, I turned and shuffled my way out the door; I felt small, foolish, and so embarrassingly young. My mother's warnings about trying to "make it big" echoed over and over in my mind. "Some start that was," I said to myself. But I wasn't about to give up. Surely, once someone heard me, they'd know I have what it takes. But how? I needed a plan.
Arriving back at my friend's apartment, I took out the faded old Yellow Pages and started cold-calling club after club, asking to speak to the owner each time. Half of them weren't there, and the few I spoke to were quick to ask for references, past experience, and the name of my agent. And each time, even as I was getting the words out of my mouth to explain I was new to the city and looking for my first job, they either laughed at me or just hung up.
That night, I decided to go personally to a few of the nightclubs to scope out the talent I was vying for a job against; I met a few musicians and made a few connections, but learned one thing in particular that would change my life forever: if I ever had any plans of getting a job here in the city, I would need an agent.
As you can see, there were dozens of clubs to scope
The next morning, I pulled out my precious Yellow Pages, calling agent after agent in the hopes that just one of them might take me on… there were hundreds of names. One by one I called, usually speaking to a secretary who would say in an unimpressed voice, "Listen honey, you just gotta send in a photo and a list of places you've appeared. We'll put you in the file and if we like you, we'll give ya a call." I knew what that meant. Others asked where I was appearing now and generously offered to come here me sometime, but just like the club owners, they lost all interest when they found out I was as new to the city as the Guggenheim. I needed experience to get a job, and I needed a job to get experience; the classic Catch-22 that left me unimpressed and out of work.
Then, something changed. One of the musicians I knew told me about an agent who booked a lot of the chic little dinner clubs on the city's East Side… just the kind of clubs I'd dreamed about. He had recently booked the pianist Bernie Niero – who later became Peter Nero – as well as the incomparable chanteuse Hildegarde. "If only I could get him to hear me."
Bernie Niero (Soon to Become Peter Nero)
And the Incomparable Hildegarde.
The agent's name was Henry Hermann, but for an inexperienced musician like me, it was impossible to get an appointment… but nevertheless, I pressed on and gave him a call. The first words I heard were those ever-familiar "send in a photo, tell us where you're playing, and don't call us, we'll call you" speeches, but knowing enough by now to understand what that meant, I simply hung up. "How has anyone ever gotten a job in this place," I thought… and then out of nowhere I had a wild, outlandish idea, so outlandish that I thought, "This might just work."
Immediately, I set my plan into action… rehearsing, practicing conversations, and changing my tone of voice so as to not be recognized. And feeling as prepared as I ever would, I gave Mr. Hermann another call. "Good morning," I said in a deep voice, trying to sound a lot older than I actually was. "May I speak to Henry please?"
"And whom may I ask is calling," the secretary asked.
"Ahh, just tell him it's Stanley Paul… I've gotta business proposition to discuss with him involving a club." The moment of truth had come, and I held my breath. Moments passed like hours, and my hand was getting so wet with trembling sweat that the phone almost slipped to the ground… but all at once, I had been put through.
"This is Henry," came a casual voice on the other end… and with faltering lips, I started to give my explanation.
"Mr. Hermann sir, my name is Stanley Paul." I spoke the words slowly, clearly, sincerely, yet still trying to sound a professional as I could. Not giving away that I was calling about a job, I said, "I really need some help with a night club deal that I'm putting together, but if you don't mind, I'd rather discuss it in person. We could do it over lunch at the 21," I suggested with a voice that trailed off, hoping against hope. And in what seemed like a dream, I hung up the phone a few minutes later with a meeting scheduled for the very next day.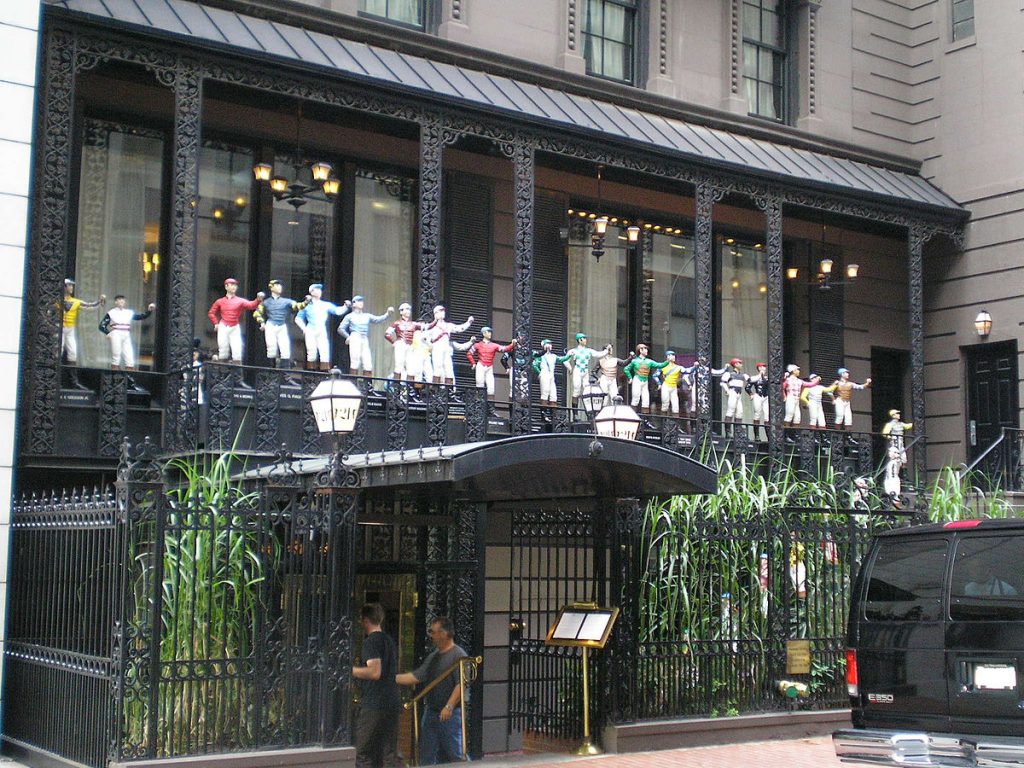 The Wonderful "21" Club
"Now what?" I started thinking, not having planned any further than this moment (and not having believed for a second that my plan would have succeeded). I had never even been to the 21 Club – that Prohibition-era restaurant on West 52nd St. I had heard my parents talk about for years, famous all over the nation – but nevertheless, the next afternoon I arrived in my best – or rather, only – dark blue Brooks Brothers suit… half an hour early.
"I'd like your best table please, I informed the maître d', and doing his best to disguise his skepticism, he motioned his hand towards me. And I gripped it firmly, knowing a firm handshake always made a good impression. But the look on his face was far from what I'd expected… I didn't realize that the hand the shook the maître d's was supposed to have some nice cash in it.
"21" Club Interior… it hasn't changed in all these years!
I was promptly escorted to the table closest to the kitchen, with a view of the stove and beside the commotion of waiters passing in and out, in and out of their swinging door. The table itself was barely large enough to hold the two glasses of water that had just been set down, and I waited… some of the longest minutes of my life.
Finally, Mr. Hermann arrived. He was smaller than I'd expected, quite short actually, but dressed very sharply for what I figured to be about 70 years of age. He stood beside the table and shook my hand before sitting down, looking as though laughter were about to burst from his wrinkled face any moment. (Later, he confessed that he thought me to be no more than 17 or 18 years old, and he knew I was up to something the moment he laid eyes on me. And of course, the location of the table didn't do much to help change the impression either.) But at the time, I was convinced I was fooling him, so I proceeded with my charade.
"So what would you like to discuss today, young man?" he asked as they took our drink orders and handed us each a menu. I started making a huge lie, inventing most of it on the spot. "Well, the name I use is Stanley Paul, but that's not my real name. My father's quite well known on Wall Street and I want to pursue a career on my own… without my family's influence carrying me along."
"I see," he said, looking intrigued. "And what career might that be exactly?" I started to choke then, having just now opened up the menu and seen the audacious prices… this place was three times as expensive as any restaurant in my hometown of West Chester, and I began to worry that my first job here in New York City would be as a dishwasher.
Times Square in the 1950s
I closed the menu, hoping never to have to open it again, and continued with my story. "I play the piano… very well, actually. I wouldn't waste your time if I wasn't good. But my parents are set against my getting involved in show business, and they certainly don't want their good name dragged into it. Frankly, I don't want to capitalize on the family name either… if I told you it, you would know it in an instant."
I kept repeating myself like this, talking a thousand words a minute. And soon enough, I began to realize I had no idea what words were coming out! The story seemed to take on a life of its own, shaping and twisting and contorting in a torrent of words that told a fiction far from reality.
Then, as luck would have it, our drinks arrived. And I welcomed the interruption, using the moment to take out my handkerchief and wipe the sweat which had begun dripping down onto my suit, before sipping my first martini ever… and immediately, I choked. (I had only ordered it because that's what the glamorous people in the movies did, but I had no conception of what I'd set myself up for.) Slowly, yet heavily, it began to dawn on me that perhaps I was not impressing this agent with my level of sophistication.
Mr. Hermann said nothing at all… not a single word. "But at least he's still sitting here," I thought to myself. I never looked at the menu again, afraid I'd have a heart attack if I saw those prices, and I ordered the chicken hash… hoping to impress my lunch partner since I'd heard the meal was Joe DiMaggio's favorite. Of all the things I could imagine, it didn't sound too expensive… but I was wrong.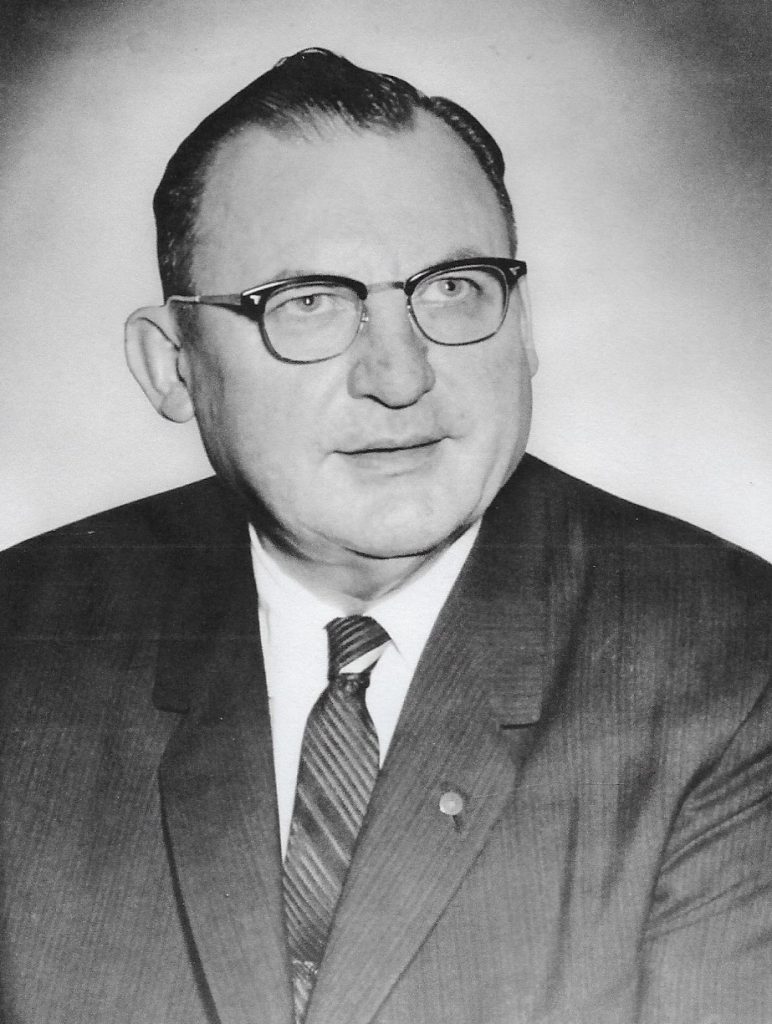 My Savior, The Wonderful Henry Hermann
By the time we'd finished our lunches, I'd calmed down considerably and we'd managed to have a very interesting discussion about music and musicians, what I wanted from life, and what I might be able to do for him. If I was as talented as I said I was, he promised, he'd find me a job.
I couldn't believe what I was hearing! My plan was working out better than I ever could have imagined! And then, the check came. My goodness! How could lunch and a couple drinks cost more than half a month's rent? (And that was not even mentioning the tip, which I had no idea how to calculate in the best of times, much less so now.) I paid in a daze.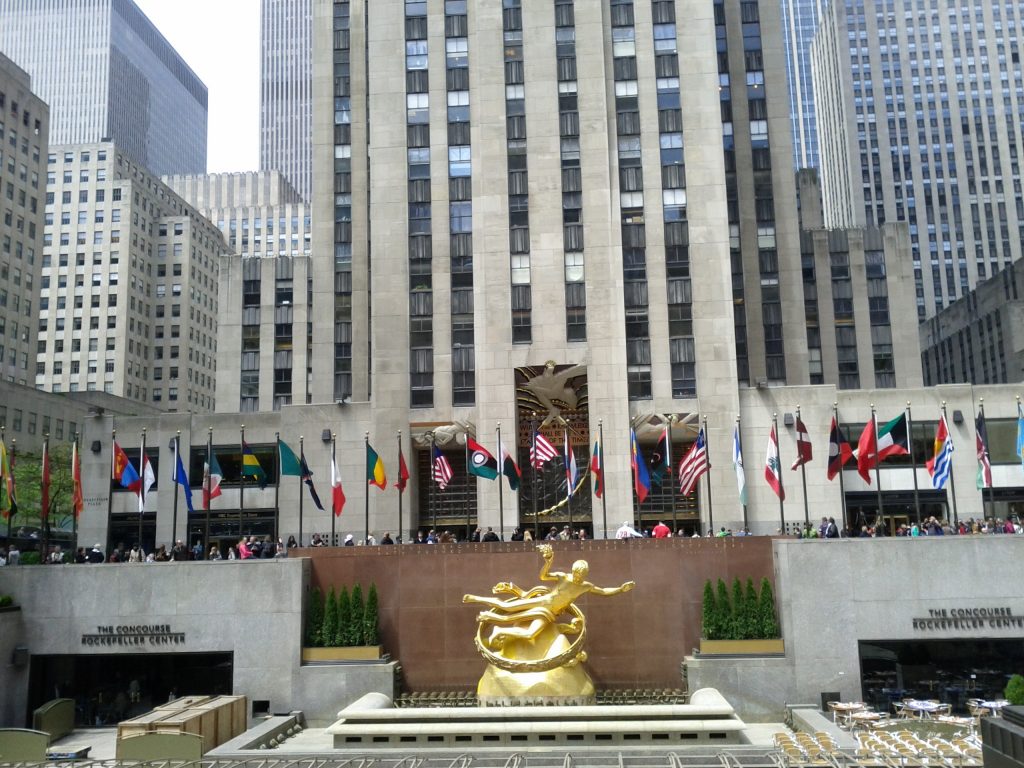 Rockefeller Plaza
After lunch, the two of us went back to his office in Rockefeller Plaza, where I sat down at the piano and started to play. I was sick and nervous, but the piano didn't know it… the songs almost seemed to play themselves. And after I had finished four or five, I was relaxed enough to turn around and look at his face; he was grinning! The relief flooded over me like cool water on a hot summer day,
"You have rough edges," he said to me, "but I think you might just have what it takes." Holding out his hand for me to shake, I reciprocated in kind; shaking was easy… my whole body was shaking already. His last words to me were, "I'll see what I can do."
I stood as tall as I could and headed for the door, determined to appear sure of myself. But as soon as the door closed behind me, panic gripped me again. "This is my only hope… everything is riding on this,"
I tried to be hopeful, but when three days had passed and the phone still hadn't rung, I began to worry. Each day brought more tension than I thought possible… what if he didn't call at all? My only certainty amidst those days was that I was not going to spend the rest of my life selling clothes at my father's men's store in West Chester, Pennsylvania.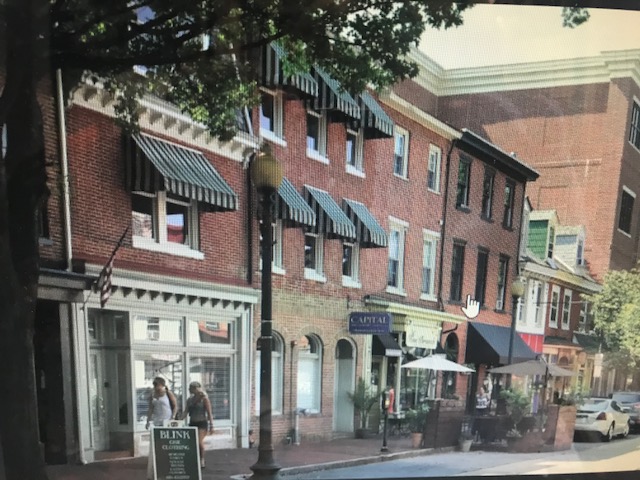 West Chester, A Quaint Town of Less Than 15,000 People.
After an interminable week had passed – my nerves frayed to a breaking point – fortunes instantly changed. Mr. Hermann called me and told me I'd gotten my first job. It was as though a death sentence had been lifted from my shoulders; finally, I could feel myself breathe deeply again for the first time in ages. He told me I had been granted a trial run at a little place called the Piccolo Club on East 55th Street and 2nd Avenue… and I started the day after tomorrow!
My First Job in New York City
Change was in the air… and nothing in my life would ever be the same.
Excerpts for this series were taken from Thank My Lucky Stars by Stanley Paul, as told to Diane Palmer.