By Michelle Crowe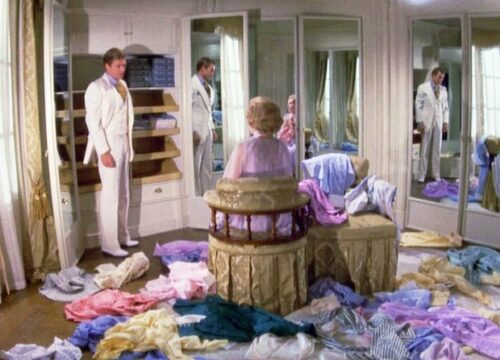 Robert Redford wore linen as Gatsby, but you know there was some seersucker somewhere in the two-story closet.
Ah, June, glorious June, a short month with the longest day of the year and the summer month when everything seems imminently possible.
Seersucker fabric has been around for centuries. Its name comes from the Persian phrase shir-o-shakhar, meaning "milk and sugar" for the alternating textures. The textile is made most often of cotton, but also of linen or silk, and woven on a loom with threads at different tensions.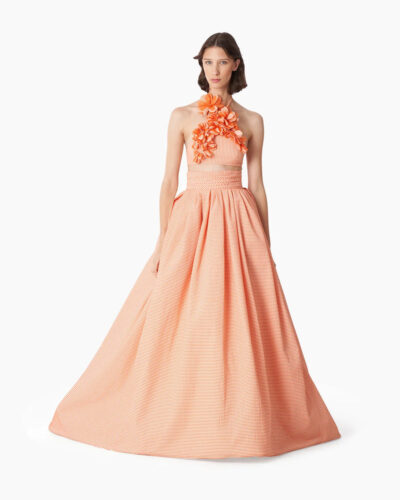 Be the belle of any ball in this beauty by Wes Gordon for Carolina Herrera.
Seersucker made working in the hot summer months cooler in the years before air conditioning. It's still a favorite for travel and commuting because it doesn't wrinkle – it's already wrinkled.
While seersucker is among the preppiest fabrics, it can be subtle and smashing on anyone. I've held onto my favorite blue and white Ralph Lauren seersucker blazer for far longer than I reasonably should because of how happy I feel when wearing it.
Ralph Lauren is a wizard with the puckered fabric.
Thrown on with white pants or jeans, over a dress or even with shorts, it never tries too hard and always makes me feel polished.
Few other items in a wardrobe can go from lunch at The Peninsula to interviewing rock stars before Marshall Field's Glamorama. This one blazer worked for those occasions and many others.
A pretty dress from Barbour.
Distinctive stripes are what many of us think of with seersucker. Men's suits, women's seaside dresses, and children's clothes all look wonderful in striped seersucker.
You will find solid colors, which offer the cool, easy benefits of seersucker without the stripes. After all, it's a fabric not a pattern. White, navy, yellow, even hot pink seersucker can mix and match effortlessly with other summer staples, keeping you cool and attractive all season long.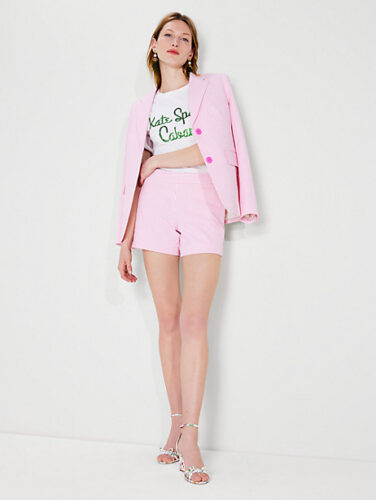 A saucy short suit from Kate Spade.
As one of the most cheerful fabrics around, perhaps one of the best things about wearing seersucker is the smiles you'll bring to people's faces while wearing it.