By Judy Carmack Bross
Woman's Board President Sarah Schrup, Edgar Rios, and celebration Co-Chair Katie Hale
With Electric violins, electrified performers and Motown music that brought guests not only to the dance floor but to the stage to sing with the performers, the 125th birthday anniversary celebrated the voltaic Woman's Board of Northwestern Memorial Hospital which first established its reputation for action when it wired the streets around Passavant Hospital in 1906 to benefit patients and their visiting families.
Board President Sarah Schrup
Board President Sarah Schrup told the multi-generational audience:
 "For a board to even exist for a century and a quarter requires perseverance and dedication. For a board to thrive and remain relevant for that time—as ours has—requires more: first, an unwavering eye on the ball, namely on our mission, which is to provide crucial financial support for hospital initiatives; and secondly, a willingness to be innovative and to step up at important moments.
"And we have done that. Whether it's funding HIV care for women and children in the early 1990s, early in the AIDS crisis, to starting a grant program that focuses on cultivating young promising researchers with seed money, to providing within two weeks of the start of the pandemic, $350,000 to a COVID relief fund, to last summer's decision to prioritize women's reproductive health immediately on the heels of court decisions and legislation that put that topic front and center. 
"Our members are visionary and bold and extremely hardworking. We are guided by our mission and unified in our commitment to it. I have no doubt that in the year 2147, the story told will be the same – commitment, innovation, dedication, and progress."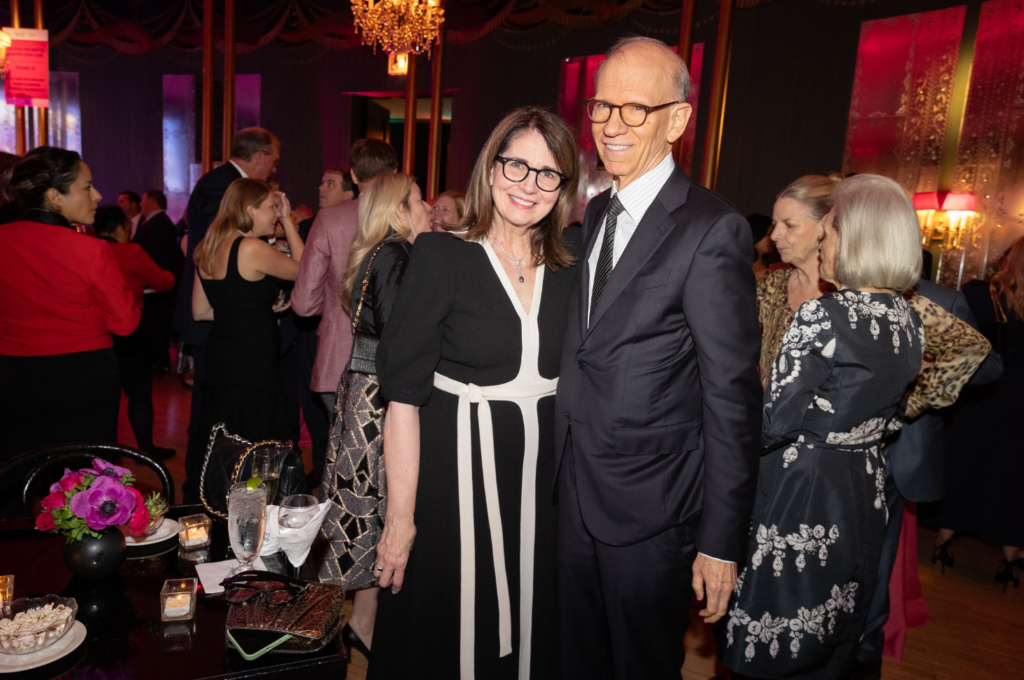 Joan and Charles Moore
The event raised over $200,000 which will benefit programs and critical patient care initiatives supported by the Woman's Board, including the most recent $4.6 million pledge to fund comprehensive reproductive care across a woman's lifetime. Lead sponsors Joan and Charles Moore, supporters Laura and Tony Davis (Linden Capital Partners) and Arlene Lo, and all donors received special thanks. Liz Rosenberg, SVP, Administration, Northwestern Memorial HealthCare, detailed the Hospital's gratitude to the board.
Laura and Tony Davis
125th Anniversary Committee
Lindsay Amborski, Tyler Arnfelt, Charlotte Cleveland, Katie Hale, Hopie Hambleton, Cassie Hutton and Sarah Potter chaired the event.  The pride among the large group of past Woman's Board Presidents present—including Patience Ziebarth, Megan McKinney, Randy Young, Judy Bross, Katherine Harvey, Susie Borland, Gabriela Cleveland, Mimi Olson, Laura Davis, Joan Moore, and Charenton Drake–was clearly apparent as they swapped memories and shared dreams for the future.
Past Presidents (from left) Randy Young and Patience Ziebarth with longtime Board leader Abra Wilkin
Of special fun for the guests was the continuing photo reel, executed by Hopie Hambleton, Katie Hale and Charlotte Cleveland, which began with the board's first fundraiser at the home of Mrs. Potter Palmer, included marvelous shots of the Passavant Cotillion, and captured other key initiatives of the Women's Board.
Doctors and administrators from Northwestern University Hospital: Stephanie Fischer, Lynn Yee, Emily Jungheim, Leonidas Platanias, Maureen Slade, Liz Rosenburg, Kripa Krishnan and Serdar Bulun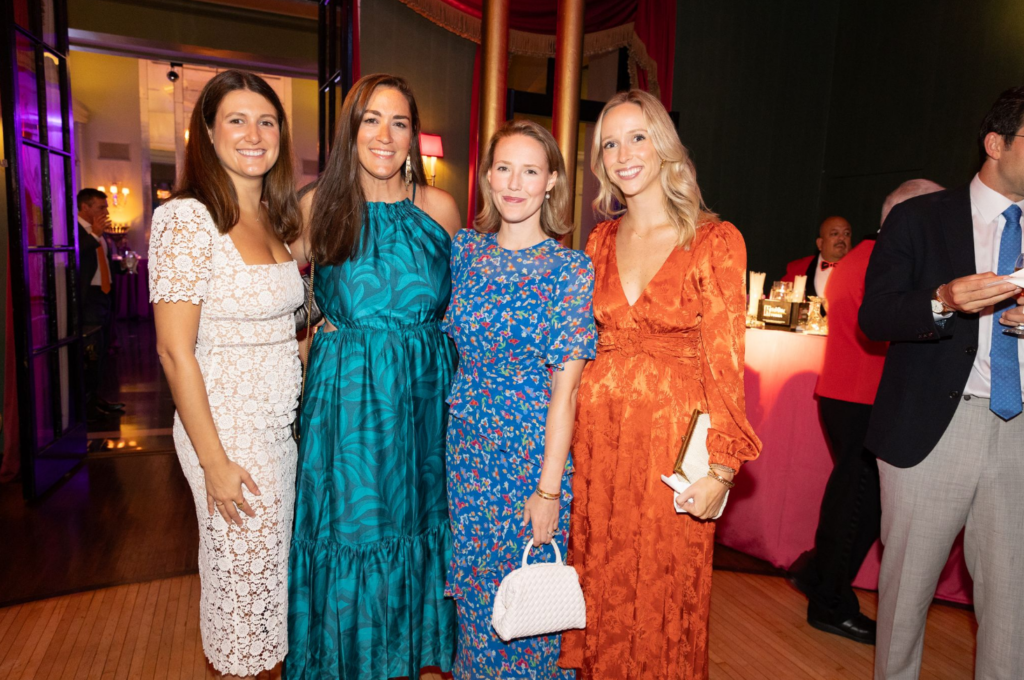 Katie Binswanger, Margaux Harrold, Joan Medlow and Belle Gallup
Michael Smith and Cynthia Ballew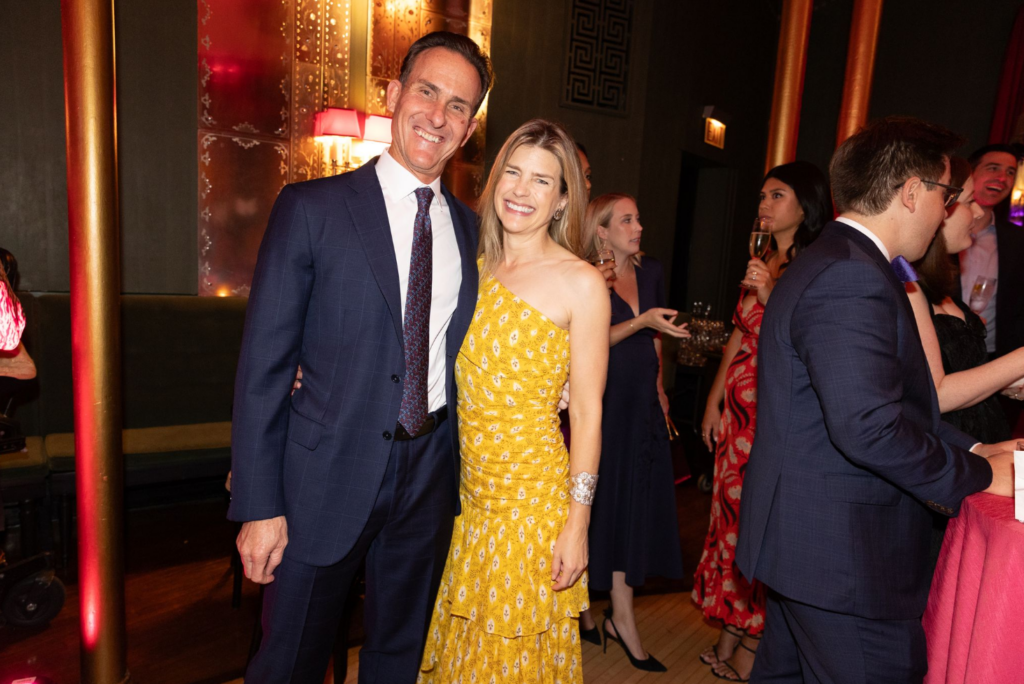 Rob Ellis and Stuart Dyer
The Electric Violinists
Photo Credit:  Ana Miyares Photography.