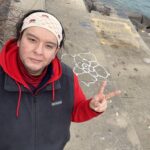 The end of August marks the summer season winding down – then autumn arrives, with winter coming to Chicago soon. The sunny days are almost gone, but there's still time to enjoy some outdoor activities. This September month is going to be filled with plenty of outdoor events, all before hibernation season comes knocking at the door.
An early day at the park, soaking in the sun and the gentle breeze, with a hint of pine, gliding through the park and cooling off everyone sounds like a perfect way to spend the weekend with friends and family. If you're a history buff or simply love to enrich yourself with knowledge, then gear up to relive history in the park. September 3 marks the day that the Treaty of Paris was signed by the U.S. and British in 1783, ending the American Revolution. This September, The Cantigny Revolutionary War Reenactment is bringing an historical experience for a two-day weekend in September at Cantigny Park in Wheaton, Il. The event is being produced by The North West Territory Alliance (NWTA), the NWTA is a non-profit educational organization that studies and recreates the lifestyle of the time of 1775-1783.
Take a trip to the past (and to Cantigny Park!) and see the tactical demonstrations, horses, and the accurate soldier uniforms. Visit the camps around the event and learn how soldiers and civilians lived during the early colonial times of America. Visitors can stroll around the encampment buy some merchandise and memorabilia from some of the vendors. The NWTA strives to replicate uniforms, weapons, camp life, and other historical methods of the era as accurately as possible.
The event is being organized by The North West Territory Alliance, admission is free but there is a $15 car parking fee. There will also be food available for purchase. The two-day event will take place Saturday and Sunday, September 9 & 10, from 10:00 a.m. to 4:00 p.m.. The reenactment will be held in Cantigny Park 1S151 Winfield Rd, Wheaton, Il 60189. The Vermilion Valley Encampment event will take place Saturday and Sunday, September 22 & 23. The reenactment will be held in Forest Glen Nature Preserve 20301 East 900 North Road, Westville, Il 61883.
For more information, please visit: nwta.com. Plan a visit before the summer is over.