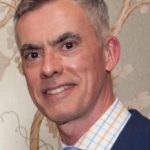 By Philip Vidal
October is one of my favorite months because it brings back fond memories of birthday celebrations.   My two sisters' and my mother's birthdays are all in October, and exactly one week apart.   My late father's birthday at the end of September and my birthday in early November bookended the Vidal family birthdays, so it seemed as if we were constantly celebrating with a lavish and beautiful birthday cake.   Confronting all that cake was never a hardship for me, as I have a (really) sweet tooth.
Besides the birthday celebrations, October is one of my favorite months because of all that goes on.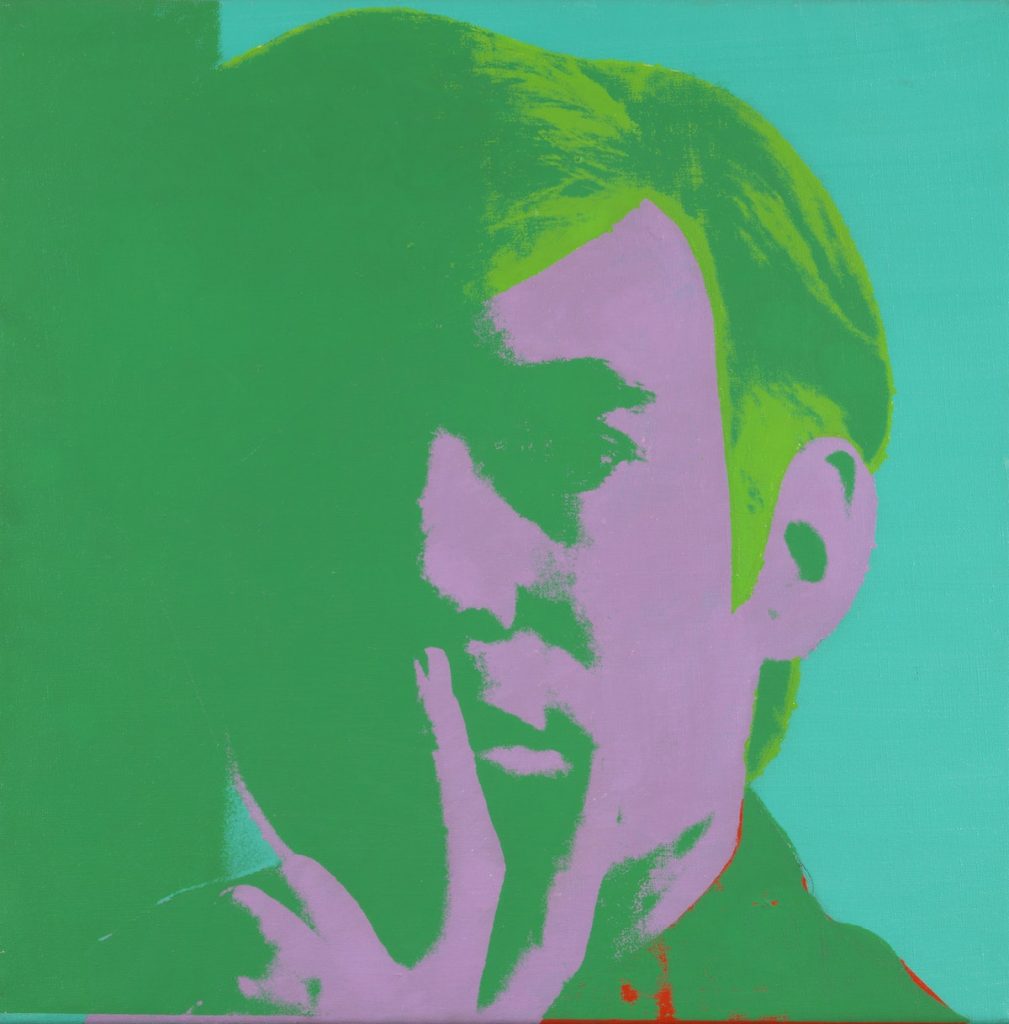 The Art Institute of Chicago hosts the "Andy Warhol – From A to B and Back Again" exhibition from October 20-January 26. "Self-Portrait,"  photo by The Andy Warhol Foundation for the Visual Arts, Inc. / Artists Rights Society (ARS).
Pop Art seems to be a focus this month.  Iconic pop artist Ed Ruscha speaks at the annual Art Institute of Chicago Woman's board lecture on October 2.   The king of Pop Art, Andy Warhol, is in the spotlight at the Art Institute's "Andy Warhol – From A to B and Back Again" exhibition, October 20-January 26.  Pop Art in Mexico and South America is featured in "Pop América, 1965-1975" at The Block Museum of Art at Northwestern University, through December 8.
The Newberry Library hosts the third annual "Booked for the Evening" fundraiser on October 3. Photo by the Newberry Library.
The literary arts are featured at the third annual "Booked for the Evening" fundraiser at the Newberry Library on October 3.  It's your chance to rub shoulders with curators and librarians.  The Carl Sandburg Literary Award dinner is October 10 at the Isadore & Sadie Dorin Forum on the campus of the University of Illinois at Chicago.  Eve Ewing, author, sociologist and assistant professor at the University of Chicago School of Social Service Administration, will receive the 21st Century award, and author (and Northwestern alumnus) George R.R. Martin will be honored. Martin is probably best known for writing the novels that were the inspiration for the wildly popular HBO series "Game of Thrones."  The two will then pair up on October 11 for a conversation at Symphony Center that's part of the Chicago Humanities Festival (CHF).  The Fall Festival of the Chicago Humanities runs October 26-November 10.
Another CHF kick-off event is already sold out: MSNBC anchor Rachel Maddow: In Conversation on October 12.  "Seinfield" and "Veep" star Julia Louis-Dreyfus returns to her alma mater when she talks about her career at the festival at Northwestern's Cahn Auditorium on October 27.
Chicago Ideas Week runs from October 12-17. Photo by Chicago Ideas Week.
Eve Ewing will also be one of the speakers, as will musician Liz Phair, at this year's Chicago Ideas Week at the Museum of Contemporary Art and Harris Theater, October 12-17.
Humanities Day at the University of Chicago is October 19, featuring more than 30 free discussions, lectures, tours and performances focusing on art, literature, music, cinema and more.
Manuel Barrueco performs for  Northwestern's Segovia Classical Guitar Series on October 11 at Galvin Recital Hall. Photo by Northwestern University.
The University of Chicago and Northwestern University references remind me that there seem to be dueling events at these two universities.  For example, on October 11, the University of Chicago opens its concert season with a performance at Mandel Hall of one of my favorite chamber groups, the Academy of St. Martin in the Fields Chamber Ensemble, and Northwestern presents guitarist Manuel Barrueco as part of the Segovia Classical Guitar Series at their Galvin Recital Hall.  The "Jazz at the Logan" series kicks off with guitarist Julian Lage and pianist Fred Hersch at the University of Chicago's Logan Center Performance Hall on October 18.  Back on Northwestern's campus, the Chicago Philharmonic Orchestra opens its 30th season of themed concerts (Reunion, Holidays, Unity, Home, etc) with "Life: Tchaikovsky 6" on October 6 at Pick-Staiger Hall.
The Chamber Music series at the Art Institute of Chicago also kicks off its season of themed Sunday afternoon concerts on October 6 with "Inspired by Tradition" performed by music803 in Fullerton Hall, followed by a gallery tour.  Chicago Symphony Orchestra musicians choose music related to artwork on display at the Art Institute.
The 14th annual Chicago Latino Music Festival, Chicago's only Latin-focused classical musical festival, is at various locations October 3-November 21 and is another great way to celebrate Hispanic Heritage Month (September 15-October 15).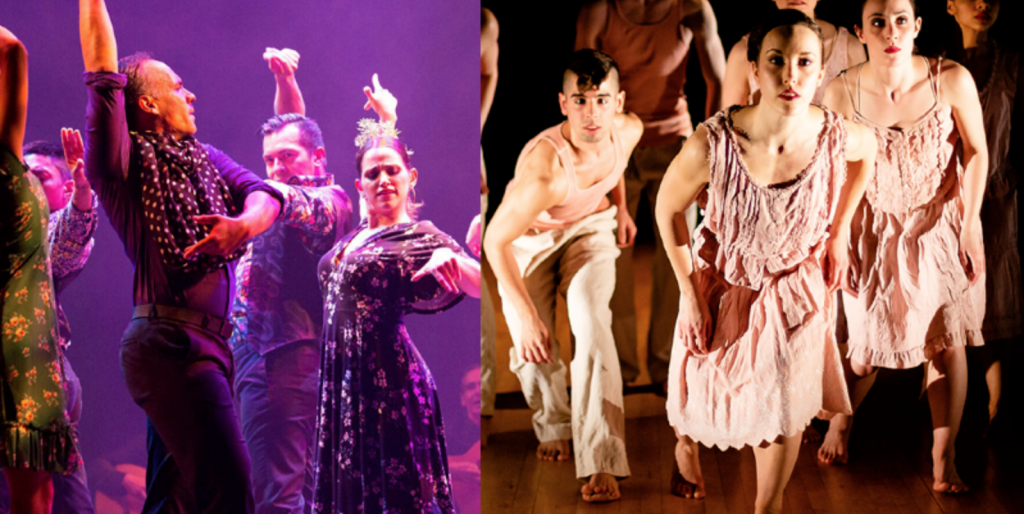 Ensemble Español Spanish Dance Theater and Cerqua Rivera Dance Theatre present a joint performance for the opening of the Auditorium Theatre's "Made in Chicago" dance series, October 4. Photo by the Auditorium Theatre.
My good friend and dance maven Doris Timmen has invited me to join her on October 4 for a joint performance by Ensemble Español Spanish Dance Theater and Cerqua Rivera Dance Theatre, when they open the Auditorium Theatre's "Made in Chicago" dance series.
I miss the annual Chicago Dancing Festival which ended a few years ago, so I plan to attend  "A Celebration of Lar Lubovitch," a tribute to co-founder of the Festival, featuring performances by local talent such as the Joffrey Ballet Chicago and visiting companies, Harris Theater, October 5 and 6. The Joffrey then performs the Chicago premiere of Cathy Marston's "Jane Eyre" at the Auditorium Theatre on October 16-27.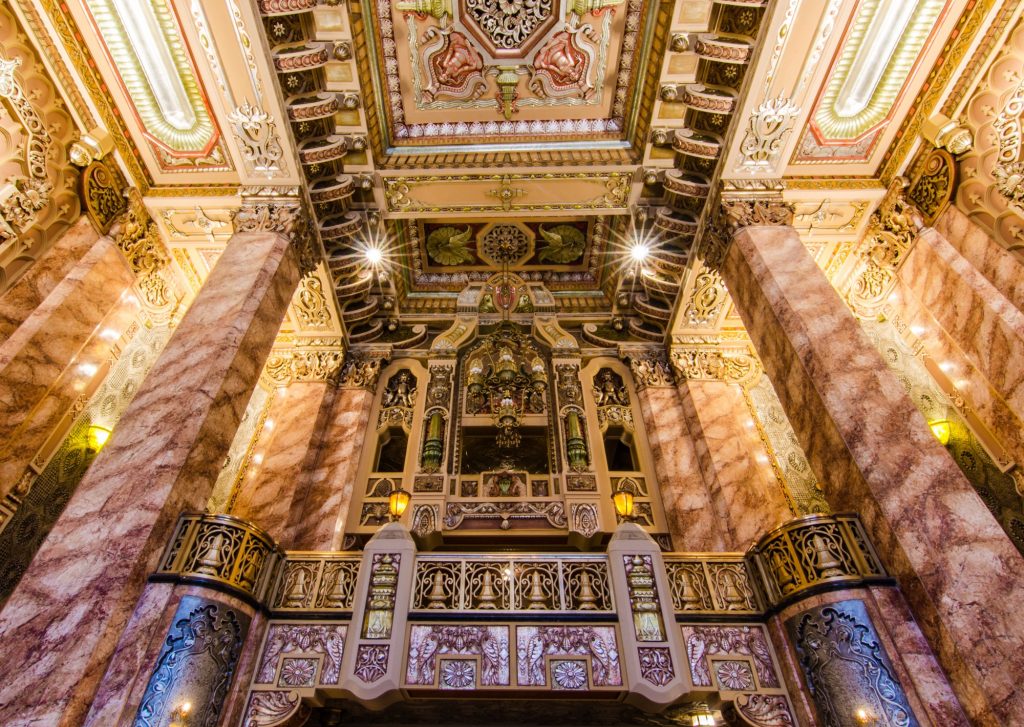 Explore Chicago's most iconic and unique architectural treasures at Open House Chicago, October 19-20. Photo by Eric Allix Rogers.
Music, dance, and architecture…..the 9th annual Chicago Architecture Center's Open House Chicago in Chicago, Oak Park and Evanston is October 19-20.  This year my high school, St. Ignatius College Prep, which is into its sesquicentennial celebration year, is just one of the approximately 350 sites that you can check out.
And theatre…. As the Year of Chicago Theatre, a city-wide initiative by the City of Chicago's Department of Cultural Affairs and Special Events (DCASE), wraps up so does DCASE's free Millennium Park Summer Theatre Residency series.  The last performance of the season is "Still/Here: Manifestos for Joy and Survival" presented by Free Street Theater, October 6-12 at Cloud Gate Plaza.  The multi-generational, multi-racial ensemble, which is celebrating its 50th season, asks the audience to think about what Chicago's past says about its future.
Another way to celebrate theatre in Chicago is by seeing a new work from some of the country's best playwrights at the 16th annual New Stages Festival (and it's free), October 23-November 10, Goodman Theatre.
There are several Chicago-based actresses who, as the old adage goes, I'd been enthralled to hear read from the phone book.  Deanna Dunnigan is participating in a panel discussion and book signing, "Ensemble: An Oral History of Theater in Chicago," with author Mark Larson and others on October 14 at Steppenwolf's 1700 Theatre.
Janet Ulrich Brooks stars in "Tiny Beatiful Things" at Victory Gardens Theater, through October 13.  Photo by Victory Gardens Theater.
Hollis Resnick stars in "Sunset Boulevard" opening October 11 at Porchlight Music Theatre at the Ruth Page Center for the Arts.  Newspaper advice columnist Ann Landers (Eppie Lederer) lived on East Lake Shore Drive just around the corner from where I live.  Janet Ulrich Brooks portrays an online advice columnist in the Chicago premiere of "Tiny Beautiful Things" at Victory Gardens Theater, through October 13.  Kate Fry, who was raised in Winnetka, plays the title character, the mother of Joan of Arc, in "Mother of the Maid" at Northlight Theatre at the Northshore Center for the Performing Arts in Skokie, through October 20.  Which reminds me:  Actress Sarah Bernhardt, starred in "Jeanne d'Arc" when she visited Chicago in the early 1890s.  Theresa Rebeck's "Bernhardt/Hamlet" at the Goodman Theatre's Albert Theatre through October 20 is about the Divine Sarah's decision in 1899 to play the lead in Shakespeare's "Hamlet."
American Blues Theater's production of Chicago playwright Rick Cleveland's "Five Presidents" at Stage 773 continues through October 19.  It's about a fictitious discussion that Presidents Gerald Ford, Jimmy Carter, Ronald Reagan, George H.W. Bush and Bill Clinton may have had at an actual event… when they all attended President Richard Nixon's memorial service.  Cleveland wrote for the TV series "The West Wing" and "House of Cards."
See some of creatively carved pumpkins at Chicago Botanic Garden's "Night of 1,000 Jack-O-Lanterns" October 16-20 and 23-27.  Photo by Enjoy Illinois.
There are signs that fall is definitely upon us.  It's the end of the farmers markets, and Halloween is celebrated throughout the city.   Theatre L'Acadie makes its Chicago debut at the Athenaeum Theatre with "Seventy Scenes of Halloween" through October 13.  I always enjoy Hell in a Handbags Productions' spoofs.  This time they skewer a popular 1980s TV series in their "The Facts of Life – Satan's School for Girls" through November 2 at Mary's Attic.  The Oriental Institute (OI) at the University of Chicago continues its centennial celebration with something for adults and something for the whole family at Halloween. "Mummies and Martinis" is an OI Young Professional's group event on October 24.  "Mummies' Night" on October 26 is the more family-oriented event and features tours and a screening of the 1959 horror film "The Mummy" starring Christopher Lee.  The Music Box Theater is hosting their annual 24-hour horror film marathon "Music Box of Horrors" on October 19-20.  The Gene Siskel Film Center will screen Paul Schrader's 1982 cult classic "Cat People" starring Nastassja Kinski, Malcolm McDowell and John Heard on October 25 and 31.  I'd like to see some of the creatively carved pumpkins at the Chicago Botanic Garden's "Night of 1,000 Jack-O-Lanterns" October 16-20 and 23-27.  The Chicago Botanic Garden is also hosting the "Spooky Pooch Parade" on October 13, so even Fido can have some Halloween fun.
With all the candy associated with the holiday, Halloween is a terrific time for me.  But I draw the line at candy corn.
Dates, times, location and availability are subject to change.