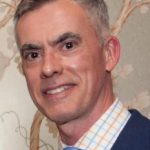 By Philip Vidal
Growing up in the 1960s on Melrose Street, in the East Lakeview neighborhood of Chicago, the fresh produce at the local grocery store was limited.  If you wanted lettuce, the only option was crisp iceberg lettuce.  If you wanted anything else, you had to grow your own.  Our grocery store was a Jewel conveniently located at the end of our block on Broadway.  There was also Evergreen Fine Foods at Belmont and Broadway, an A&P at Belmont and Halsted, and a Treasure Island a bit farther up Broadway that had a much broader and more international selection.
If you wanted produce out of the ordinary there were ethnic stores selling groceries dotted around Chicago.  I also recall going to the Stop & Shop at 16 West Washington and thought I'd entered an Arab souk or Turkish bazaar filled with exotic smells and enticing offerings.
Back then, the idea that the playground (no padding on the concrete under the monkey bars!) in front of Nettelhorst Elementary School at Melrose and Broadway, where I attended kindergarten, would be the  Nettelhorst French Market  (Saturdays through October 29) was unimaginable.
The SOAR Farmers Market returns in June at the Museum of Contemporary Art Chicago! Photo by Streeterville Organization of Active Residents.
Many years ago I moved from East Lakeview to Streeterville, so my local farmers market is the weekly SOAR Farmers Market at the Museum of Contemporary Art Chicago.   The choice of produce there has been overwhelming and I'm always discovering some new treat.  Last summer it was Turkish eggplant!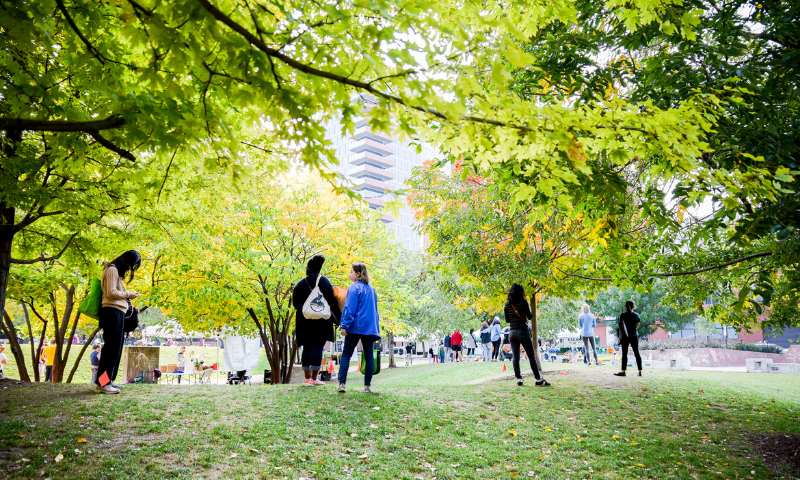 Can't wait until June? The Green City Market Lincoln Park and Green City Market West Loop start the season in May! Photo by Green City Market.
The SOAR Farmers Market doesn't open until June, but other farmers markets opened earlier this year.  The Green City Market Lincoln Park on Saturdays is already in full swing.  The Green City Market Lincoln Park on Wednesdays runs May 4-October 26.  The Green City Market West Loop runs Saturdays, May 7-November 19, at Mary Bartleme Park. There are dozens of farmers markets opening this month in Chicagoland, but the grandaddy of them all, the longest running farmers market in Chicago, the Daley Plaza City Market on Thursdays, opens this month on May 12 and runs through October 27.
Alliance Française de Chicago hosts a celebration of the Woman's Board 125th anniversary and honors two long-time supporters, May 7. Photo by Alliance Française de Chicago.
Farmers markets featuring the best local produce made me think of the celebrated local talent who will be fêted this month.  A local awards event showcasing Chicago's local culinary talent is May 1.  The Cystic Fibrosis Foundation presents the Jean Banchet Awards for Culinary Excellence at Venue SIX10.  The Alliance Française de Chicago honors two of its long-time supporters, Catherine Hamilton and Myriam Bransfield, and celebrates its 125th anniversary at the Woman's Board of the Alliance Française de Chicago's 125 Le Bal on May 7 at the Four Seasons Hotel Chicago.  I'll be attending this très chic event, and hope I don't have to resuscitate my high school French.

Kaleidoscope, Art Encounter's annual spring gala and art auction will be held at Greenhouse Loft on May 12. Photo by Art Encounter.
I've been fortunate to be on some of Lynne Warren's exhibition tours at the Museum of Contemporary Art (MCA).  The long-time MCA curator is the honoree at Kaleidoscope, Art Encounter's annual spring benefit and auction on May 12 at Greenhouse Loft.  Jim Corti, artistic director of Aurora's Paramount Theatre, is the recipient of the Guy Adkins Award for Excellence in the Advancement of Musical Theatre in Chicago at "Chicago Sings Stephen Sondheim," Porchlight Music Theatre's annual fundraising concert at the Museum of Contemporary Art on May 23.  Diana Palomar and Adela Cepada will receive awards for their support of the museum and the Latino community in Chicago at the National Museum of Mexican Art's Gala de Arte at the Sheraton Grand Hotel on May 13.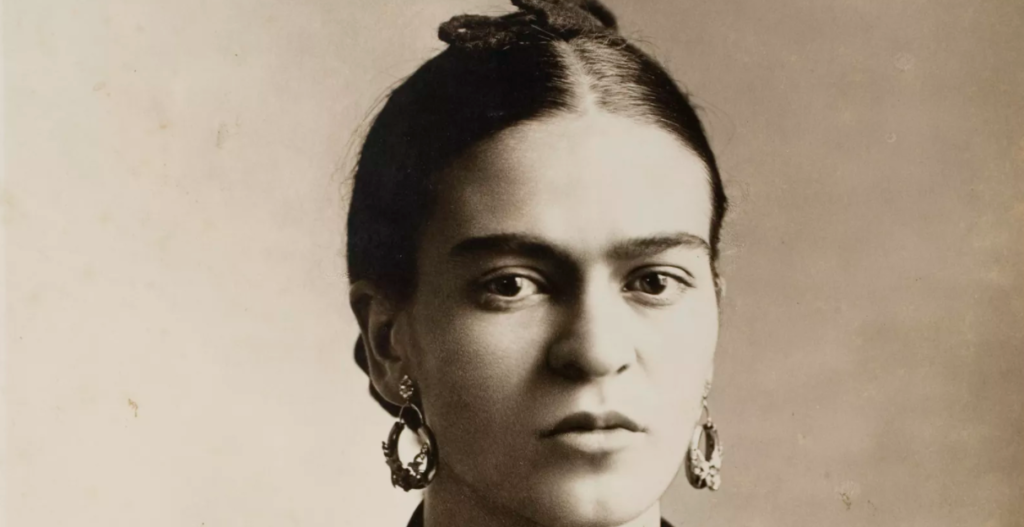 "Frida Kahlo, Her Photos" runs through August 7 at the National Museum of Mexican Art. Photo courtesy of Diego Rivera & Frida Kahlo Archives.
The National Museum of Mexican Art hosts (through August 7) "Frida Kahlo, Her Photos," a fascinating exhibition of her personal collection of photos taken by famous photographers like Brassaï, Tina Modotti, Man Ray and Highland Park native Edward Weston, and photos of famous politicians like Lenin, Stalin, Trotsky and Zapata.   If you want to experience more of this iconic artist, then see "Frida: Immersive Dream," which continues through May 28 at the Lighthouse ArtSpace Chicago at the Germania Club.
Nick Cave's Ba Boom Boom Pa Pop Pop will be projected on theMART from May 5-September 7. Photo by Art on theMART.
Open to Chicago-based artists, the 10th annual Bridgeport Art Competition and Exhibition at the Bridgeport Arts Center runs May 20-July 1.  Multidisciplinary Chicago-based artist Nick Cave is having a continuing moment.  His "Rapt on the Mile" mural still wraps around 679 N Michigan Avenue (the former Apple Store).  His "Ba Boom Boom Pa Pop Pop" will be projected on theMART, formerly the Merchandise Mart, as part of Art on theMART from May 5-September 7.  A retrospective of his work, "Nick Cave: ForOTHERmore," is on view at the Museum of Contemporary Art Chicago, May 14-October 2.
Sure to be a summer blockbuster, the "Cezanne" exhibition at Art Institute of Chicago, curated by our own Gloria Groom and Caitlin Haskell of the Art Institute of Chicago, and Natalia Sidlina of London's Tate Modern, runs May 15-September 5.  Three new exhibitions delving into architecture, social engagement, and Japanese "Modern Girls" run concurrently May 6 through July 16 at Wrightwood 659:  "American Framing" the U.S. Pavilion for the 17th International Architecture Exhibition of La Biennale di Venezia is on view for the first time in the U.S.;  "Rirkrit Tiravanija: (who's afraid of red, yellow and green)" was organized by the Hirschhorn Museum and Sculpture Garden; and "Moga: Modern Women & Daughters in 1930s Japan" displays rarely seen artworks of women and children in 1930s Japan.  A fourth exhibition, already mounted, "We Shall Defy: Shahidul Alam" continues through July 16.
There are two "Crossings" exhibitions open in Chicago.  The Chicago Artists Coalition' "Crossings" exhibition (through May 26) features new works by HATCH artists-in-residence Anwulika Anigbo and Farah Salem inspired by the migrations across the Atlantic Ocean, Sahara Desert and the Red Sea.  The Newberry Library culled its extensive collection of maps, guidebooks, postcards and other objects to tell the stories of four historic routes across the United States in their "Crossings: Mapping American Journeys" exhibition which continues through June 25.
A pioneer composer, Florence Price's Symphony No. 3 will be performed at CSO's "Muti Conducts Beethoven, Still and Price" concert at Symphony Center, May 5-7. Photo courtesy of Special Collections, University of Arkansas Libraries.
One of those journeys is the Great Migration from the America's South to Chicago.  Florence Price was part of that migration.  She was the first African American female composer to have a symphonic work performed by a major U.S. orchestra.  The Chicago Symphony Orchestra performed her Symphony No. 1 on June 15, 1933.  On May 5-7, the Chicago Symphony Orchestra performs her Symphony No. 3 as part of the "Muti Conducts Beethoven, Still and Price" concert at Symphony Center.
The blues and jazz also migrated from the South to Chicago, but it was Chicago that became the birthplace of gospel music.  The final episode in this season's "Chicago Stories" series on WTTW, "Chicago Stories: The Birth of Gospel," airs May 6 and focuses on "The Father of Gospel" Thomas A. Dorsey.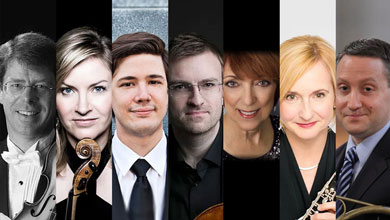 Enjoy Mozart? Attend the Chicago Chamber Music Society's final concert of the season, May 14. Photo by Chicago Chamber Music Society.
May also marks the end of the season for a number of Chicago's music, dance and theater companies.  The final concert of Music of the Baroque's 51st season is "The Brothers Haydn" at North Shore Center (May 8) and Harris Theater (May 9).  I've made the pilgrimage to Eisenstadt, Austria, where Joseph Haydn worked for his patrons, the Esterházy family, and I expect my thoughts will be taken back to Eisenstadt when I attend that concert.  I will also attend the final Chicago Chamber Music Society concert of its 86th season at a private club on Michigan Avenue, where The Lyric Ensemble performs an all-Mozart program on May 14.
Hubbard Street Dance Chicago ends its 44th Re/Charge season with performances of "RE/UNION" at the Harris Theater, May 12-15.  The final play of TimeLine Theatre Company's 25th anniversary season is the Chicago premiere of Lloyd Suh's "The Chinese Lady" about the first Chinese woman to enter the U.S., at Theater Wit, May 8-June 18.  Chicago Philharmonic concludes its 2021/22 season with a tribute to the Queen of Soul, Aretha Franklin, in "Aretha Arising" at the Harris Theater on May 29.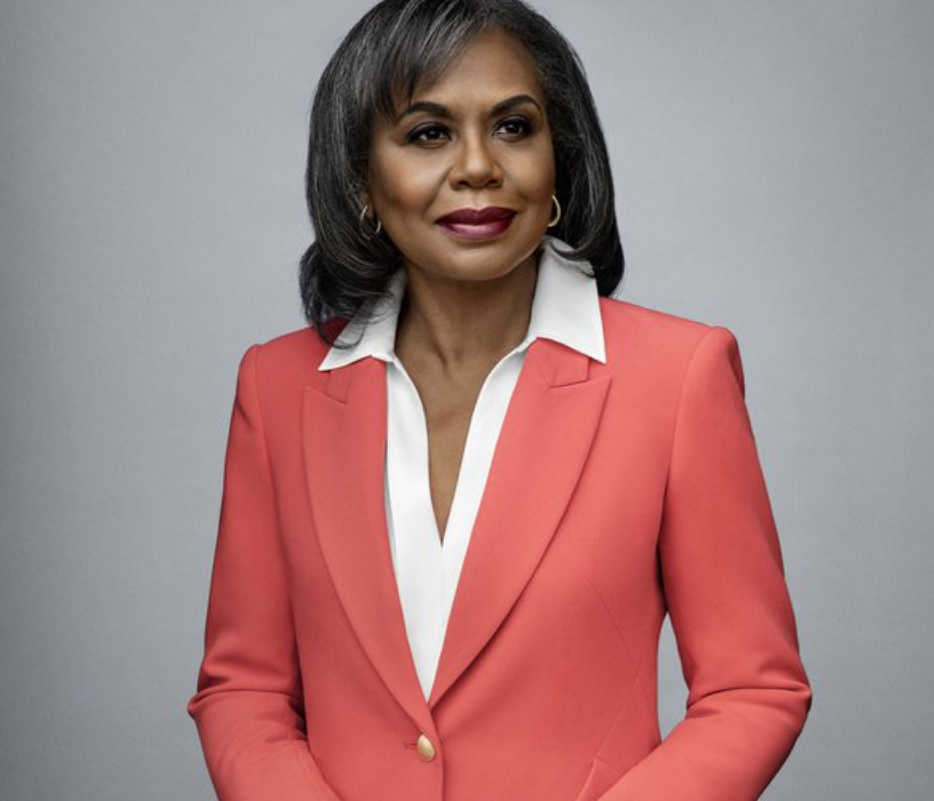 Anita Hill joins the Chicago Humanities Spring Festival with Laura S. Washtinton for "Believing Women: Anita Hill in Conversation." Photo by Chicago Humanities Festival.
The Chicago Humanities Spring Festival (May 1-June 2) has an enticing array of offerings: On May 7 at the UIC Dorin Forum, Ivo Daalder, President of Chicago Council on Global Affairs and former U.S. ambassador to NATO, joins Marie Yovanovitch in "Lessons from the Edge: A Conversation with former U.S. Ambassador to Ukraine Marie Yovanovitch," and Laura S. Washington, Chicago Sun-Times columnist, sits down with Anita Hill for "Believing Women: Anita Hill in Conversation."
Night of Ideas is back in-person on May 12 at the Chicago History Museum.  The theme for this year's worldwide marathon evening festival of debates, performances, and workshops is "Where Are We Going?"  The free event (register at https://nightofideas.org/chicago) is presented in Chicago by the Chicago History Museum, France Chicago Center, Alliance Française de Chicago, and the Villa Albertine.
The 16th annual Bitter Jester Music Festival, the Midwest's largest professional music competition, kicks off with an opening night concert on May 20 at Port Clinton Square in Highland Park.  The Ravinia Festival, the oldest music festival in North America, also kicks off its season on May 20 in Highland Park.
As part of the Ruth Page Festival of Dance at Ravinia, the Ruth Page Civic Ballet performs on May 20, and on May 21 the Ruth Page Civic Ballet and special guests DanceWorks Chicago, Giordano Dance Chicago, Hedwig Dances, and Porchlight Music Theatre perform.
Be a part of the inaugural Chicago Cabaret Week with 15 shows around Chicago from May 6-16. Photo by Chicago Cabaret Professional.
A new festival, the inaugural Chicago Cabaret Week showcases Chicago's cabaret talent and includes fifteen shows (blues, jazz, Broadway, French music, comedy) around Chicago, May 6-16.
Chicago has a long history of cabaret and nightclubs that continues to this day.  The Green Mill in Uptown has been offering live entertainment for generations.  Joe Shanahan's Metro on North Clark Street is celebrating its 40th anniversary.  Chicago-born punk rocker Patti Smith and her band perform there on May 4.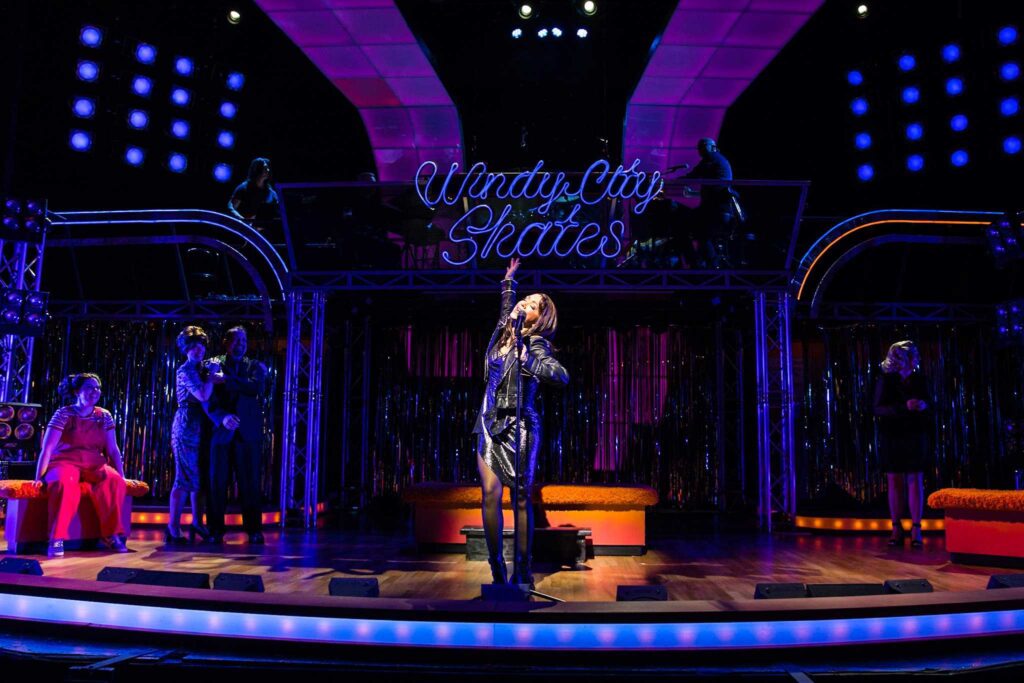 The musical "Skates" premieres May 24 at the Studebaker Theater in the Fine Arts Building. Photo by Fine Arts Building.
Age has dulled my memory, but I still have a distinct recollection of going to Metro and Smart Bar in my youth.  A bit farther north on Clark was the Rainbo Roller Rink, aka United Skates of America.  I have a memory of circling the rink during the 1970s and 1980s roller disco fad while listening to Billy Swan's 1974 hit "I Can Help." The world premiere of the musical "Skates" runs May 24-August 28 at the newly renovated Studebaker Theater in the Fine Arts Building.   "Skates" is billed as "Grease meets Hairspray with a dash of Xanadu!"
Another East Lakeview memory is attending the Wellington-Oakdale Old Glory Marching Society (WOOGMS) Parade.  The 59th annual Memorial Day parade is May 30.   Ah, Memorial Day, the unofficial beginning of summer!
Dates, times, locations and availability are subject to change.  Please stay healthy and safe and keep up with the latest COVID-19 information, protocols, mandates and guidelines.