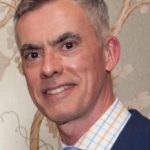 By Philip Vidal
My article has always featured upcoming events in Chicago.   Well, the stay-at-home order in Illinois has been extended from April 30 to May 30, so there won't be any upcoming events in the typical sense till June at the earliest.
As I mentioned last month, I start a draft of my next column eight to ten weeks ahead of my deadline.  For my May column, and the beginning of the summer travel season, I was excited to report all of the new non-stop international flights servicing Chicago.   For example, American Airlines was going to start service this month between Chicago and Krakow, Budapest and Prague.  That's not going to happen this summer, but the last time I checked, Norwegian Airlines is still scheduled to begin seasonal service this month between Chicago and Paris, and next month between Chicago and Rome.
Even though we can no longer physically travel, we can still bring the world to us, or enjoy exotic destinations right here in Chicago. There are travel books and virtual tours.
There's nothing like a good book to transport you anywhere in space or time.  Support independent bookstores by purchasing a book online through Bookshop.org, or donating to #SaveIndieBook stores.
My friend Doris Timmen is reading a novel set in Italy.  Whenever the book mentions a place that's not familiar, she looks it up on Google Earth.   In the same vein, EarthCam livestreams locations around the world.
I travelled to Germany on March 10 to attend a family wedding on March 14.  Shortly after I arrived, friends and family on both sides of the Atlantic suggested that I return to Chicago immediately before travel restrictions kicked in at midnight on March 13, so I did.  Sadly, I missed the wedding.   On the Lufthansa flight back from Munich, the purser said that I was on the last non-stop flight between Munich and Chicago for the foreseeable future. Shortly after take-off, wanderlust immediately set in, so I perused what was on offer through the inflight movie list.  Ah, a classic, "Roman Holiday" (1953) with Audrey Hepburn and Gregory Peck set in the eternal city.  It's a great story, but it also is a marvelous travelogue.
Upon returning to Chicago, I self-quarantined and decided to catalog my ancient DVDs. I popped in another Audrey Hepburn film featuring a city, this time Paris in "Funny Face" (1957). The Parisian landmarks looked so soot-stained.  Perhaps it was the smoke from then ever present Gauloises.
PBS's "The Great British Baking Show" is now on its fifth season. Photo by PBS.
I had planned to visit London in May, the beginning of "the season," to visit friends and old and new haunts.  I had reservations to the RHS Chelsea Flower Show, one of the world's great garden shows, but it's been cancelled.  I was going to check out the Cranford Collection, a by-appointment-only private collection of modern art.  My usual visit to Kew Gardens with lunch at Glasshouse, no longer.  I've always stayed at the Connaught Hotel in London.  I was looking forward to checking out the newly redecorated Hélène Darroze, the formal restaurant there. The Connaught is temporarily closed. I've cancelled the trip, but it's easy to bring a bit of Britain here:   Put the kettle on and turn on the telly.  Watch something British on BritBox or Acorn TV.   Netflix is streaming "The Guernsey Literary and Potato Peel Pie Society" starring Lily James and set on the island of Guernsey during WWII.  "The Great British Baking Show" is terrific, but watching it makes me salivate like a St. Bernard.  My friend Sarah Ames recommended "Last Tango in Halifax."  I'm enjoying this comedy-drama series on WTTW/Channel 11, whose call letters translate to "Windows on the World."  It's also available on Netflix.  I've heard that the award-winning BBC crime series "Line of Duty" is worth watching.  I used to go to the movie theater here in Chicago to see performances from London's National Theater, but now they're available at home.  J.K. Rowling, the author of the Harry Potter series, started a website, harrypotterathome.com, for homebound families.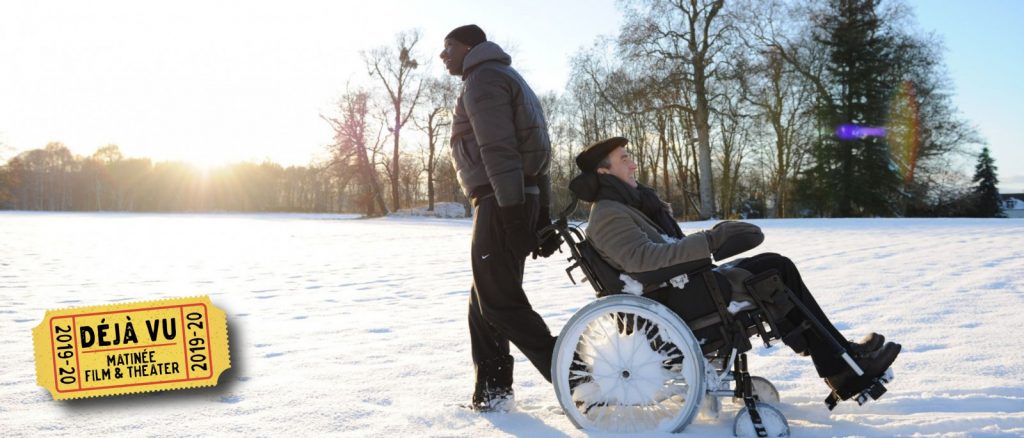 The Alliance's Ciné-Club presents "Intouchable" on May 9 through Zoom. 
I've always been torn between being an Anglophile and Francophile.  I planned to attend the Alliance Française de Chicago biennial gala at the Ritz-Carlton Chicago on May 9, but it's been moved to November 13.  In the meantime, the Alliance has many offerings, including online classes, a weekly online conversation group, Café d'Albi, and a weekly online film group, Ciné-Club.  On May 9, the Ciné-Club will feature one of the biggest French box office hits of all time — "Intouchables."  Also through the Alliance, one of the thirty female master sommelières in the world, our own Chicagoan Jill Zimorski, will present an online taste and chat entitled "Wine in Words: A Sensorial Experience" on May 13.
I missed it when it was in movie theaters, but I'd like to watch the highly-acclaimed French film "Portrait of a Lady on Fire" on Hulu.    The "Monet and Chicago" exhibition was supposed to open this month at the Art Institute of Chicago, but the museum is closed, so it might not open until July.
Julia Child (Karen Janes Woditsch, left) and Paul Child (Craig Spidle) celebrate life, love, good food, and the transformative experiences they have shared together in France during the 1950s in TimeLine Theatre's TO MASTER THE ART by William Brown and Doug Frew, directed by William Brown. Photo by Lara Goetsch.
I mentioned "Funny Face," but if you don't have the DVD, it's available on Amazon and iTunes.   I also have a DVD of "An American in Paris" (1951).  It's also on Amazon, iTunes and Google Play.  For another taste of Paris in the 1950s, Chicago's TimeLine Theatre is offering 'remote viewing' of its  hit "To Master the Art" from May 12 to June 7 about culinary icon Julia Child's early days in Paris. I saw the play in 2013 with a friend who had hosted Julia Child at her home in Lake Forest in the 1980s.  Both she and I loved it.  Julia Child introduced me, as well as many others, to French cuisine.
For a look at Paris circa 1960, watch Jean-Luc Godard's "Breathless," starring the gorgeous American actress Jean Seburg (available on iTunes and Google Play).   One of my favorite movies of all time, Jacques Tati's 1967 "Play Time," on Amazon and iTunes, was already lamenting the disappearance of old Paree.  More recently, Woody Allen's 2011 "Midnight in Paris" showcased being in the right place (and right time?).  It's available on Amazon, iTunes and Google Play.
Anglophile? Francophile? My roots are in Germany.  May is celebrated in Germany. The first of May, May Day, May wine, and maypoles.  The Oberammergau Passion Play, performed every ten years, was supposed to be May 16-24 but has been cancelled.  I was very much looking forward to seeing Tantztheater Wuppertal perform the late legendary German choreographer Pina Bausch's "Palermo Palermo" at the Harris Theater in early May, but it too has been cancelled.
Gene's Sausage Shop and Delicatessen in Lincoln Square is still open during the Illinois' Stay-at-Home order.
Fortunately grocery stores are still open, so for a taste of the old country, I might visit Gene's Sausage Shop and Delicatessen in Lincoln Square.   I recall that the now shuttered Treasure Island grocery store chain used to have a German food section.  They also had German food promotions several times a year.  Now, Aldi offers them.  Daniel Bender told me about the lavish German TV series "Berlin Babylon" (available on Netflix), set during Germany's Weimar Republic.
As much as I love to travel, I miss going out in Chicago under our stay-at-home order.  I was up until midnight to watch "What Women Want" (2000) with Mel Gibson, not so much for the movie but to see those parts that showed scenes of Chicago.  The movie shows Gibson's character living at 2400 North Lakeview in an apartment with a balcony, but none of the apartments in that building have a balcony.  I may have to watch an old classic like "Ferris Buehler's Day Off" (1986), or one of the other many movies or TV series filmed here, just to get my fix on Chicago.
I continue to read an old-fashioned print daily newspaper, The Chicago Tribune, which as far as I can remember has always published a separate sports section.  But with most sports seasons suspended, delayed or cancelled, the sports section has now been combined with the business section.  If you're missing sports, some favorite sports movies with a Midwest slant are "Breaking Away" (1979) and Hoosiers (1986).  Get out a hanky for "Brian's Song" (1971).  A new tennis league, the Ultimate Tennis Showdown, will begin live streaming matches (without spectators) from Nice, France, beginning May 16.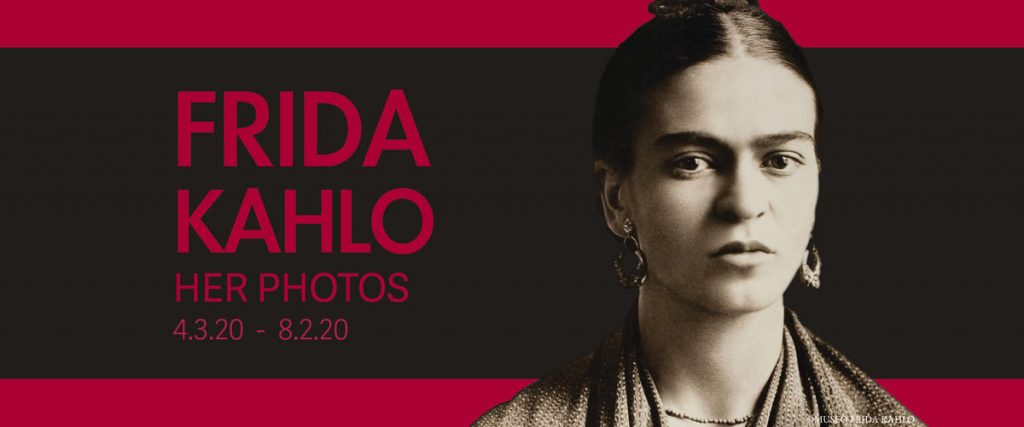 The National Museum of Mexican Art will present the exhibit "Frida Kahlo: Her Photographs" when the museum re-opens.
I was really looking forward to two local exhibitions that were to be focused on the artist Frida Kahlo.  The "Frida Kahlo: Her Photographs" exhibit was to open at the National Museum of Mexican Art on April 3.  The museum will present the exhibition when the museum re-opens.   The exhibition "Frida Kahlo 2020," to run June 1 to August 31 at the McAninch Arts Center and Cleve Carney Museum of Art, College of DuPage, has been rescheduled for June 5 through September 6, 2021.   But if you visit Google Arts & Culture, you can take a virtual visit of the "Appearances Can Be Deceiving: Frida Kahlo's Wardrobe" exhibition at the Museo Frida Kahlo in Mexico City.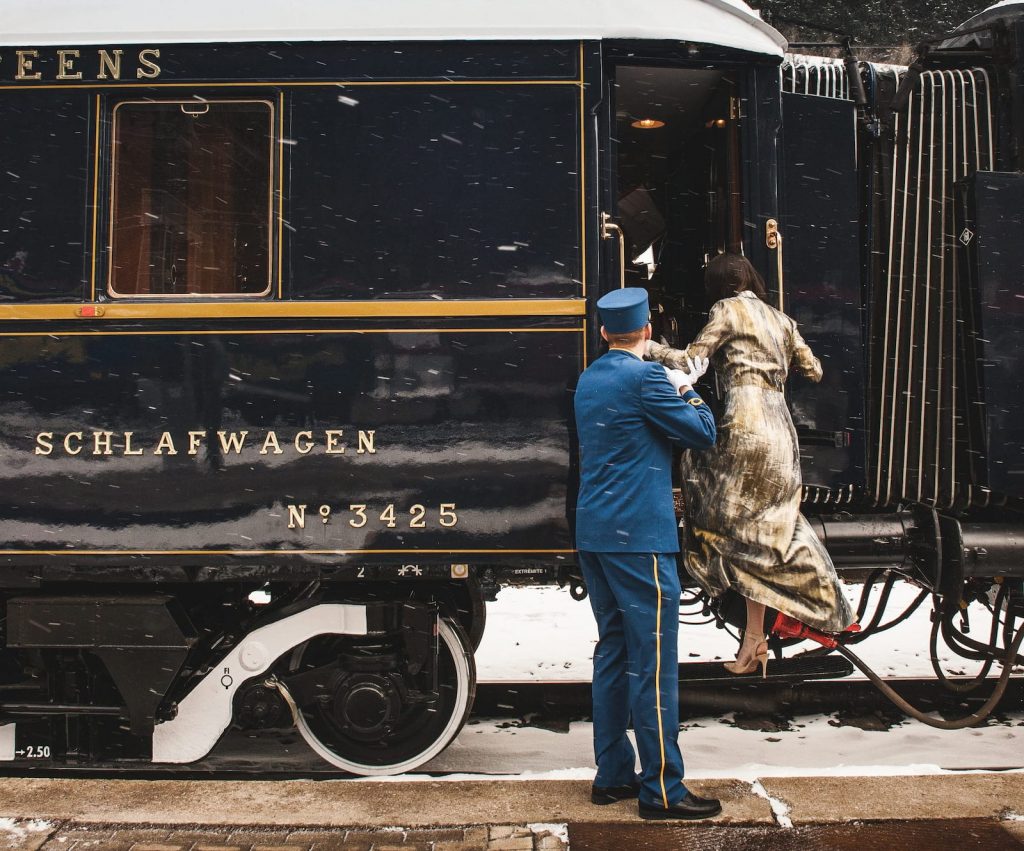 Take a virtual train trip of the Belmond's Venice-Simplon Orient Express. Photo by Belmond.
"Virtual" seems to be the word of the day.  To get a taste of the outdoors, I've been tempted to take one of the virtual tours that the National Park Service is offering, for example of Yellowstone National Park, which is now closed to the public.   The travel website KAYAK offers KAYAK@Home and KAYAK virtual vacations.   I love trains so I recently took virtual train trips on Belmond's Venice-Simplon Orient Express and Royal Scotsman.
There was a virtual NFL draft.  There are virtual shopping appointments, virtual graduation parties and commencements.  I've attended virtual cocktail parties, and I've been on Zoom virtual meetings (and fortunately have not been zoom-bombed), and am now concerned that I need to think about my 'virtual' body language.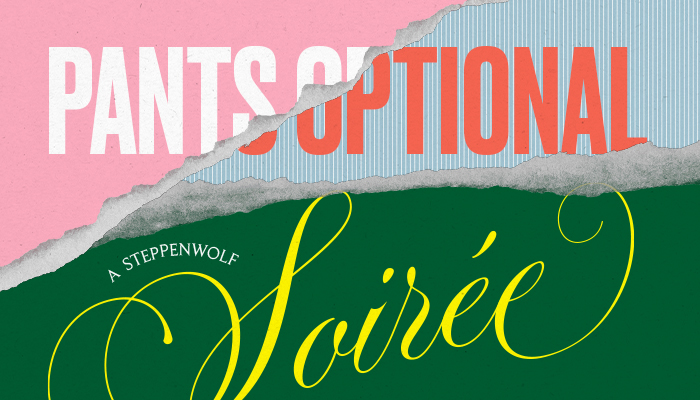 "Pants Optional: A Steppenwolf Soirée" will be free to the public and held virtually on May 9. Photo by Steppenwolf Theatre Company.
Steppenwolf Theatre Company's annual gala, originally planned for May 9 at the Old Chicago Post Office, is now a virtual gala on that same date.  Ensemble member Audrey Francis will emcee this online event, "Pants Optional: A Steppenwolf Soirée," which is free to the public.  Joan Allen, Gary Cole, John Malkovich, and Laurie Metcalf are just a few of the Steppenwolf ensemble members scheduled to appear.
The list of virtual and online offerings is endless, but being a low-tech type of person, I was pleased to learn that jigsaw puzzle manufacturers can't keep up with demand.   I wonder how traditional board games are faring.   When I was growing up, my sisters and I received a new board game every Christmas from my parents.  I don't know what their intentions were, perhaps just to distract us, but we enjoyed them.   Even audio books are a bit high-tech for me.  Do people still read aloud to each other for entertainment?
I'd like to end with heartfelt gratitude to all of the health-care professionals and workers and first responders.  Thanks also to the essential workers, law enforcement, postal workers, delivery persons, and the butcher and other workers at my local grocery store, Potash Brothers on State Street.  Thanks especially to friends and family for their support, be it a phone call, face masks, or a carton of eggs, when there were none to be had.  All are appreciated.
Please stay healthy and safe and keep up with the latest information about the worldwide COVID-19 pandemic.
"Dates, times, location and availability are subject to change."