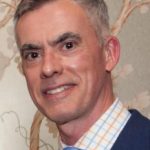 By Philip Vidal
SOAR (Streeterville Organization of Active Residents) is offering a SOAR face mask to all members prior to opening up the SOAR Farmers Market. Photo by SOAR.
One of the joys of summer is the abundance of fresh produce.  About this time of the year, farmers markets open up all over the city and suburbs at about the same time as dandelions appear in everyone's lawns.  Markets have already popped up in suburbs like Evanston, Oak Park, and Palatine.  Earlier last month it looked like all sixty city-sponsored Chicago City Markets might be completely nipped in the bud.  Currently, many openings have been postponed until after May 30. The closest farmers market to my apartment is the weekly SOAR Farmers Market in front of the Museum of Contemporary Art.  It's tentatively scheduled to open on June 2.
Many farmers markets in Chicago are going online/virtual like the Logan Square Farmers Market. Photo by Logan Square Farmers Market.
Other farmers markets in the city tentatively scheduled to open this month (with new social distancing guidelines) are the Green City Market (Lincoln Park and West Loop), the Low-Line Market at the Southport Brown Line Station in Lakeview, Portage Park at Central and Berteau, and the South Loop at 1936 South Michigan Avenue.  There are suburban markets opening this month in Orland Park (Market at the Park), Park Ridge, and Skokie.  Naperville has several opening this month, including the 95th Street Farmers Market and Naperville Farmers Market.  If things change, and change now seems a constant, there are currently several virtual/online farmers markets.  The Wicker Park Farmers Market has postponed its opening until July 5, but in the meantime, you can shop their virtual market.  Other online farmers markets include the Green City Market, the  Chicago Farmers Market Collective,  the Logan Square Farmers Market  and Plant Chicago.
Produce and herbs can be grown in your own garden, on a terrace or in a window box.  Garden centers, greenhouses, and nurseries are classified as essential businesses and are open, so there's no excuse.   But I do have an excuse:  I don't have a garden, balcony or window box.  So the next best thing is to enjoy friends' gardens.  If the invitations don't come, I will flip through the gorgeous photographs of gardens in England, Wales, and Northern Ireland in "Gardens of the National Trust" by Stephen Lacey.   Or I can head to the Morton Arboretum, which is reopening on June 1.  It opens to members only from June 1-14, then non-members starting June 15.  Timed-entry reservations are required.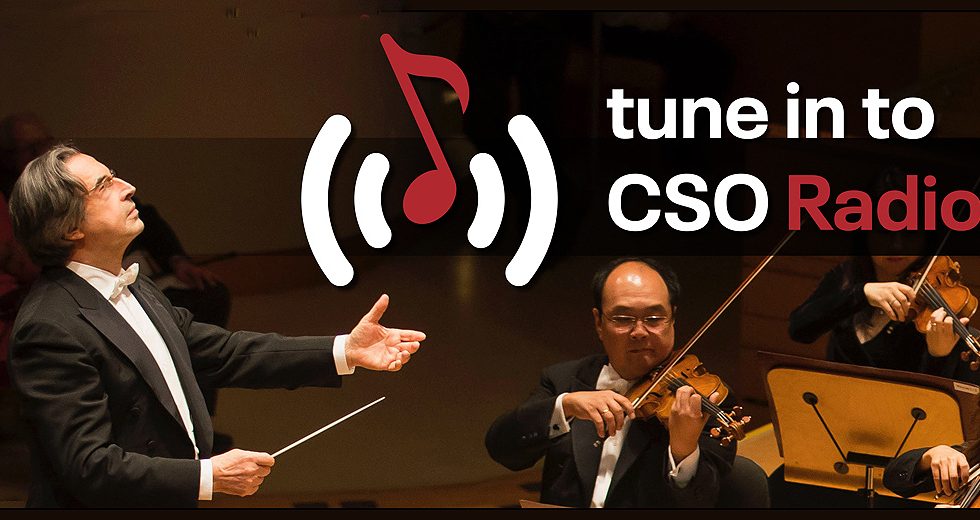 The Chicago Symphony Orchestra extends their Tuesday concert series "From the CSO's Archives: Maestro's Choice – For All Music Lovers in These Difficult Times" to June 30.  Photo by CSO Sounds & Stories.
While the crickets and cicadas will continue to make their summer music, large indoor and outdoor public performances are on pause.  The Music Institute of Chicago's Nichols Concert Hall in Evanston is shuttered, but they had the brilliant idea to make 'house calls' on musicians around the country who've played there.  Their free weekly series "Inner Voices" of performances and conversations starts June 5.  SPACE, which is also based in Evanston, is launching "All Dressed Up and Now Where to Show," a virtual concert series from past SPACE performers. I also read in the Chicago Tribune that SPACE started a live, socially-distanced "to-go" concert series last month.  The Chicago Symphony Orchestra and WMFT-FM 98.7 have extended their Tuesday concert series "From the CSO's Archives: Maestro's Choice – For All Music Lovers in These Difficult Times" from May 12 to June 30.  The Year of Chicago Music 2020 has been extended into 2021.
The Pivot Arts Festival has also gone virtual, June 5-30. Photo by Pivot Arts.
Art fairs and festivals, always dependable summer staples, are now going virtual, like the 57th Street Art Fair and Pivots Art Festival.  Explore them online and support the many local artists who often receive much of their income from these events.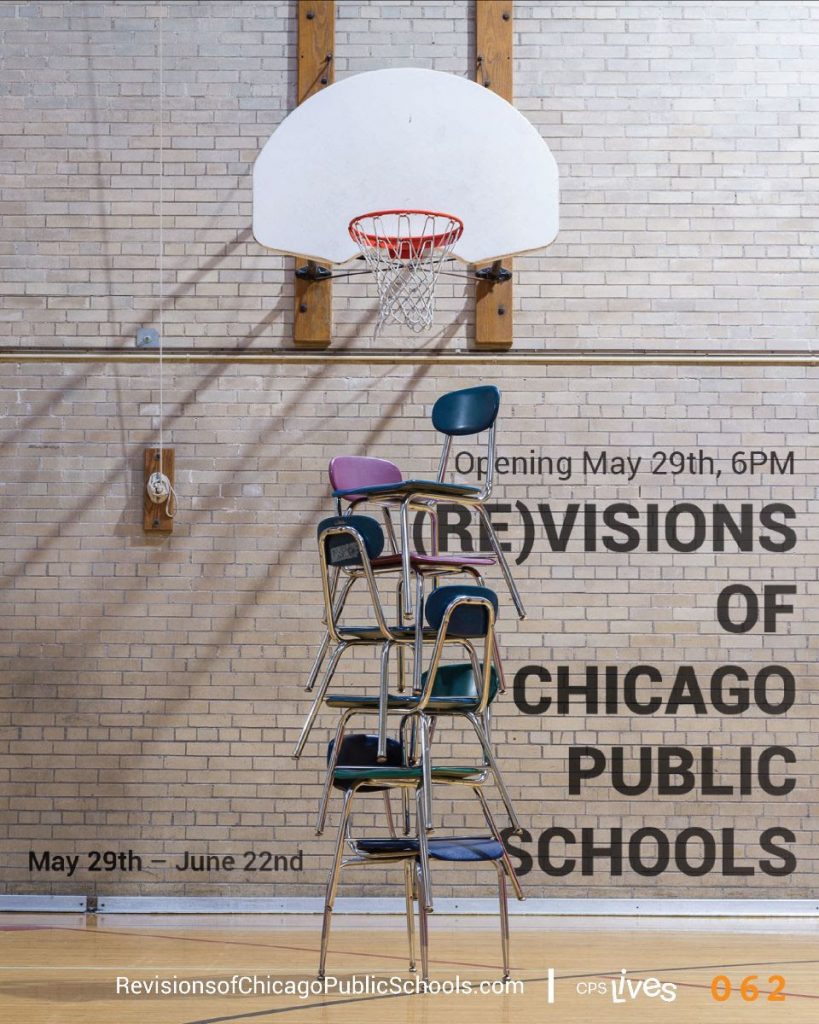 CPS Lives in collaboration with 062 Gallery hosts its first virtual exhibition, (Re)Visions of Chicago Public Schools, May 29-June 22. Photo by Matt Siber, Pritzker Elementary; Design by Victor Seung Ryul Lee.
CPS Lives hosts its first virtual exhibition, (Re)Visions of Chicago Public Schools, in collaboration with 062 Gallery, May 29-June 22.  The exhibition features the works of 20 CPS Lives artists depicting public education and youth in Chicago.  The project also includes programming.  A virtual panel discussion on May 29 at 7:00 pm with Stephanie Cristello, artistic director for EXPO Chicago, John Preus and Edra Soto, two CPS Lives artists, kicked things off.    Check the website, www.RevisionsofChicagoPublicSchools.com, after 6:00 pm on May 29, when it goes live to view the virtual exhibition.
An annual summer treat was always a talk at a private club given by Facet's founder, Milos Stehlik's, just after his return from the Cannes Film Festival.   Sadly, Milos is gone and the Cannes Film Festival has been cancelled this year, but you can still support Facets by watching a film from their Virtual Cinema, by renting a DVD by mail from their huge collection, or by donating to the Milos Stehlik Legacy Fund.  Support the Music Box Theatre by streaming a movie from their Virtual Cinema.  The Gene Siskel Film Center offers Film Center from Your Sofa, their new streaming series, and Screen to Screen, weekly virtual Q&As with cast members, crew members, critics, and filmmakers through Facebook Live (a Facebook account is not required).  Although Cannes is canceled this year, you can instead watch movies from 20 film festivals from around the world from May 29 through June 7 that is part of the "WE ARE ONE: A Global Film Festival" on their You Tube channel.
Chicago Children's Theatre presents its debut production "Frederick: Virtual Puppet Performance" through their newly launched YouTube channel. Photo by Chicago Children's Theatre.
Chicago Children's Theatre has launched a new YouTube channel, CCTv: Virtual Theatre and Learning from Chicago Children's Theatre.  Its debut production, Leo Lionni's "Frederick: Virtual Puppet Performance," is narrated by Chicago stage and Oscar-nominated actor Michael Shannon.
If you'd like to learn how to dance or practice yoga, and at the same time support the local dance community, then take a dance, movement, or yoga class through Lucky Plush's Virtual Dance Lab.  Lucky Plush is celebrating its 20th anniversary this year.
Taking a dance or yoga class can be strenuous.  If you prefer to exercise your brain instead, take a look at the virtual adult education seminars, including a timely "Pandemic Perspective" series, offered by the Newberry Library.  Registration starts June 2.
The Second City hosts multiple online classes and shows in June. Photo by The Second City.
An improv class might be fun.  Chicago's iconic The Second City comedy improv theater is closed for live performances, but Second City offers several online classes, as well as online shows.   I was hoping to see comedians Bob Newhart '47, John Mulaney '00 and George Wendt perform at my alma mater's St. Ignatius Sesquicentennial Gala at Navy Pier on June 13, but it's been cancelled.
The goalposts seem to keep moving on this summer's sports season. Golf courses have been open, and restrictions might loosen further starting May 29.  When and how restaurants reopen is also a moving target.  As I write, dining at restaurants in Chicago might start in June.
Many events have been canceled or postponed, but it looks like activities and places in Chicago will begin reopening, albeit slowly.  And with so many events moving from June to the fall, including Andersonville's 55th annual Midsommarfest, the Printers Row Lit Fest, and Chicago Pride Fest,  we can look forward to a very busy autumn!
Dates, times, locations, and availability are subject to change.  Please stay healthy and safe and keep up with the latest information about the worldwide COVID-19 pandemic.