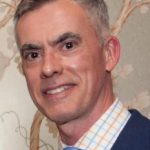 By Philip Vidal
Next year marks the 400th anniversary of the publication of William Shakespeare's First Folio, but with so many theater companies now mounting Shakespeare's plays, you'd think it was this July.
Enjoy several performances at the Illinois Shakespeare Festival held in Bloomington/Normal through August 6. Photo by Illinois Shakespeare Festival.
The annual Illinois Shakespeare Festival in Bloomington/Normal continues through August 6.   The festival includes performances of Shakespeare's "Much Ado about Nothing" (July 2-August 5) and "King Lear" (July 9-August 4), as well as classes, workshops, and performances for young audiences.
Winter in Summer? Oak Park Festival Theatre performs "The Winter's Tale" at Austin Gardens, July 16-August 20 with previews July 14-15. Photo by Oak Park Festival Theatre.
Closer to home, Chicago Shakespeare in the Parks returns to six Chicago parks July 14-23.  It's Midsommer Flight's 10th anniversary season and they'll perform Shakespeare's "A Midsummer Night's Dream" in five Chicago parks, July 15-August 21.  It's also the 10th season for Shakespeare's Motley Crew.  They'll perform "Midsummer Mayhem 10: Mad World"  on Saturdays and Sundays in July and August at Independence and Winnemac Parks.  And though it's the middle of summer, the Oak Park Festival Theatre at Austin Gardens performs Shakespeare's "The Winter's Tale" July 16-August 20.
"Paris" based in Paris, Vermont continues through July 23 at Steep Theatre. Photo by Randall Starr and Steep Theatre.
Of course, Shakespeare's plays aren't the only shows in theaters this month.  Mercury Theater Chicago presents the musical "Priscilla, Queen of the Desert" based on the hit movie, July 15-September 11.   Steep Theatre Eboni Booth's "Paris" continues through July 23 at their new home, 1044 West Berwyn.  The "Paris" in the title is not the City of Light, but Paris, Vermont.  The Story Theatre presents Chicago playwright Terry Guest's "Marie Antoinette and the Magical Negroes" June 30-July 17 at Raven Theatre.
Our Fourth of July celebrations will be marked by fireworks and music, preceding July 4 is Grant Park Music Festival's Independence Day Salute on July 2.  France's national day, Bastille Day, is July 14.
Celebrate National Ice Cream Month at the new Museum of Ice Cream opening July 16.  Photo by Museum of Ice Cream.
July is National Ice Cream Month, and July 17 is National Ice Cream Day, so it's only fitting that the new Museum of Ice Cream opens July 16 at 435 North Michigan Avenue.   Chicago has dozens of terrific ice cream shops.   As an aside, and as I have previously confessed, I have a sweet tooth.  I like to learn about and sample new desserts; I also like Art Deco.  So it was a double treat to watch "Mary Berry's Absolute Favourites – The Seaside."  Berry went to Morelli's Gelato, which opened in 1932 in an Art Deco palace on the seaside in Broadstairs, England, where she enjoyed a Knickerbocker glory, a sundae/parfait concoction that I'd never heard of before.  Next year, I'll be in Ramsgate visiting friends.  They live just down the English coast from Morelli's, so I'll be sure to make a pilgrimage there and have a Knickerbocker glory!
Speaking of Art Deco, my friend Teri Edelstein told me that the Art Deco bedroom in Chicago's Drake Tower designed by Joseph Urban for Elaine Wormser will be on display at the Cincinnati Art Museum.  "Unlocking an Art Deco Bedroom by Joseph Urban" runs July 8-October 2. 
Traverse City, Michigan is the cherry capital of the world and hosts the National Cherry Festival, July 2-9. Photo by National Cherry Festival.
Like many sundaes and parfaits, a Knickerbocker glory usually has a cherry on top, which calls to mind Traverse City, Michigan, which is the cherry capital of the world and hosts the National Cherry Festival July 2-9.
Try pizzas from 39 vendors at the Pizza City Fest Chicago, a 2 day event at Plumbers Union Hall. Photo by Pizza City USA.
A few years ago, I heard Steve Dolinsky speak about his Chicago pizza guide "Pizza City, USA."  The former ABC 7 "Hungry Hound" and now NBC 5 "The Food Guy" created Pizza City Fest Chicago which runs July 23-24 at Plumbers Union Hall.   It's a chance to try pizzas from 39 local pizzerias and attend lectures given by national pizza luminaries like Chris Bianco of Phoenix's Pizzeria Bianco.  In the recent Guide to the Best Pizzerias in the World,  three Chicago pizzerias made the list of best pizzerias in the U.S.:  Spacca Napoli Pizzeria at #6,  Forno Rosso at #36 and Robert's Pizza and Dough Company at #37.
(TIP – Don't take the kids to World's Biggest Bounce House at Busse Forest Park, Elk Grove Village, July 22-24, after they've eaten at Museum of Ice Cream and/or Pizza City Fest Chicago.)
Back after 2 years! The Taste of Chicago returns to Grant Park, July 8-10. Photo by City of Chicago.
Summer festivals not only feature food, but also music.  A 'bite-sized' Taste of Chicago Grant Park is back July 8-10 with food vendors and live music.  It's the 50th anniversary of the largest Latino festival in the Midwest, Fiesta del Sol, runs July 28-31 on Cermak Road.   The Old Town School of Music's Square Roots festival is back July 8-10 on Lincoln Avenue between Montrose and Wilson, and features not only food and music, but also craft beer.  Billed as the biggest and best of Chicago's summer street festivals, Wicker Park Fest runs July 22-24 on Milwaukee Avenue.   If you're looking for corn dogs and funnel cakes, you are likely to find them at the DuPage County Fair, which runs July 29-31, and the Lake County Fair, which runs July 27-31.  After a three-year hiatus, the Randolph Street Market is back July 30-31.  It features shopping in addition to food and music.
Young local music and dance talent perform at the Fresh Fest at Navy Pier, July 14-15. Photo by Navy Pier.
There's a summer festival focusing on music for just about everyone's taste.  Fans will be clamoring to Union Park for the Pitchfork Music Festival, July 15-17, and Grant Park for Lollapalooza, July 28-31. The 2nd annual Opera Festival of Chicago runs July 8-24 at various locations. Part of the Summer Blues Music Series, Blues Music Series: Chicago Blues Revue – All Star Blues Birthday Bash Extravaganza, is July 8 at the Epiphany Center for the Arts and features Chicago's top blues performing artists.  Billed as "America's Oldest and Largest Festival of Tap and Percussive Dance," Rhythm World '32 runs July 8-24 at various locations throughout Chicago, and includes performances and educational events.  Fresh Fest at Navy pier showcases young local music and dance talent, July 14 and 15.
Chicago hosts the AT&T WNBA All-Star Game for the first time at the Wintrust Arena on July 10.  The festivities include a two-day "WNBA Live" outdoor event at nearby McCormick Place that weekend.
The Lincoln Park's Zoo Ball: Birds of Paradise takes place July 15. Photo by Lincoln Park Zoo.
In the fall and winter, galas and benefits are typically booked at hotel ballrooms and event spaces.  During the summer months planners can be more adventuresome:  a zoo, a theater, golf courses, Ravinia and the largest rooftop deck in the country.  The Lincoln Park Zoo Ball: Birds of Paradise, hosted by the Women's Board of Lincoln Park Zoo, is July 15.  July 15 is also the Dunes Art Foundation gala and the opening night for the Dunes Summer Theatre's production of "Rodgers and Hammerstein's Grand Night for Singing," through July 31 at the Dunes Theatre in Michigan City, Indiana.  Catholic Charities' 28th annual Charities Golf Classic at Shoreacres and Knollwood is July 18.  The Ravinia Women's Board Gala at Ravinia is July 24 and features Tony and Grammy winner Leslie Odom, Jr. performing with the Chicago Symphony Orchestra conducted by Marin Alsop.  2022 is PAWS Chicago 25th anniversary; their 20th annual Beach Party is at Offshore at Navy Pier on July 27.
Visit the Newberry Library for several fun events including their Book Fair and Chicago Storytelling in Bughouse Square. Photo by The Newberry Library.
After a hiatus, the Newberry Library Book Fair used-book sale fundraiser is back July 29-31 with a preview on July 28.   The book fair is a great place to find a good summer read.  That weekend also includes Chicago Storytelling in Bughouse Square, and the Pattis Family Foundation Chicago Book Award presentation in front of the library on July 30.   Dawn Turner, author of "Three Girls from Bronzeville" is the first-ever winner and receives a $25,000 prize.  The four other award recipients who receive a $2,500 prize are:  Elly Fishman, "Refugee High: Coming of Age in America"; Tim Samuelson, "Louis Sullivan's Idea," who will share the award with editor and designer Chris Ware; William Sites, "Sun Ra's Chicago: Afrofuturism and the City"; and Carl Smith, "Chicago's Great Fire: Destruction and Resurrection of an Iconic American City."
Dates, times, locations and availability are subject to change.  Please stay healthy and safe and keep up with the latest COVID-19 information, protocols, mandates and guidelines.