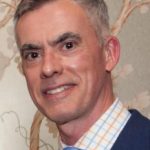 By Philip Vidal
I am fortunate that my apartment overlooks Lake Michigan.  Normally at this time of the year the lake would be teaming with watercraft of all kinds (like bugs on the water in the Lincoln Park North Lagoon):  sailboats, motor boats, cabin cruisers, cigarette boats, dredges, speed boats, picnic boats, pontoon boats, runabouts, fire boats, police boats, tug boats, jet skis, kayaks, dinner cruise boats, the Seadog, paddle boards, and the occasional cruise ship.   These past few months, the lake has been devoid of any type of watercraft except for the occasional City of Chicago police boat, or a freighter far off on the horizon.  But within the last week or so I've noticed more boats on the lake.  Boat tours from Navy Pier, with social distancing in place, resumed last month.  Chicago's harbors have reopened.  I watched enviously as a beautiful Hinckley picnic boat glided by.
The popular 'playpen' inside the breakwaters between Oak Street and Ohio Street is within view.  Boaters 'raft' together to create one big floating party.  I heard that rafting in the playpen won't be allowed this summer.  I have never enjoyed the loud thump, thump, thump of the heavy bass one hears from boats anchored there late at night, but now I sort of miss it.
Boating season continues with COVID-19 guidelines and policies. Photo by Lincoln Park Boat Club.
Given that the boating season in Chicago is so short, it's surreal that there are not more boaters on the lake as the season opens.  It's also surreal to see how high the lake is.  The breakwaters are almost submerged or completely submerged. The Lincoln Park South Lagoon, which is linked to the lake, has spilled over its retaining walls.   I used to row in the Lincoln Park South Lagoon many years ago when the water level was so low there were muddy banks and 'beaches' of sand we had to avoid.
On land, the second season of the city's electric scooter pilot program kicks off in late July or early August.  The number of scooters available will quadruple to 10,000, and the area in which they can be used will expand, though they will still be banned from the lakefront and Central Business District.
You probably won't be able to buzz around town on a scooter until the end of this month or next month, but in the meantime, there's still a lot see and do around Chicago.   The 40th annual Taste of Chicago has morphed into Taste of Chicago To-Go on July 8-12, which includes a food truck procession from Downtown.  Food trucks were banned in Chicago for many years, but the Taste of Chicago To-Go celebrates them.   I went to the Taste in its early years when it was at Navy Pier.  I had sushi for the first time at the Taste the year it moved to Grant Park.  My mother thought I was crazy to have raw fish in 90-degree heat.
Recess in the West Loop has Chicago's biggest outdoor patio. Photo by Recess.
Outdoor dining and cafes also were not permitted in Chicago for many years.   The city has a program to temporarily close streets so that restaurants can expand their outdoor dining onto the sidewalk and into the street.  Broadway between Diversey and Belmont (I grew up on Melrose nearby), Rush Street in the Gold Coast, and Oakley on the South Side were the first such closures, and they were very successful.  So I'm sure the next five street closures will also be successful:  Taylor Street in Little Italy; Archer in Chinatown; Balmoral in Andersonville; Oliphant in Edison Park; and 75th Street in Chatham.  In that same vein, if you want to enjoy what's touted as Chicago's biggest outdoor patio, head to Recess in the West Loop.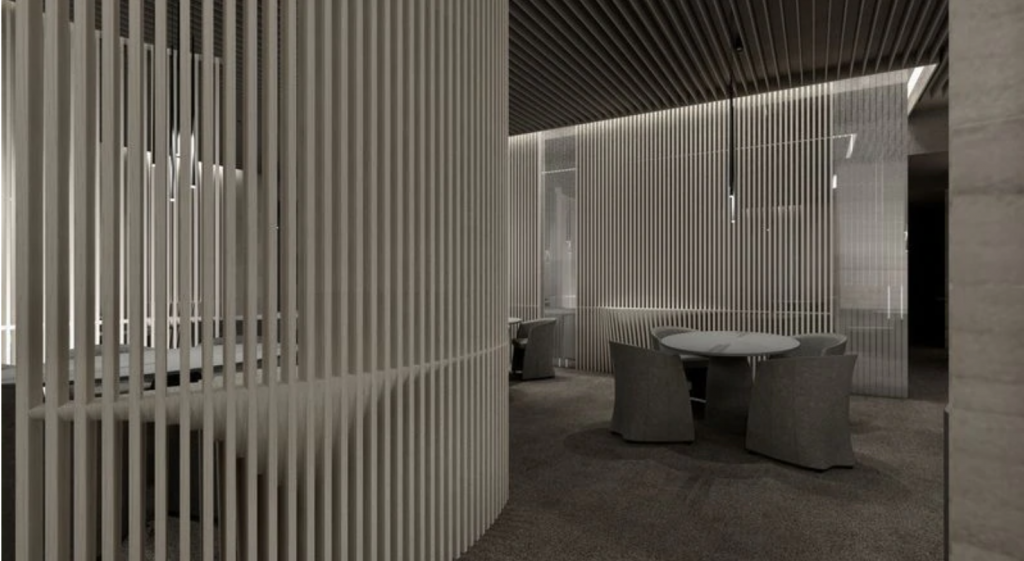 Curtis Duffy's Ever restaurant interior. Photo by Lawton Stanley Architects.
And if you want to enjoy one of, if not Chicago's priciest meal then (try to) make a reservation at Curtis Duffy's Ever restaurant.  Ever was slated to open this spring, but now plans to open July 28.
One of the joys of summer is barbecuing at home.  End the meal with ice cream.  July is National Ice Cream month and July 19 is National Ice Cream Day.   In my view, the higher the butterfat content, the better.  I had a colleague who had a small freezer at work filled with ice cream. Growing up, I recall that my grandmother loved Lady Borden ice cream.  She'd pick it up at Peterson's grocery store on Devon Avenue near Central in Edgebrook.  If my sisters and I were good, she'd load us into the back seat of her enormous Chrysler Imperial (where we'd slide back and forth across the leather seat when she would make the inevitable and frequent sharp turn – this was pre-seatbelts and child car seats) and take us to the Lockwood Castle Ice Cream Parlor.  My parents sometimes took us to the Buffalo Ice Cream Parlor on Irving Park.  The Buffalo Ice Cream Parlor and Lockwood Castle are gone, but local favorite Homer's is still around.  The 84-year-old candy company, Cupid Candies, has ice cream parlors in its candy stores in Oak Lawn and Orland Park that I'd like to try.
Hollywood normally releases new movies during the summer, and movie theaters are reopening just in time. Classic Cinemas had planned to reopen (following guidelines) their ten Chicago-area theaters on June 26.  AMC Theaters, the world's largest theater operator, expects to open 90% of its U.S. theaters by July 15.
Enjoy a movie from one of several Chicagoland drive-in theaters this summer.  Photo Courtesy Sterling Bay.
Outdoor drive-in movie theaters are making a comeback.  The Drive-In at Lincoln Yards, a pop-up drive-in organized by Sterling Bay, the Davis Theater and Facets, the Drive-In at Lincoln Yards, opened last month.   I've suggested to my aunt and uncle, who live in McHenry, that they might want to try date night at the McHenry Outdoor Theater.   The Chicago Drive-In Theater in Bridgeview and ChiTown Movies at Chicago Futbol in Pilsen opened last month.  The City of Chicago's Department of Cultural Affairs and Special Events was planning to open six pop-up drive-in movie theaters around Chicago.
Manual Cinema's 10th Anniversary Retrospectacular, a month-long virtual celebration kicks off July 27.   I was mesmerized by "Frankenstein" at Court Theater a few years ago when it was staged by Manual Cinema.
With movie theaters closed for the past several months, release dates for new movies have now been pushed back.   Sporting events, which have also been on hold, are now starting to make a comeback.  The Major League Soccer MLS is Back tournament begins on July 8 in Orlando, Florida.  NFL camps are scheduled to reopen this month.  There have been several proposals to start the MLB season, but it looks like it will open later this month.  The NBA and WNBA seasons begin in late July.  It looks like volleyball could return to Chicago's beaches in mid-July.
The John Deere Classic in Silvis, IL on July 9-12 might be the first PGA Tour tournament with spectators. Miniature golf is more to my skill level.  I have fond memories of some very cut-throat competitive games at the miniature golf courses at Diversey Harbor near where I grew up; Novelty Golf at Lincoln and Devon; and Par-King when it was in Morton Grove (it's now in Lincolnshire).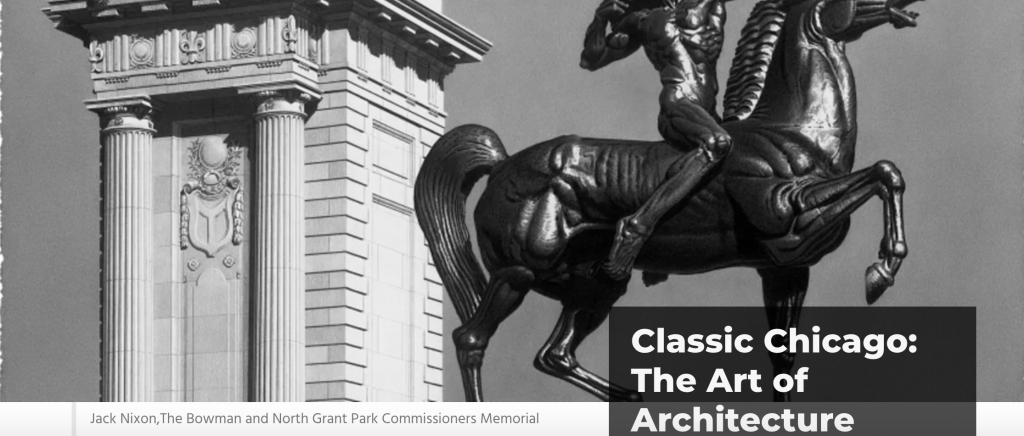 The Elmhurst Artists' Guild hosts "Classic Chicago: The Art of Architecture" at the Elmhurst art Museum starting June 30 when the galleries reopen. Photo by Jack Nixon.
"Classic Chicago" – what a great name!  "Classic Chicago: The Art of Architecture" exhibition presented by the Elmhurst Artists' Guild at the Elmhurst Art Museum was originally going to run March 1 to June 14, but the museum was closed. It is scheduled to reopen June 30.  You can take a virtual 360-degree tour of the exhibition through August 2.  The exhibition features the large-scale graphite drawings done by Jack Nixon of late-nineteenth-to-early twentieth-century Chicago. Three years ago I received a boxed set of The Classic Chicago Collection notecards depicting Jack Nixon's work.  I used them, but I was so enthralled with his drawings that I kept one.  For a more modern look at Chicago, check out season three of the Showtime series "The Chi" set on Chicago's South Side.
The City of Chicago won't host the annual Fourth of July Fireworks display and Grant Park Music Festival concert featuring Tchaikovsky's "1812 Overture" this year. The Grant Park Music Festival (GPMF) is canceled this season, but you can listen to the GPMF's virtual Independence Day Salute concert on July 4, as well as watch online classes, listen to radio broadcasts, and stream videos on their newly launched Festival Remixed through August 14.    GPMF continues Beethoven's 250th birthday celebration with violinist James Ehnes performing Beethoven's Violin Concerto on July 15.  Watch pianist Andreas Haefliger gives a Beethoven master class to local students on July 24.  Lollapalooza, the annual live music festival in Grant Park, will morph into a week-long live stream event, July 30-August 2.
Things are changing constantly, and I am looking forward to more of Chicago reopening later this month.
Dates, times, location and availability are subject to change.  Please stay healthy and safe and keep up with the latest information about the COVID-19 pandemic.