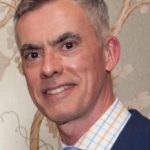 By Philip Vidal
The City of Chicago declared 2020 the Year of Chicago Music.  Chicago's rich and varied history of music deserves celebration, and a moment of reminiscence.  Chicago is famous for so many musical genres… classical, blues, gospel, house. Homegrown stars include Benny Goodman, Mel Tormé, Quincy Jones, Richard Marx, Jennifer Hudson, Kanye West and Chance the Rapper.   Chicago is famous for its music schools that have nurtured so much talent, and recording studios like Chess Records, where the Rolling Stones recorded, and which inspired one of their songs.
Even lawyers, judges and law students are musical in Chicago.  The Chicago Bar Association Symphony Orchestra and the Big Barristers Band performed several holiday concerts last month.
The Kimball House on Prairie Avenue.
Chicago has also been a center for musical instrument making – think of Kimball pianos and organs.  The Kimball House, a grand French Chateauesque-style mansion, still stands on Prairie Avenue.  When I worked at R.R. Donnelley & Sons, some of my co-workers recalled working in the mansion when RRD had offices there.
South Wabash was the go-to destination for musical instruments and sheet music.  I remember admiring the gorgeous harps at Lyon-Healy.  Carl Fisher had just about any kind of sheet music you could imagine.   I have a vague recollection of an enormous Seeburg neon sign on the North Side.  Seeburg manufactured juke boxes.  William Harris Lee & Company on South Michigan Avenue continues to be the country's leading manufacturer of stringed instruments.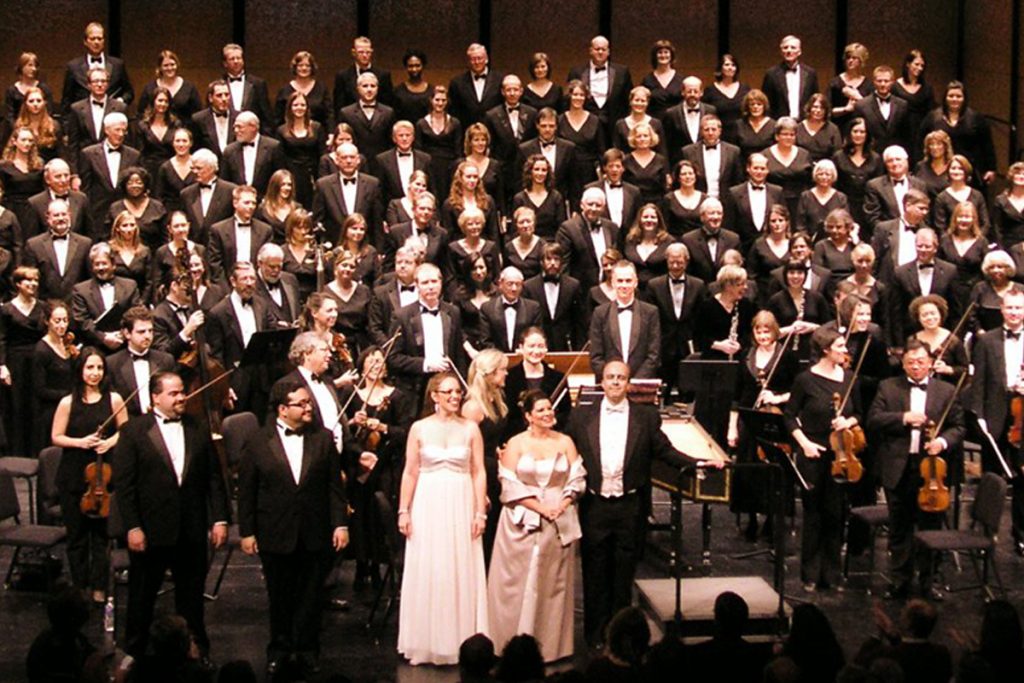 Thrilling audiences since 1872, the Apollo Chorus Chicago. Photo by Apollo Chorus of Chicago.
Some of Chicago's current musical institutions have been around for a long time. Probably the oldest is the Apollo Chorus of Chicago, which was founded in 1872.  The Auditorium Theater just celebrated its 130th anniversary.  The Chicago Symphony Orchestra is in its 127th season.  The Chicago Chamber Music Society is in its 84th season. Music of the Baroque begins its 50th season this September.   The free Dame Myra Hess Memorial Concerts in the magnificent mosaic-encrusted Preston Bradley Hall at the Chicago Cultural Center have been going on for 42 years.
Jazz Showcase, Chicago's historic jazz listening room since 1947. Photo by Jazz Showcase.
Other institutions that have endured are the Jazz Showcase and Buddy Guy's Legends.    I remember frequenting Lucky Number, Tut's, Berlin, and especially Neo in my younger days.  The club scene in Chicago was vibrant then and still is across many musical genres.  On the folk scene, I remember meeting Chicago-born singer and composer ("City of New Orleans" and "Go Cubs Go") Steve Goodman back in the day. The Old Town School of Folk Music is still going strong after 62 years.
I recall going to several of Chicago's many ethnic clubs.  Deni's Den on Clark just south of Wellington featured Greek music and food.  I only went to Miomir's Serbian Supper Club on Lawrence once, but it was a memorable experience, probably due to too much slivovitz.
"The Men of Mister Kelly's" will take place January 13 at City Winery. Photo by City Winery Chicago.
Chicago had other famous supper clubs like the London House and Mister Kelly's at 1028 North Rush.  The country's top comedians and singers graced their stages.  "The Men of Mister Kelly's" is a benefit performance at City Winery on January 13 for the documentary film "Mister Kelly's Chicago." The audience will get a sneak peek at the documentary.
The Chicago Blues Experience Museum was on my radar to open in 2019 at 25 East Washington in the former Marshall Field's men's store, aka Marshall Field's Annex Building.  But I haven't seen any signs of the museum when I've passed by.
The country's first museum of gospel music is slated to break ground this year and complete construction by 2022 in the former Pilgrim Baptist Church, 3301 South Indiana.   Thomas A. Dorsey, the father of gospel music, converted it to a church in the 1930s.  Originally it was a Dankmar Adler and Louis Sullivan designed synagogue.
The 15th annual "Too Hot to Handel: The Jazz-Gospel Messiah" will take place at the Auditorium Theatre, January 18-19. Photo by the Auditorium Theatre.
The Adler and Sullivan designed Auditorium Theatre is the venue for the 15th annual "Too Hot to Handel: The Jazz-Gospel Messiah," January 18-19. Welsh bass-baritone Sir Bryn Terfel will sing  Schubert, Schumann, and Celtic and Welsh songs on February 2 at Lyric Opera of Chicago.
The celebration of Beethoven's 250th continues across the city.  In Evanston, violinist James Elnes plays Beethoven violin sonatas at two of the six concerts that are part of the  Winter Chamber Music Festival at Northwestern University's Pick-Staiger Concert Hall, January 10-26.  In Hyde Park, the Danish String Quartet performs (not surprisingly) Beethoven string quartets at the University of Chicago's Mandel Hall on January 31.  Downtown, violinist Anne-Sophie Mutter returns to Symphony Center on January 22 to play three Beethoven violin sonatas.
The Chinatown Lunar New Year Parade falls on Sunday, February 2. Photo by Chicago Chinatown Community Foundation.
Symphony Center also hosts their sixth annual Chinese New Year Celebration with the Shanghai Chinese Orchestra and Zhejiang Shaoju Opera Theatre on January 26.  Chinese New Year is January 25 and it's the Year of the Rat. I'm not sure what that portends, but the annual Chinatown Lunar New Year Parade on February 2 is always festive.
Besides music, Chicago is famous for its food scene.  The Jean Banchet Awards for Culinary Excellence are on January 19 at Venue SIX10.  The event, named after the legendary chef Jean Banchet of Le Francais in Wheeling, was sold out last month, but there's a waiting list. The annual UGC 2017 Bordeaux Tasting is January 22 at the Drake Hotel.   The First Bites Bash on January 23 at the Field Museum kicks off the 13th annual Chicago Restaurant Week (January 24-February 9).  More than 400 restaurants across Chicago and its suburbs will offer special prix-fixe menus.
Chicago was hit with a polar vortex last January. Not a time to commune with nature.  I'm optimistic that this January will be milder so I can head to Northerly Island on January 26 for the second (of three) installments of Polar Adventure Days, to check-up the new nature preserve, sip hot chocolate, don snowshoes and pet the Siberian Huskies if they let me get close.
The Steppenwolf's Upstairs Theatre hosts "Dance Nation," through February 2. Photo by Michael Brosilow and Steppenwolf Theatre Company.
If the outdoors are challenging, there's plenty to do indoors.  The Chicago premiere of Clare Barron's "Dance Nation" continues with a multi-generational cast playing a pre-teen dance troupe, through February 2 at Steppenwolf's Upstairs Theatre.
Three Court Theatre productions (and one runner-up) were on Chicago Tribune theater critic Chris Jones' 10 best shows (and 10 more memorable shows) list of 2019.  Court Theatre's first play of 2020 is Agatha Christie's "The Mousetrap." It's the first time Court is producing an Agatha Christie play, although "The Mousetrap" is the longest-running production on London's West End.    Kate Fry, one of my favorite Chicago-based actresses, is in this production, which runs January 16 – February 16.  The plot revolves around guests who are snowed in…apt for January in Chicago.
The revival of Steppenwolf ensemble member Tracy Letts' cult-classic "Bug" runs January 23-March 8 at Steppenwolf's Downstairs Theatre.   Actor and playwright Tracy Letts is a busy guy.  Chicago Tribune movie critic Michael Phillips said about his "Ford v Ferrari" role that "Tracy Letts essentially steals the movie as Henry Ford II."  He plays a book publisher in Greta Gerwig's new film adaptation of Louisa May Alcott's novel "Little Women."   Next month the Steppenwolf production of his play "The Minutes" opens on Broadway.
The world premiere of "The Adult in the Room – Nancy Pelosi in the House" about House Speaker Nancy Pelosi runs January 22 through February 15 at the Richard Christiansen Theatre at Victory Gardens.  The last time I was in San Francisco (her turf) I was having lunch at a favorite Greek restaurant when Pelosi and her entourage passed through and into a phalanx of black SUVs.

The 35th annual Cubs Convention will be held at the Sheraton Grand Chicago and Loews Chicago on January 17-19. Photo by the Chicago Cubs.
A few signs that the seemingly endless days of winter will soon be over are the 35th annual Cubs Convention at the Sheraton Grand Chicago and Loews Chicago on January 17-19, and Soxfest 2020 at McCormick Place West, January 24-25.
Dates, times, location and availability are subject to change.