How Will Our Lives as Fans in Stadiums Change After the Pandemic?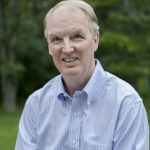 By David A. F. Sweet
Built before World War I, Wrigley Field is often seen as the ideal sports park. Ivy grows on brick outfield walls. Views of the baseball diamond are uniformly excellent, save for those unlucky few stuck behind poles. In the bleachers, fans huddle against each other on benches as they swap stories and high fives with strangers. Outside, bars abound for pre-game and post-game festivities, and the buildings abutting Waveland and Sheffield are packed with paying customers on rooftops.
But the considerations about what Wrigley Field — and the other pro stadiums in the Chicago area — will look like in the new normal are almost exhausting to contemplate.
Let's start with the parking lot. Can you hand cash to the person on duty on Grace Street? Will cars still be able to park next to each other, less than six feet apart? And once fans depart from their car and approach the historic venue, it'll be a whole new ballgame.
How will they stay six feet apart to enter without pouring onto the streets? Will biometric ticketing — which scans fingerprints — be the only way to enter, so the ticket-taker and fan stay away from each other? Will spectators be forced to travel a certain path to get to their seats, depending on where they are located? And during a rainstorm, how will they rush to the concourses while maintaining the proper social distance? Will restrooms need sensors to alert staff when hand sanitizer is running out?
Josh Kritzler, co-founder of the sports marketing company 4FRONT on LaSalle Street, said the issues go well beyond those questions.
"Masks are going to be a must. I don't think team-branded masks are far behind," he said. "There will probably dedicated entrances and exits, so traffic flows only one way. App-based food delivery will take place at your seat, or you will get it at a designated window and time.
"Fans are going to have to make decisions about their risk tolerance. There are no guarantees. For teams, it's a whole different set of liabilities they need to think about."
Used to be the biggest worry for spectators' health in stadiums involved a foul ball zooming into the stands or a basketball player diving into the first row to retrieve an errant pass. Stadium owners have never had to deal with thermal imaging, which can be used to detect elevated temperature levels, and no doubt 99 percent of sports executives had no idea what thermal imaging was before the coronavirus.
For sponsors of local sports teams, who hope to build their brand around the passion of fans, business will be tougher in the changing environment. Kritzler predicts they will launch more digital-based experiences so fans can stay in their seats.
"If I go to a White Sox game with my son and daughter, I may not be able to roam the concourse to experience the (Xfinity) Kids Zone at Guaranteed Rate Field," he said.
Outside of stadiums, Kritzler pointed out that a sport like golf, with its physical imprint covering 200 or so acres, is in better shape than most to restart. Still, the amateur Western Junior Championship at Onwentsia Club in Lake Forest slated for June was canceled recently.
It is not out of the realm of possibility that without the coronavirus, Chicago's four major stadiums — Wrigley Field, Guaranteed Rate Field, Soldier Field, and the United Center — could be hosting sporting events simultaneously today. Baseball games are always scheduled in May, the Blackhawks may have made a surprisingly deep run in the playoffs and Soldier Field is the new (and former) home of Major League Soccer's Chicago Fire. Instead, the floor of the United Center is storing tons of food as part of COVID-19 relief efforts. In April, Wrigley Field metamorphosed into a food distribution center, a positive outcome compared to hosting games in shivering cold.  
Truly the idea of watching games in stadiums with the coronavirus at large is somewhat depressing. For example, when Cubs fans are worried whether they're abiding by every regulation rather than jumping from their seats as Kris Bryant knocks one onto Waveland Avenue, the joy of leaving life's cares behind thanks to sports will be lost. Let's hope the new normal passes quickly, and we can return to the old normal — where the only masks in places like Wrigley will be worn by catchers.
The Sporting Life columnist David A. F. Sweet can be followed on Twitter @davidafsweet. E-mail him at dafsweet@aol.com.