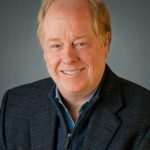 By Bob Glaze
I recently visited Sedona for the third time. Its location among the red-rock monoliths is, in my mind, one of the most spectacular in the country. It is a great town to spend a few days or to see on a day trip from Scottsdale or Phoenix. If you stay longer, you can easily do a day trip to the south Rim of the Grand Canyon, to visit Monument Valley or the Hopi Lands, to see the old buildings and homes in Prescott, taste wines in nearby Jerome and Cottonwood or to visit Flagstaff and Rt. 66. The summer can be crowded as the residents of the valley come to escape the heat. If you are a photographer, you might consider taking a tour to photograph Antelope Canyon, one of the famous slot canyons on the Navajo Reservation.
The town has some excellent galleries and shops, plus some wonderful accommodations and restaurants. You can enjoy the amazing scenery by hiking, horseback riding or doing off-road tours. Someday, I want to do a hot air balloon trip over the town at sunset. There are a lot of touristy shops and galleries so I recommend that you avoid these and focus on the nicer ones. Pick up a map for the Sedona Gallery Art Walk which features 23 galleries uptown and in the gallery district. In West Sedona, there are six more on the list.
One of my favorite spots is Tlaquepaque, the very upscale and attractive Arts and Crafts Village. It was built in the 1970's by Mexican artisans who built graceful arches, fountains, tranquil plazas and shady verandas. This is my favorite area of town where you will find giant sycamores and cottonwoods. There is a great collection of galleries, shops and restaurants. I really liked Nectar for some of its home accessories, the Renee Taylor Gallery and Kuivato Glas Gallery which carries some amazing glass pieces by Dale Chihuly and other top artists.
On the way into town, stop at the Forest Service Red Rock Visitors Center. If you plan on hiking you should buy a pass so you can park at the trail heads. There are jeep tours as well through Pink Jeep Tours.  Again, getting out on a hike is a great way to avoid the crowds in town.
There are several scenic view sites where you can stop and take pictures. Take advantage of these opportunities. I also recommend visiting Chapel of the Holy Cross on Chapel Road. The small chapel is surrounded by red-rocks. The views are amazing. The views from Airport Mesa are also really good especially around sunset.
On the way to or from Sedona, also stop and see Montezuma's Castle which is a ruin that was the home of the Sinagua Indians. It is one of the largest and oldest cliff dwellings in the entire Southwest. It is quite spectacular.
There are some very good places to eat in Sedona. I recommend avoiding the tourist areas and visit the following:
Mariposa Latin Inspired Grill: Just west of downtown Sedona, this is a beautiful restaurant with stunning views of the red rocks. It has indoor and outdoor seating, great service, and an extensive wine list plus a large menu of Latin American cuisine including steaks and seafood. I loved my halibut entree with grilled corn, black beans and quinoa. I highly recommend it when you are in town.  It is located at 700 AZ Hwy. 89A just west of downtown. It is one of the four Sedona restaurants owned by Chef Lisa Dahl and the Dahl Restaurant Group.
Mariposa has a sister restaurant, Cucina Rustica, located in the Village of Oak Creek. As I was staying in the village, I decided to enjoy dinner at this restaurant and avoid the crowds downtown. It is an upscale restaurant with an extensive menu of Italian specialties and wines.  The dining room is really warm and beautifully decorated. There is also an outdoor patio with additional seating and music on certain nights. I enjoyed a very nice dinner as both the fried calamari and beet salad were excellent. 7000 State Route 179.
Tlaquepaque Arts & Crafts Village has several good restaurants to choose from.  Rene Restaurant & Wine Bar is the more fine dining experience serving continental cuisine with a Southwestern flair since 1978. They have a lovely outdoor patio.  The Secret Garden Cafe is a more casual spot and features salads and sandwiches, pastries, espresso and ice cream. The Oak Creek Brewery & Grill is a local microbrewery grill located on the second floor. They offer a casual dining menu along with their ales, porters, IPAs and lagers brewed on premises. Cake Couture Coffee and Dessert is a casual spot for coffee and a great cookie or pastry.
Elote Café an award winning restaurant south of downtown that features a modern Mexican and Southwestern menu inspired by the markets of Mexico and chef/owner Jeff Smedstad's 20-plus years of travel across Oaxaca, Veracruz, Puebla and his native Arizona. It has an emphasis on seasonal and locally grown ingredients.  It is open for dinner on Tuesday to Saturday starting at 5pm.  They don't take reservations so the line can start at 4:30 which was the case when I was in town. I would either go early or on the later side to make sure you get in. Chef Smedstad was a 2018 James Beard Foundation Semifinalist for Best Chef Southwest and has been featured in the NY Times, Chicago Tribune and other publications. 771 State Rt. 179.
One of my favorite spots is to go to the Enchantment Resort, for lunch or for dinner to see the sunset on the red rocks. It is in a really spectacular setting at the head of Boynton Canyon a few miles west of town. There are four restaurants to choose from. They have outside dining but Tii Gavo has the better views. The food and service are good, but the views are what you come for!
Coffee Pot Restaurant: Located on the west side of town, this is the perfect spot for breakfast before you head out on a hike or to tour the red rocks. Open for over 30 years they feature 101 omelettes. 2050 W. State Rd. 89A.
Oak Creek Espresso:  Just south of Sedona in  the Village of Oak Creek is Oak Creek Espresso. It is a casual, local coffee shop with its small-batch beans roasted on-site plus baked goods. 6500 State Rt. 179.
There are some excellent places to stay when you visit Sedona.
Canyon Villa Bed & Breakfast Inn of Sedona: With Sedona becoming more and more of a tourist destination, I was so pleased that I stayed a little out of downtown Sedona. I was very impressed with the stunning views, the lovely appointed rooms, the attentive staff and the great breakfasts. As a solo traveler I always love being able to connect with others at breakfast. They have a beautiful living room and dining room overlooking the pool and Bell Rock. There is also a library with info on the area. They had music playing to set the relaxing tone. My room had a lovely garden and great views. You arrived with the staff giving you a tour, offering appetizers from 5 to 6pm and leaving ice water outside of your door. The breakfasts were excellent and nicely prepared and served by additional staff. I highly recommend that you stay there on your next trip!
Next to Tlaquepaque is El Portal, a small boutique inn with 12 suites. It was built in the last several years, but looks like a hacienda that has been there for many years. The rooms are very attractive, the courtyard peaceful, the staff excellent and the breakfast really, really good. I highly recommend staying here. The staff was also helpful about getting to the Grand Canyon and in several restaurant suggestions. Even if you  don't stay there, it is open for breakfast for outside visitors.
I also like the Enchantment Resort. It is in a really spectacular setting at the head of Boynton Canyon a few miles west of town. If you can't stay there then at least go for lunch or for dinner to see the sunset on the red-rocks. There are two restaurants. Both have outside dining, but the casual one, Tii Gavo, has the better views. The food and service were good, but the views are what you come for. Friends recently stayed there and loved the casitas and the Mii Amo Spa. Since it is located on a sacred site, of interest might be the Native American Program with activities including the Talking Circle, Walk to the Ruins, Medicine Walk, Native American Drum & Flute and weekly documentaries.
Two other good options include the Kimpton Amara Resort and Spa which is an attractive property on the east side of Sedona and L'Auberge de Sedona which is next door. You can stay at the Amara and walk to L'Auberge for dinner.
On my recent trip I loved exploring the historic towns of Jerome and Cottonwood southwest of Sedona. Here you can explore their historic districts, catch a great meal, see some great art and taste some of the award winning local wines at wineries and tasting rooms throughout the Verde Valley Wine Trail.
Cottonwood, AZ
Old Town Cottonwood is the business, dining and entertainment district of Cottonwood, AZ. Here you will find boutique hotels, cafes and restaurants, antique stores, galleries, shops and boutiques plus wine tasting rooms. I recommend staying in Old Town Cottonwood as a base if you want to explore the area and experience the Verde Valley Wine Trail. From here, you can easily visit Jerome, Clarkdale, Cornville as well as Cottonwood.
The Haunted Group has a number of restaurants downtown that were recommended by my server at Mariposa in Sedona. Highly recommended are:
The Tavern Grille located in downtown Cottonwood in the former Rialto Theatre at 914 N. Main. It is known for its burgers, pastas, sandwiches and salads.
Crema Craft Kitchen + Bar: At 917 N. Main St., you can stop in at the window for a coffee and pastry or dine in and try burritos, breakfast sandwiches, eggs benedict, salads, sandwiches and more. I stopped for a latte and a little caffeine on the way to Jerome.
Pizzeria Bocce Patio Bar, at 1060 Main St., is known for salads, and Pizza Napoletana.
At 925 N. Main is Nic's Italian for steaks, chicken, authentic Italian dishes, fresh seafood and steamed crab.
They also have The Tavern Hotel. This is a small boutique hotel with 45 rooms in downtown Cottonwood. Part of the hotel was originally built in 1925 as a grocery store. The rooms are attractive and contemporary. They offer a free continental breakfast at their restaurant, Crema, across the street plus a welcome cocktail at their Tavern Grille next door. 904 N. Main.
Another spot to try is Abbie's Kitchen which is open for dinner from Wednesday through Saturday. They serve high-end comfort foods in a small, renovated house from the 1920s. 778 N. Main.
Jerome, AZ
I was excited to visit Jerome for the first time. It is located approximately 28 miles southwest of Sedona. It was built on Cleopatra Hill on top of what was the largest copper mine in the state of Arizona. The first claims were in 1876 and 1883. Jerome then grew from a tent city to a very prosperous town. It was also known as the "wickedest town in the west" with a large number of miners plus a large group of prostitutes! You can still see some of the old brothels that are now shops and galleries. You can still see Jennie's Place which was built in 1897 by the legendary madam, Jennie Bauters who came to Jerome from Belgium. You can also see Husbands' Alley located between Main Street and Hull Street in the former Red Light District.
The population peaked in the 1920s at 15,000 but had dropped to 5,000 by the 1930s. The great depression slowed the mining operations and in 1953 the mines were finally closed after the ups and downs of copper prices, labor unrest, depressions and wars. By the late 1950s there were only around 50 residents and it became a ghost town.
Then in the 1960s and 1970s it became a haven for artists who renovated the old homes and abandoned shops. In 1967, it became a National Historic District. Today with a population of around 500 people, it is home to artists, crafts people, musicians, writers and other business owners.
Today it is a fun town to explore. Park your car and head out to visit the galleries, the wine tasting rooms or grab a bite at one of several fun restaurants. If you are there on the first Saturday of each month there is the Jerome Art Walk, from 5pm to 8pm, which features over 15 galleries and open studios.
Other things to do include the Ghost Walk by the Jerome Historical Society and historic home tours.
I enjoyed the Firefly Gallery, at 208 Main, featuring local and national craft artists in a variety of mediums with a nature and garden theme and the Nellie Bly Kaleidoscopes and Art Glass. They have some wonderful glass pieces.
I enjoyed a fun lunch at Bobby D's BBQ. The atmosphere is warm and colorful in a building from 1899. I enjoyed the BBQ brisket platter along with cornbread and baked beans. They have indoor seating as well as an outdoor deck with additional seating. 119 Jerome Ave.
The Flatiron is a colorful, casual cafe and espresso bar, featuring breakfast sandwiches and lunch items like sandwiches and salads plus pastries and coffee drinks. Stop in for a latte and a pastry while you explore! 416 Main St.
The Jerome Grand Hotel was originally the United Verde Hospital that was used from 1927 to 1950. After being closed for over 44 years, it was opened as a hotel in 1994. It is supposed to be haunted due to the many deaths plus sickness and pain there over the years it operated as a hospital. Guests still report many weird experiences! Though you may not want to stay there, I wouldn't, but at least visit this historic site and see some of the pictures, antiques and an old Otis elevator from 1926. It was listed as a National Historic Landmark in 1976. You can also enjoy the Asylum Restaurant and Lounge that has a great atmosphere and views.
Verde Valley Wine Trail
You don't normally think of Arizona as a prime wine producing area. However, the Verde Valley is an up and coming wine growing region southwest of Sedona. With its elevation above 3,200 ft., volcanic and rocky soils, hot days and cool nights make Northern Arizona a perfect environment for growing grapes. It is similar to California, Spain, Portugal, Italy and the Bordeaux region in France. Cabernet Franc, Zinfandel and Malvasia are varietals that do well in this climate. Check out the Verde Valley Wine Trail website to plot your trip of visiting the vineyards and tasting rooms, of which there are now 18.
In Jerome my favorite winery was Cellar 433 Wine Tasting Room & Art Gallery, at 240 Hull St. Their grapes come from the winemaker's vineyard Dragoon Mountain Vineyard in Wilcox. The tasting room has spectacular views of the valley below.
Others to try include Arizona Stronghold Vineyards at 1023 N. Main where you can taste wine, shop for art and listen to music on certain nights. Passion Cellars at 417 Hull Ave. is a tasting room for the family-owned winery featuring wines produced in Wilcox, AZ located southeast of Tucson. Caduceus Cellars at 158 Main St in a hotel from 1901, is a small production family owned and operated winery. They produce a number of reds, whites and rosé wines under the Caduceus and Merkin labels.
Chateau Tumbleweed is located in Clarkdale, AZ between Jerome and Cottonwood. I enjoyed tasting their dry 2017 Rosé which is a blend of Barbera, Granache and Sangiovese, the 2016 Cousin Idd a blend of Cabernet Franc, Cabernet Sauvignon and Malbec and their 2015 Cimarron Vineyard Syrah. 1151 W. State Route 89A.
In Old Town Cottonwood you can check out the tasting room of Pillsbury Wine Company at 1012 N. Main St. Their vineyard and winery is located in Wilcox, southeast of Tucson, where they produce 22 wines.
Merkin Vineyards Osteria: At 1001 N. Main, this is a fun spot featuring their wines and ciders of Merkin Vineyards and Caduceus Cellars, along with house-made pastas and breads, sandwiches, soups and salads.
Others to try on Main St. include Arizona Stronghold, Burning Tree Cellars in a former auto dealership and Winery 101.
Cornville was by far my favorite area in the valley, where you can actually visit tasting rooms located within the vineyards. Here you should visit:
Page Springs Cellars and Winery: This is a winery located in Cornville, 15 minutes southwest of Sedona at 1500 North Page Springs Rd. They have wine tours, lovely outdoor patios to taste and the PSC Bistro where you can try farm-to-table hors d'oeuvres, charcuterie and shared plates. They also offer massages and yoga. I thought their Vino de la Familia, a blend that was very drinkable and full-bodied.
Oak Creek Vineyards: This is a Cornville vineyard and winery that has been serving local wines since 2002. In addition to tasting their wines, you can try a selection of cheeses, salami, olives and chocolates. They focus their 10 acres on Syrah, Merlot, Zinfandel and Chardonnay grapes. They also make a cream sherry and a port. I enjoyed tasting the rosé and the zinfandel. 1555 N. Page Springs Rd.
Javelina Leap: This boutique winery with award winning wines is located at 1565 Page Springs Rd. in the Oak Creek Valle. They produce wines from 100% Arizona grapes including Zinfandel, Barbera, Merlot, Syrah, Tempranillo, Cabernet Sauvignon, Chenin Blanc and a rosé wine.
Coming soon is a Market Cafe by Merkin Vineyards & Orchards which will feature their wines and ciders, espresso drinks, house made gelatos, sandwiches, soups, salads, and pastas using ingredients and produce from their greenhouses and orchards. 9655 E. Cornville Rd.
Up the death of Arizona Senator John McCain in August 2018, I read that his beloved ranch was located in Cornville as well and that besides grilling on his deck, he loved the Up The Creek Bistro Wine Bar in a rustic setting. I would love to try it on my next trip! 1975 N. Page Springs Rd.
Hope you enjoy your trip to Sedona. Make sure to let me know of any fun spots that you find and would recommend to other travelers.
For more travel destinations and recommendations, visit globalphile.com.