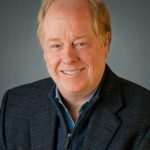 By Bob Glaze
This article is a continuation of my recommendations for great experiences at the Jersey Shore.  Cape May, at the southern tip of New Jersey, is America's oldest seaside resort. It is really lovely! It is an easy drive from Philadelphia and the Philadelphia International Airport.  It is also a straight shot down the Garden State Parkway from norther New Jersey. It is a great walking town with the Washington Street Mall and the Victorian District, the highlights. You can also the ferry from Lewes, DE which is a great way to travel and save several hours in driving time. My top recommendations include:
Where to Eat
Cape May has many dining options. I was back last year for my second trip and was able to try some great new spots. There are many excellent restaurants, from casual to fine dining
Blue Pig Tavern at the Congress Hall Hotel, is the more casual dining restaurant at this historic hotel. It is a great place for lunch or brunch!  Congress Hall also has a number of other dining options The Brown Room for cocktails and live music and the Boiler Room downstairs for pizza and live music.
Peter Shields Inn: This is a most elegant restaurant located in the Inn. It is the perfect spot for fine dining or a special occasion at 1301 Beach Ave.. I had a wonderful meal on my first trip to Cape May. The inn has recently opened, Fins Bar & Grille at 142 Decatur St. in the heart of downtown. This is a more casual spot than the restaurant at the Inn and features seafood and cocktails along with outdoor dining and live music. It is open seven days a week for lunch and dinner.
Not to be missed in town is The Merion Inn at 106 Decatur St. This is an historic Inn from 1885. It is a wonderful spot for cocktails, dinner and listening to nightly live music. I loved the atmosphere and enjoyed a great old fashioned in the bar while listening to great music.
I was so glad to have chosen the Blue Rose Inn & Restaurant for dinner. It is located just north of the downtown pedestrian mall at 653 Washington St. It is set in a lovely Victorian home that has been turned into a charming inn and restaurant. I enjoyed the tomato and watermelon gazpacho along with a wonderful olive oil poached arctic char with wild rice and apricot salad, baby bok choy, coconut curry emulsion and pickled ginger. It is popular so make sure you book online before you go.
Locals love Tisha's for fine dining. It has been a popular spot downtown for over 30 years at 322 Washington St. The Ugly Mug Restaurant & Bar at 426 Washington St. is a casual pub with indoor and outdoor seating. I talked to some locals who enjoy the food. Margie D's Soda Fountain is a vintage soda fountain on the Washington St. Mall at 501-503 in the Della's 5 & 10. Make sure to stop in!
The Red Store: The Red Store is one of my favorite finds in Cape May. In a residential neighborhood near the Cape May Lighthouse, this is a restored general store from the 1930's. It is perfect for a Sunday brunch with both indoor and outdoor seating on the patio. 500 Cape Avenue at Pavilion Circle in Cape May Point.
A Ca Mia Ristorante: Located on Washington St. at #524, this fine dining restaurant, featuring pastas and other Italian specialties, has a small Bakery and Cafe featuring breads, pastries and coffee drinks. It is a perfect place to hang out on the porch in the morning or take your coffee and explore the historic homes of Cape May.
The Magnolia Room at the Chalfonte Hotel: A fine dining restaurant in an historic hotel. Offering Southern cooking, it also offers daily grilled fish specials and vegetarian options, a morning breakfast buffet and Sunday dinner buffet. The veranda on a summer evening is a great dinner location in Cape May. 301 Howard St.
Magic Brain Cyber Café:  This is a fun cafe at 3100 Perry St. with great coffee. I make a point to go every time I am in town.
The Lobster House: For dining on the docks, overlooking Cape May Harbor, this is the place. This large restaurant has several dining options including The Restaurant, The Raw Bar, The Fish Market, and The Lobster House Take-Out. There is also the Schooner American which offers lunch, drinks and appetizers in the evening on an historic sailing vessel. 906 Schellengers Landing Rd.
Where to Stay
Cape May has many hotel and lodging options from classic hotels and beach hotels to Victorian inns and B&Bs. There are many rental properties as well for families and groups.
On my recent trip I loved The Harrison Inn and will definitely stay there again. It is perfectly located at 613 Columbia Ave. which is a short walk to both the beach and to downtown. It was elegantly designed by Evan James Interiors with beautiful furnishings and accessories throughout the rooms and common areas. They have a wonderful breakfast in the morning where you can eat in two downstairs dining rooms or on the outdoor porch.  Afternoon tea is provided every day. Coffee, tea and water is provided in the refrigerator on the third floor. They also have bicycles, beach bags and beach chairs for use by the guests. The Harrison has nine beautiful rooms. Next door they have eight more beautiful rooms at their Pharos at the Harrison.  Their newest boutique property is Casablanca Boutique B&B which is another lovely property with rooms. 709 Columbia Ave.
I enjoyed having dinner at the Peter Shields Inn. At 1301 Beach Ave., this is a lovely small inn. I would consider staying there on my next trip, but with a popular restaurant, I would make sure to ask for a quiet room.
Congress Hall is America's oldest seaside resort providing hospitality since 1816. The current building dates from 1879. It is a larger property, but has a great bars and restaurants and is right on the beach.
Congress Hall is part of Cape May Resorts that also owns the classic Virginia Hotel with its popular The Ebbitt Room restaurant. Their newest property is the Beach Shack is located in a former motel at 205 Beach Ave. across from the beach. The hotel, with it surfer vibe, also has a classic beach bar, the Rusty Nail.
What to Do in Cape May
While on the Washington Street Mall, make sure to buy some of Fralinger's Original Salt Water Taffy at 326 Washington Street. Since 1885, it is the best on the Shore. Also you must visit Kohr Bros. Frozen Custard, another Jersey Shore tradition, at 512 Washington St.
The Cape May Lighthouse should be at the top of your list of what to do while there. Restored in 1983, it was originally built in 1859 and automated in 1946. This is the third lighthouse to be built at Cape May Point, the first in 1823 and the second in 1847.  There are 199 steps to the top. 215 Light House Ave, Cape May Point.
To shop, make sure to stop in at the beautiful White – Vivian Rowan Design, 605 Hughes, with wonderful home accessories.
I highly recommend seeing a play at the Cape May Stage. For 30 years the company has produced a large number of plays that are very popular in town with both residents and visitors. 405 Lafayette St. They also have a Broadway Series that features a series of cabaret singers throughout the summer. They also have a dinner and a show package where you eat an early dinner at one of several local restaurants and receive tickets to a show. I went for my first performance on my last trip!
Music lovers will love the free concerts in the park during the summer at Rotary Park Bandstand – Music in the Park located at 400 Lafayette St. I stopped by twice; particularly when I heard the music of My Kind of Town (Chicago is) as I walked through town.
Hit the beach and the boardwalk. Having been going to the Jersey Shore since I was 9 months old, I love the arcades with skeeball and all of the fun games.
Until I went to Cape May I did not know that there were wineries in the area. There are five wineries nearby on the Cape May Wine Trail. Cape May has a similar climate to Bordeaux in France with wineries producing a variety of grapes including Pinot Noir, Chardonnay, Pino Grigio, Merlot and Riesling. You can buy the wines from the wineries or in local liquor stores and in some restaurants. I would buy a bottle and take it to the BYOB restaurants like the Peter Shields Inn or to the many others in town.
I had a chance to visit and try:
Cape May Winery & Vineyard:  At 711 Townbank Rd., north of downtown, this is a winery offering dry white and red varietals as well as sweeter whites and reds. On the dry red wine side, you can their Cabernet, Cabernet Franc, Zinfandel, Merlot, Pinot Noir and Rosé.
Willow Creek Winery:  The beautiful winery and tasting room is located at 160-168 Stevens St. near the Cape May Lighthouse. It produces a number of whites plus a good number of reds, including Pinot Noir, Merlot and Cabernet Sauvignon.
Other wineries on the Wine Trail include Jessie Creek Winery, Natali Vineyards and Hawk Haven Vineyard & Winery. I was able to visit all of three on my last trip.
Jessie Creek Winery is located at 1 Route 47 North in Cape May Courthouse, NJ, north of Cape May and west of Wildwood. This winery first planted in 2002 and  opened their tasting room in 2012.  The vineyards are harvested and processed by hand. They produce a number of wines including a chardonnay, rosé, port, red blend, merlot, chambourcin and two fruit wines.  I enjoyed the rose and the chambourcin, which is a varietal that I have had  in Missouri and Illinois. They have special events including music performances and  paint and sip classes.
Nearby is Natali Vineyards at 221 N. Delsea Dr. (Rt. 37 North) in Cape May Courthouse, NJ.  They grow 15 different varieties of grapes produce 27 different types of dry whites and reds, semi -sweet whites and reds, blends and fruit wines.  I enjoyed tasting the Cedar Hammock which is a blend of cabernet franc and cabernet. 
Hawk Haven Vineyard and Winery is located on a 100+ acre farm north of Cape May. Operated by a husband and wife team on a third generation farm, they produce a number of white and reds. I enjoyed very much the Quill Blend and the Flying Press Rosé.  They have a large tasting room that also features the Rootstock vineyard concert series Friday nights in July and August. On Saturdays they feature wine, music and food pairings and on Sundays they have Sangria Sundays with live music, house-made sangrias and food offerings.
In addition to the local wineries in the area, Cape May Brewery comes highly recommended by the NY Times and others at 1288 Hornet Rd. near the airport. They have many events throughout the year. Lovers of spirits will enjoy The Cape May Distillery, opened in 2015, located at 371 Route 47 South in Cape May Court House. They are known for their craft products using locally grown and sourced ingredients. They make a number of rums plus a bourbon, a vodka, a gin, a rye whiskey and a moonshine. Tastings and tours are available. I enjoyed the Barrel Rum and the Back Bay Straight Bourbon Whiskey. Live music is available in the tasting room on weekends.
Wildwood, NJ
Wildwood is a resort city just north of Cape May. It sits on a barrier island known for its wide, sandy beaches. It is made up of Wildwood, West Wildwood, North Wildwood and Wildwood Crest to the south. I enjoyed my first visit, which included trying some of the fun restaurants, walking the famous boardwalk and photographing some of the old vintage motels from the 1950's and 60's. I recommend staying in Cape May and driving up to visit Wildwood for the day. 
According to the Washington Post, Wildwood was "once known as Little Las Vegas, the town's claims to fame include Bill Haley & His Comets performing "Rock Around the Clock" live for the first time in 1954 and Chubby Checker introducing "The Twist" at the Rainbow Club, a '60's hot spot."
From a food standpoint, there are some fun places to try in Wildwood, NJ. Though the boardwalk has many casual spots, I recommend trying some of the other spots away from the crowds. 
Hooked Up Seafood is a casual waterfront seafood restaurant is located at 1044 W Rio Grande Ave. (Hwy 47), right off the Garden State Parkway. I stopped on the way into town for lunch before I toured the wineries to the west. It was started by Bill Bright, a commercial fisherman of over 30 years, and it features fresh caught, local seafood. Much of the fish is caught by Bill and is right off of the boat. They have a large menu of crabs, chowders, clams, shrimp, fish platters, sides and sandwiches. I enjoyed a great crab cake sandwich. It is a great spot for families as well.
Boathouse Restaurant & Marina Deck: I enjoyed Sunday lunch at this casual spot along the water that opened in 1989. They have a more formal dining room inside, but I enjoyed the outdoor seating for lunch. They have a large seafood menu along with steaks. I enjoyed the she-crab bisque and some great grilled fish tacos made with mahi-mahi and a pineapple salsa. 506 W. Rio Grande Ave. (Hwy 47).
For dinner, I enjoyed the Pacific Grill which is more of a fine dining establishment just a few blocks west of the beach. It is a BYOB restaurant featuring Pacific Island-inspired cuisine and local wines. I enjoyed the food and service. My entree consisted of two lobster tails served with a mascarpone risotto and pancetta. I highly recommend it. 4801 Pacific Ave.  
Cool Scoops Ice Cream Parlor: Not to be missed is this fun, 50's style ice cream parlor in N. Wildwood. Some of the booths have been fashioned out of old cars!
If you are visiting the wineries and distillery to the west of Wildwood near Cape May Court House, don't miss stopping by Little Danny's Ice Cream. This is a vintage roadside spot with great ice cream flavors. They offer a number of shakes, sundaes, smoothies and more. 500 NJ 47 S.
I hope you enjoy your trip to Cape May. I look forward to my next visit! 
For more travel destinations and recommendations, visit globalphile.com.