By Ola Stepien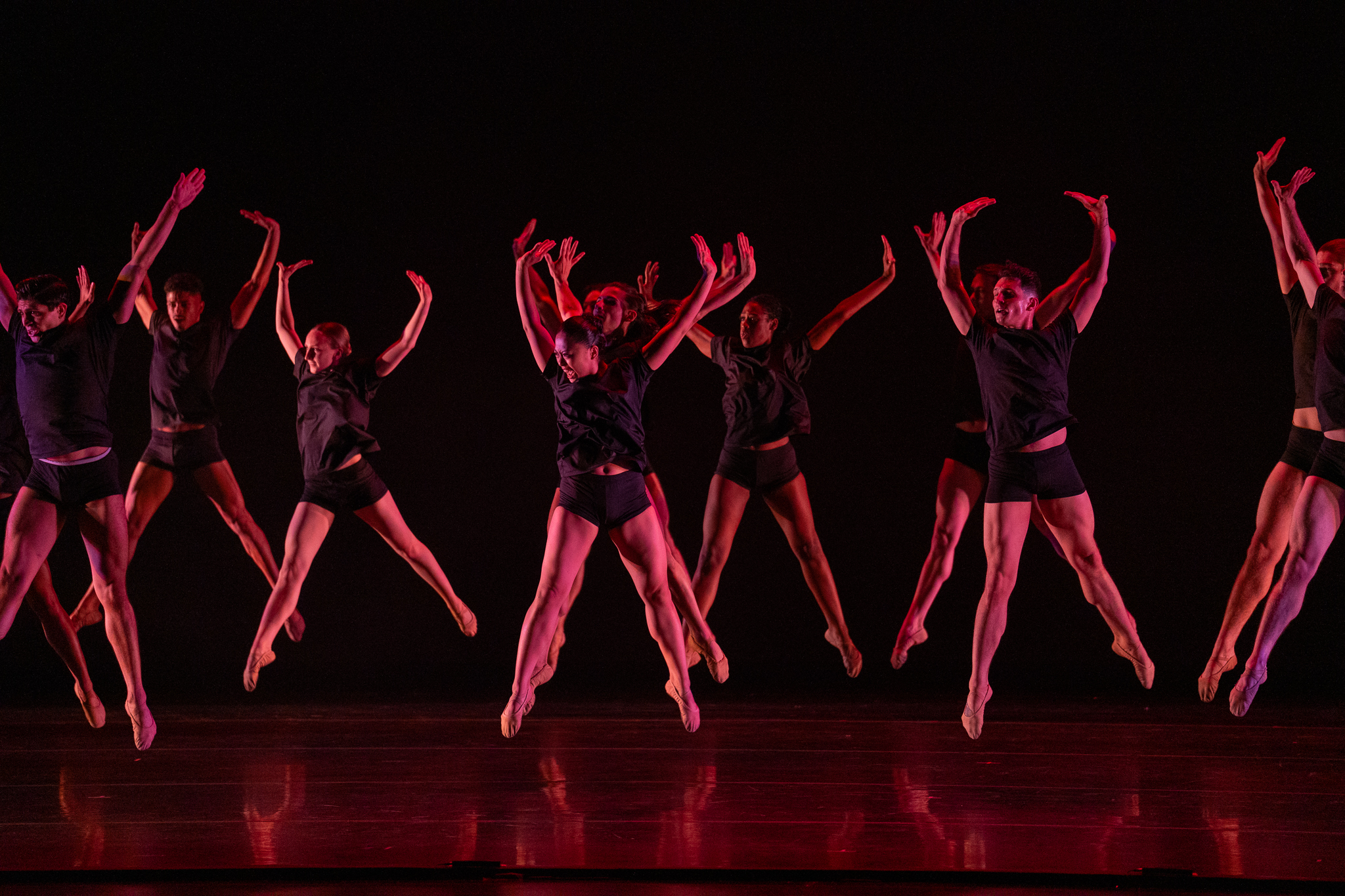 Photo by Michelle Reid
Chicago Dancers United (CBU), a charity supporting the health and wellness of Chicago's professional dance community, during its 32nd annual Dance for Life, its primary fundraiser, exceeded its goal and raised over $365,000 to support The Dancers' Fund, providing Chicago dance industry professionals with financial support for preventative health care and medical needs. Dance for Life represents the city's dance traditions and styles, bringing together over 50 Chicago-based professional dance companies and dancers from throughout Chicago to support their peers by generously donating their time, energy, and artistry.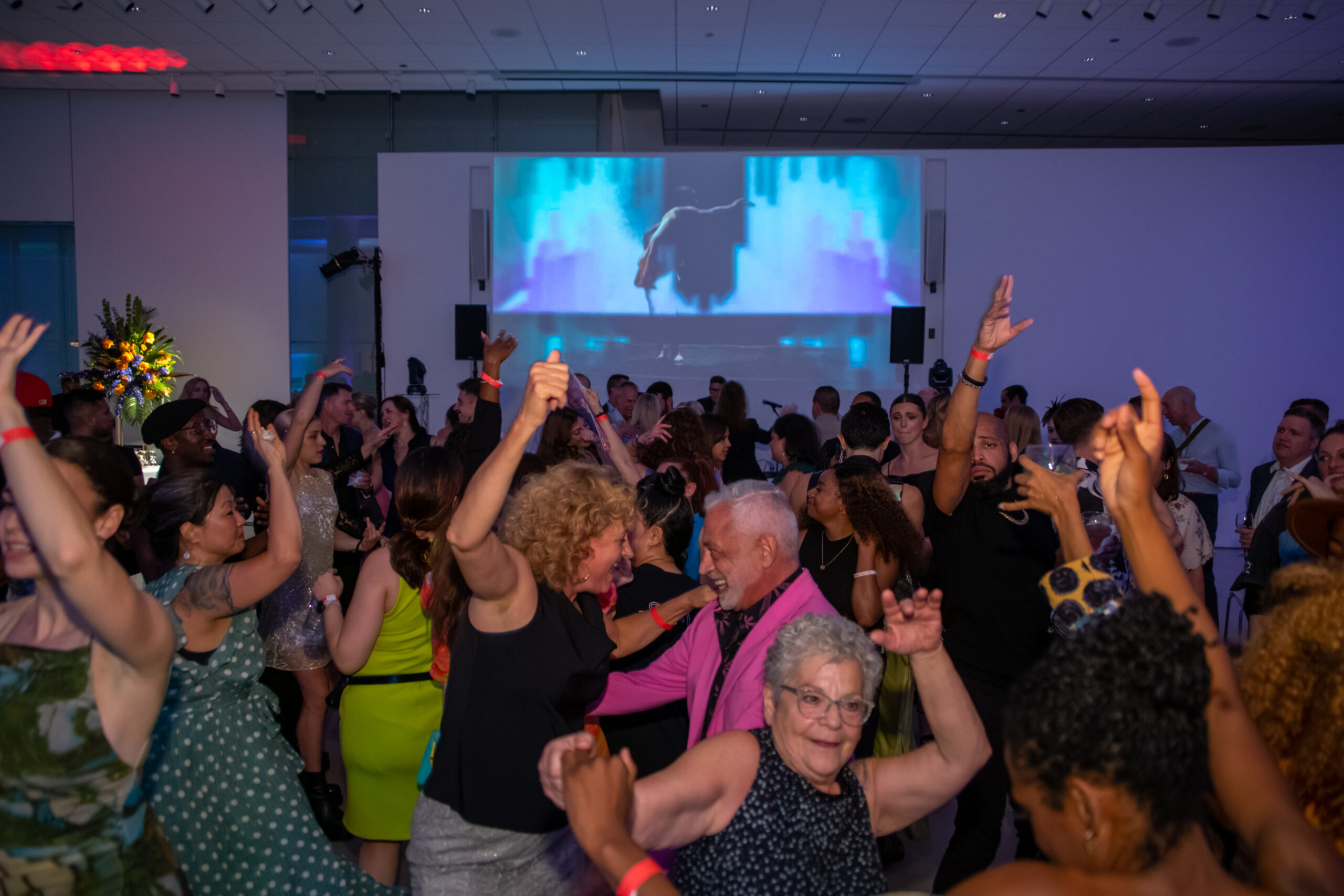 Guests dancing at the after-party at Venue SIX10.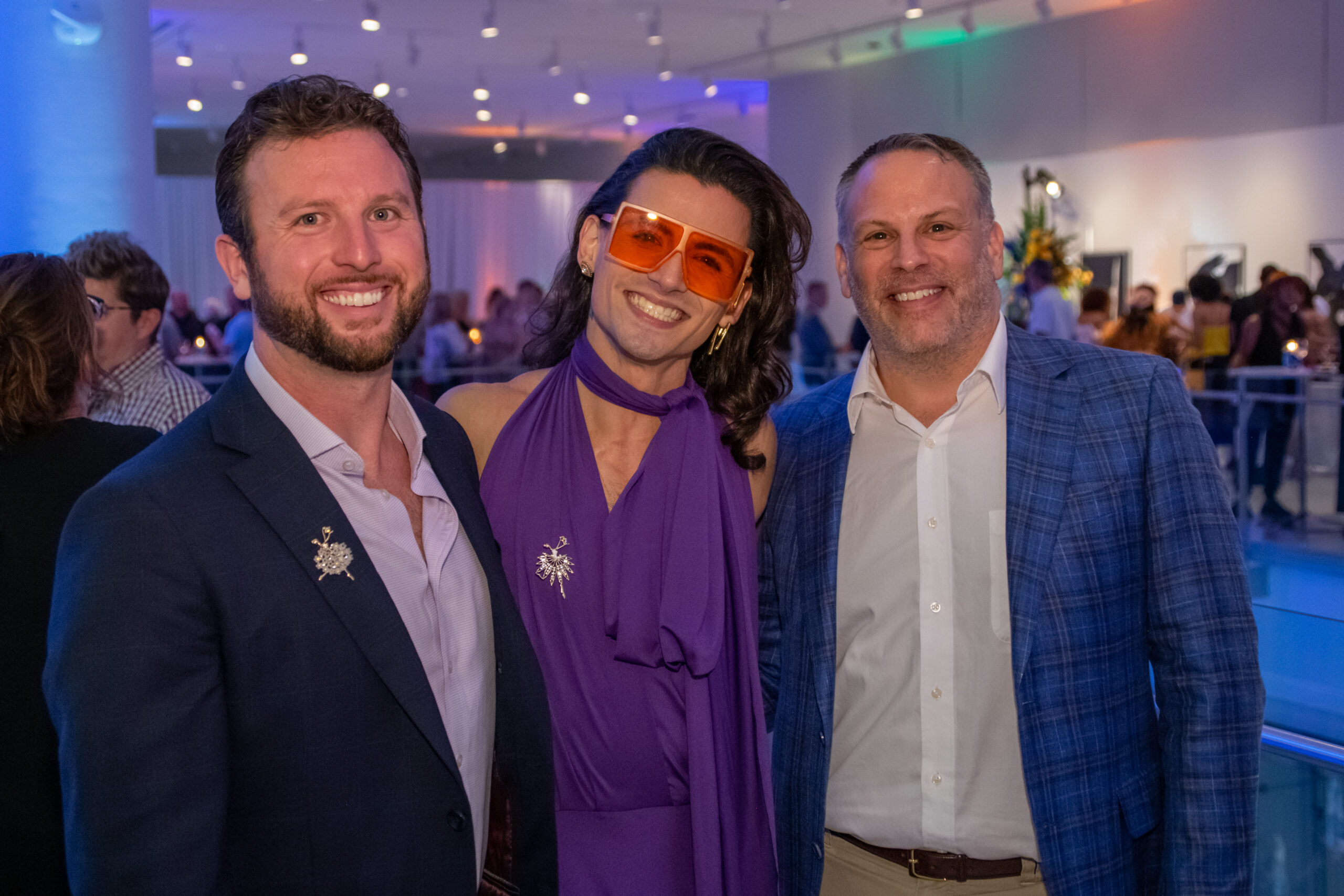 Joseph Stinton (Left), Fernando Duarte (Center) and Andy Kanfer (Right)
Hubbard Street Dance Chicago dancers attending the after-party: Abdiel Figueroa Reyes (Left) and Michele Dooley (Right)
The event hosted 1,600 guests at the Auditorium Theater, followed by an after-party attended by nearly 550 guests at Venue SIX10. 
Co-Chairs: Victor Alexander (Left), Maray Gutierrez (Left Center), Ross Slotten M.D. (Center Right) and Ted Grady (Right)
Co-chairs for this year's Dance for Life were Ted Grady, Ross Slotten, M.D., Victor Alexander, and Maray Gutierrez; the Presenting Sponsor was Fred Eychaner; and the Lead Sponsors were Tim and Paula Friedman, Barbara Levy Kipper, Ted Grady and Ross Slotten, M.D.
BOOM CRACK! performing. Photo by Todd Rosenberg
Chicago Tap Allstars performing. Photo by Michelle Reid.
Giordano performing. Photo by Michelle Reid.
Hiplet Ballerinas performing. Photo by Michelle Reid
The complete lineup of artists included BOOM CRACK! Dance Company, Chicago Tap Allstars, Giordano Dance Chicago and South Chicago Dance Theatre, Hiplet Ballerinas, Hubbard Street Dance Chicago, The Joffrey Ballet, freelance performers Joseph Massarelli and Riho Sakamoto, Moonwater Dance Project, Muntu Dance Theatre, and, for the finale, choreographer Randy Duncan revived and expanded his 2021 finale As One.
During the performance, guests learned about the new partnership with the Shirley Ryan AbilityLab.
"This partnership provides a significant discount for Chicago dance industry professionals who are uninsured, including those who have retired. They are now eligible to receive services at the discounted rate, services like physical therapy and orthopedic care. This partnership helps us increase our reach and provide meaningful support for our community's needs," announced Sara Schumann, CDU Board President. "We are deeply grateful to the Shirley Ryan AbilityLab for helping us further our grant dollars as we explore this new partnership."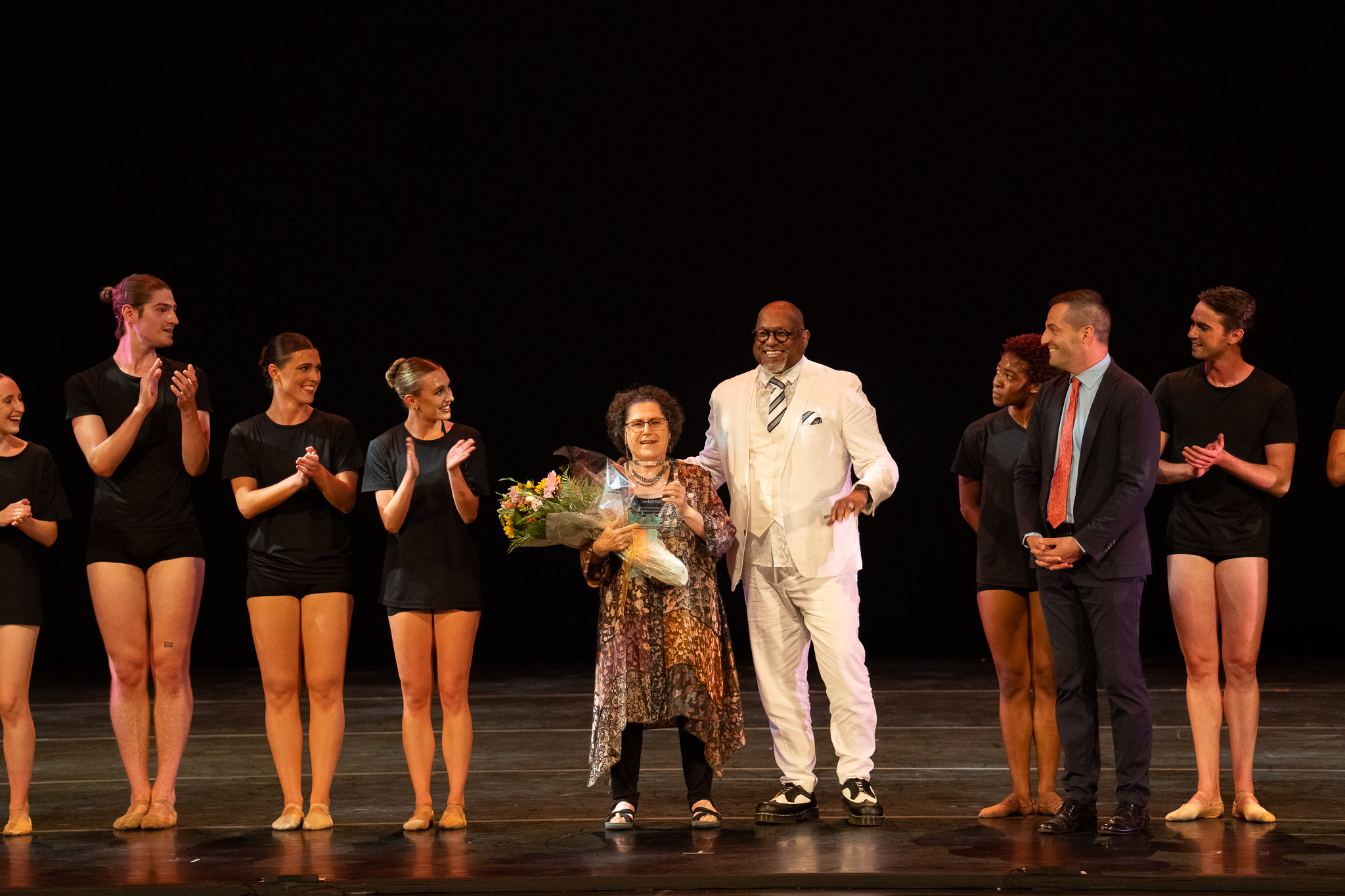 Gail Kalver (Center Left) and Randy Duncan (Center Right). Photo by Michele Reid
Before the finale, CDU paid tribute to longtime dance community leader Gail Kalver, previously Executive Director of Hubbard Street Dance Chicago and River North Chicago Dance Company.
"Gail was there at the beginning of Dance for Life, and she jumped in with both feet to help found it," said CDU board member Patti Eyalr. "She's always been helpful to the entire community."
Julie Burman Kaplan (Left), Jeff Kaplan (Left Center), Amy Farbman (Right Center) and Andy Farbman (Right)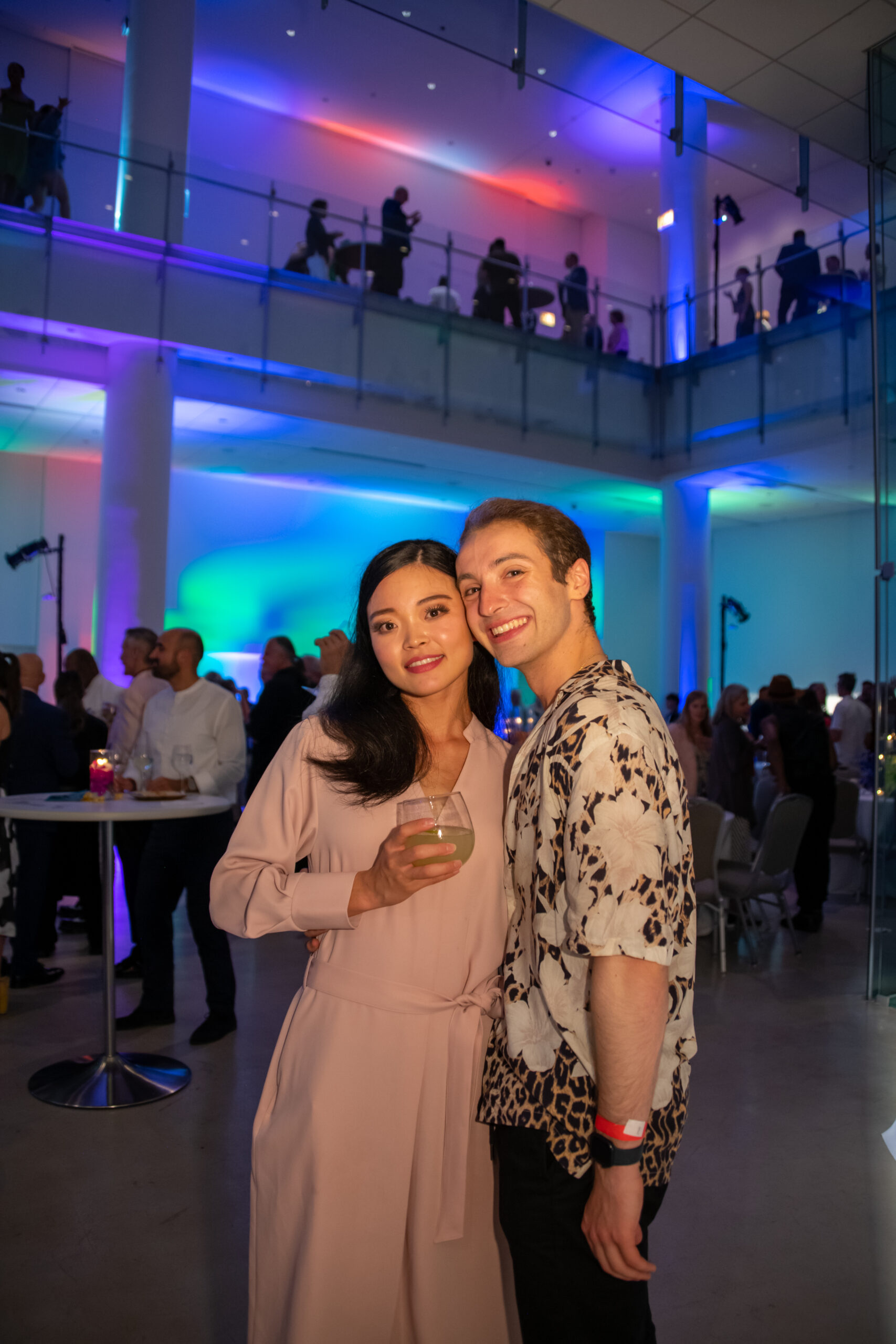 Dance for Life freelance performers: Riho Sakamoto (Left) and Joseph Massarelli (Right)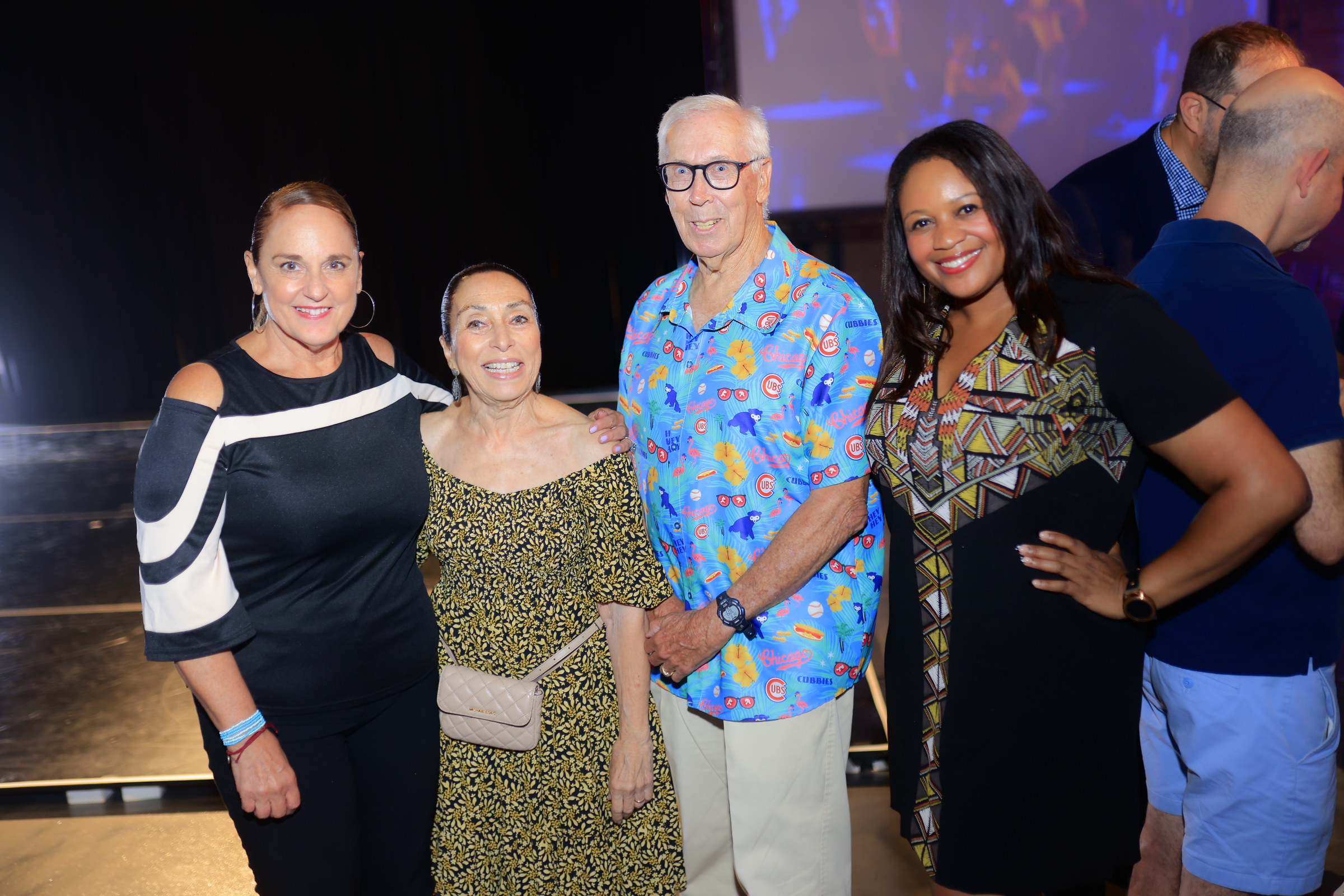 Nan Giordano (Left), Harriet Ross (Left Center), Darrell R. Windle (Right Center) and Erica Lynette Edwards (Right)
By providing financial support for preventative health care and critical medical needs through the Dancers' Fund, it fulfills the mission of CDU and anyone working in or retired from a professional capacity within Chicago's dance community—dancers, technical staff, administrators, choreographers, instructors, accompanists, and more—is eligible for support.
For more information, visit chicagodancersunited.org.