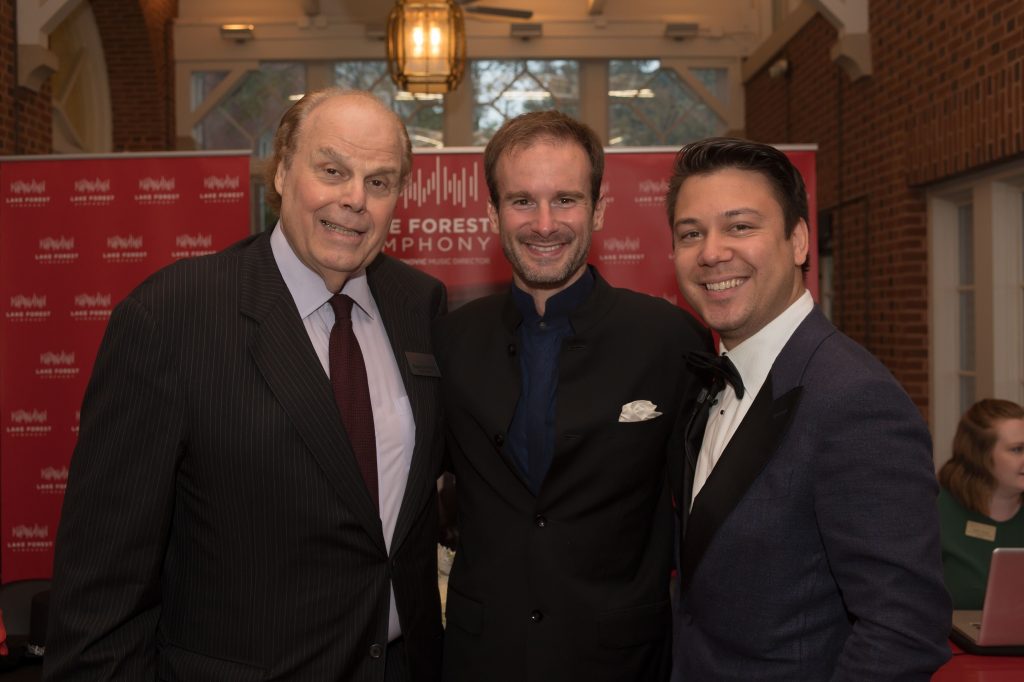 "The Ruling Team at Lake Forest Symphony": Ray Frick, Vladimir Kulenovic and Tim Corpus.

    By Megan McKinney
Opening Night of the 2019-2020 Lake Forest Symphony season was a sell-out! The evening began with red carpet arrivals and concluded with a performance of Tchaikovsky's Violin Concerto in D Major played by Concertmaster Netanel Draiblate that brought the enthusiastic audience of 300 to its proper North Suburban feet.
The six o'clock pre-concert wine and hors d'oeuvres reception attracted a capacity core of 100 guests to Lake Forest's Gorton Center.  Following welcomes from Lake Forest Symphony Music Director Vladimir Kulenovic and Executive Director Timothy Corpus, the celebrants were addressed by United States Congressman Brad Schneider, who congratulated the symphony on its Orchestra of the Year Award from the Illinois Council of Orchestras.
Lake Forest Symphony playing Haydn.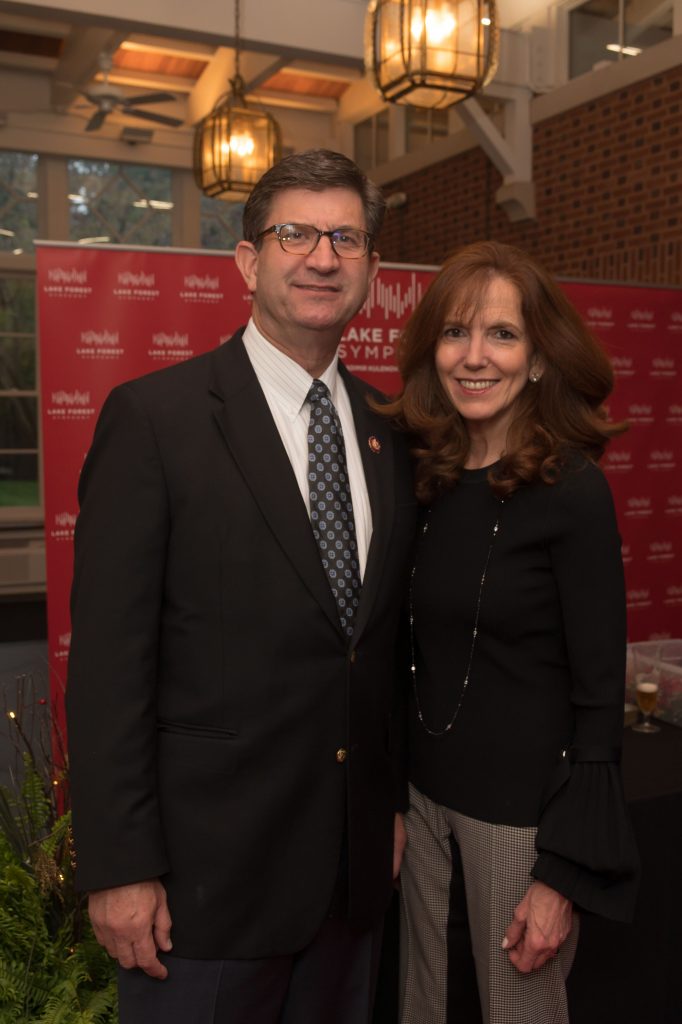 U.S. Congressman Brad Schneider with his wife, Julie Dann.
Patti Shuma and Tim Corpus, Executive Director, Lake Forest Symphony.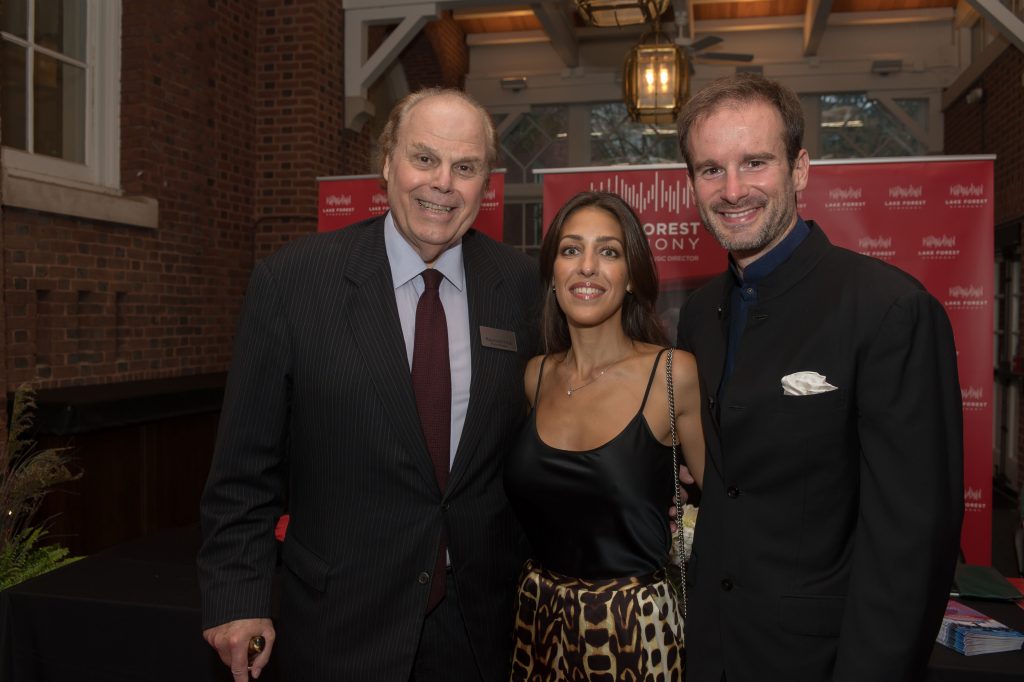 Ray Frick, Lake Forest Symphony Board President Leticia Moreno and Conductor Vladimir Kulenovic.
Marleana Cross, Program Director, Philanthropy, Northwestern Memorial Foundation, and her husband, Nicholas.
 Patti Shuma, Craig Fox and Susan Lovell. 
 Lori Lennon and Don Lynch.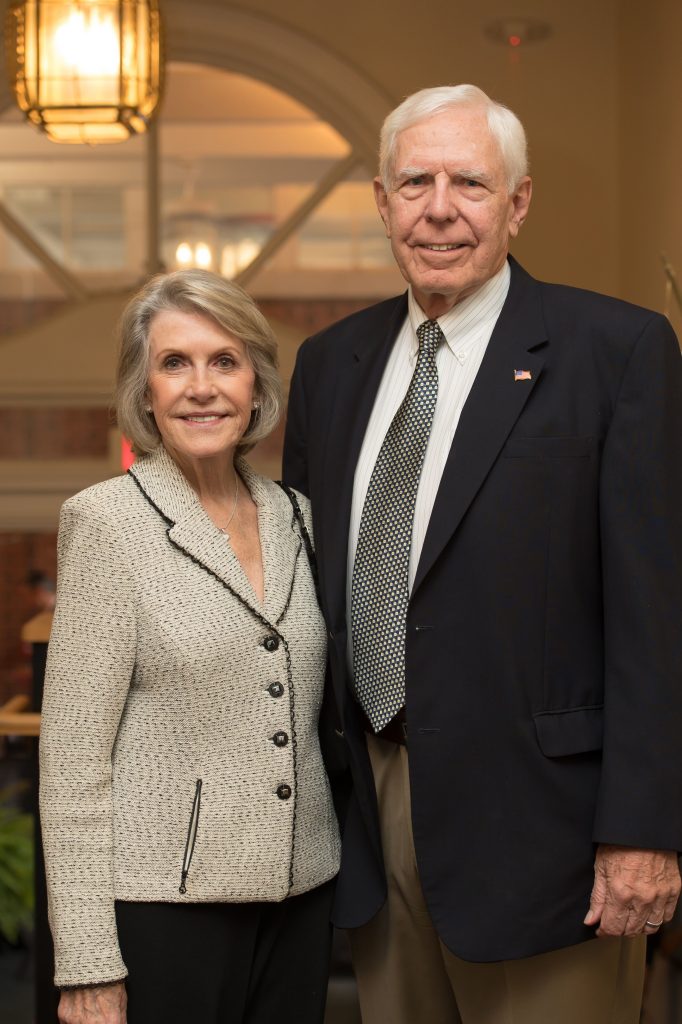 Mary and Bob Shaw.
 Sylvia and Joseph Dunbeck.
Eliah and Katherine Najjar with Aneeqa Aqeel.
Photo Credit: Bonnie Robinson
Author Photo: Robert F. Carl